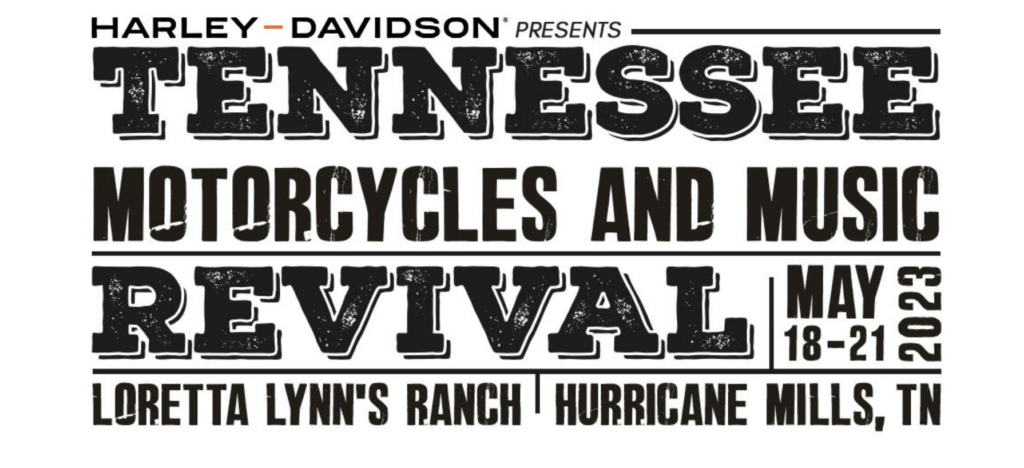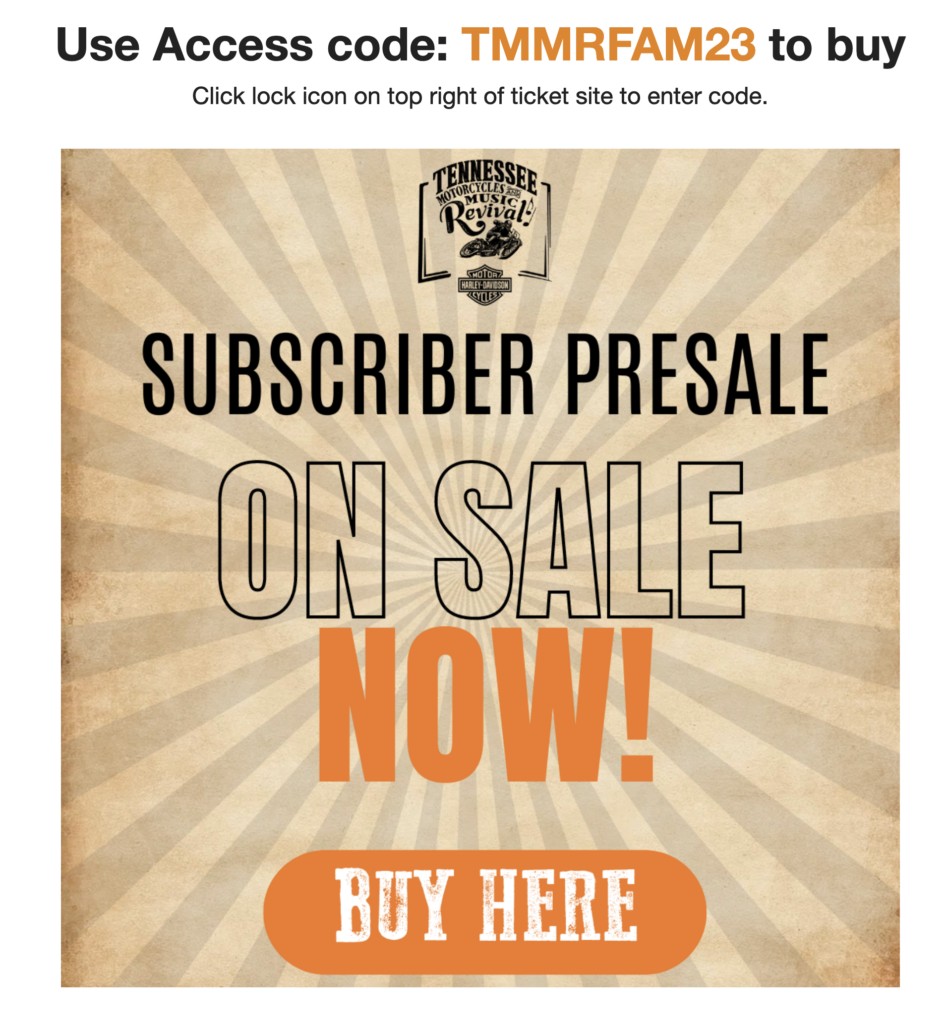 SIXTH ANNUAL TENNESSEE MOTORCYCLES AND MUSIC REVIVAL, THE LARGEST "MOTO & MUSIC" EVENT IN TENNESSEE, SPONSORED BY HARLEY-DAVIDSON MOTOR COMPANY RETURNS TO LYNN'S RANCH ON MAY 18 – 21, 2023
PRE-SALE FOR SUBSCRIBERS STARTS JANUARY 3; PUBLIC EARLY BIRD ONSALE JANUARY 17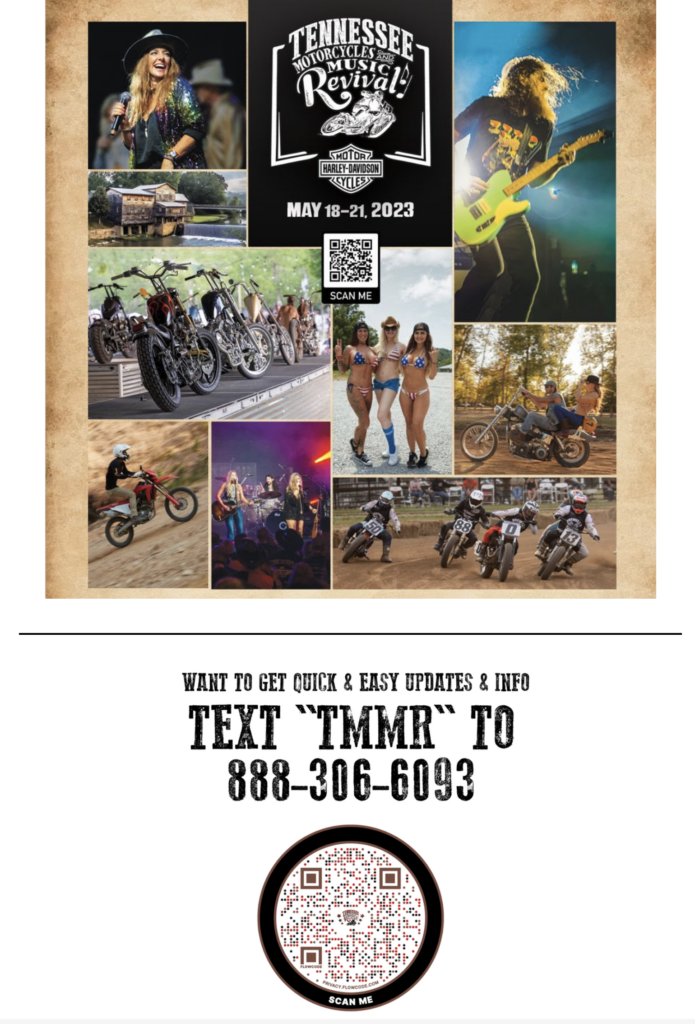 Hurricane Mills, TN (December 13, 2022) – Tennessee's largest "Moto & Music" event, Tennessee Motorcyles and Music Revival is heading back to Loretta Lynn's Ranch on May 18 – 21, 2023. The Sixth Annual TMMR, a must attend festival for bikers, music lovers and RV/camping/glamping enthusiasts sponsored by Harley-Davidson Motor Company, is returning to the 3,500 acre Lynn ranch in Hurricane Mills just an hour west of Nashville in the picturesque countryside.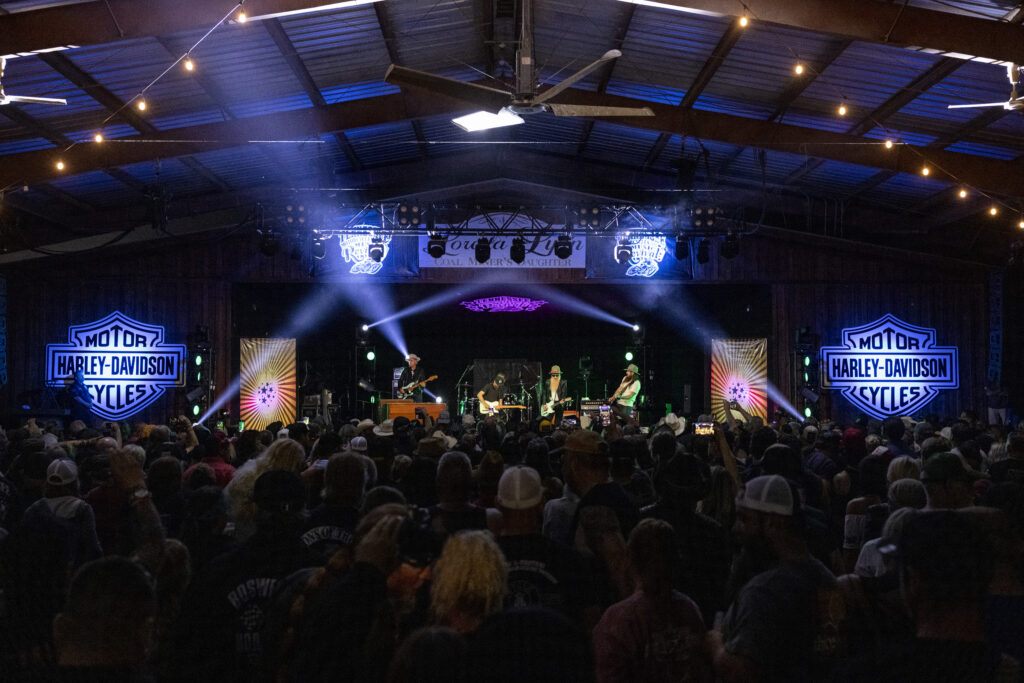 The four-day family-friendly bash includes Harley-Davidson test rides, stunt shows, motorcycle racing and a two-wheeled playground for off-road trail riding. The BC Moto Invitational, a custom motorcycle showcase, features select craftsmen displaying some of the country's best custom motorcycles. To get the full experience, TMMR encourages rally goers and music fans to camp onsite so as not to miss a thing!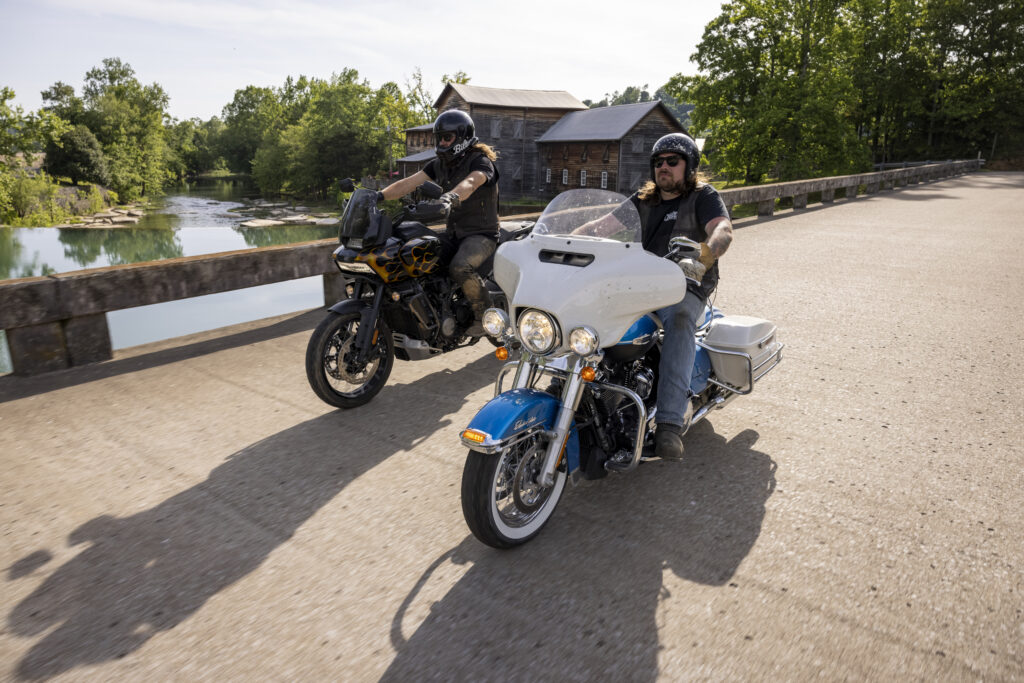 Subscribe to the email list here or text TMMR to 888-306-6093 for special early ticket availability on January 3. General public early bird on-sale starts on January 17.
Winner of Cycle Source Magazine's Readers Choice Event 2021, will again feature a must-see lineup of musical guests with main performers on the stage built by Loretta and her husband "Doo" and hosted such incredible artists as Conway Twitty, Waylon Jennings and countless others and emerging talent performances at a bonfire next to Hurricane Creek.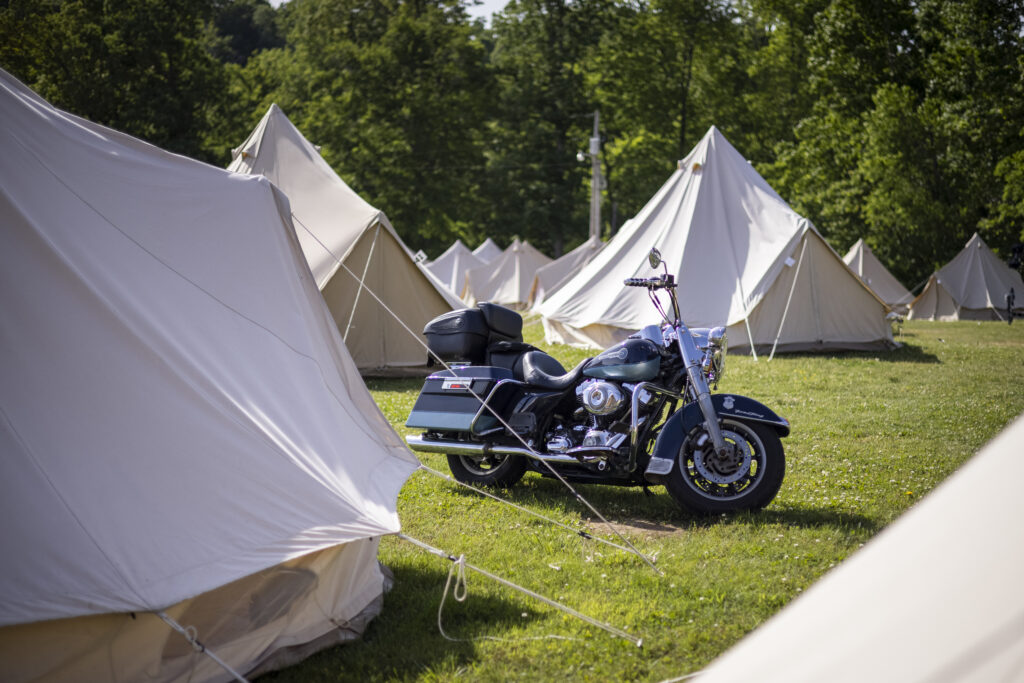 Standard tickets starting as low as $129 for the entire event including all the live music, motorcycles action, and good times to be had.  Saving $20 on subscriber pre-sale and $10 on early bird tickets. Daily tickets and VIP upgrades available.  RV, glamping, tent and van camping available on Loretta Lynn's Ranch.  Visit MotorcyclesAndMusic.com for more details.