"It was built around the suspension. And it was Moos's brainchild," said Krystal Hess, founder and spearhead of Motorcycle Missions, a 501(c)3 organization that helps veterans dealing with PTSD find hope and healing through motorcycles. Krystal was talking about the tiny Strider custom bike shown here, which was built by the MM team and unveiled at the Flying Piston Benefit Breakfast at the Sturgis Buffalo Chip in August. As for "Moos," that's custom builder and fabricator Chris Moos, a mentor in the MM program and Krystal's partner.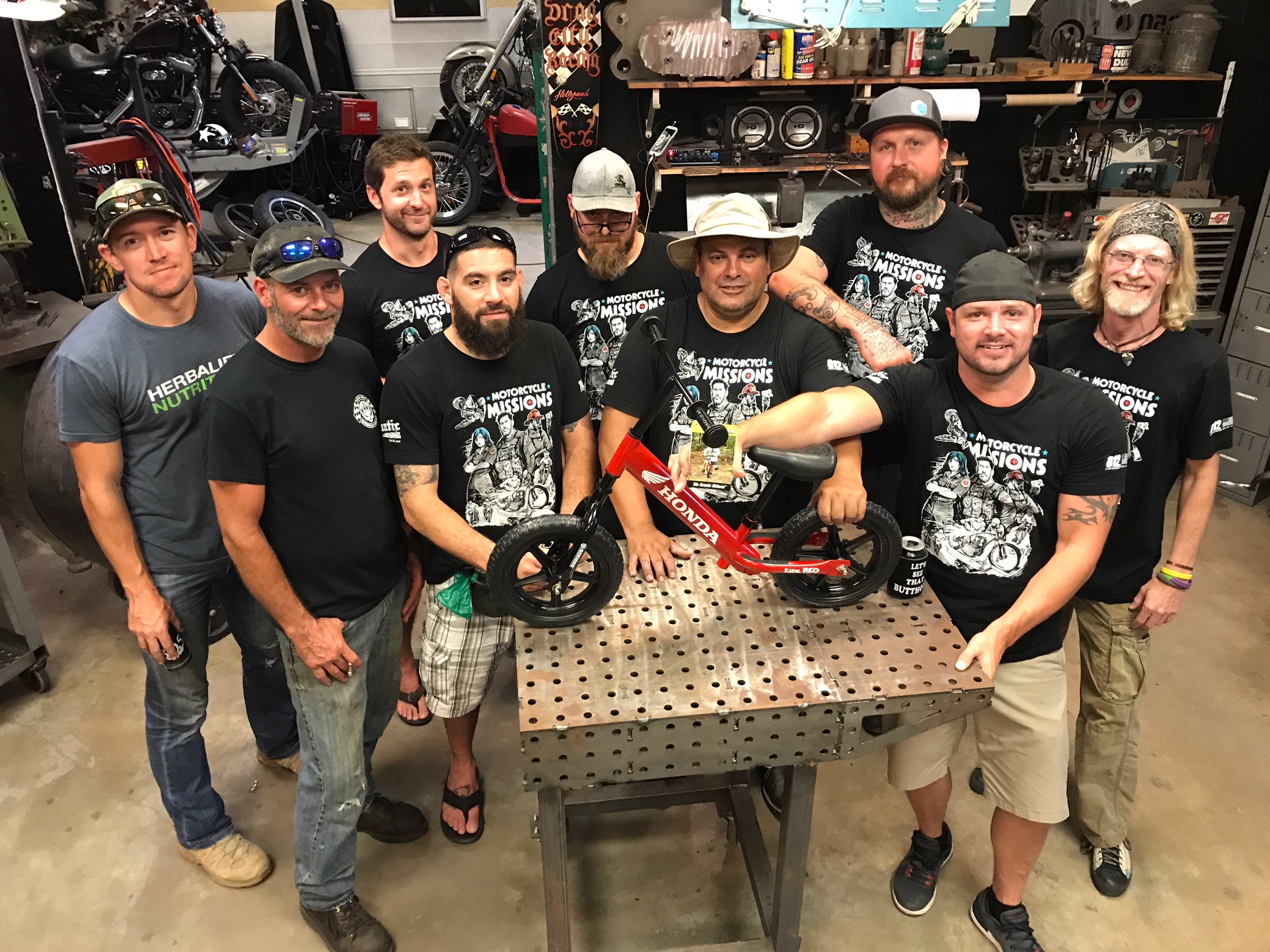 She continued: "Let's use a Legends shock on it, he said. So we ordered it and it arrived – but it wasn't tiny like the bike and I didn't think it would work."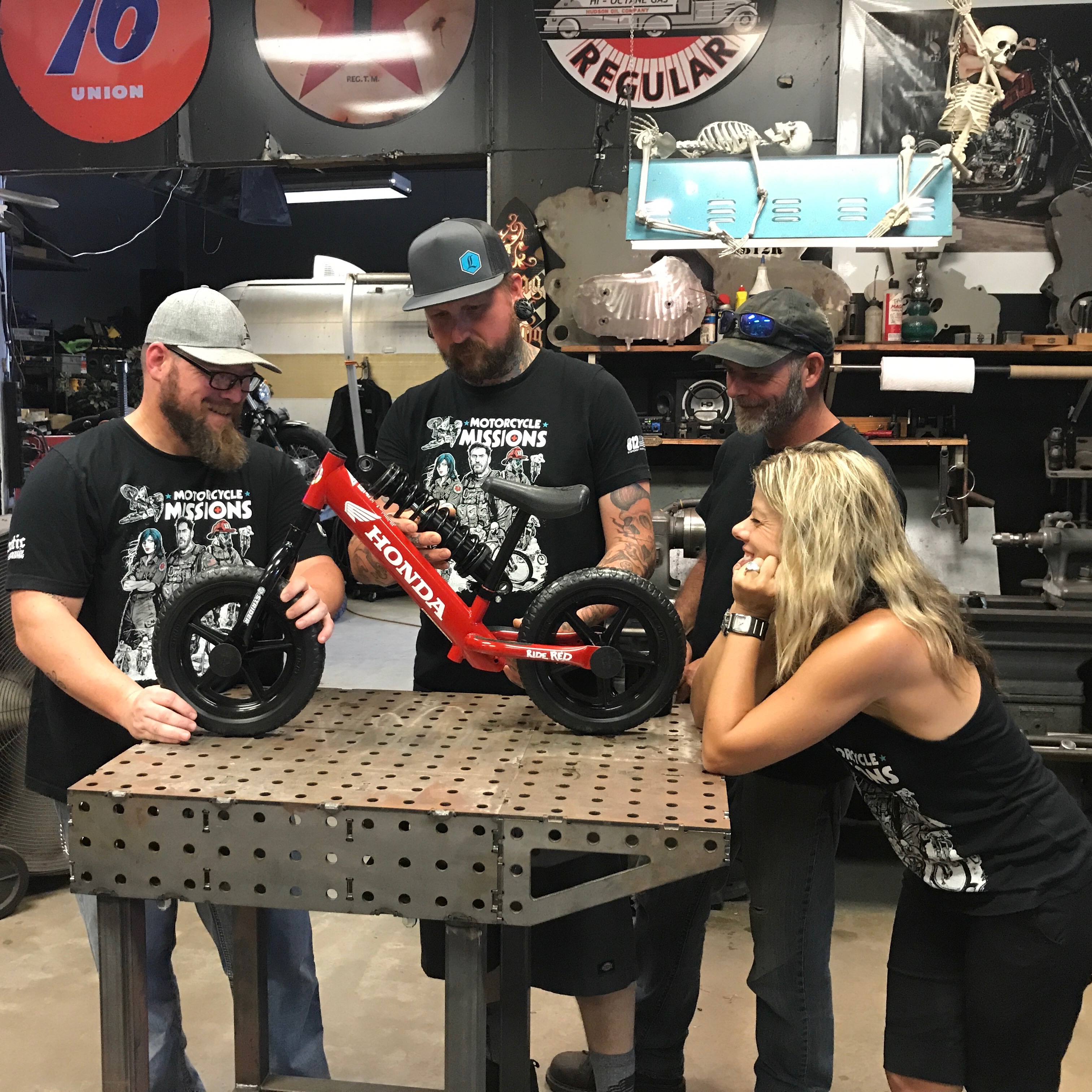 But it did – and it's entirely functional on the little bike. The team also added extra bracing above the shock, fabricated the front end, and tacked on a café seat and tail section. Shiny black paint, fancy grips and blue stitching on the seat refine the look. The overall theme was to build a "Strider Bro" – to mimic a "Dyna Bro" – as a lighthearted jab to a culturally trendy sub-set of riders.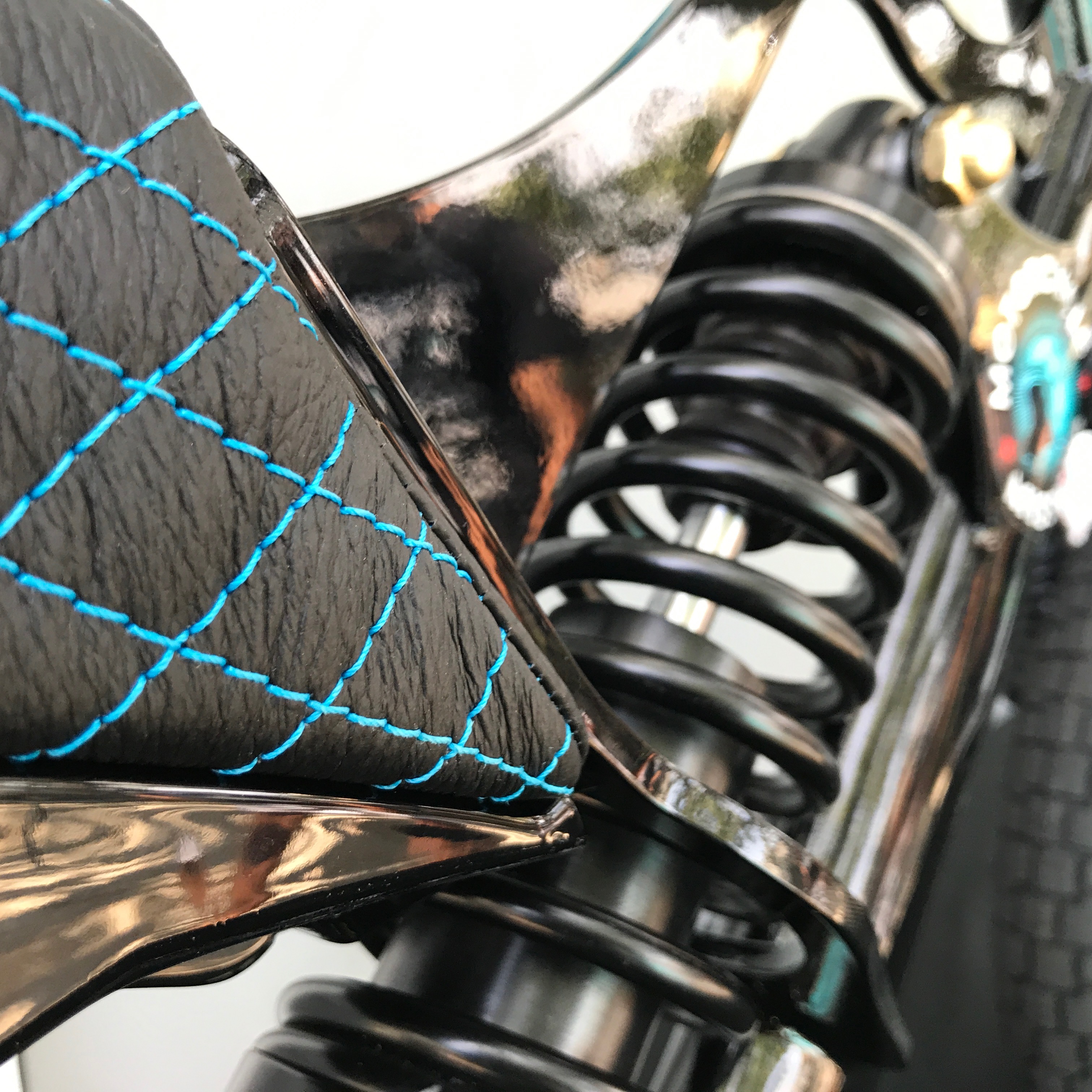 The Motorcycle Missions team built a stunner and from the look of things, they had a blast doing it. Better still, as the beneficiary of a portion of the Flying Piston Events funds, MM looks to see their program enhanced once again when the tiny bike is auctioned – hopefully at the Mecum motorcycle event in Las Vegas next January. Watch the Flying Piston Facebook page for details: https://www.facebook.com/FlyingPistonBenefit/