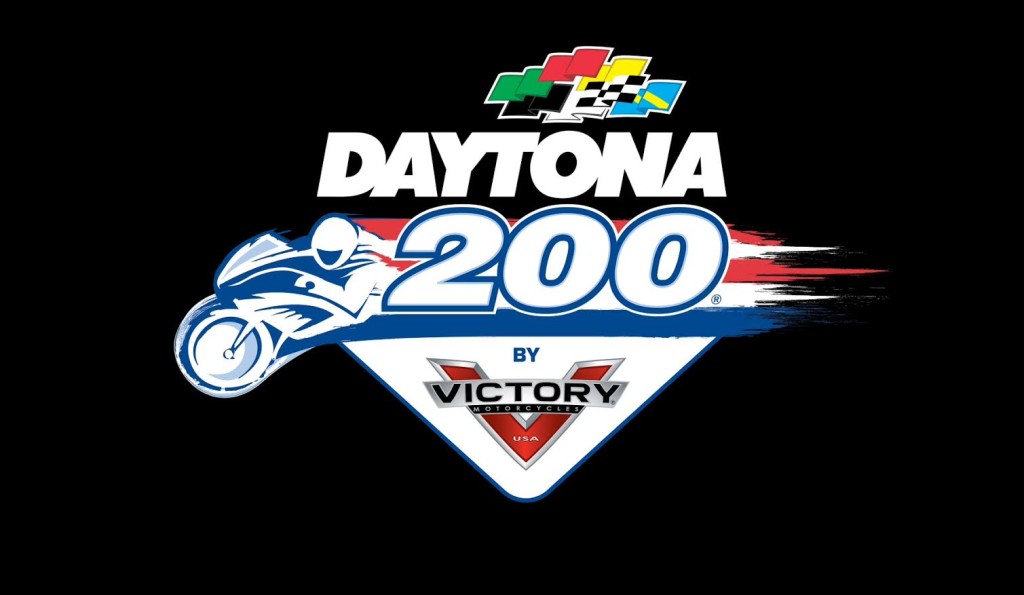 * Dominating Ride Results In MOV Of 10.084 Seconds
* John Ashmead Sets New All-Time Mileage Record
DAYTONA BEACH, Fla. (March 12, 2016) – Coming out of retirement to make his 13th start in the DAYTONA 200 By Victory over a 20-year span, Michael Barnes of Boca Raton, Florida won the 75th running of the prestigious motorcycle road race at Daytona International Speedway, riding a Yamaha 600. At the age of 47, he becomes the oldest winner of the event.
Barnes, who had retired after the 2014 season, started second in the 53-rider field. In a dominating performance, he finished 10.084 seconds ahead of fellow Yamaha rider Geoff May, who started on the pole. Wyatt Farris finished third, also on a Yamaha. Barnes was presented with the speedway's signature champion award – a steel-and-gold Rolex Cosmograph Daytona watch.
 "I'm kind of speechless and fumbling for words," said a tearful Barnes during Gatorade Victory Lane ceremonies. "All of the people who helped me … you know who you are. I just can't thank everybody enough. This one is for quite a few people."
"It's awesome for him to come out of retirement and put a whuppin' on all of us," May said. "'Barney' had the pace today; he was getting after it."
John Ashmead of Palm City, Florida set a DAYTONA 200 By Victory record for career miles completed. Ashmead finished 20th in the event on a Kawasaki, running 53 laps, in the process breaking the record previously held by Ricky Orlando. Prior to the race, Ashmead participated in a well-received fan autograph session with two all-time greats: five-time DAYTONA 200 By Victory champion Scott Russell and three-time champion Dick Klamfoth.
"I took it real easy in the beginning of the race, didn't want to take any chances and fall off or get hit by somebody," Ashmead said. "[Later] I got on the gas. I had a great ride."
Arthur Kowitz of Ormond Beach, at the age of 66 believed to be the oldest rider in the event's history, finished 41st on a Yamaha, completing 41 laps.
"I did pretty well [although] we had an electrical problem in the middle of the race that stranded me on the backstretch," Kowitz said. "I had to push the bike back from the chicane to the pickup spot, and that put me back a bit. But when I got back on the bike it didn't take long to get back in the groove."
NASCAR will return to Daytona International Speedway on June 30-July 2 with another XFINITY Series/Sprint Cup Series weekend doubleheader. On Friday night, July 1, the 15th annual Subway Firecracker 250 Powered By Coca-Cola will be held, followed on Saturday night, July 2 by the 58th annual Coke Zero 400 Powered By Coca-Cola.
Tickets for all 2016 Daytona International Speedway events can be purchased online at www.daytonainternationalspeedway.com or by calling 1-800-PITSHOP. Fans can stay connected with Daytona International Speedway on Twitter, Facebook, Pinterest, Instagram and YouTube, and by downloading the new version of Daytona International Speedway's mobile app, for the latest speedway news throughout the season.