New Ranger® 330MPX™ welder/generator leads the way with radical new styling and user-oriented features

Cleveland – Lincoln Electric® introduces a brand new gas engine driven welder and generator that gives you more power and versatility in a smaller, quieter package – the Ranger 330MPX. The combination of a smaller footprint, quieter operation and clean AC generator power enable the user to operate various tools and tech in the field in some of the most rigorous industries: construction, maintenance and repair, farm and ranch, and pipeline.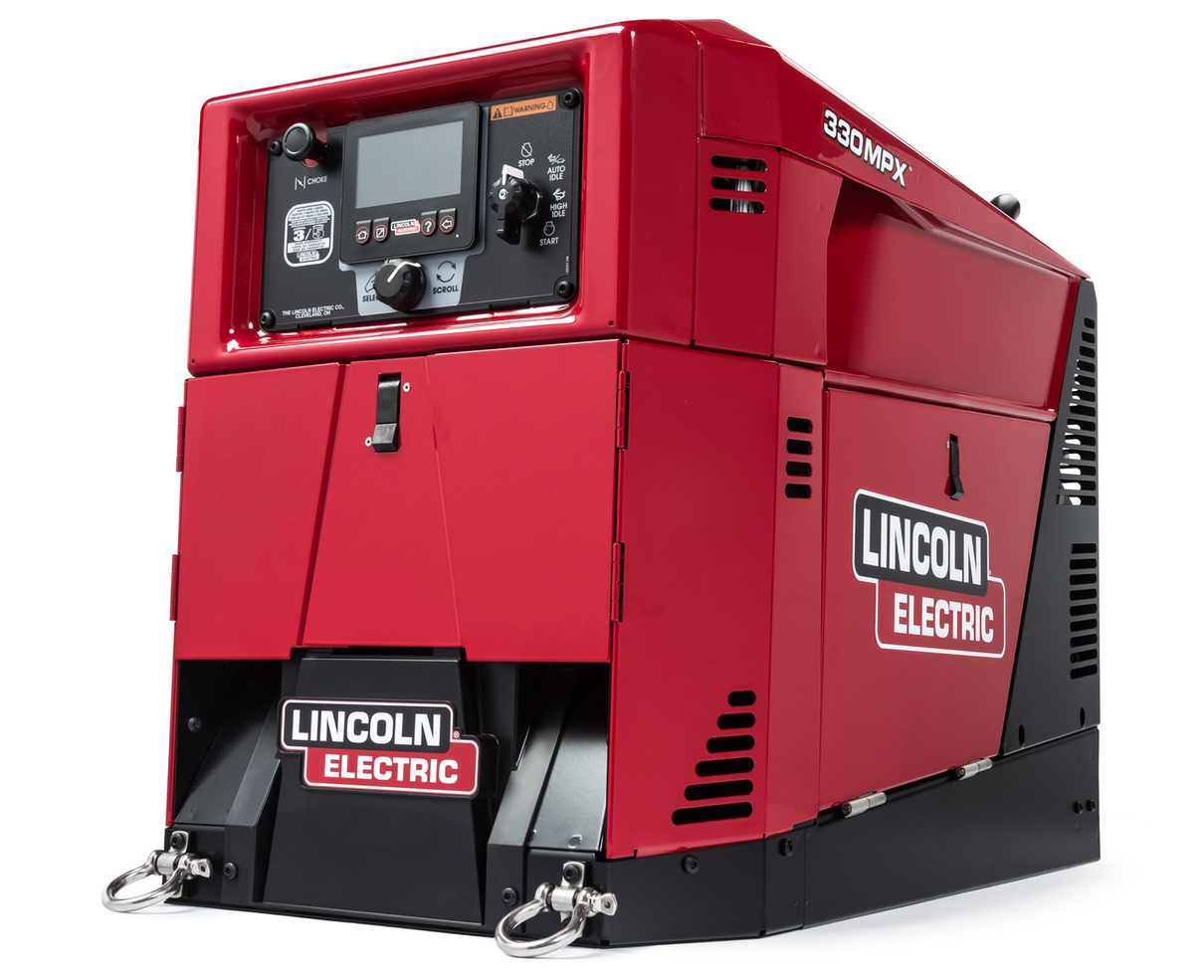 The Ranger 330MPX is the easiest welder/generator in its class to transport, thanks to its compact size and new competitor-compatible bolt pattern. At 20 percent smaller footprint, 25 percent lighter and 31 percent smaller in volume than other machines in its class, it transports to the field with less bulk and less effort, leaving more room for other tools and accessories needed on your job site.
The Ranger 330MPX is fully loaded with advanced features. It is the is the first engine driven welder from Lincoln Electric to incorporate the company's patented CrossLinc® remote control, ArcFX™ visual setting feedback, and Ready.Set.Weld® quick setup guide technologies – all of which are designed to streamline your welding operations and improve efficiency at your worksite.
When the Ranger 330MPX is on the jobsite, you'll barely know it— it's up to 60 percent quieter than comparable models in its class.
As a generator, the unit produces "clean" AC generator power that allows the operator to use power tools, laptops and other personal tech, and appliances that are sensitive to current fluctuations. No matter where you are or what equipment you are running, the machine enables you to plug in quickly and power up–worry free.
The Ranger 330MPX welder and generator is available for purchase and is currently offering an amazing introductory price of $5,049 (after $1,000 end-user rebate). To see everything this new welder/generator has to offer, visit your local Lincoln Electric welding distributor location today.
For more information, visit www.lincolnelectric.com
About Lincoln Electric
Lincoln Electric is the world leader in the design, development and manufacture of arc welding products, robotic arc welding systems, plasma and oxy-fuel cutting equipment and has a leading global position in the brazing and soldering alloys market.  Headquartered in Cleveland, Ohio, Lincoln has 60 manufacturing locations, including operations and joint ventures in 19 countries and a worldwide network of distributors and sales offices covering more than 160 countries.  For more information about Lincoln Electric and its products and services, visit the Company's website at http://www.lincolnelectric.com.