By Marilyn Stemp
Images by Sara Liberte compliments of Strider, Aaron Packard compliments of Sturgis Buffalo Chip, Timothy Remus, Wolfgang Publishing, Jack McIntyre for Iron Trader News.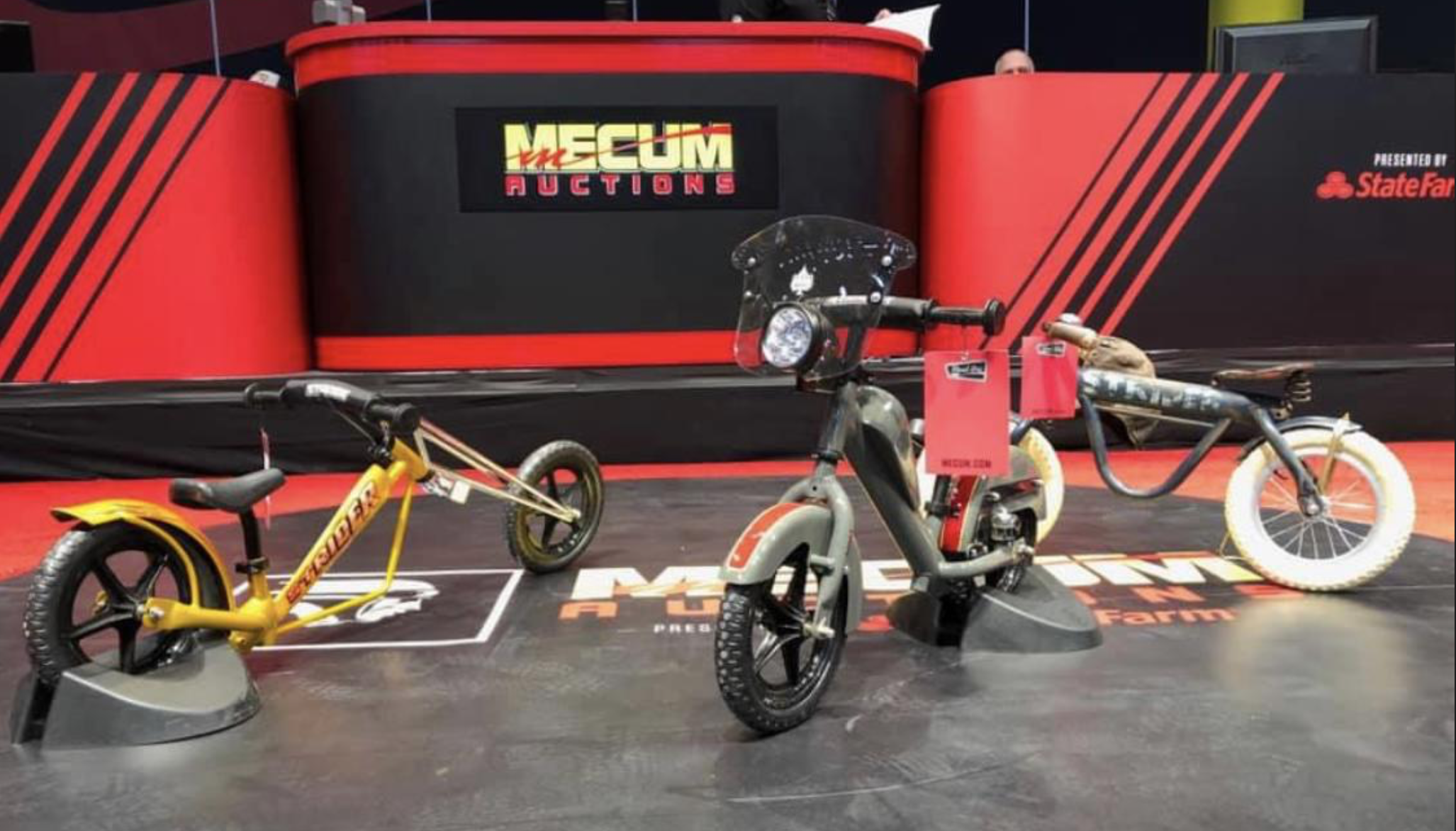 Being in the room during a live auction – especially one all about motorcycles and packed with like-minded people – is a thrilling happening. The energy is palpable, the buzz is real, and it's no wonder people catch the bidding bug.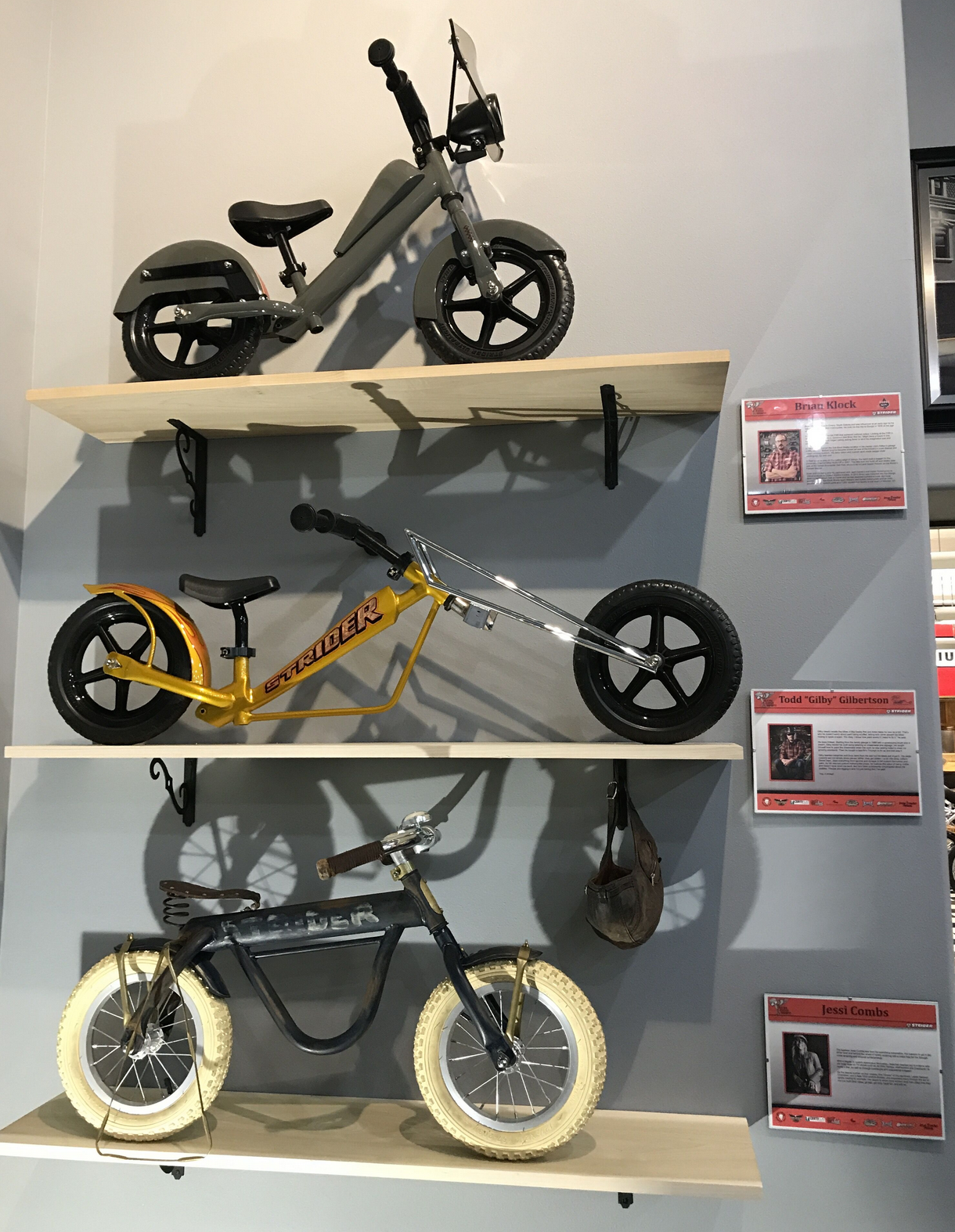 And so it was at the Mecum Auction held at Southpoint Casino in Las Vegas. The event went on all week from January 20 to 26 but my nerve-wracking day was January 24th. That's when 3 Tiny Custom Striders, originally revealed to the riding public at the Flying Piston Builders Breakfast at the Buffalo Chip last August, rolled across the auction block.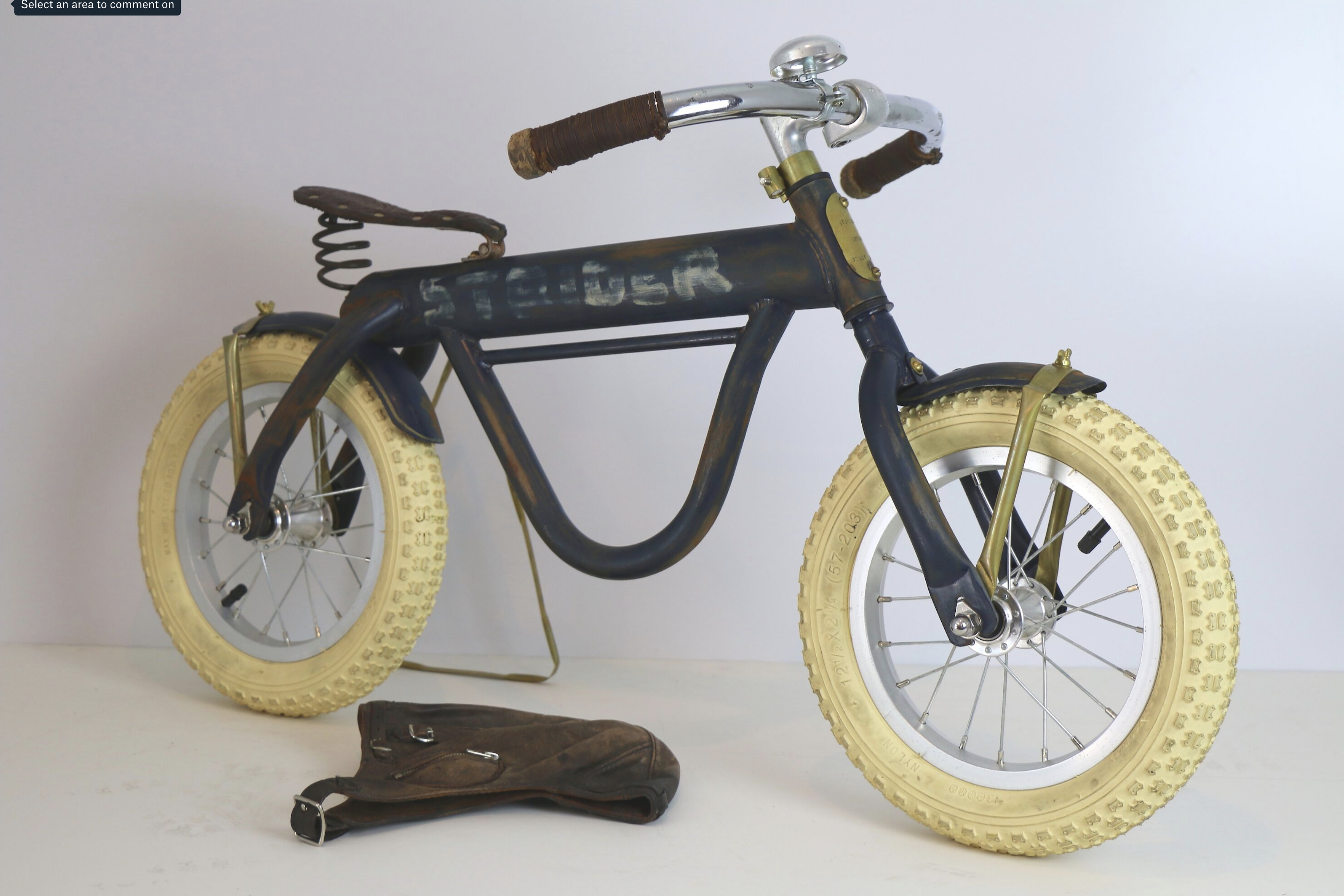 Among the three, built by Todd "Gilby" Gilbertson, Brian Klock and the late Jessi Combs, it was Jessi's tiny boardtracker that hit home with auction goers. In fact, the little bike garnered a bidding war that took it way beyond expectations, ultimately selling for $11,000. The Klock Strider, a mini Suzuki racer patterned after a real bike built for Ricky Carmichael (and signed by him on the tank) went to Steve and Joan Klein for $1200.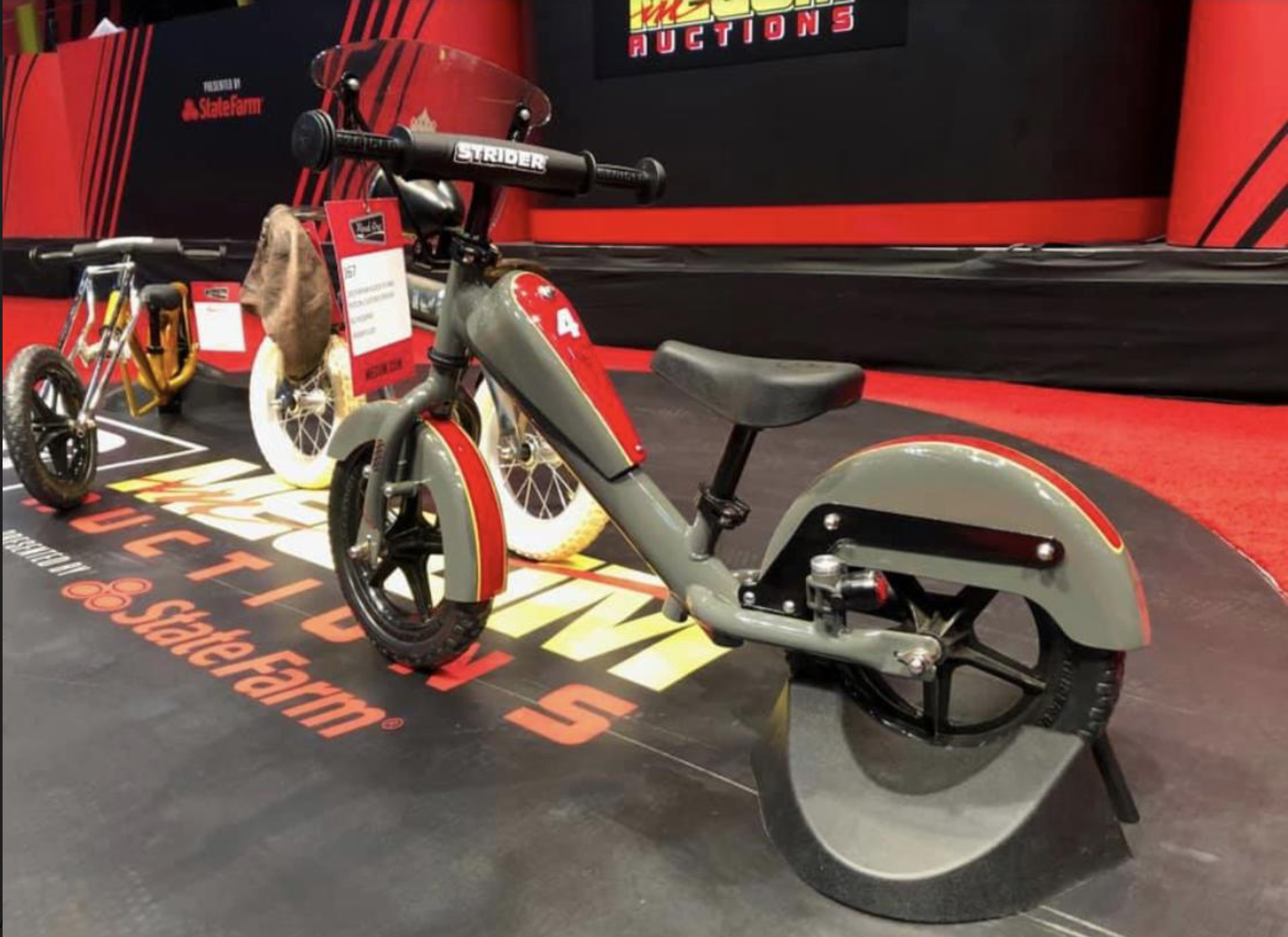 Gilby's gold and chrome chopper brought $3600 from Jill Parham. The boardtracker and chopper headed directly to the National Motorcycle Museum in Anamosa, Iowa, for display – to be joined by the Klock bike after motocross season ends.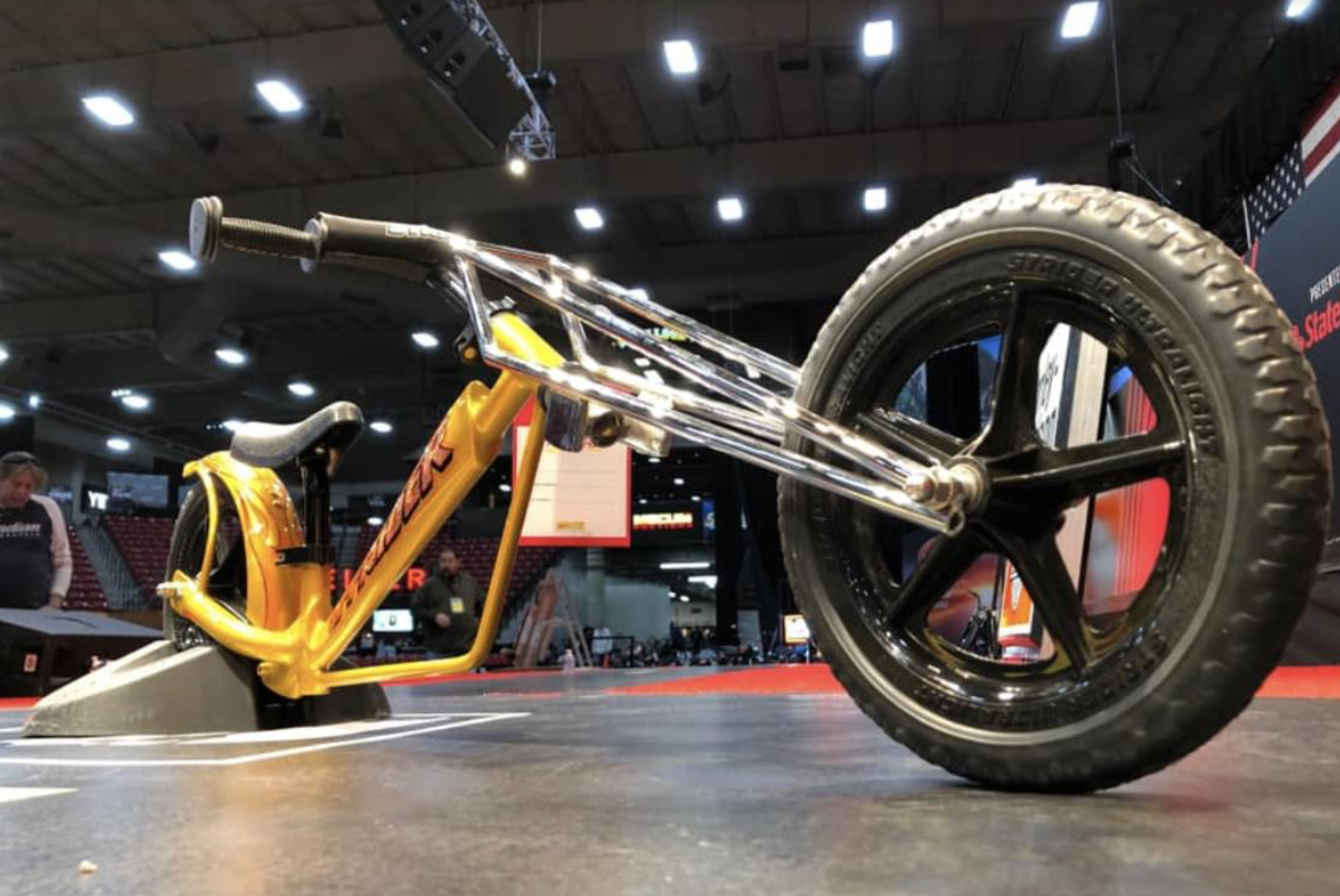 Pat and Cris Simmons were the happy winners of the Jessi bike and that's appropriate: Cris and Jessi had been close friends for years, sharing the stage most recently at the Buffalo Chip's Biker Belles signature ride August 2019, just days after the bike was unveiled. Cris also owned a custom Harley Softail that Jessi had built for Biker Belles in 2013.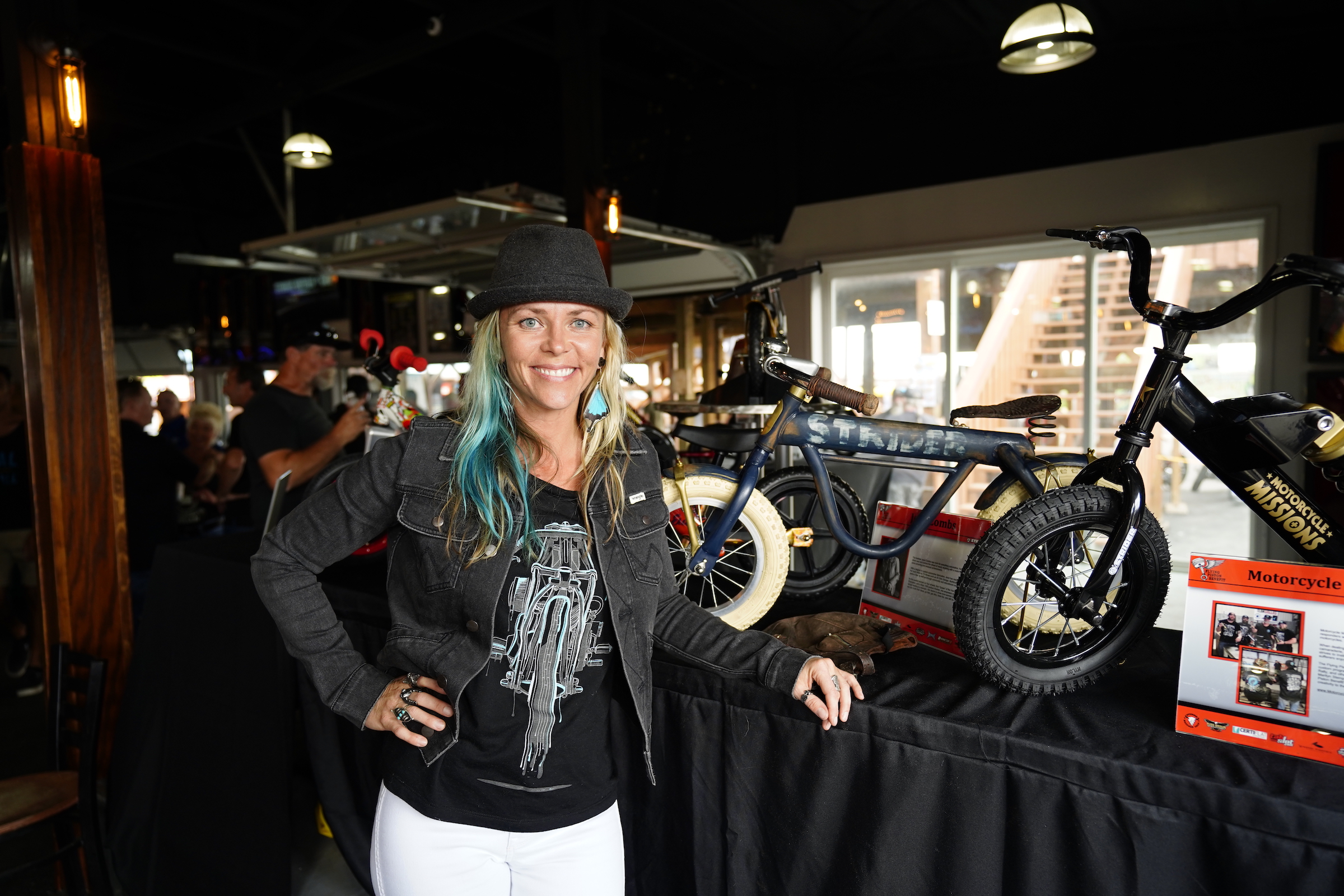 The only thing missing that thrilling day at the Mecum auction was Jessi herself. Her shocking death on August 27, 2019 as she raced to set a land speed record, still leaves a hole in the hearts and minds of car and motorcycle enthusiasts worldwide.
But her efforts and influence will continue to resonate when the money raised from the sale of the tiny boardtracker results in programs being installed in several kindergarten PE classes through AllKidsBike, teaching kids in those schools to ride bikes over the next five years.
That effort to build skills, confidence and new motorcycle riders among both girls and boys, is something Jessi championed. It's our hope that her friends and family are pleased with this outcome.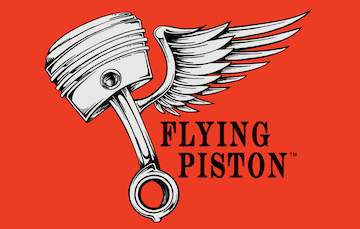 About Flying Piston Custom Striders: The Custom Strider Program is an initiative of The Flying Piston Benefit produced by Marilyn Stemp of Iron Trader News and Jeff Najar of Biker Pros to raise awareness and funds for non-profits and individuals in the biker community. Each year a new class is unveiled at the Flying Piston Benefit Builders Breakfast at the Sturgis Buffalo Chip the first Sunday of Sturgis Rally. Contact: Marilyn Stemp, 828-205-8482, marilynstemp@gmail.com or www.theflyingpiston.com
About Strider: Strider designs lightweight bikes that build two-wheeled balance, coordination, and confidence in children. Strider is helping kids learn to ride and developing new motorcycle riders through the AllKidsBike movement which makes bike-riding a part of kindergarten curriculum. www.allkidsbike.org, www.striderbikes.com
*The 2019 Strider Custom Builder Class is: Todd "Gilby" Gilbertson, Jessi Combs, Xavier Muriel, Brian Klock, Steve Reed, Roy & Nikki Martin, James Washnok, Devin Henriques, Eric Hermann, Alumni of Motorcycle Missions and Count's Kustoms' Horny Mike, Shannon Aikau and Ryan Evans.