Story by Marilyn Stemp
Photos by Horst Rösler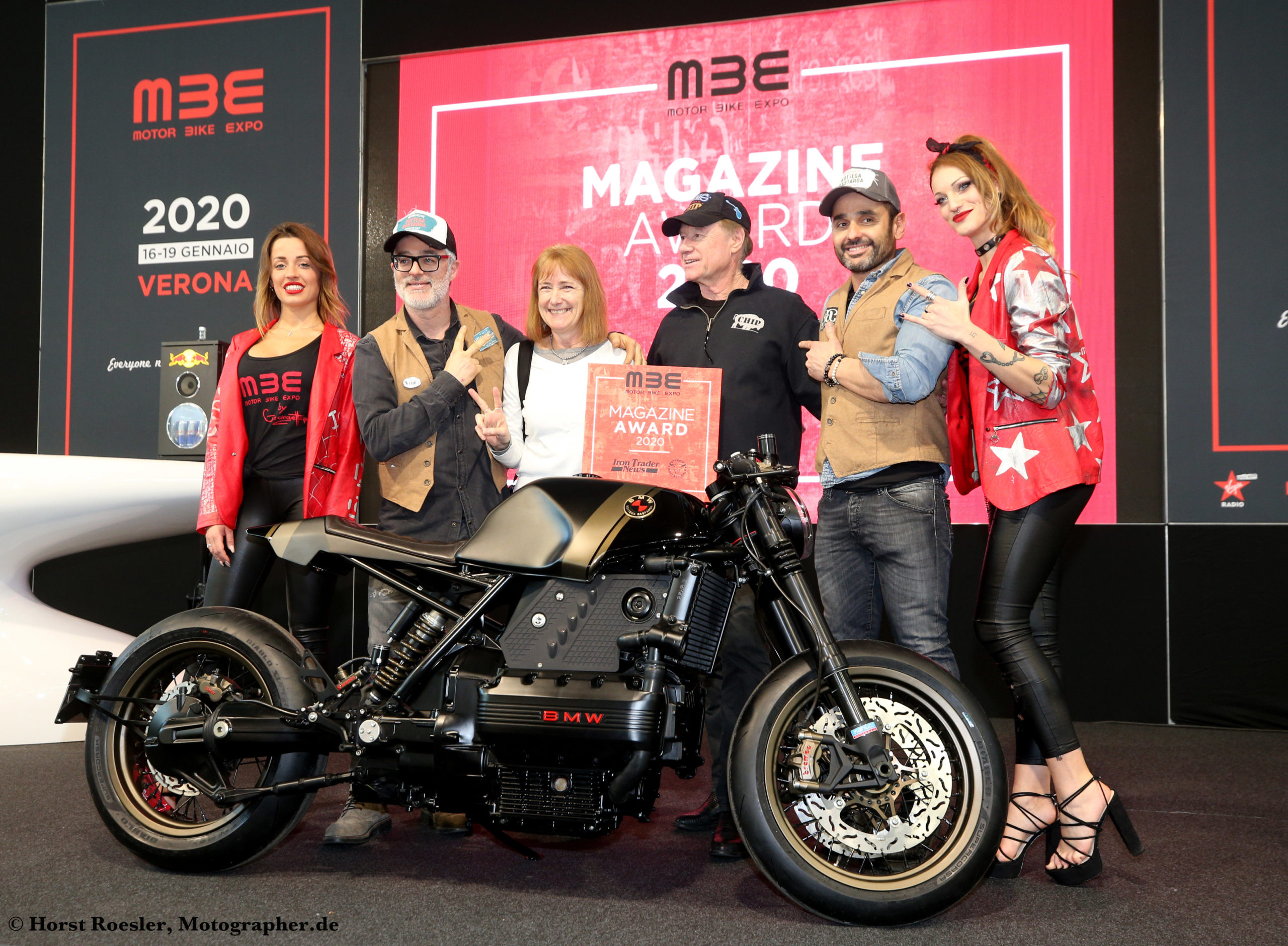 Each year in January, Verona, Italy is the essential destination for the world's top customizers. That's because Motor Bike Expo (MBE) held in that city, has claimed its place as the annual international kickoff of the motorcycle industry for riders, builders and professionals alike.
This year, Iron Trader News was honored to be included in MBE's Magazine Awards in partnership with the Sturgis Buffalo Chip. Our job, if you can call it that, was to choose one bike – from among all 7 halls of the show – that we felt deserved recognition.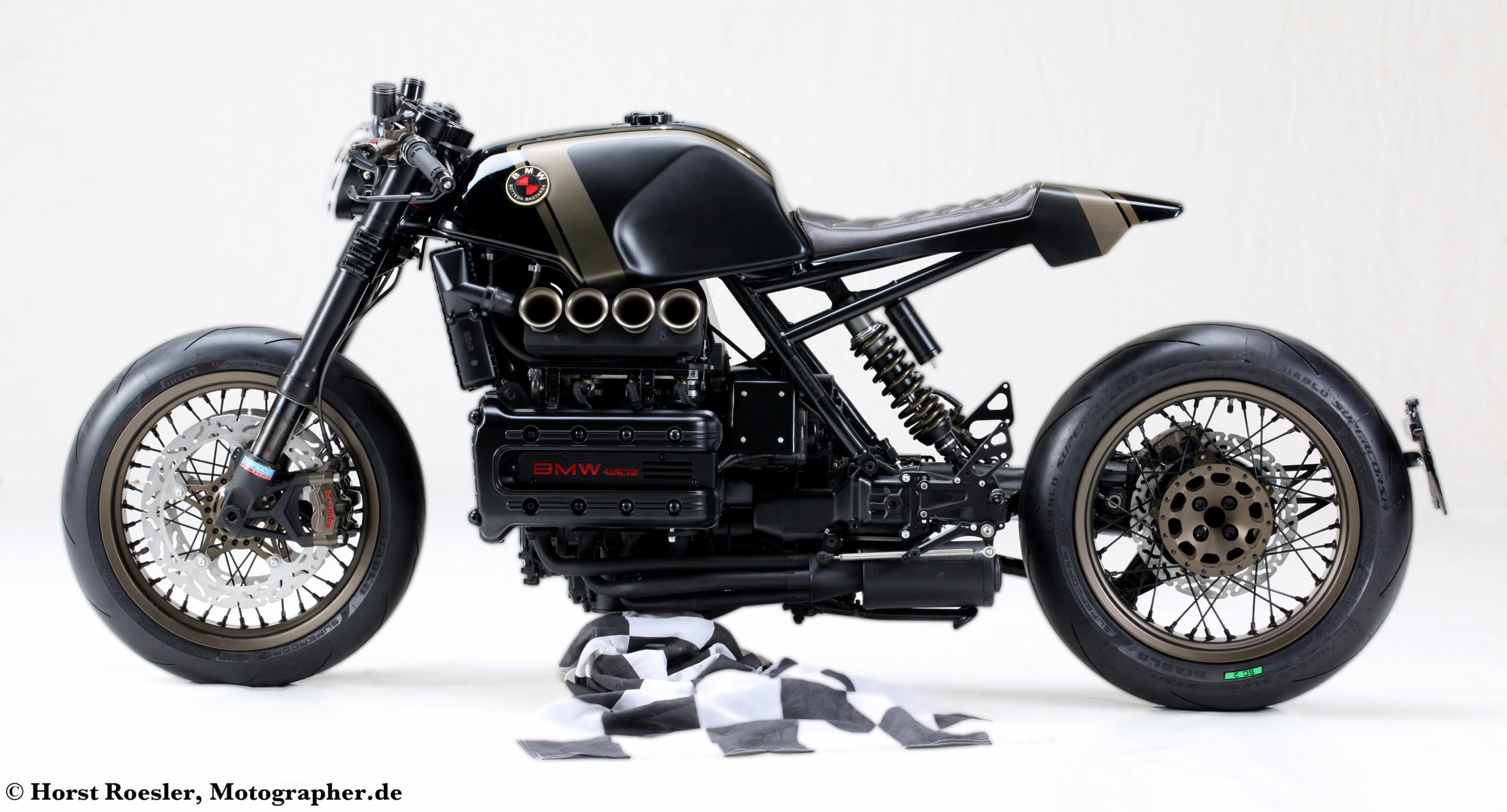 As daunting as that sounds, the field was narrowed down early in the event when celebrity judges presented their selections for the MBE "King of Verona" Award. Among the finalists selected was a striking café racer powered by a BMW boxer engine. Once we saw its sleek profile and handcrafted bodywork concealing gobs of available power, the choice was apparent: It was a standout among the many amazing machines at this massive event and would be the recipient of the Iron Trader News/Sturgis Buffalo Chip Magazine Award.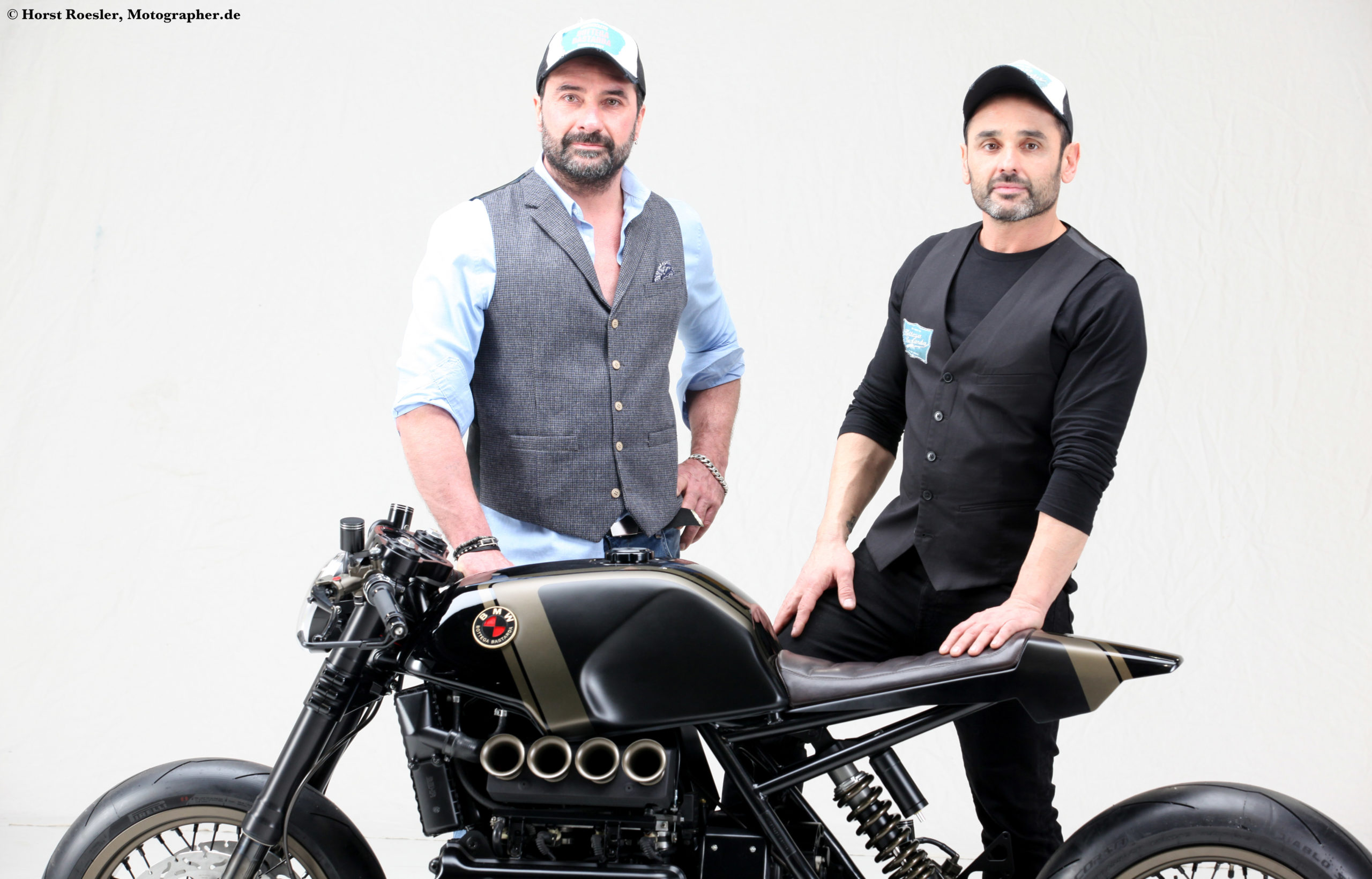 This stealthy custom was built at Bottega Bastarda, a custom motorcycle shop located in the town of Forli in Italy's Emilia-Romagna region. The shop is owned and operated by two partners, Emiliano Casadei Turroni and Alessandro Solfrini. The friends have worked together for six years, focusing on complete BMW-based customs and kits for BMW modifications.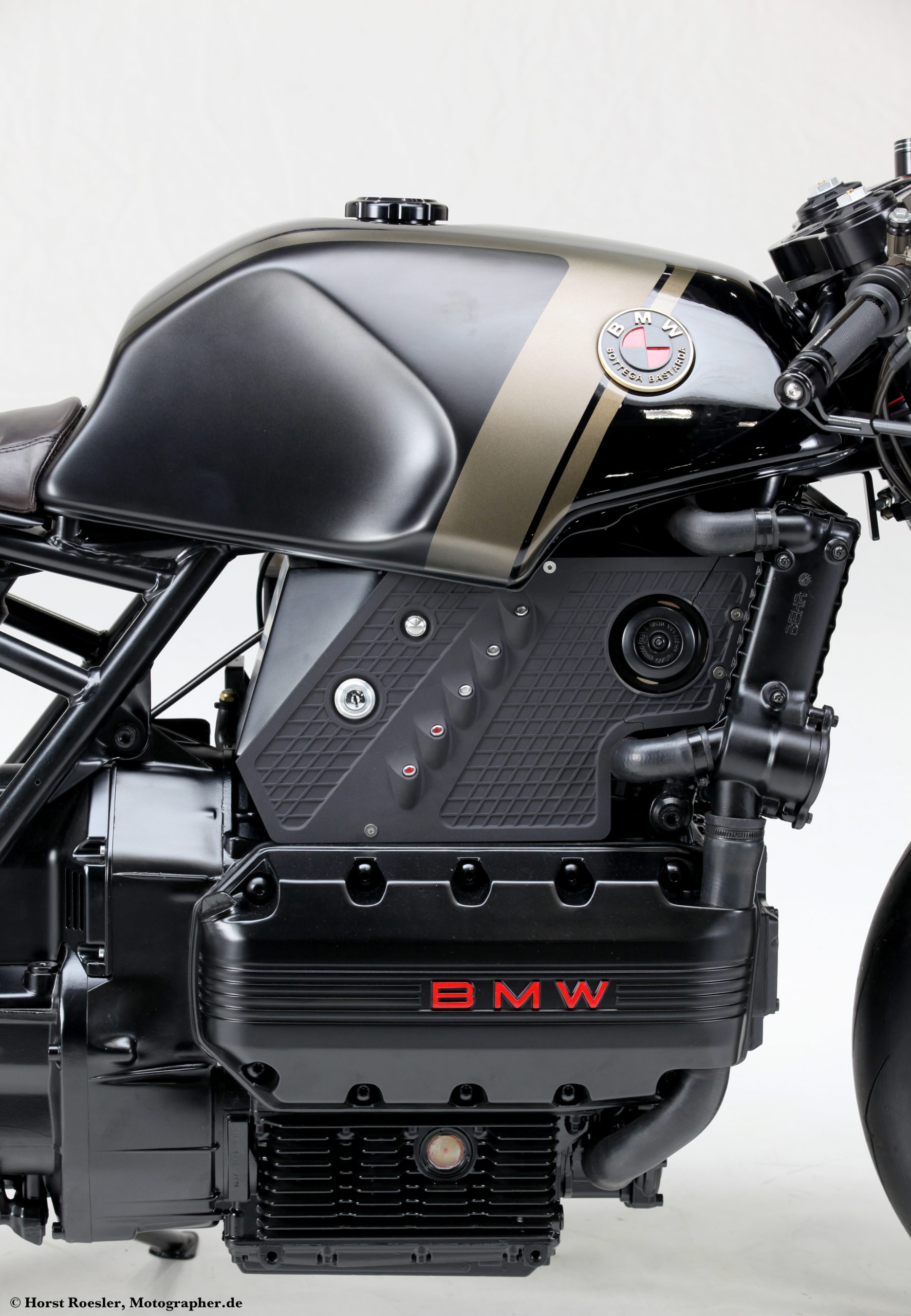 Bottega Bastarda brought a bevy of beautiful BMW-powered customs for display at MBE, including the motorcycle shown here. It's based on a 1994 BMW K100 model, though you'd never guess it considering the sport bike-style lines of that stock bike. This modified machine carries itself like a proud, dignified cafe' racer with fit and finish befitting a production bike in that style, if BMW made such a model.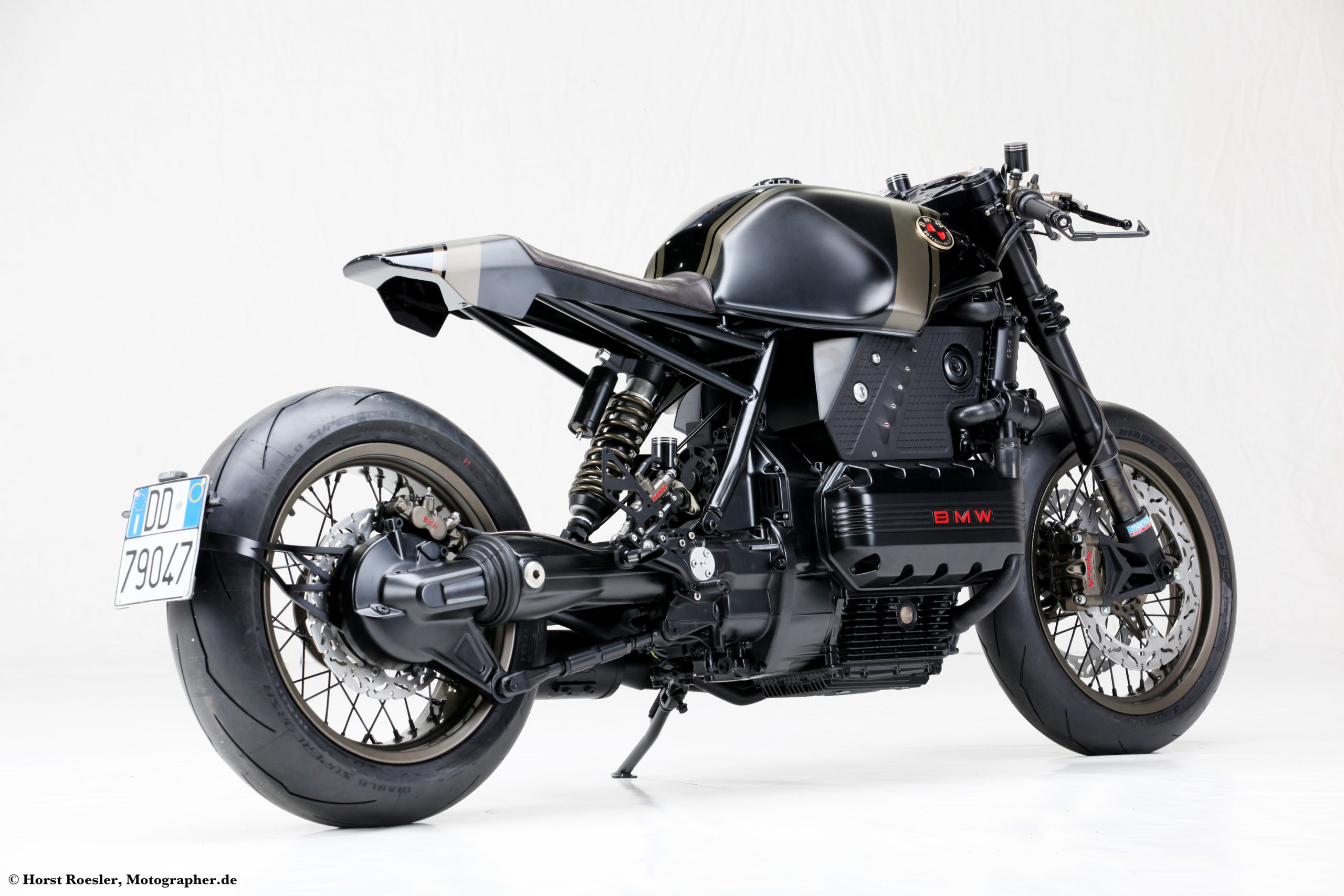 Starting with a frame rebuild, Turroni and Solfrini swapped out the fork with one from a BMW R1100S, stretching it 7cm and adding a shop-made central shock. A modified Ducati "duchy" fork was fit to the new frame along with a top steering plate that houses the odometer and built-in digital tach. The front end is finished off with an aftermarket "Barracuda" headlight. The distinctive tail section was hand-made from steel to incorporate the leather seat, and there's a one-off license plate holder among other fabricated components.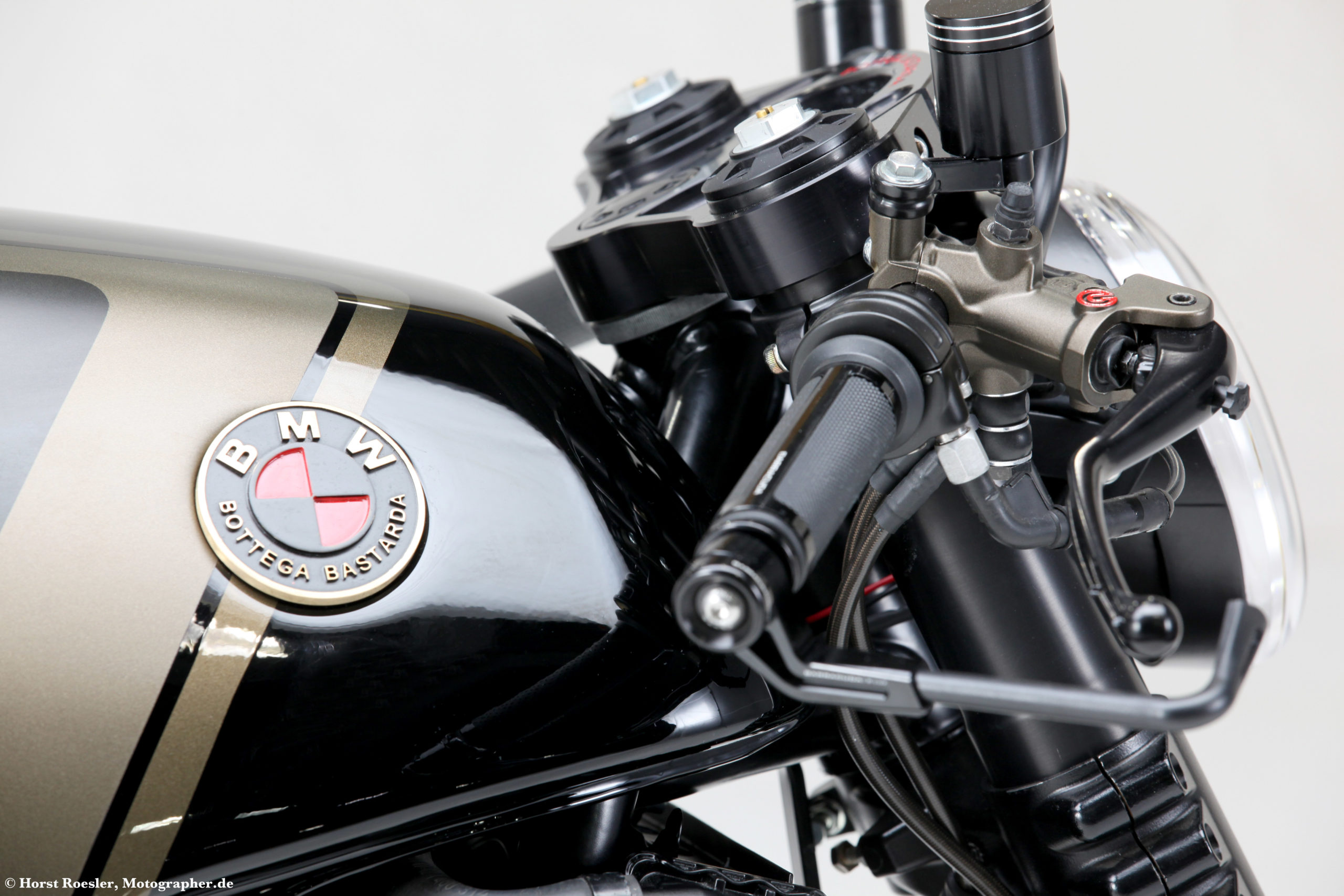 A new lateral intake was made to fit the boxer style engine block, with exposed aluminum scoops. The exhaust system was built by Italian company "Mass" and electrical components are hidden in a fabricated box to keep the bike as clean as possible. Mission accomplished! Black and bronze paint in contrasting glossy and matte finishes add classic good looks and subtle interest.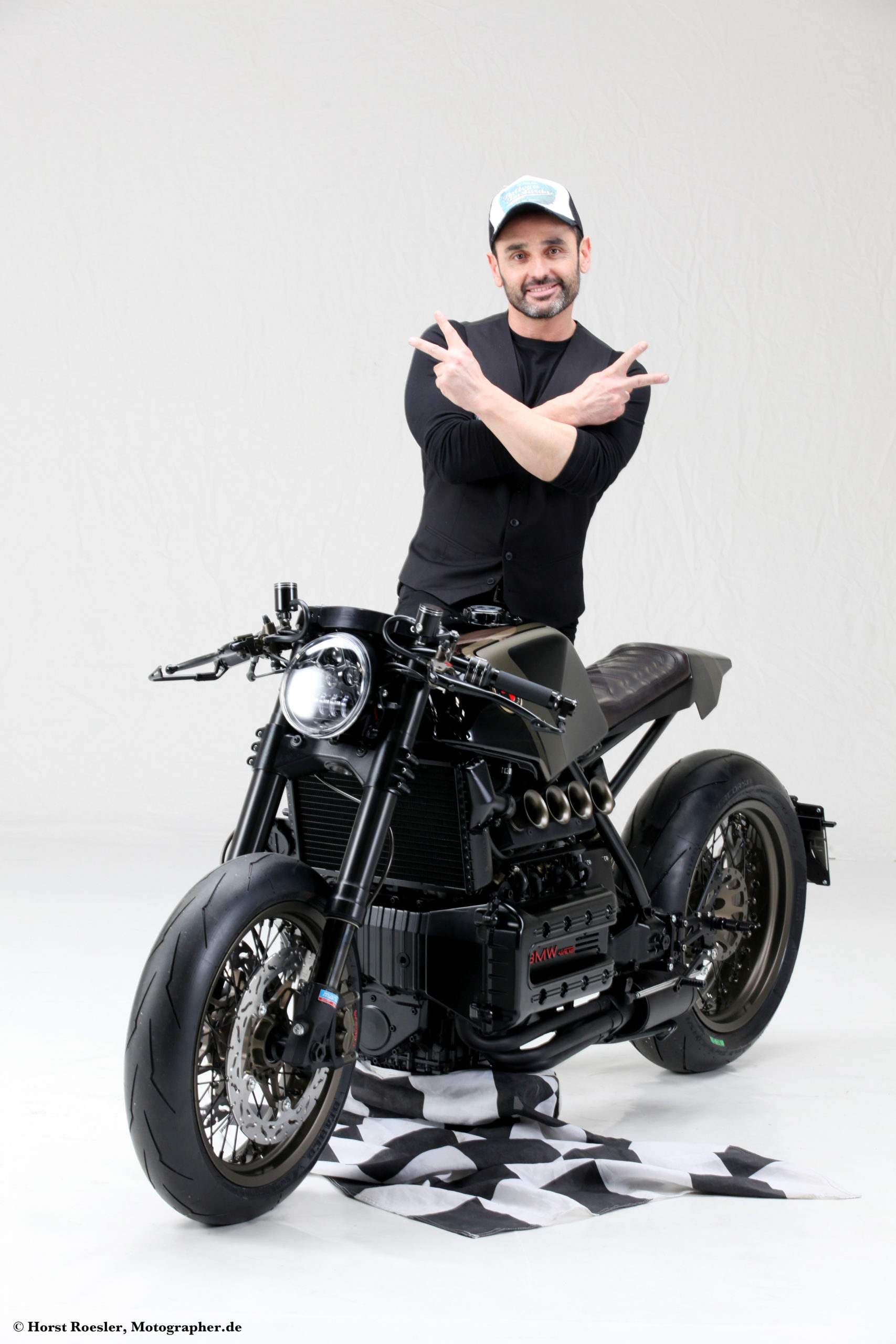 Communication barriers made it problematic to obtain further details but the language of form and function – and beautiful machinery – creates common understanding. Translations aside, this motorcycle's lovely lines won it praise from the editors of Iron Trader News (photographer Jack McIntyre and me) and representatives of the Sturgis Buffalo Chip (Nyla Griffith and Rod "Woody" Woodruff.) The choice was unanimous!
According to builder Emiliano, "The bike is very beautiful and we have tried to create a super sports car in our Italian style."
MOTOCICLETTE BOTTEGA BASTARDA
www.bottegabastarda.it
Cell +39-3404906271