Story and Photos by ITN European Reporter Herve' Rebollo.
Salut à toi American rider,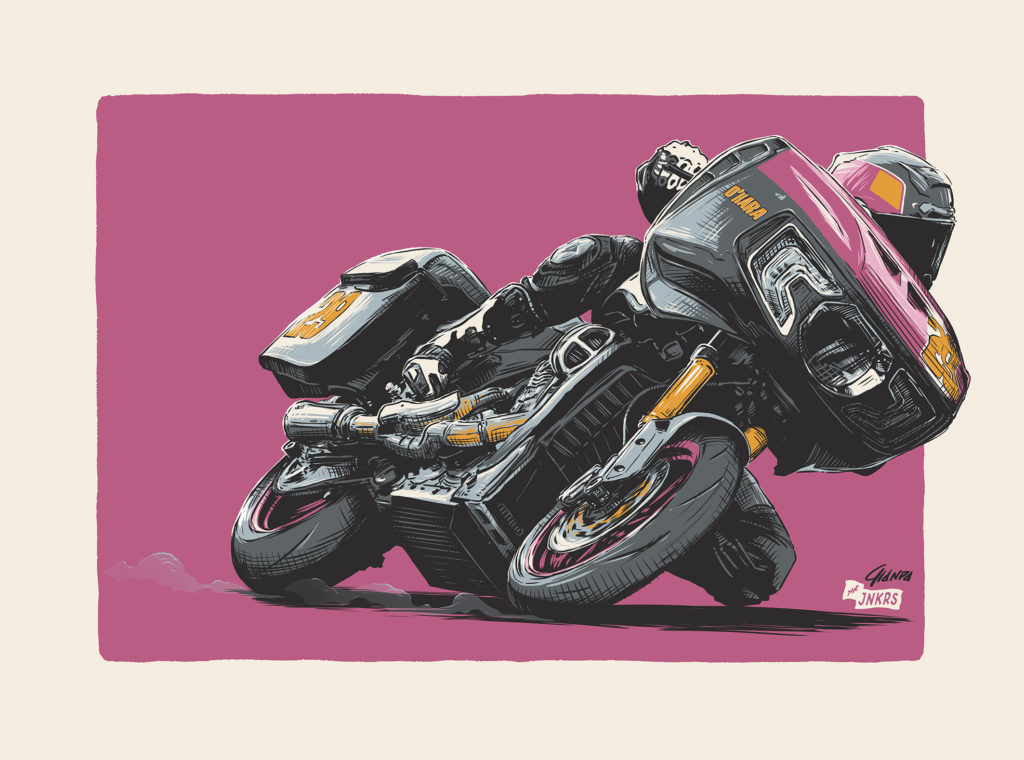 You may remember that I love artist painters especially when they produce their artwork in the motorcycle field.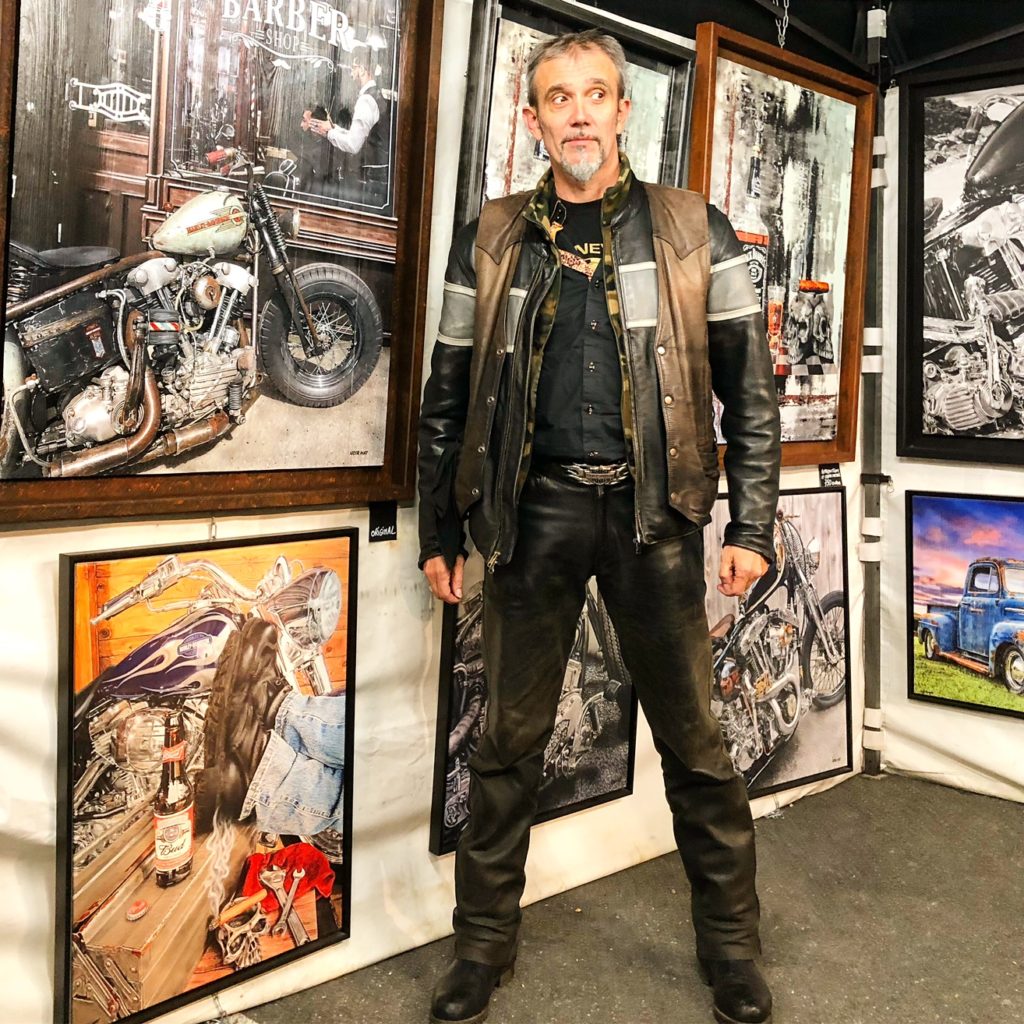 For me, one of the best is the French, my great friend Dominque aka "Noir Mat" (see: BIKER & PAINTER, a great French Artist (irontradernews.com) and of course, the best of the best will stay forever in my heart and my mind, the American, my friend the great David Uhl.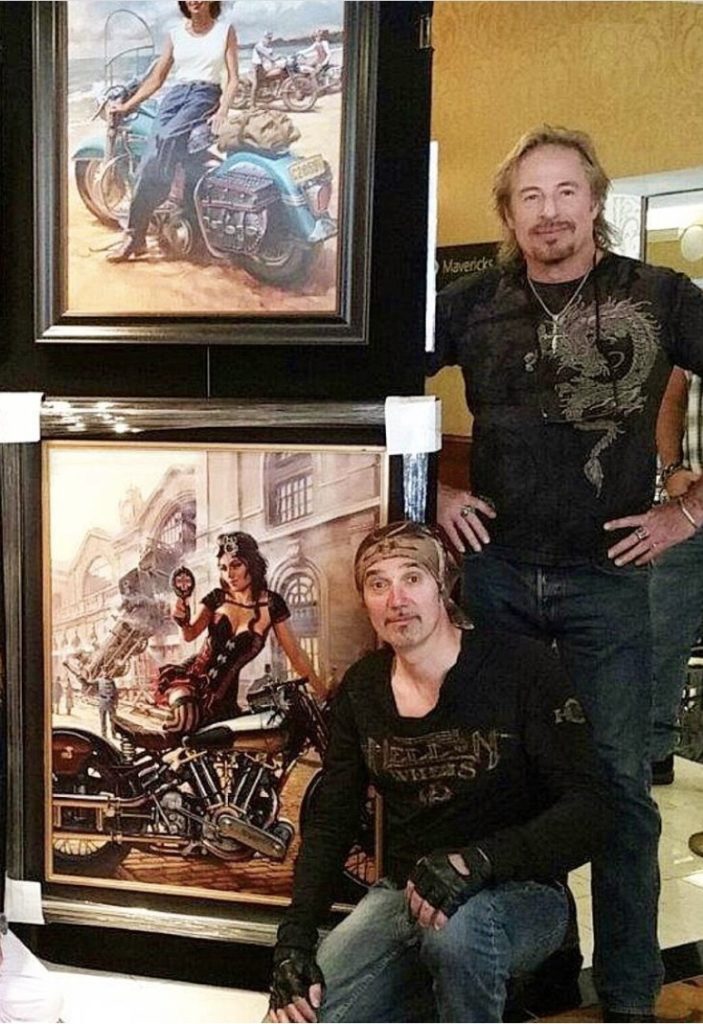 But today, lets stay in Europe and come with me for a little trip to Italy, to meet Gianpaolo Bertoncin, aka Gianpa.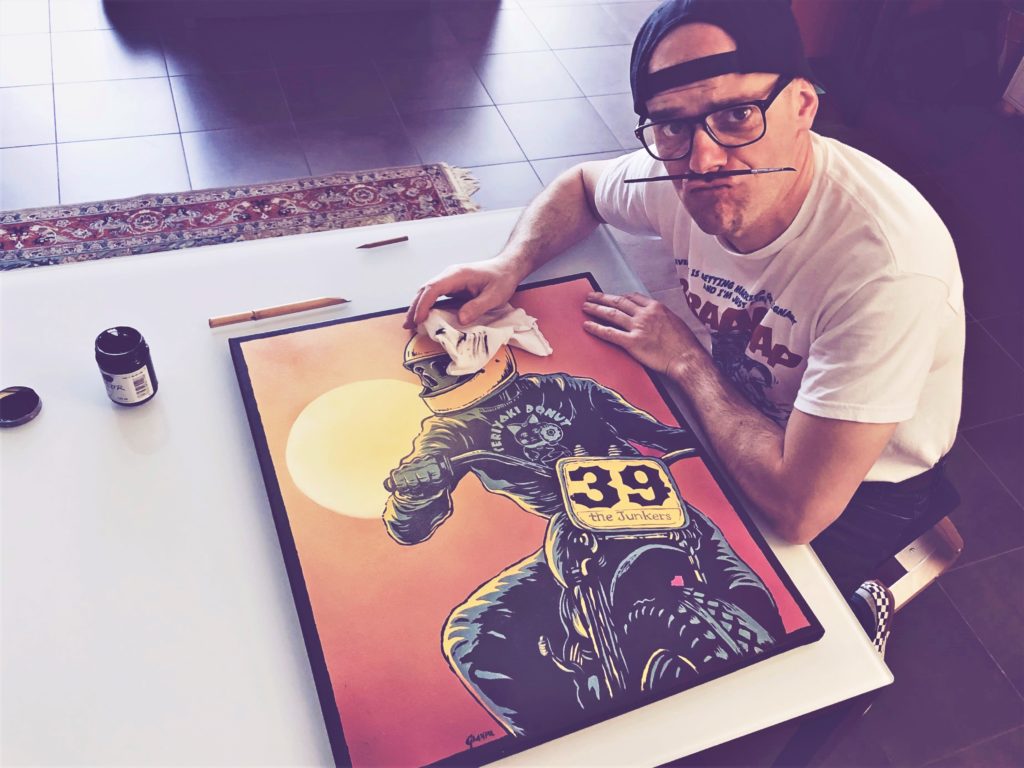 Gianpaolo is Italian and is been living in Roma (lucky him). E vita Vespa!!!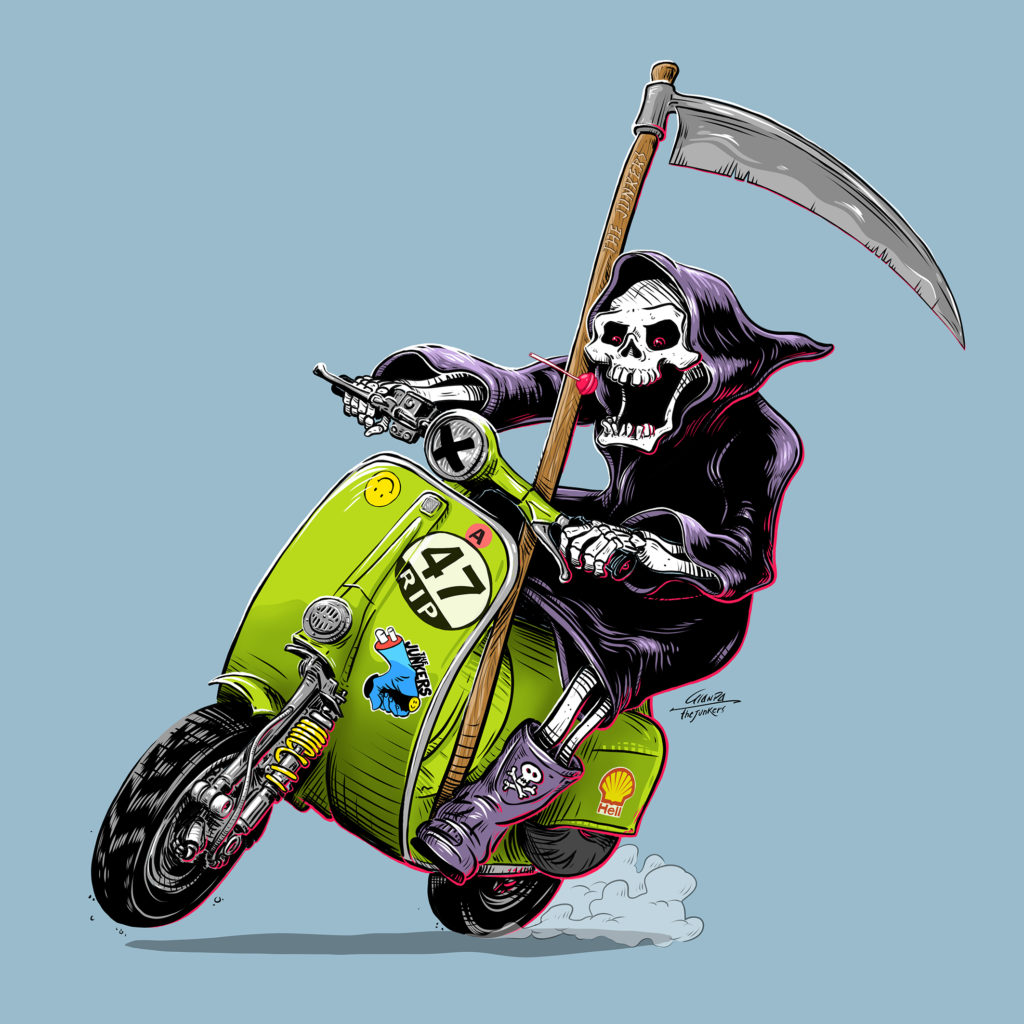 He had been drawing since he was a child. He went to some school, high school, college, the usual.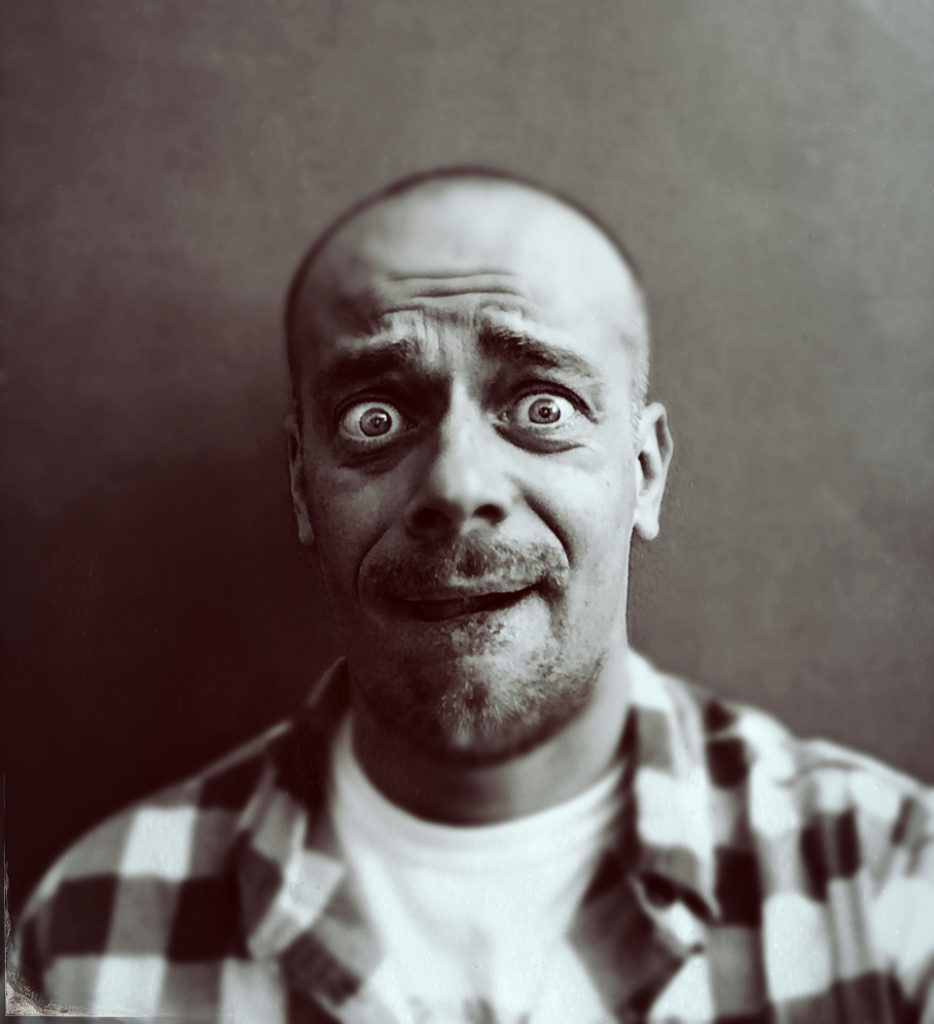 Meanwhile his my dad taught him to love motorcycles (no doubt, this father was a real good man!!).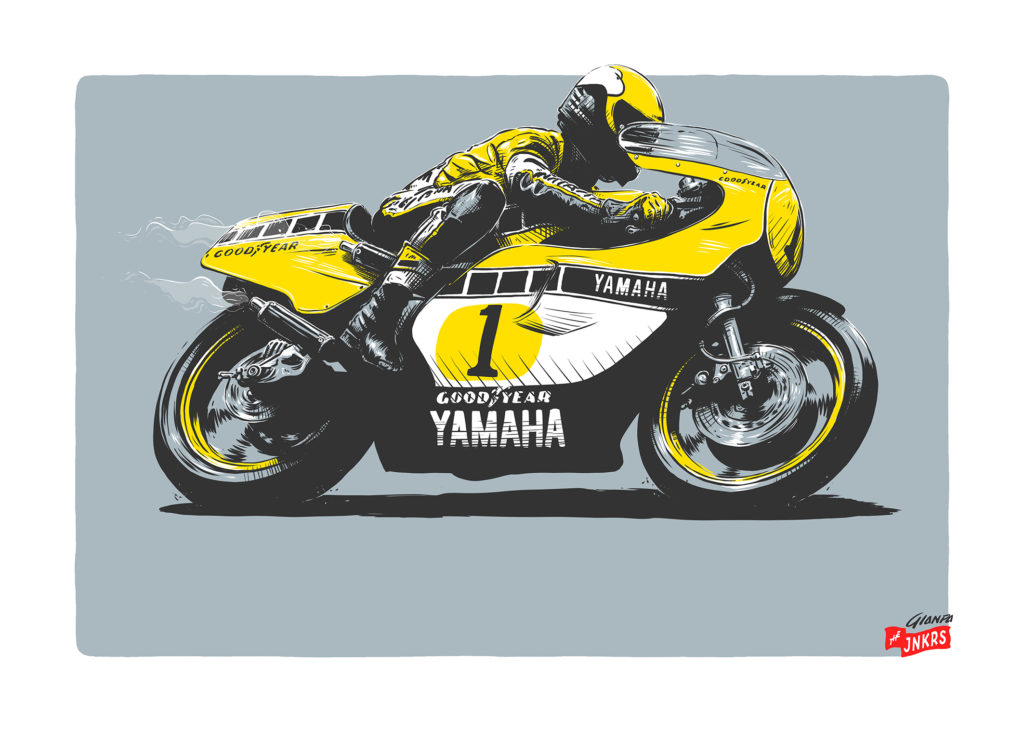 Then Gianpaolo worked as a designer here and there. His job have always concerned computer graphics, 2D and 3D design and illustration. He was employed in a cartoon software house and later in a couple of architectural and engineering firms. Ok, nice, but he never drew what he really wanted to, in those days.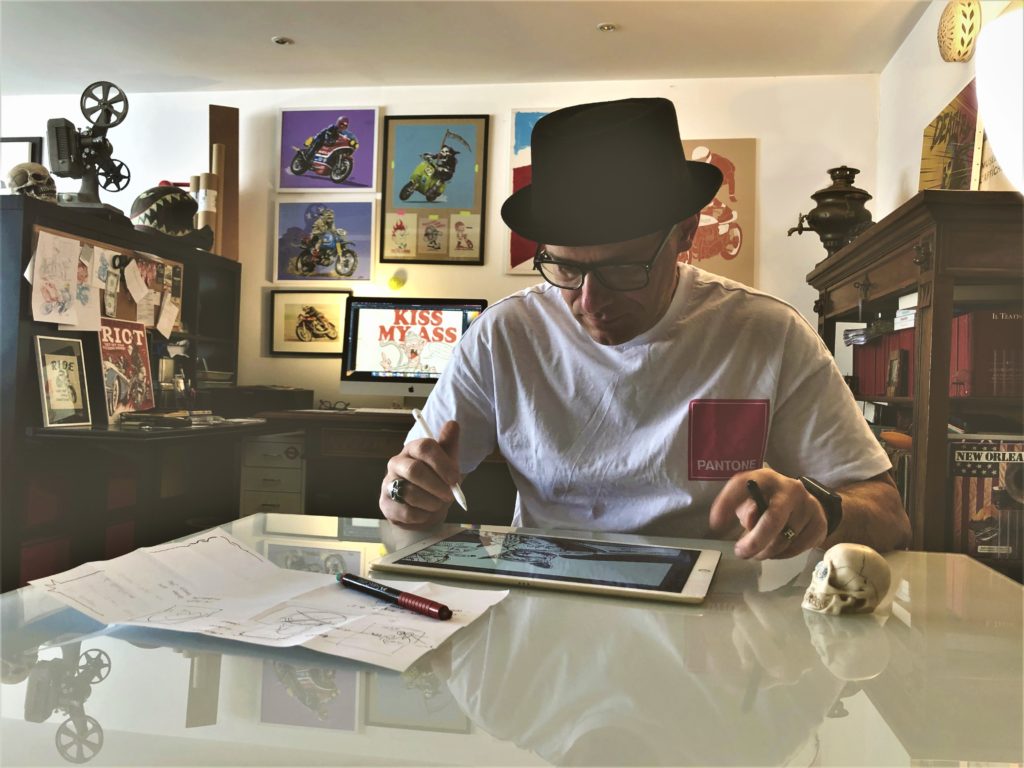 Monsters, skulls, bikes, strange things, He draw this stuff in his spare time but that wasn't enough. In 2010 his father fell ill and died. Gianpaolo gave up everything, switched off the computers and quit his job. Ciao ciao.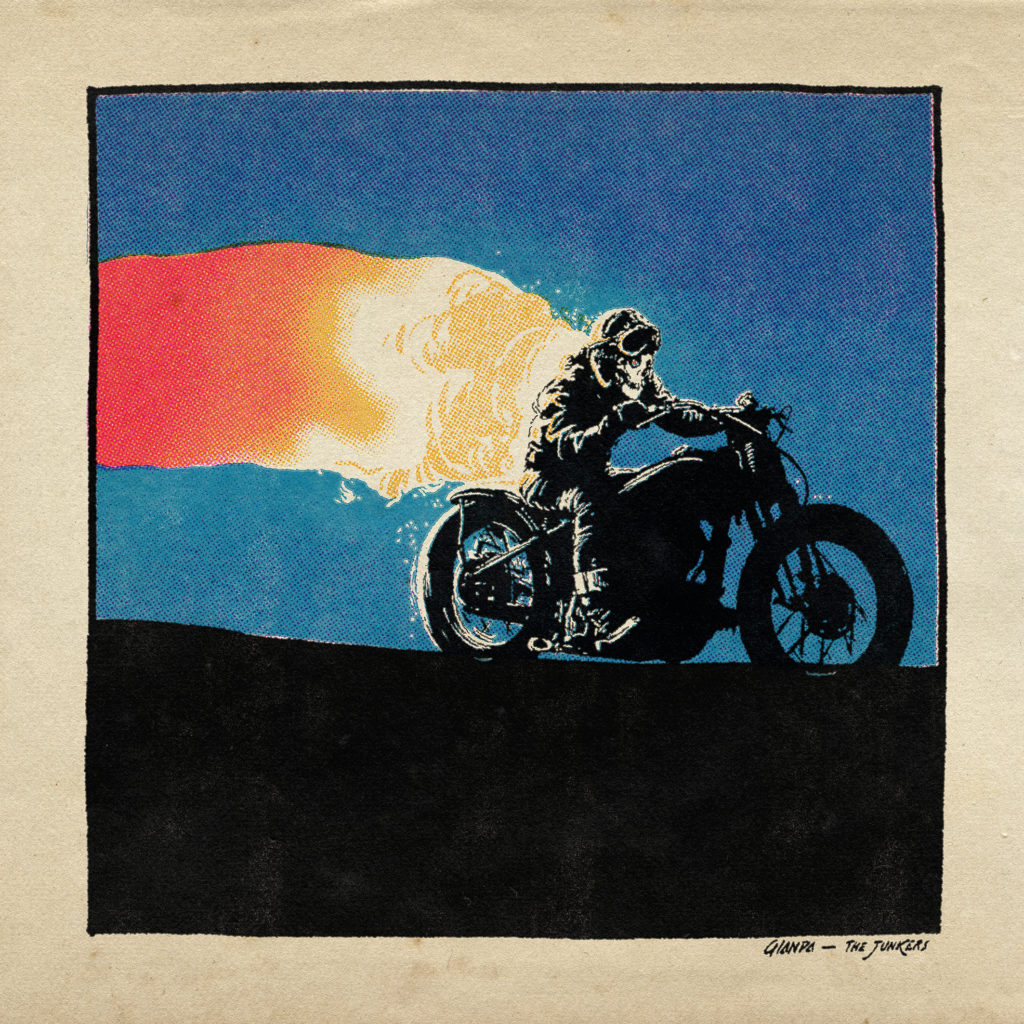 After some time he opened up a B&B in the center of Rome. During that time he started to draw what he really like and "The Junkers" started to come to life, bit by bit.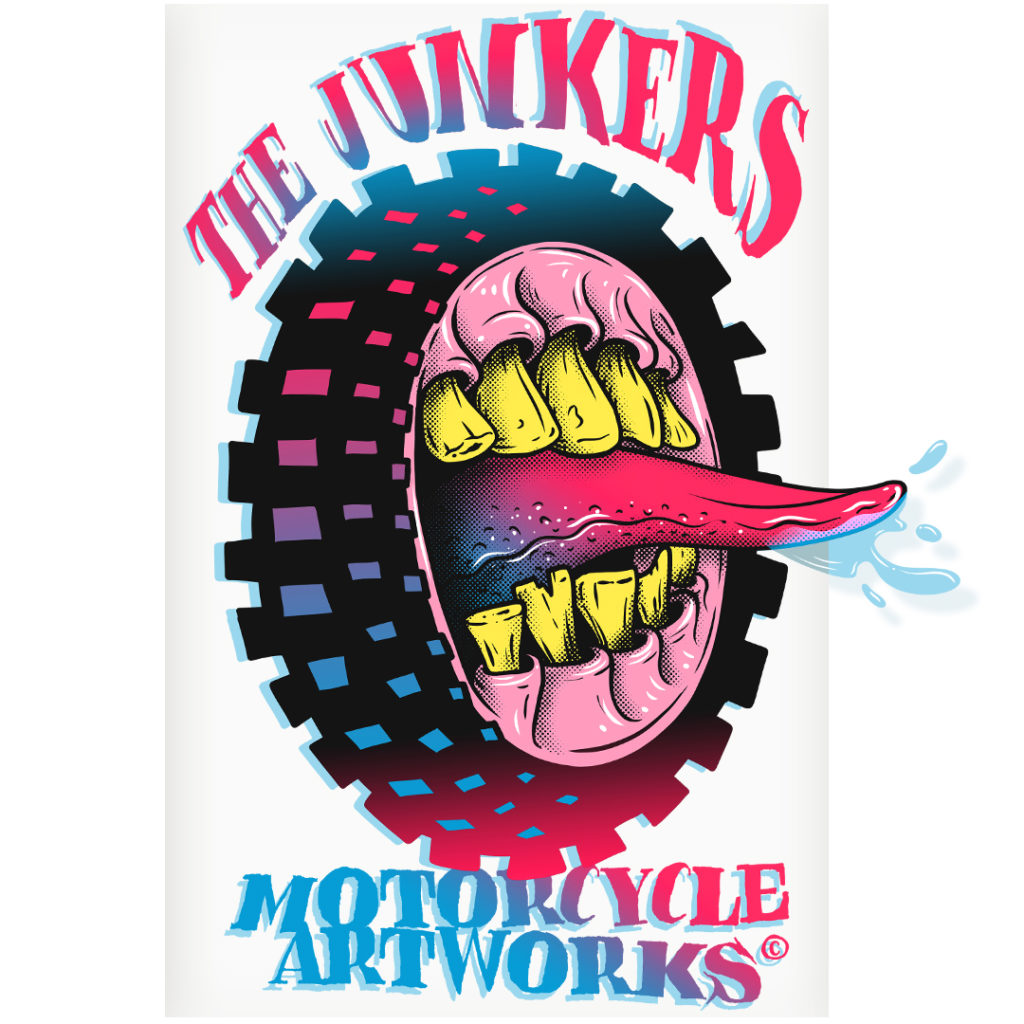 He was given positive feedback and so He closed up the business and began a full time freelance illustration career. Let's play the real game. So here he am, and he's happy as never.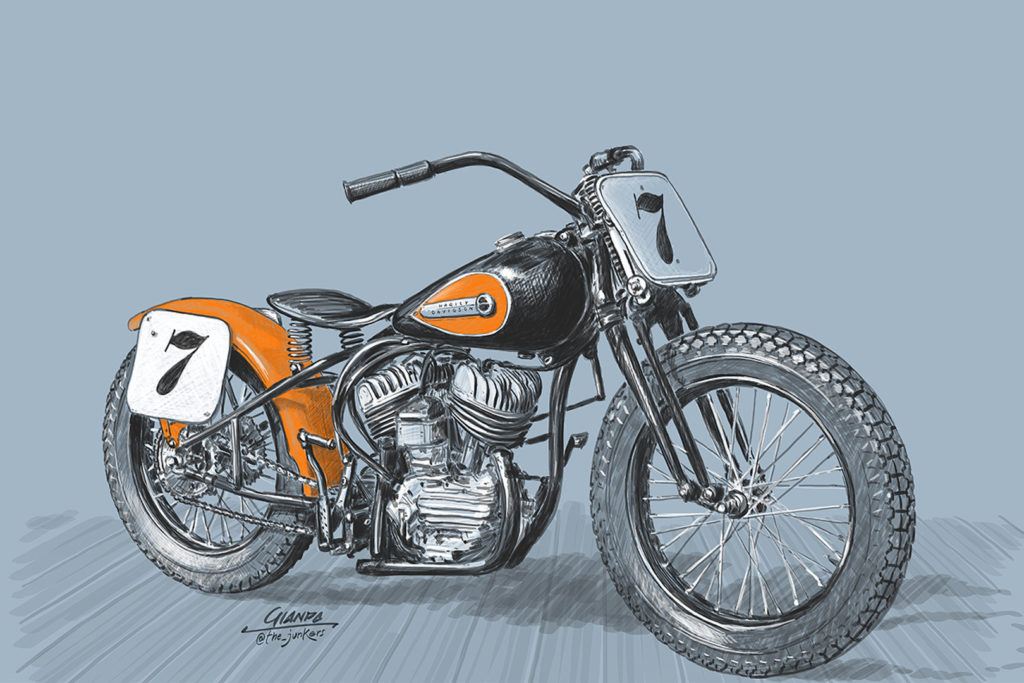 Ok, isn't always sunshine and rainbows. He has been running this thing in a fully independent way and he does everything himself.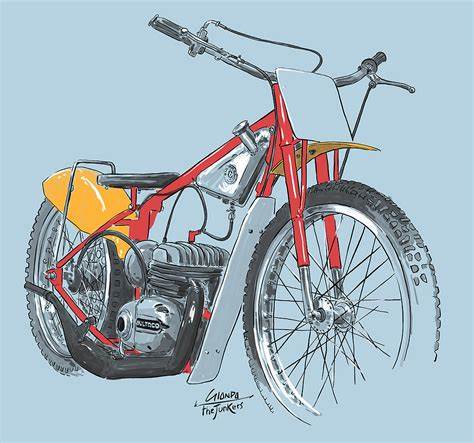 Sometimes it's quite hard but that's fine, he is completely in control of what he does. The whole thing goes through him.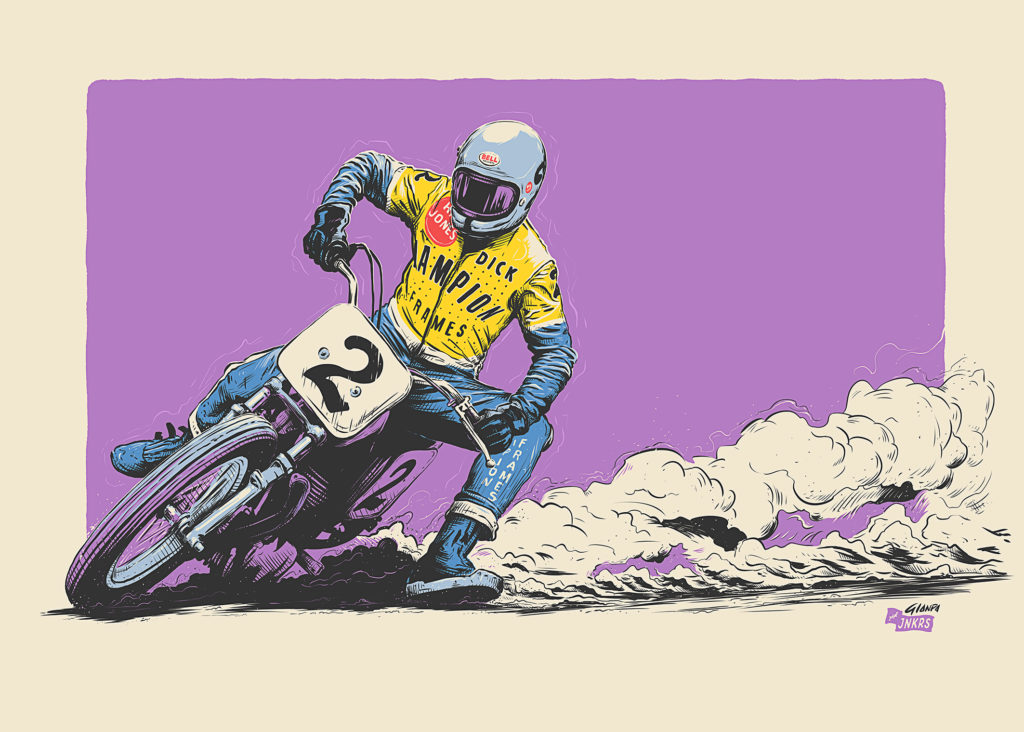 His work is inspired and influenced by movies, underground and pop culture, books, comics and cartoons, skateboard culture. He doesn't know which is the biggest, maybe a cocktail of all these.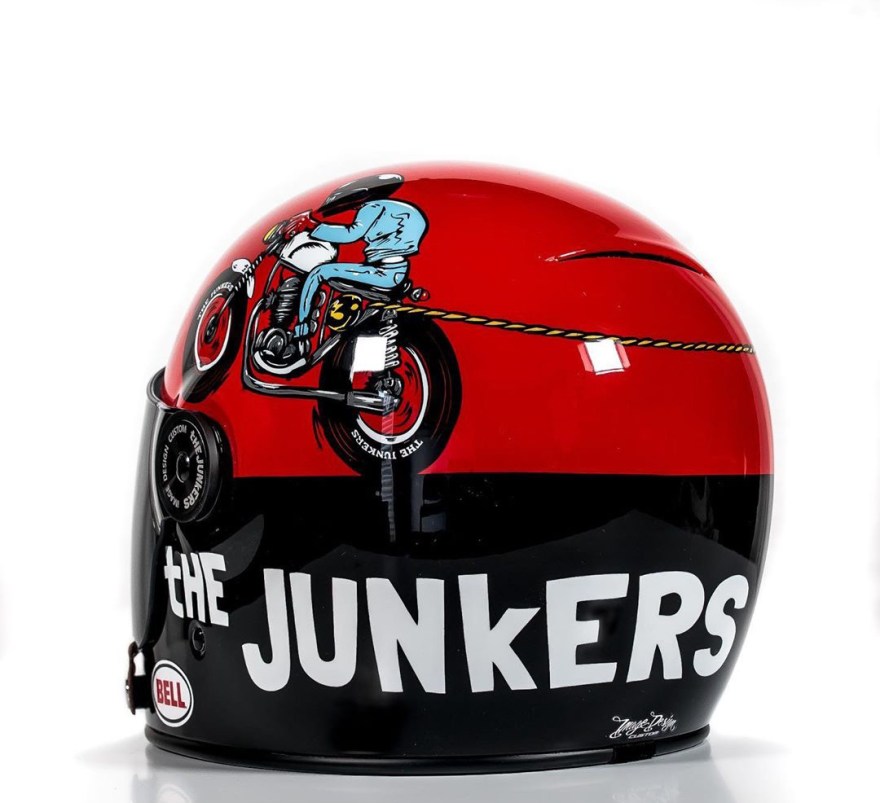 Gianpaolo use mostly a drawing screen/tablet. Of course I love to draw with and on everything.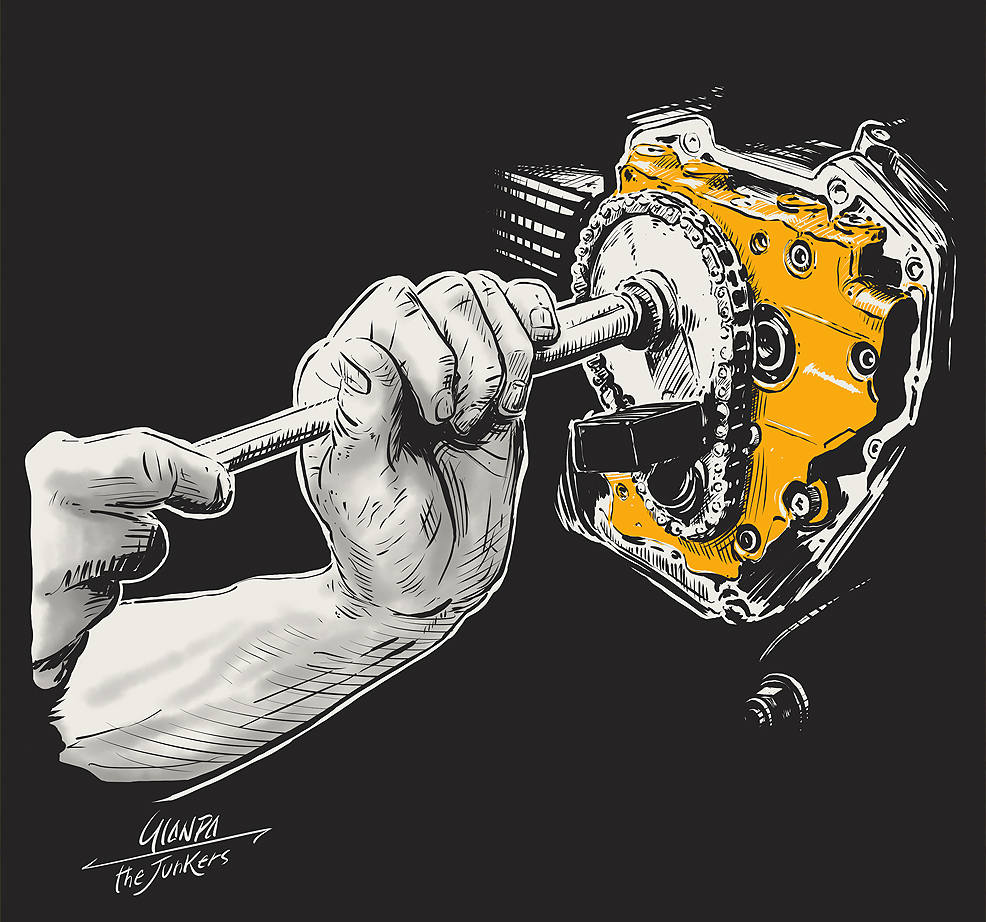 Let's say he customizes stuff like t-shirts, helmets, fuel can, leather jackets, but it's all things he keeps to himself.
As for the actual commissioned works, he's 90% digital. Nowadays it's unthinkable to do certain things without the help of technology. Gianpaolo knows there are people who turn up their nose about this, but he believes that working digitally pushes you to raise your limits more and more.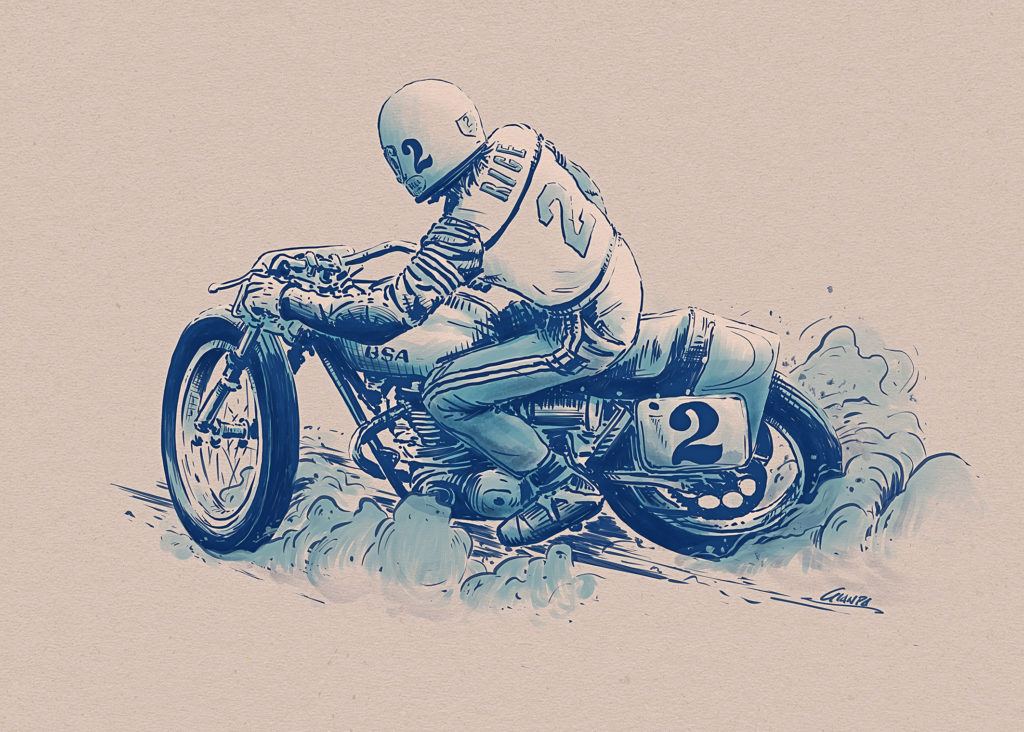 He owes his involvement in this world to his father who had a motorcycle shop downtown here in Rome, many years ago, when he didn't exist yet. He infected him with this holy fever since he was a kid.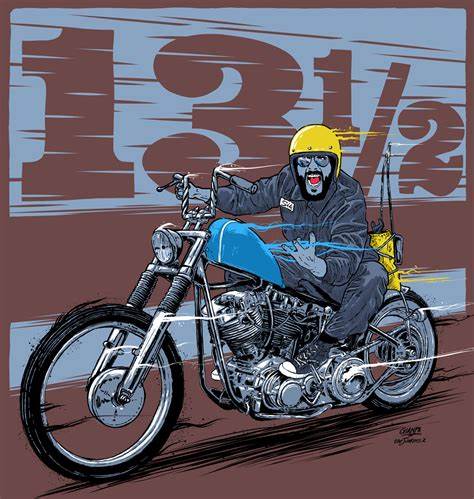 GIANPA try never to go with the flow and always to be authentic. He still has so much to learn and improve he says… there are amazing artists out there.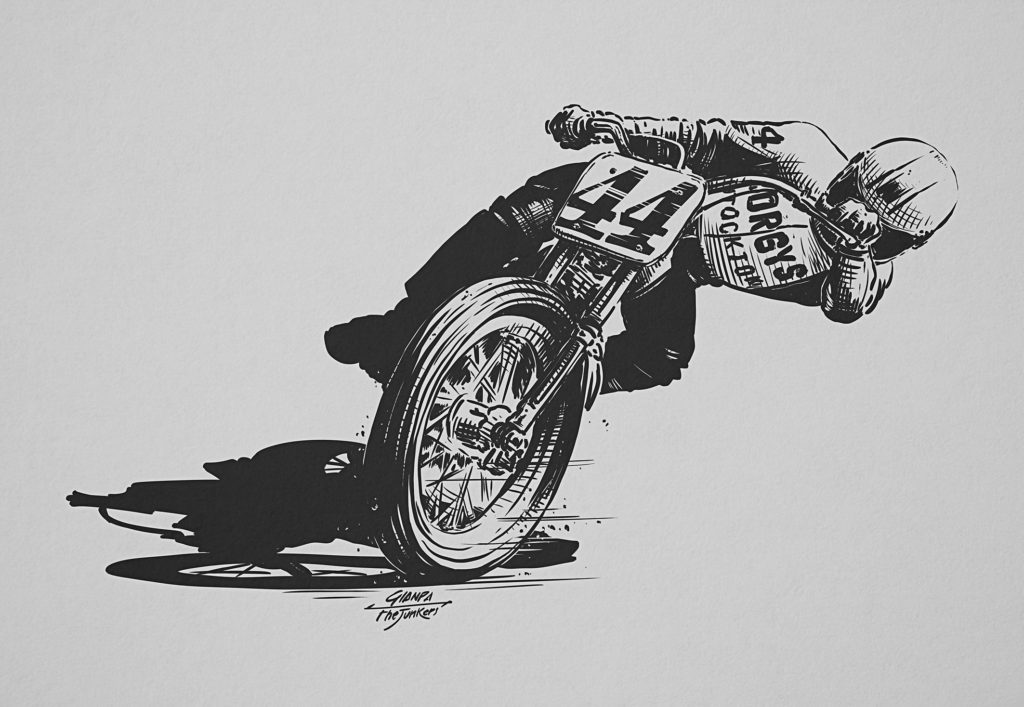 THE JUNKERS: understood as clunkers, jalopies, flivvers. When you ask Gianpaolo, he answer: – "The Junkers" meant as clunkers, scraps, piece of junk, jalopies, wrecks… something like this. I chose it as opposed to an idea of glossy, fashionable, glamorous. It's not that I don't like spit-shined bikes, but I've always had a passion for wreckage. Sometimes even a wreck can be pretty fast ».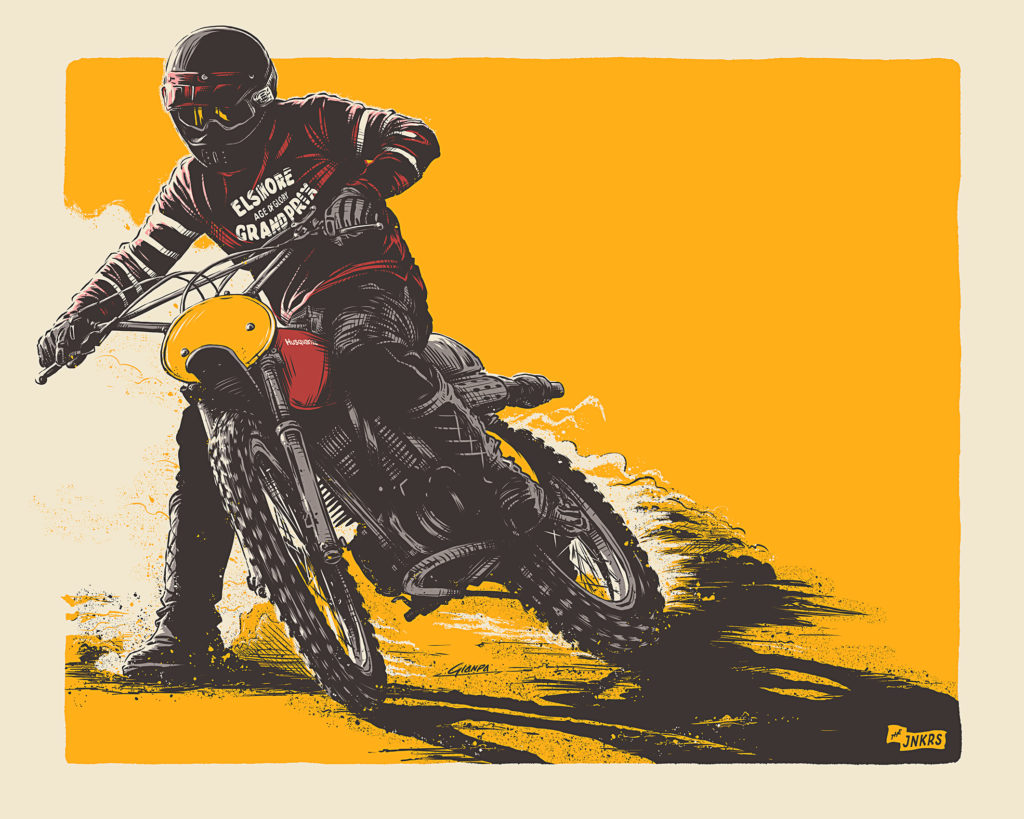 Next time you will spend some time in Europe, have a trip to Roma (the city really worth it) and meet Gianpaolo Bertoncin.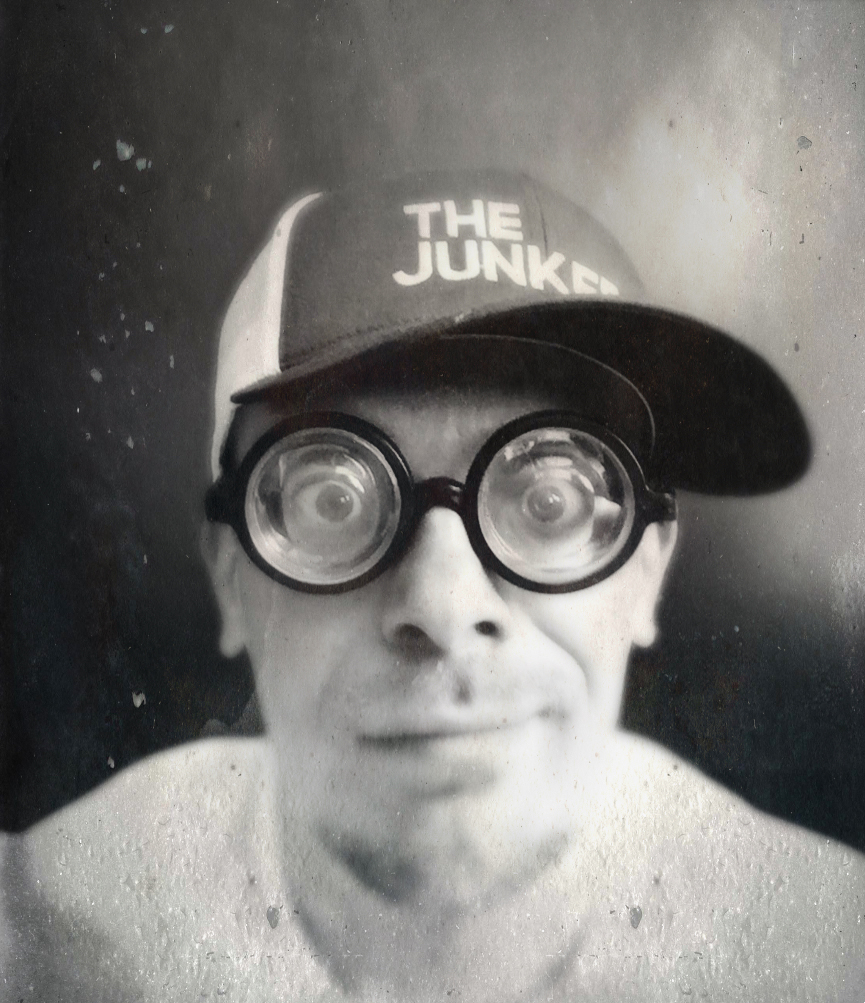 And if it's not in your bucket list, you can see The Junkers on the net
https://www.instagram.com/the_junkers/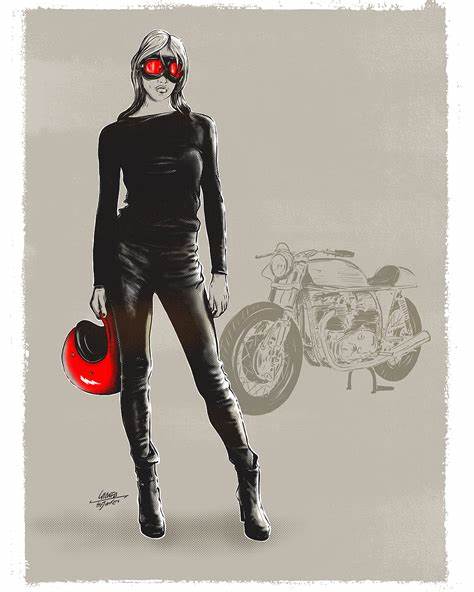 See Ya soon on the road, who knows? ..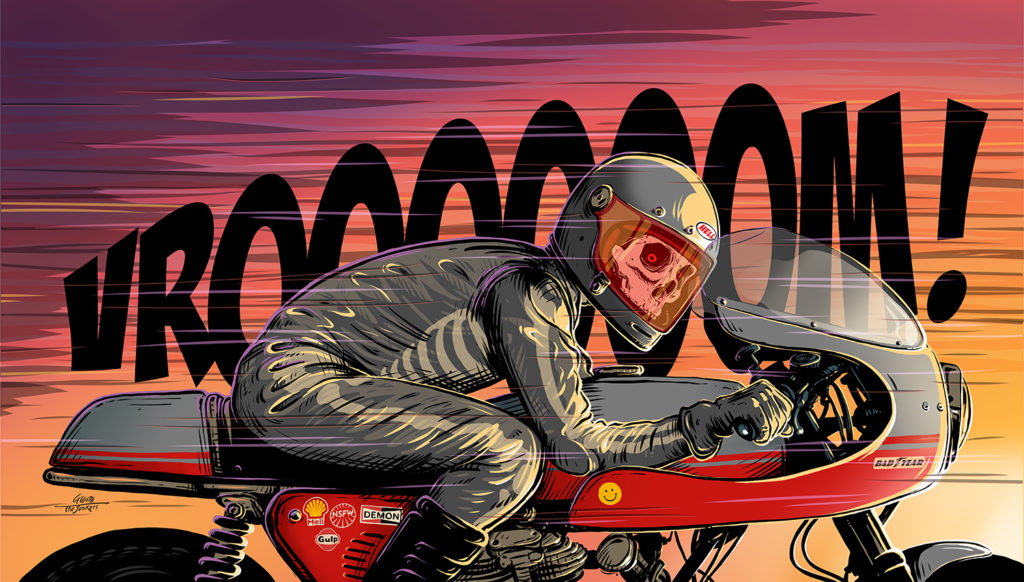 Hervé your French biker friend.