Story and Photos by ITN European Reporter Herve' Rebollo
Salut à toi American rider,
Biannually, the well initiated classic car and motorcycle lovers come together in Montlhery, just south east of Paris, to indulge themselves on a weekend of pre-war splendor.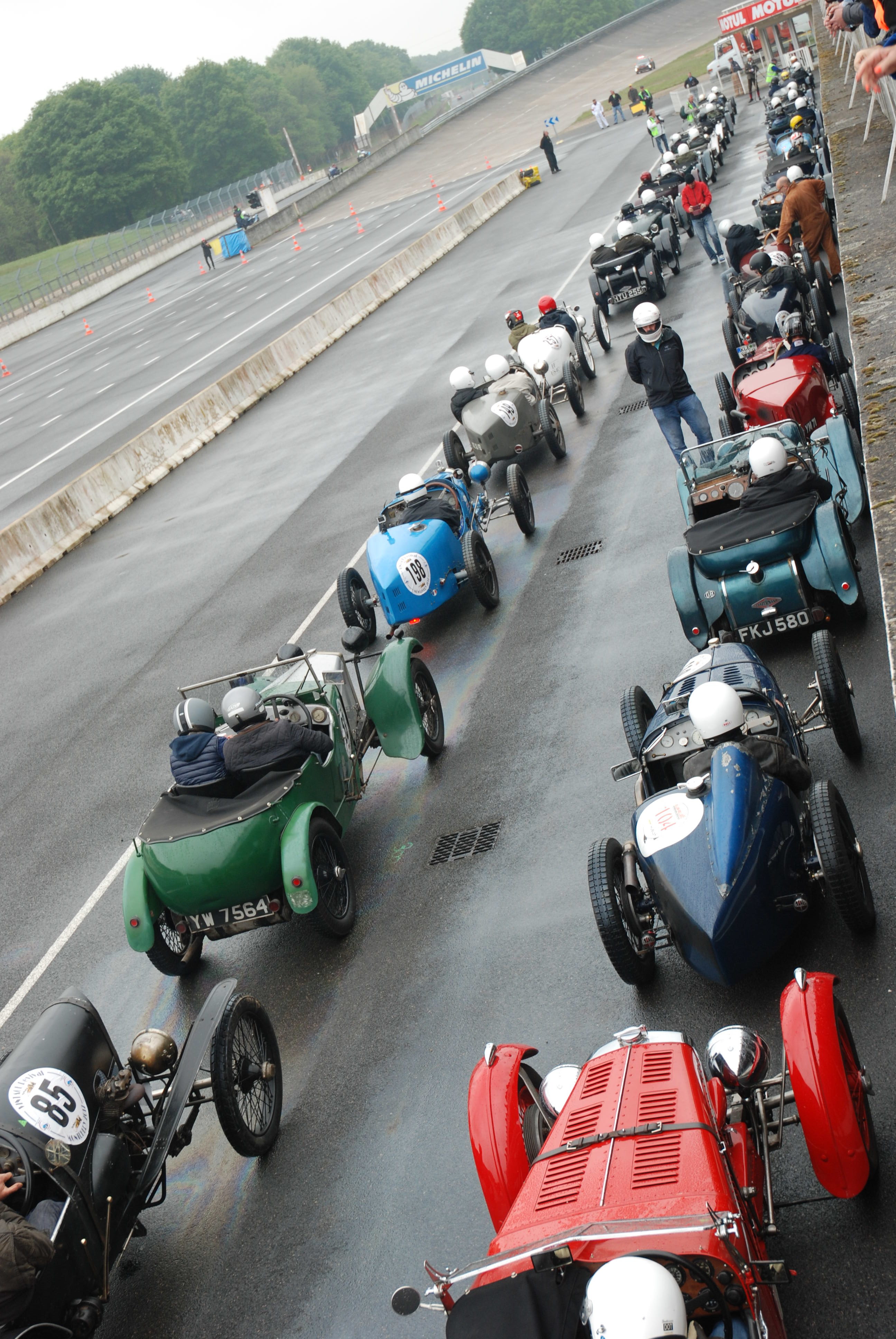 The motor racing circuit started in 1924 with an especially high banking and a year later a road circuit was added. Grands Prix and speed trials were frequently held until the Second World War, but unfortunately the circuit was never able to regain its former glory after the war.
Nowadays, Montlhery springs to life occassionally and on these special moments, a glimpse of the roaring twenties and thirties can be seen and felt. May 6th and 7th
were two of those sparse, special moments during the Vintage Revival at Montlhery.
As mentioned, the Vintage Revival is organized once every two years. It can be best compared to the first Goodwood revival meetings (in England) in the late 1990s in terms of character, but not in scale!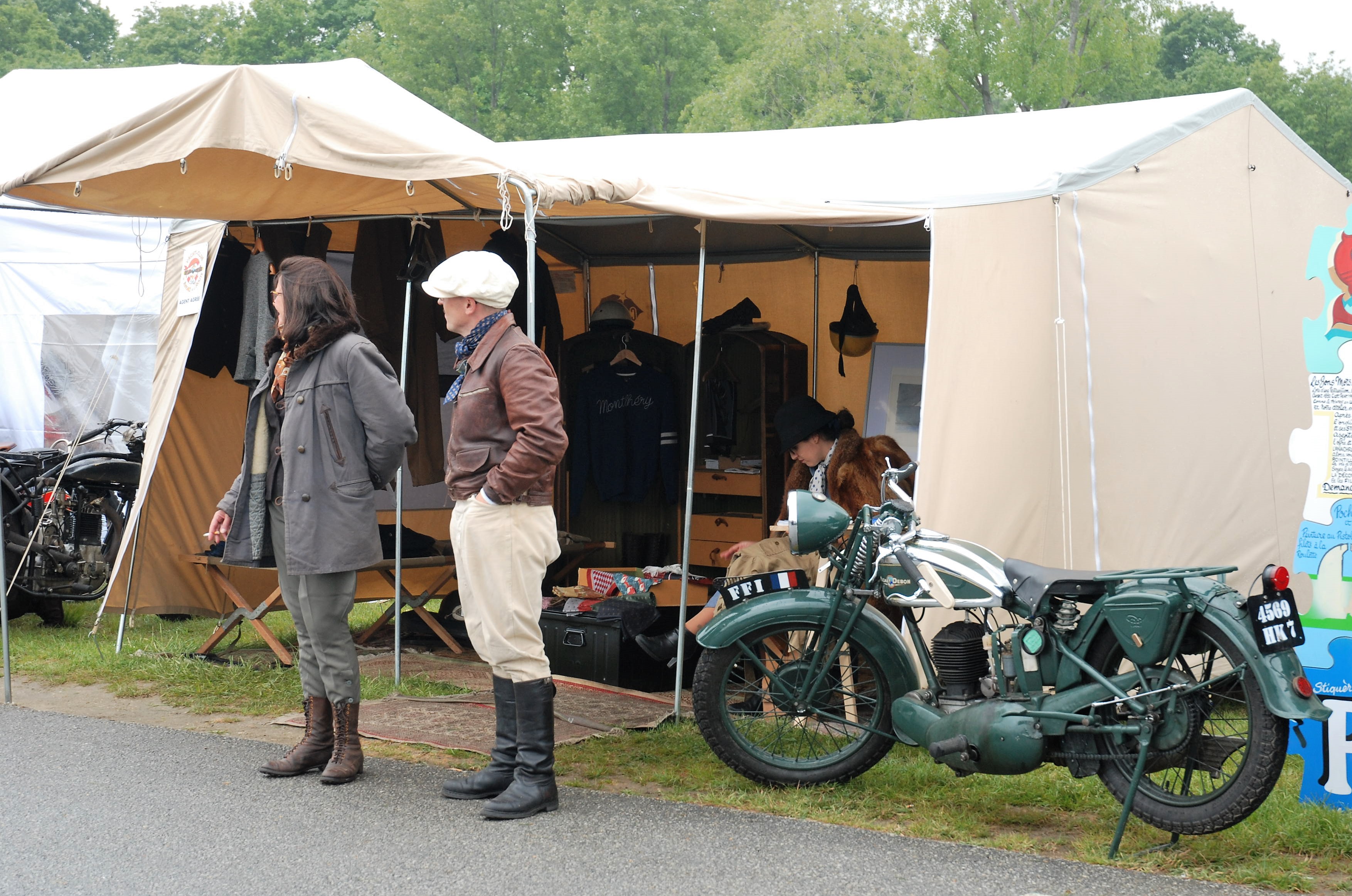 It has a kind of boyish and mischievous charm about it and each edition has a central theme but it is, above all, a who's who in pre-war motoring
where old friends meet again. But apart from all the fantastic three- and four wheel voiturettes and full blown race cars, there were also lots of vintage motorcycles and even a few pedal cars and bicycles. However, the cars attending are not really being raced as they do on the Goodwood track, but driven at a friendly pace for everyone to enjoy. That being said, Montlhery can be considered as a unique pre-war driving event, where the Goodwood Revival has more and more evolved into a fancy dress party for the whole family with some serious racing on the side.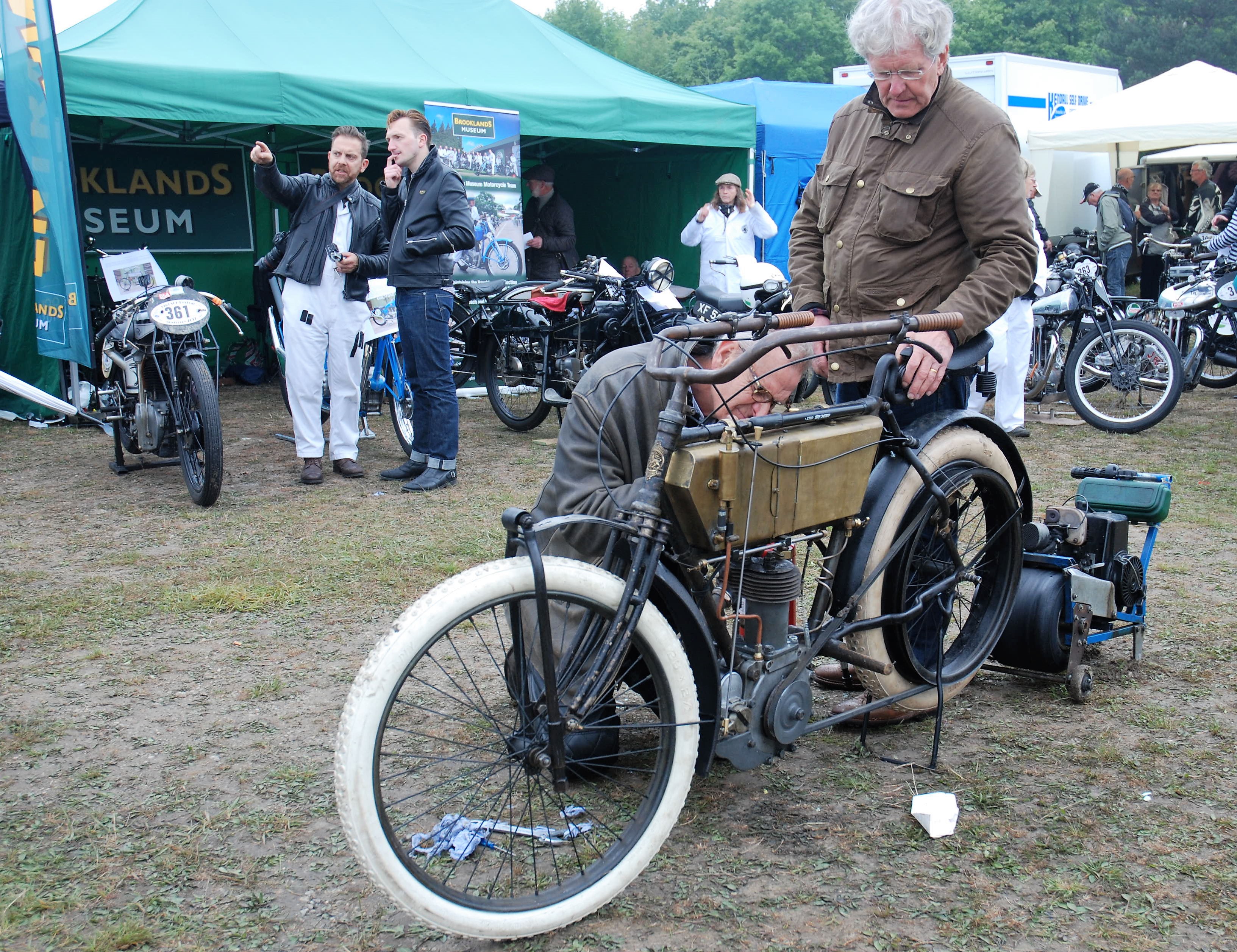 In total over 500 participants were present at the meeting, to show and drive their cars and motorcycles, but maybe even more important, to talk and meet other vintage motoring afficionado's.
Enjoy these pictures and think of gasoline fumes, sputtering and roaring engines and imagine yourself back in time with makes
such as Delage, Bugatti, Voisin, Harley-Davidson, Indian, Excelsior and all the others that once were in hot pursuit of
eternal glory in the motor racing arena.
Why on earth, one of my English friend ask, would I travel 20 hours on a round-trip plane to Paris, and spend a couple of grand of my own money to attend a weekend event at a suburban Parisian racetrack in lousy condition, with shabby amenities, mediocre food, which is a pain to reach unless you have a car?  
He answers himself: The reason is simple; it's worth it.  If you're a fan of pre-1940 racing cars and motorcycles, there really isn't a comparable event, anywhere. 
Vintage Revival Montlhéry
 

has become to my eyes the most authentic vintage motorsports event in the world.  Not as in 'period correct' as per the

 
Goodwood Revival
, that glorious costume party of 50,000 people, who are not allowed access to the truly interesting stuff, like the pits.  It may be the right crowd, but it's Disneyland crowded, and shares a bit too much of that park's gloss for my taste. 
I prefer a little grit, because pre-war racing wasn't a theme park, it was dangerous and poorly-paid stuff, and the participants did it for the love of the sport.
So, in 2019 I wait for you my American… we'll have a vintage blast motorcycle race on the old track of Montlhéry!
See ya soon on the road my friend (who knows?).
Hervé your French friend.