Announcing one of the
most memorable performances to hit
the Sturgis Buffalo Chip stage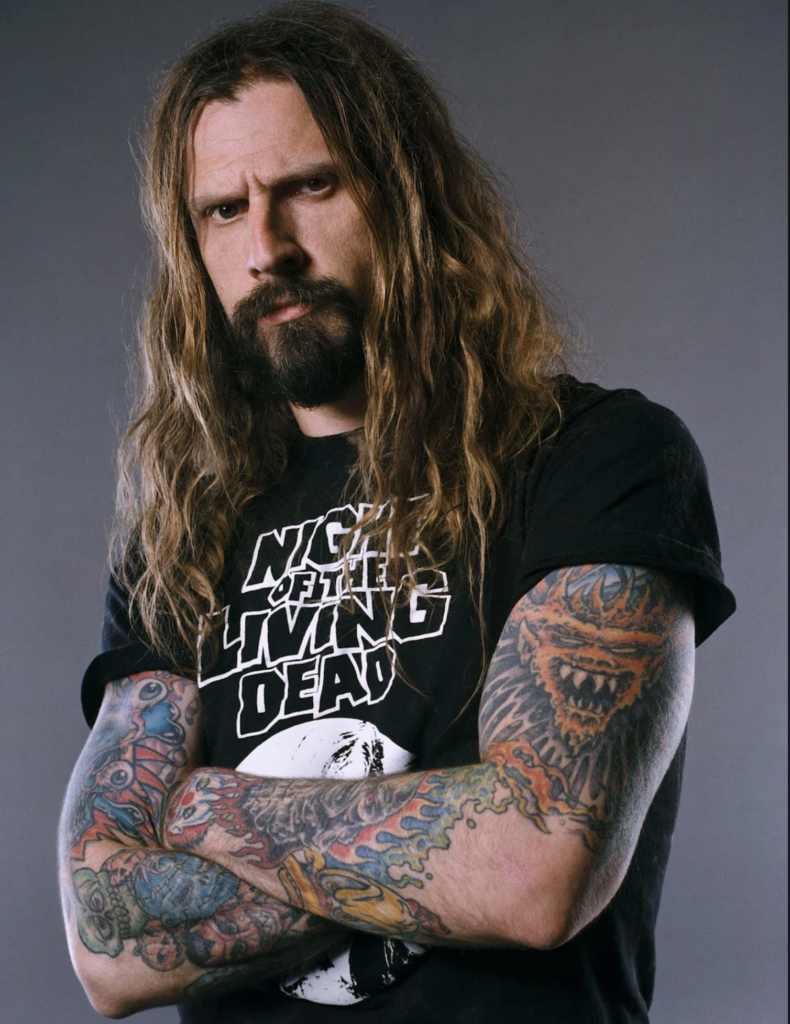 Sturgis, S.D. (January 18, 2022): The Largest Music Festival in Motorcycling® is shaping up to be the wildest party yet in 2022, with the legendary Rob Zombie bringing a show to the Chip unlike anything else at the 82nd Sturgis Rally. Zombie madness hits the Wolfman Jack Stage like a "Demonoid Phenomenon" on Monday, Aug. 8, 2022, with the same potent sound and elaborate stage production that has made Zombie the king of carnal good times for more than 30 years. See the announcement video at BuffaloChip.com/BANDS.

"The excitement just keeps stacking up for the Buffalo Chip's 41st consecutive festival," said Rod Woodruff, President of the Sturgis Buffalo Chip. "A Zombie show sticks with you. The lights, the pyro, the massive LED screens, and the incredible performances are a perfect fit for anyone looking to get a little wild."

Rob Zombie has been entertaining audiences for over three decades with his groove metal horror and suspense-infused show. Selling over 15 million albums worldwide, he attained unprecedented success in music and film, writing and directing eight feature films. This seven-time Grammy nominee brings hits like "Dragula," "More Human Than Human," "Living Dead Girl," "Superbeast," and more to the Wolfman Jack Stage Aug. 8.

Rob Zombie joins a stacked 2022 Sturgis Buffalo Chip lineup, including Snoop Dogg, Travis Tritt, Aaron Lewis, and Buckcherry, with many more yet to be announced. The 2022 Sturgis Buffalo Chip Music and Motorcycle Festival is Aug. 5 -14, 2022.

Performances from world-class entertainers are just part of what the Sturgis Buffalo Chip has in store again for 2022. Guests will have the opportunity to experience thrilling events, including legendary rides, powerful freedom celebrations, top-tier bike shows, heart-pounding stunts, white-knuckle racing, worthwhile charity events, and so much more. All events are outdoors in an open environment for the safest experience possible. Entertainment is free with camping. A full list of Sturgis Buffalo Chip events is available at BuffaloChip.com/EVENTS. The Buffalo Chip is home to the Sturgis Rally Information Center™ and is the official sponsor of the free Sturgis.com Official Sturgis Rally Registration Program.

Push the Limits of the Best Party Anywhere®

MONDAY, AUG. 8, 2022

PASSES ON SALE NOW!

(Or find out how to get free passes below.)
BE ONE OF THE FIRST 200
to reserve your place on the 15th annual Legends Ride® and you'll get a free Buffalo Chip admission pass for the night.
The Ride that Rocks™ ends with a night that rocks on Monday, Aug. 8, 2022.

Get access to the Rob Zombie concert and everything else going on that evening at the Chip!
The 2022 Buffalo Chip band lineup so far includes Rob Zombie, Snoop Dogg, Travis Tritt, Aaron Lewis and Buckcherry,
with more acts coming soon!
Get A Place to Party and Stay
PLUS free access to…
Prices will Never be this Low Again.
Make sure you get the most out of your vacation during the 2022 Sturgis Rally and reserve yours now!
Classic Easyriders is Back
Save 50 percent off cover price and get a FREE limited-edition tapestry with code "CHIP2022".
No Need to Wait Till August to Start Having Fun!
Show us how you get down, raise hell or whatever you want to call it, and you could win an Extended Rally Pass and a VIP Upgrade.
2022 Sturgis Rally Registrations Open
Get your FREE Sturgis.com Official Sturgis Rally Ride Pin, Patch and Welcome Packet!