Harley-Davidson dubbed it the Sportster Brewtown Throwdown. Four teams comprised of dealer techs, H-D corporate/marketing people, designers, influencers and media mavens had a limited time to connect with each other and develop a plan to customize a specific Sportster model. They met up at four different H-D dealerships in Milwaukee to build the bikes in less than two days, just before Flat Out Friday and the Mama Tried Show in February.
At House of Harley the team gave a new 48 Special decidedly performance leanings. Milwaukee H-D's team worked right in the showroom, turning a Roadster model into a hot street tracker. The Uke's H-D team took the café racer approach with their Iron 1200 and Hal's H-D went vintage dark custom for the 1200 Custom model they started with. The budget was $5000 for parts, 70% of which had to be H-D P&A components.
Once complete, the finished bikes debuted at the Mama Tried Flat Out Friday Races on February 23rd. One of them, the tracker from Milwaukee H-D's team, raced on the syrup that night, piloted by Thor Drake, promoter of Portland's One Show.
The promotion wasn't necessarily framed as a competition but some team members took it that way, bringing their best game. And at least in one case, the necessary shop dogs were on hand to pitch in. Check out the video and enjoy the pics we snagged on the scene.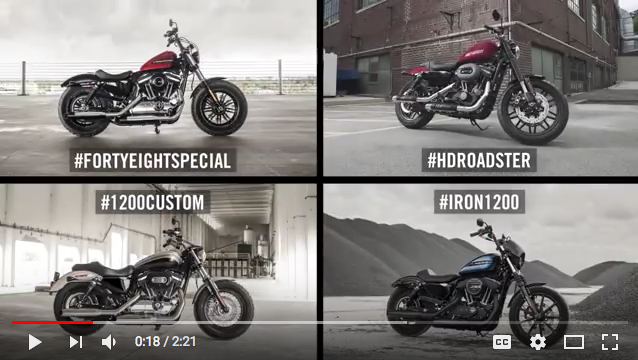 The four stock bikes included: a Roadster, a 1200 Custom and two brand new models released just days before the Throwdown: a 48 Special and Iron 1200.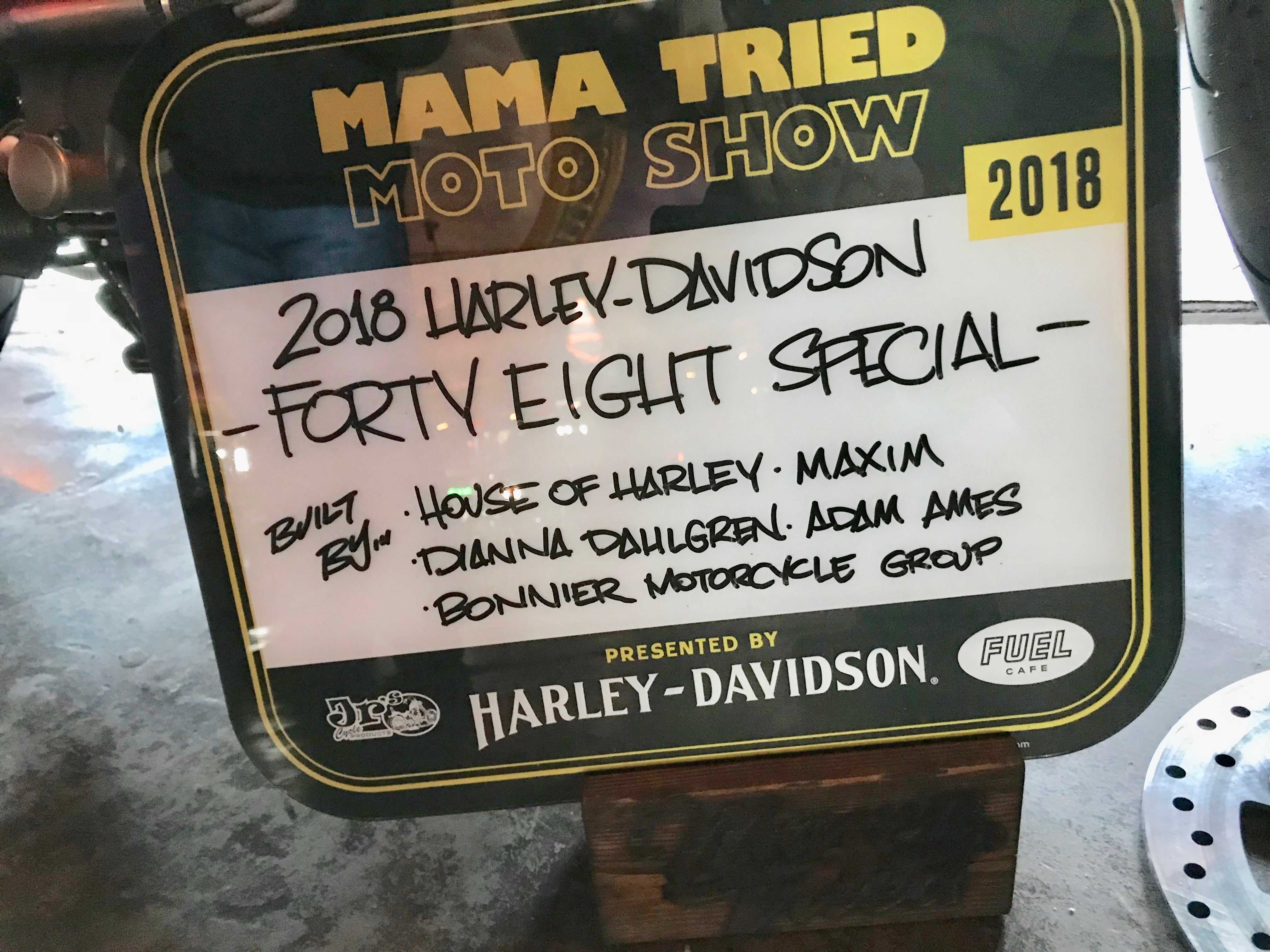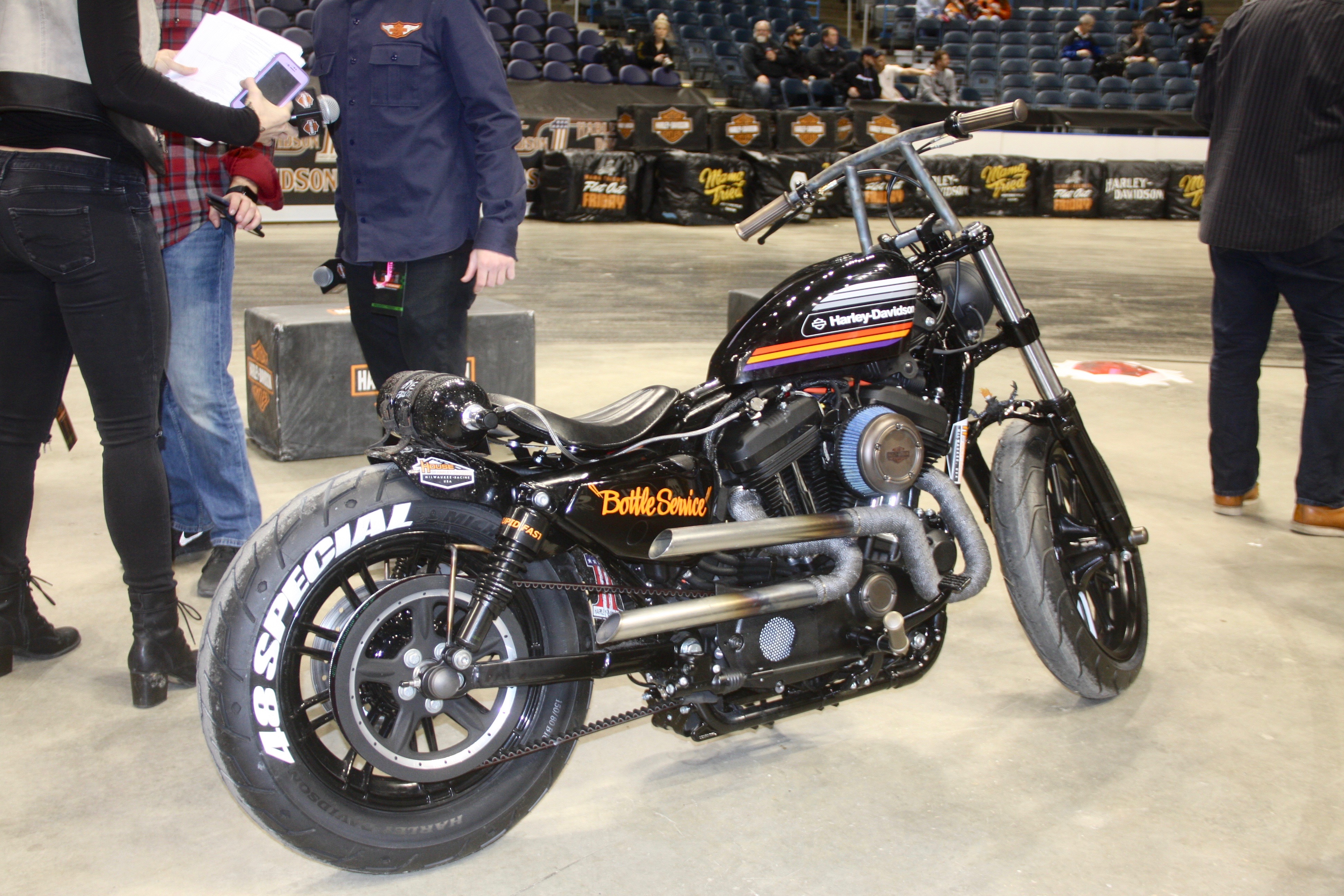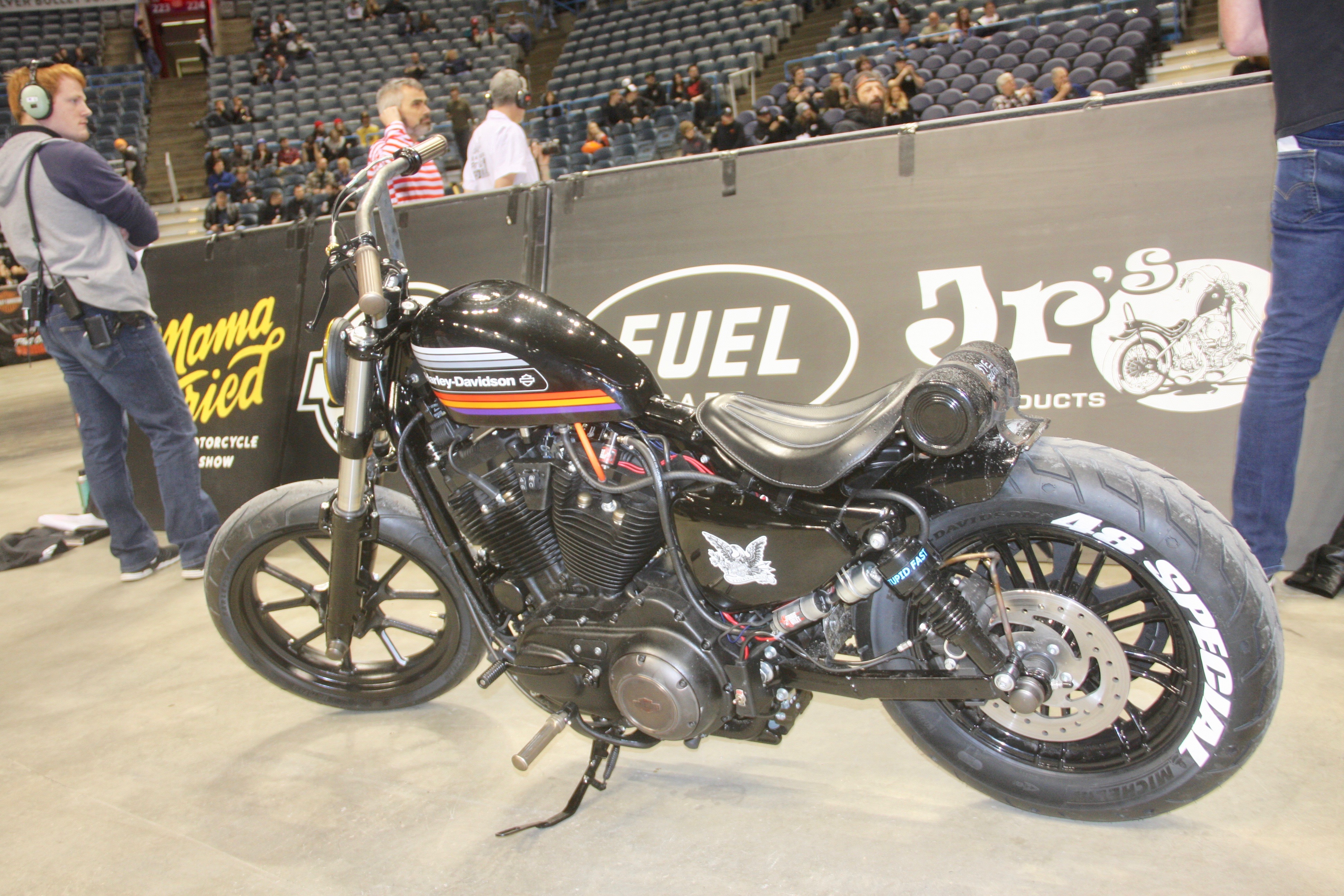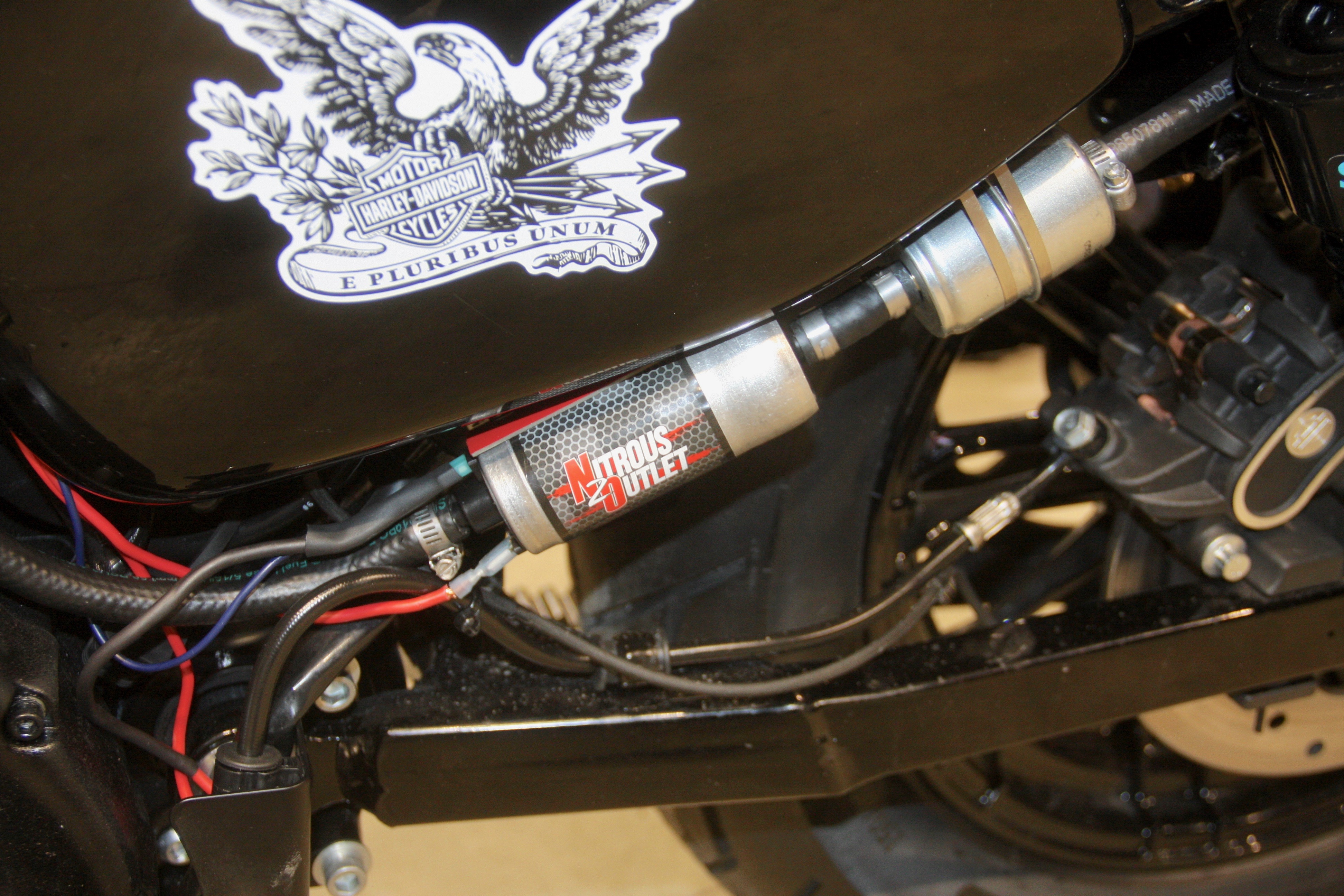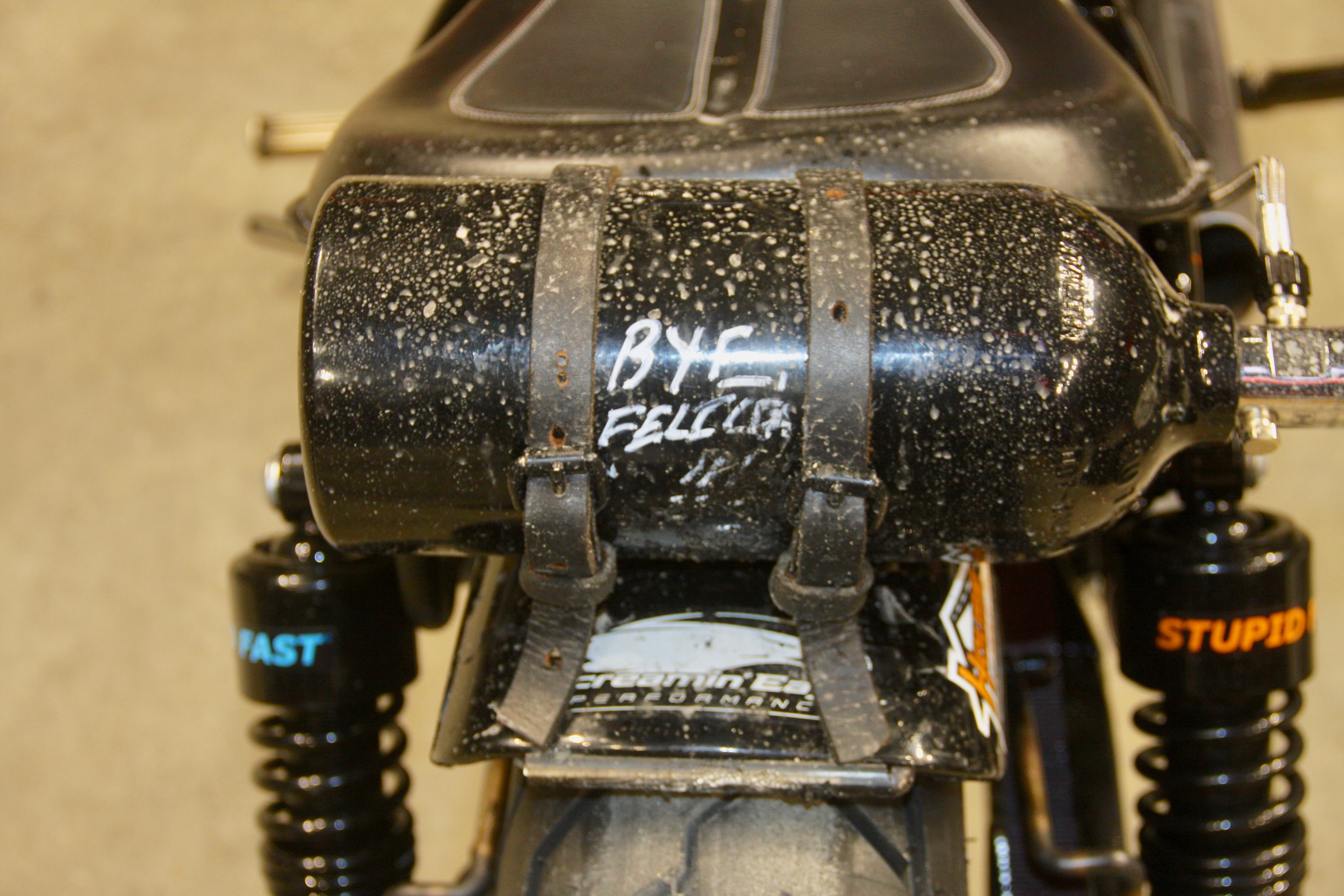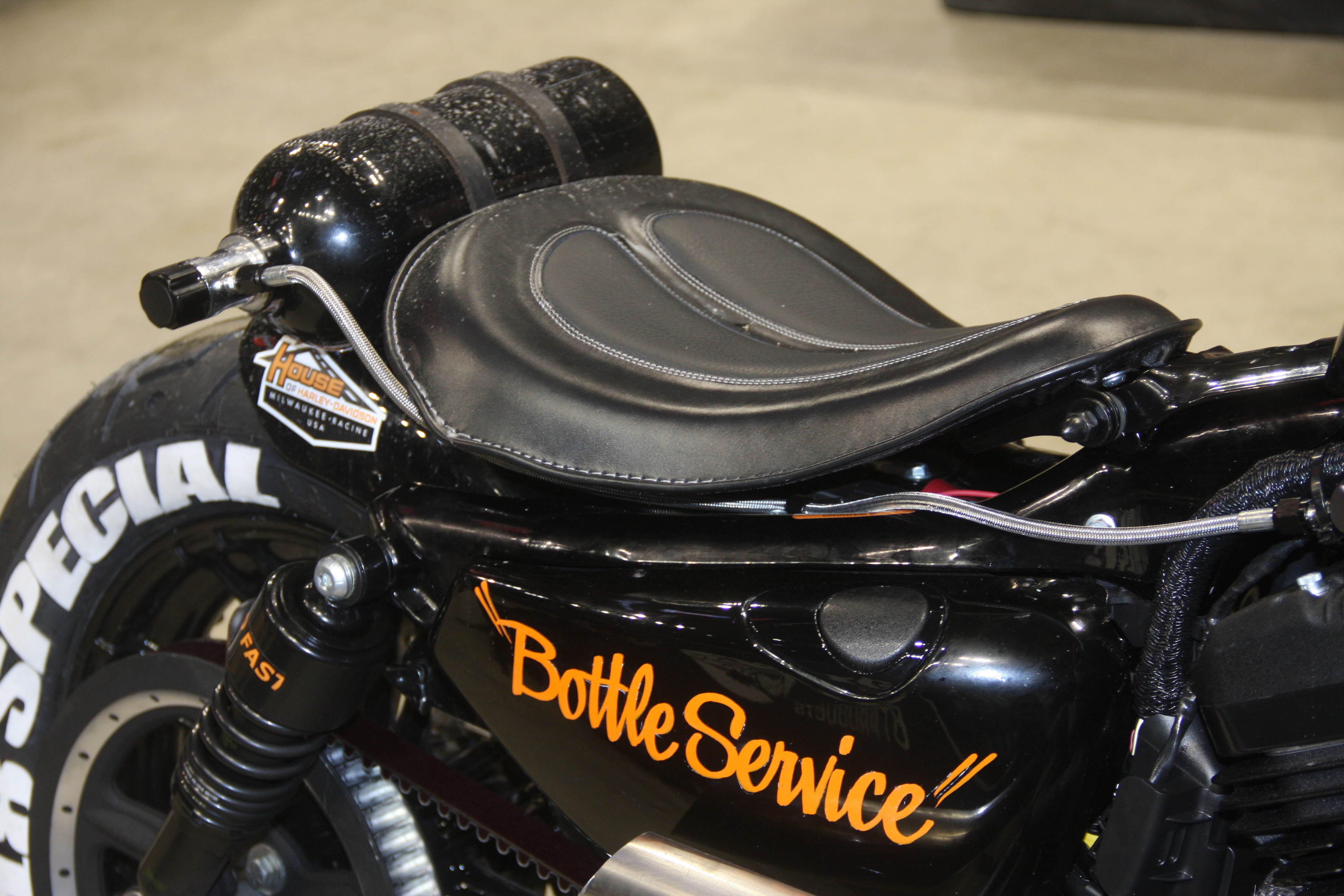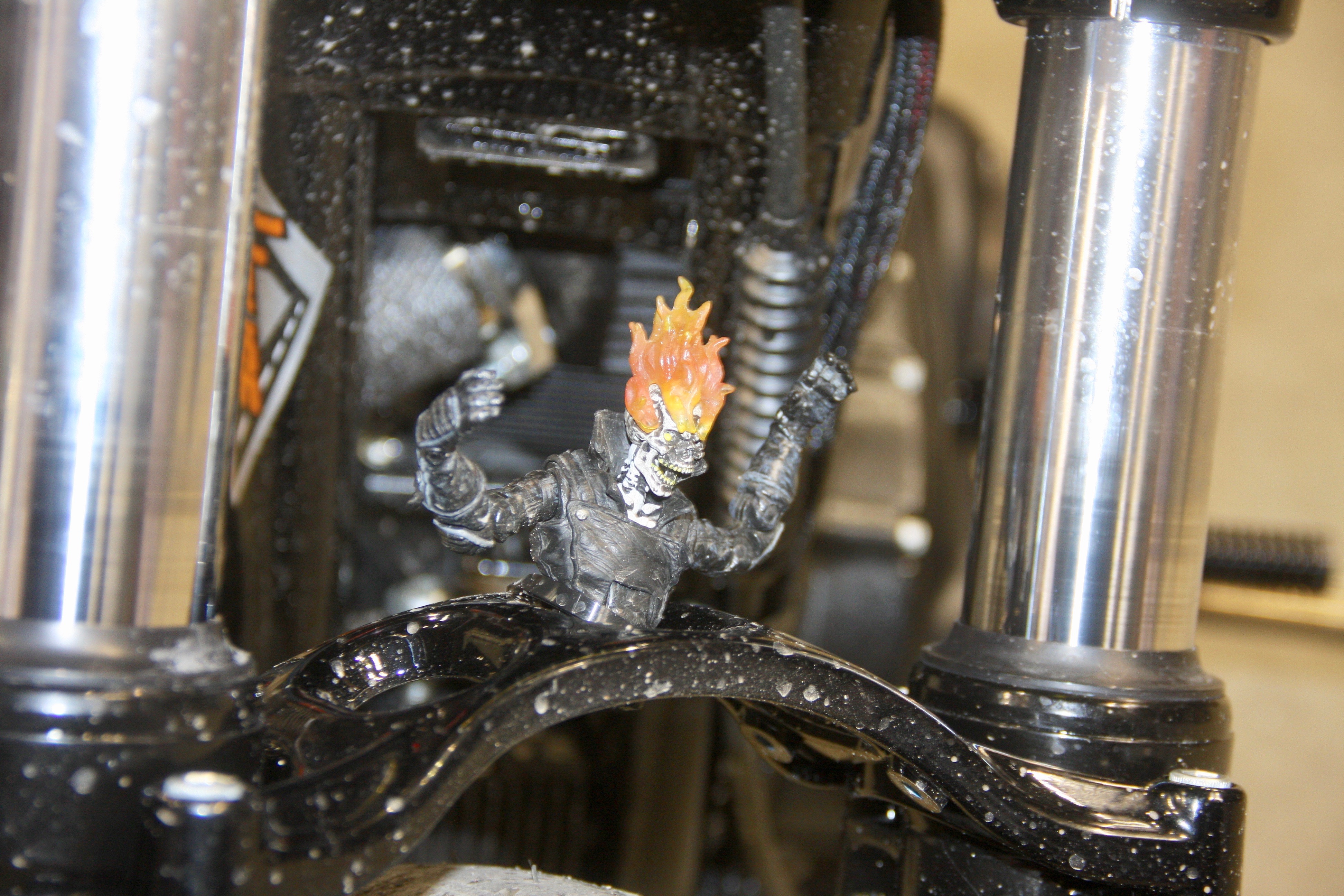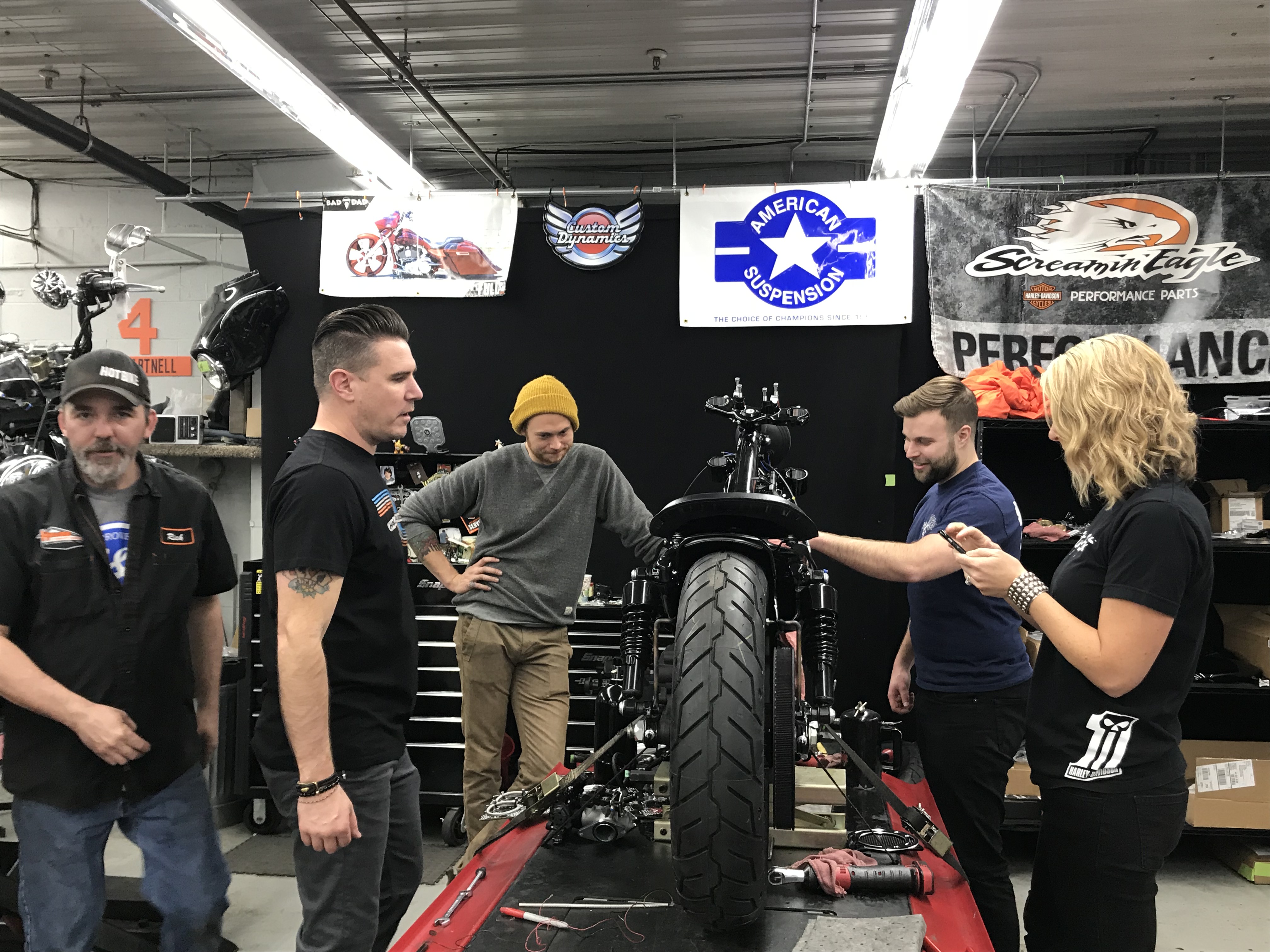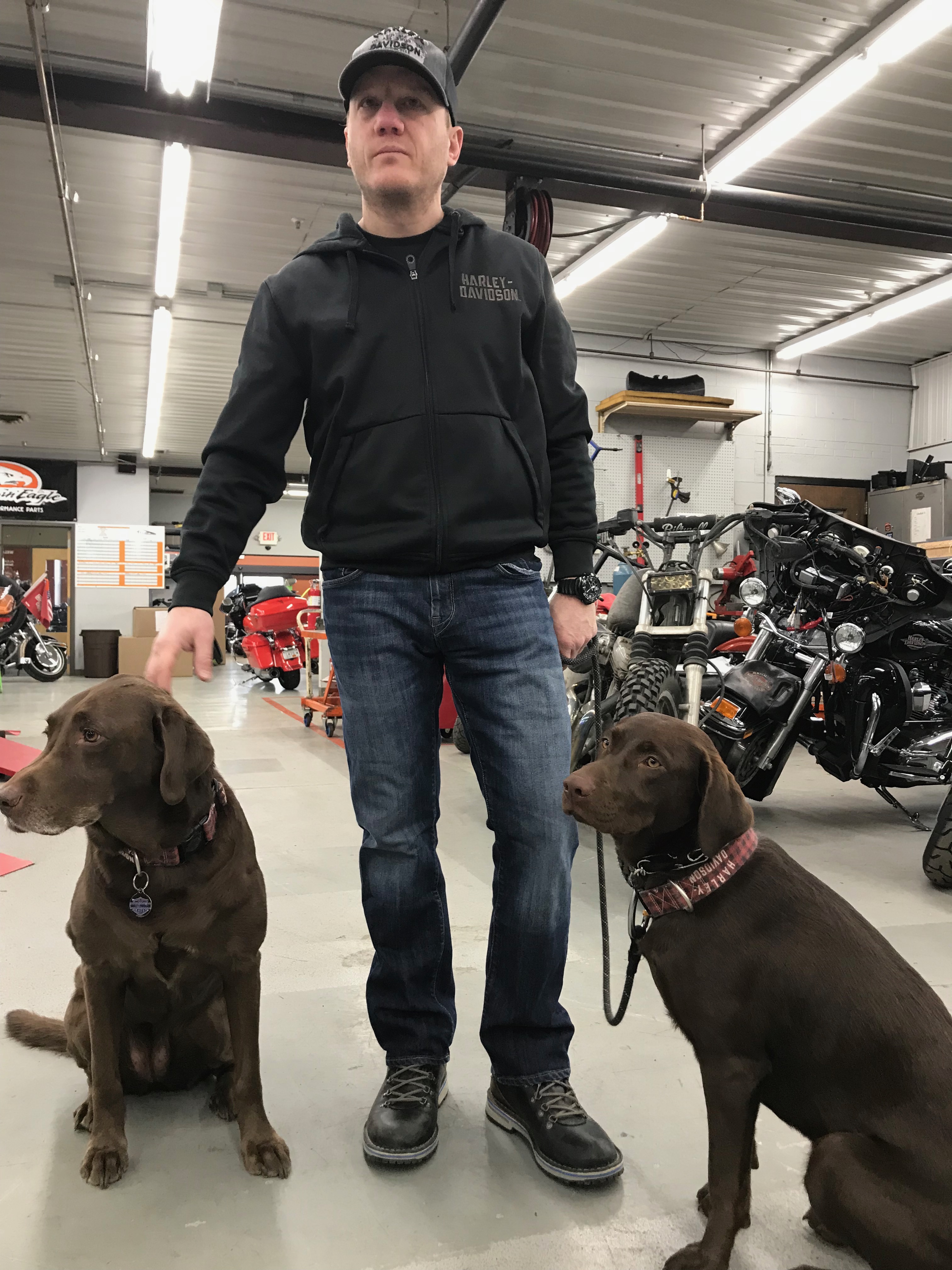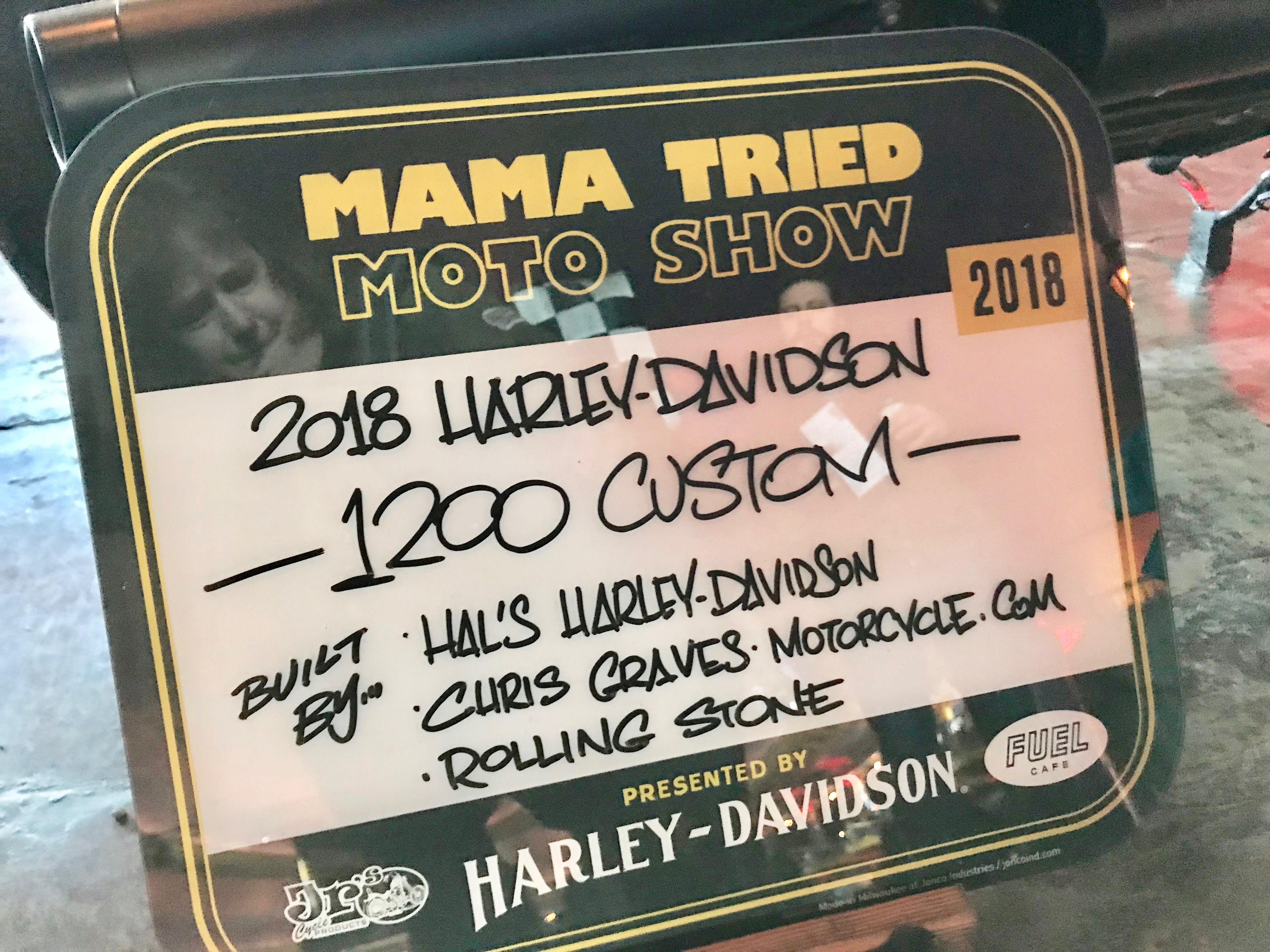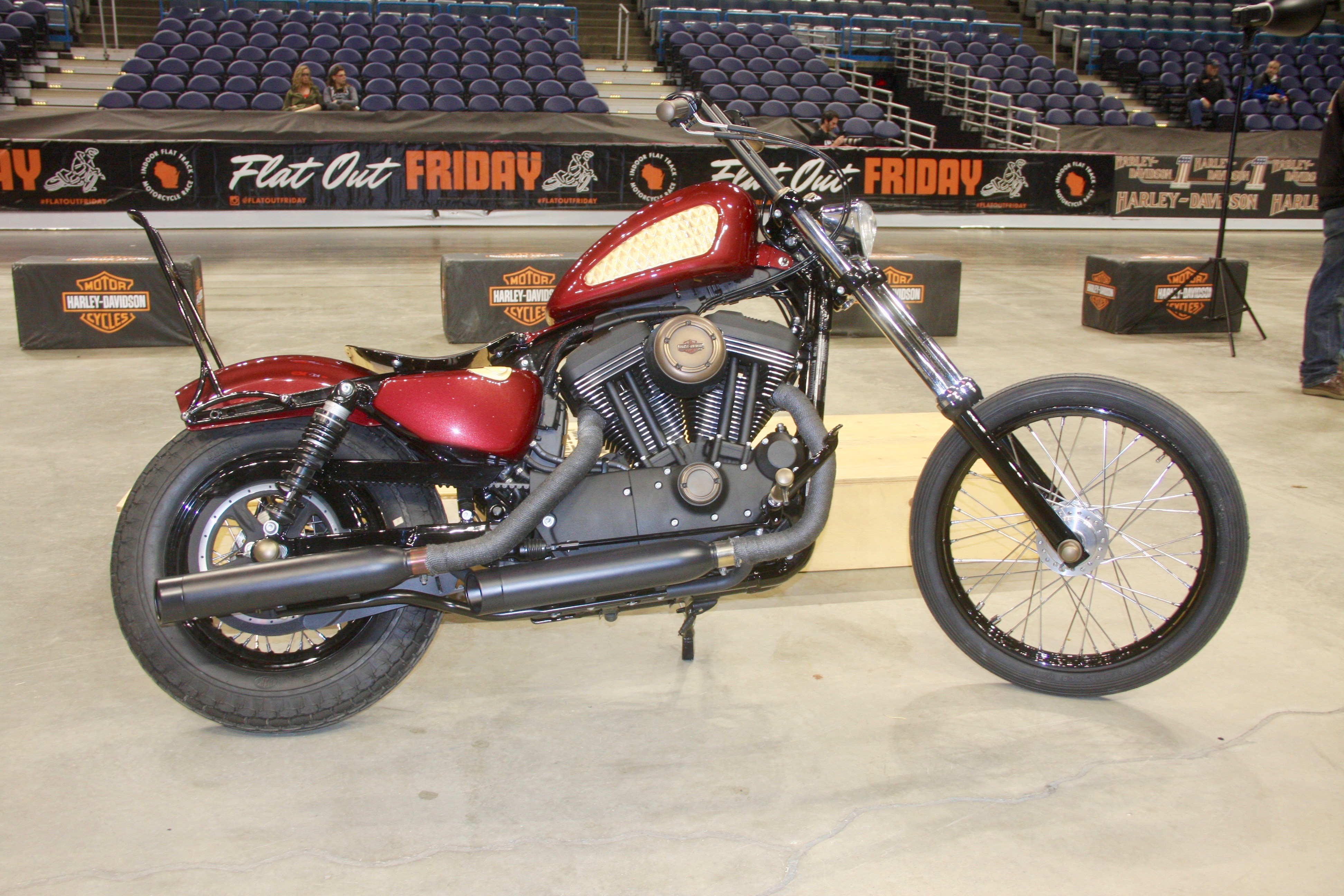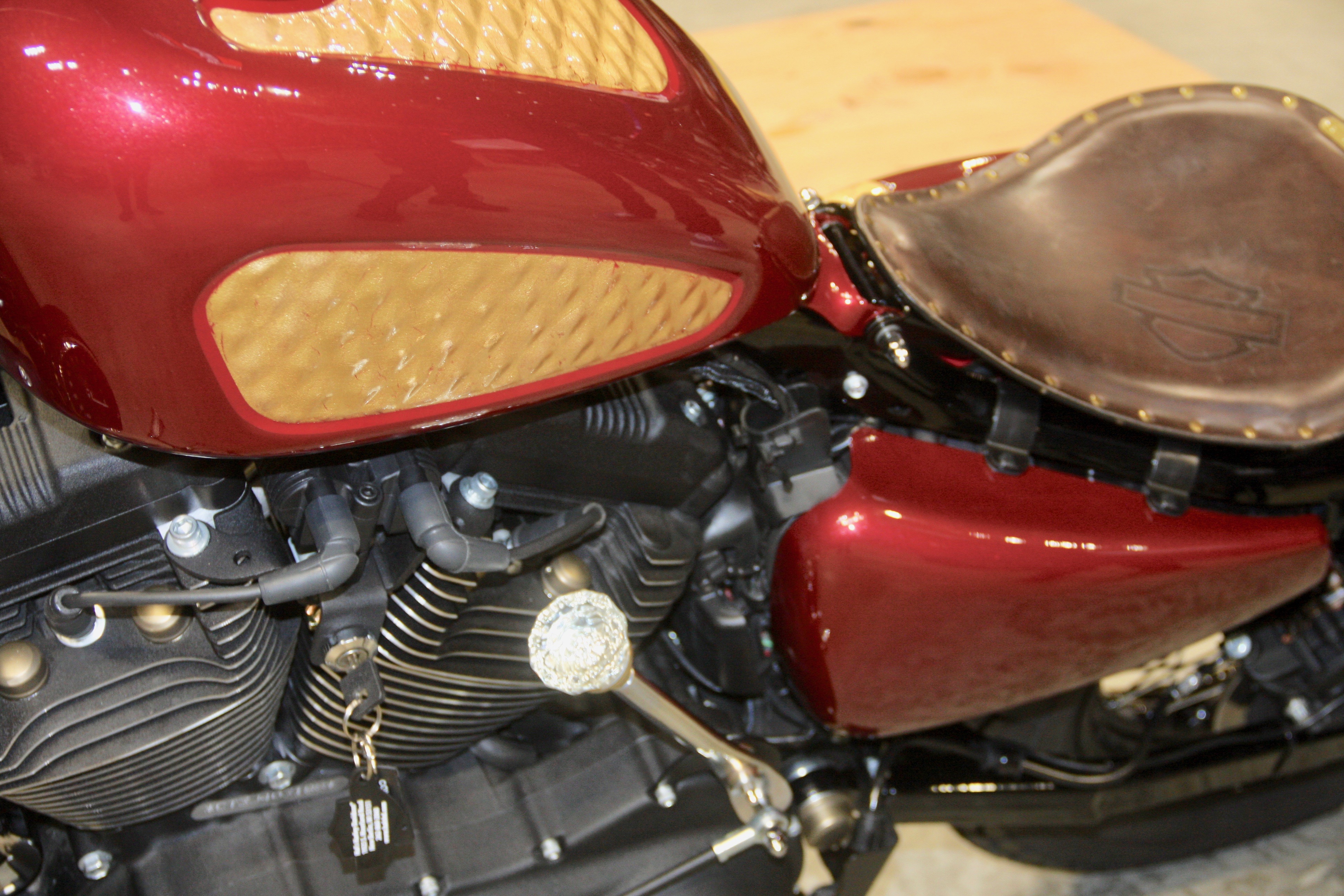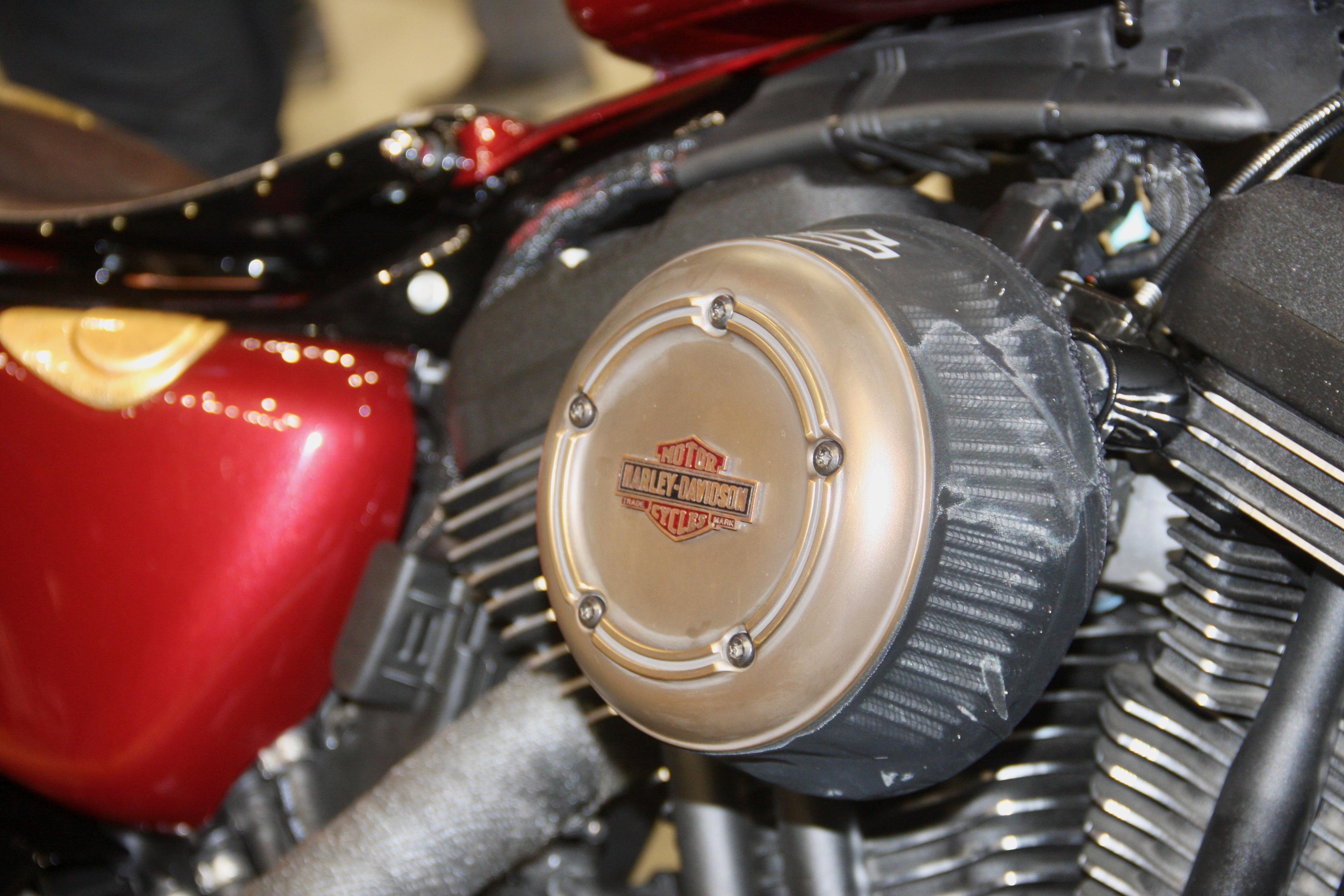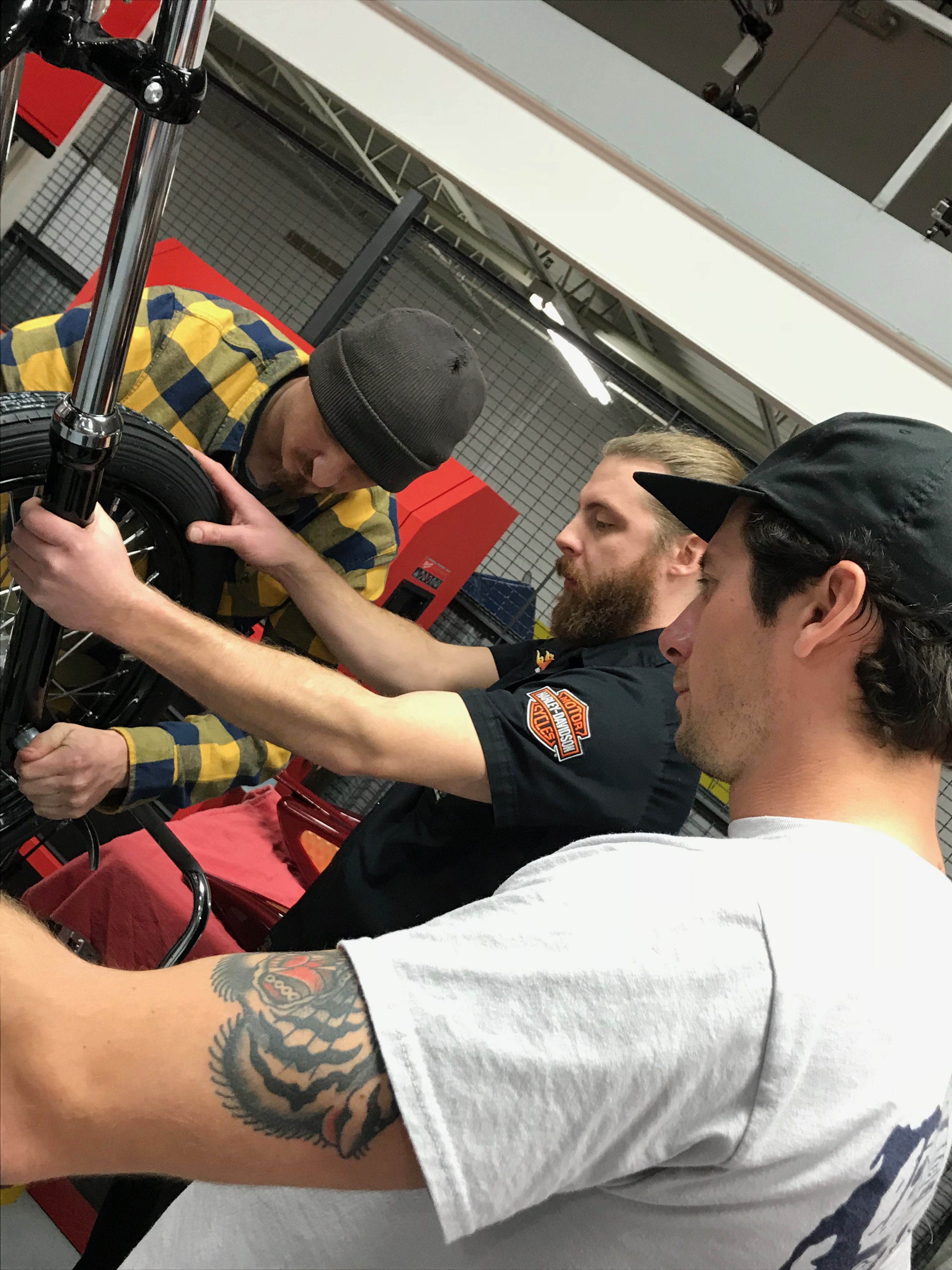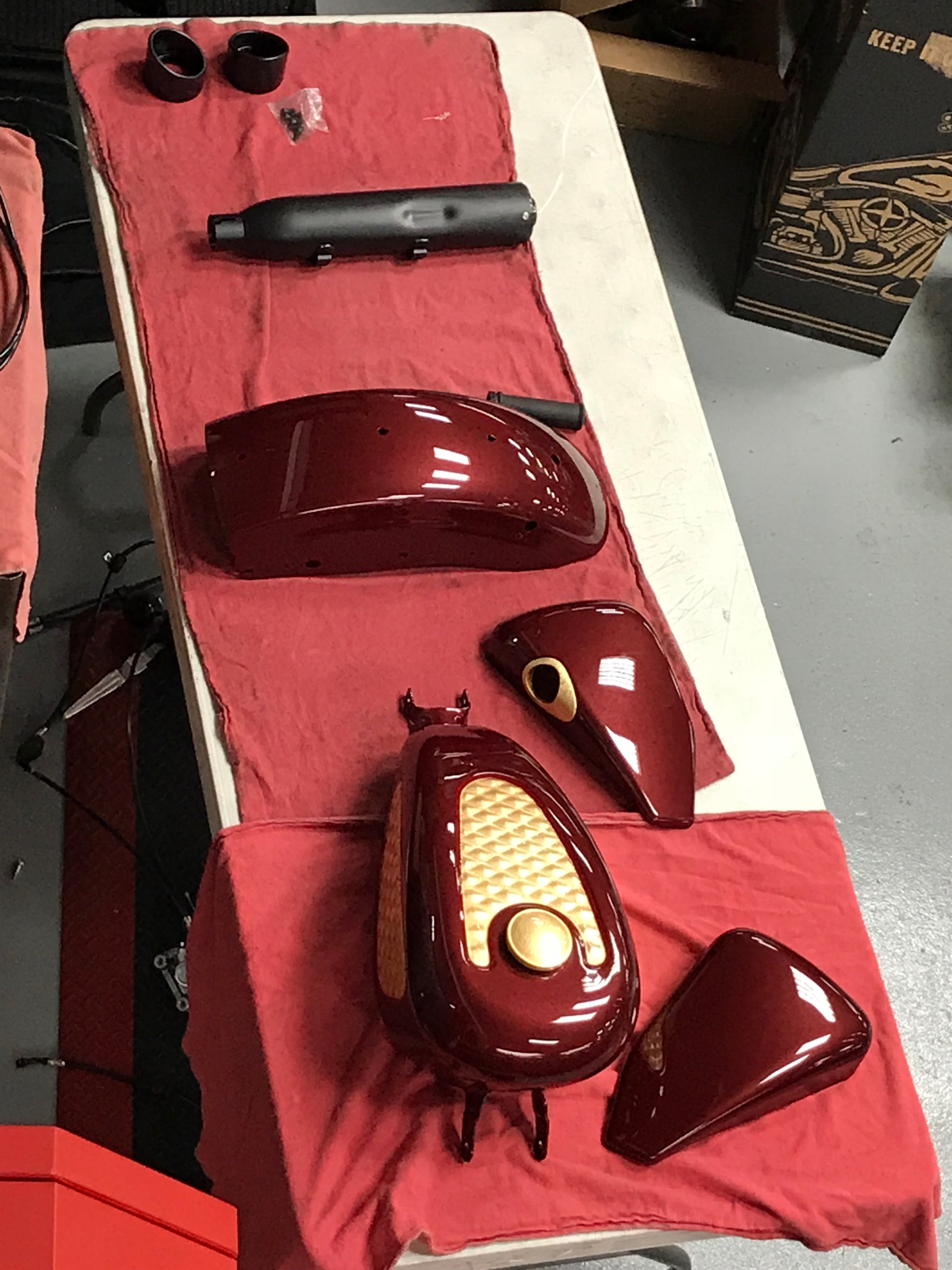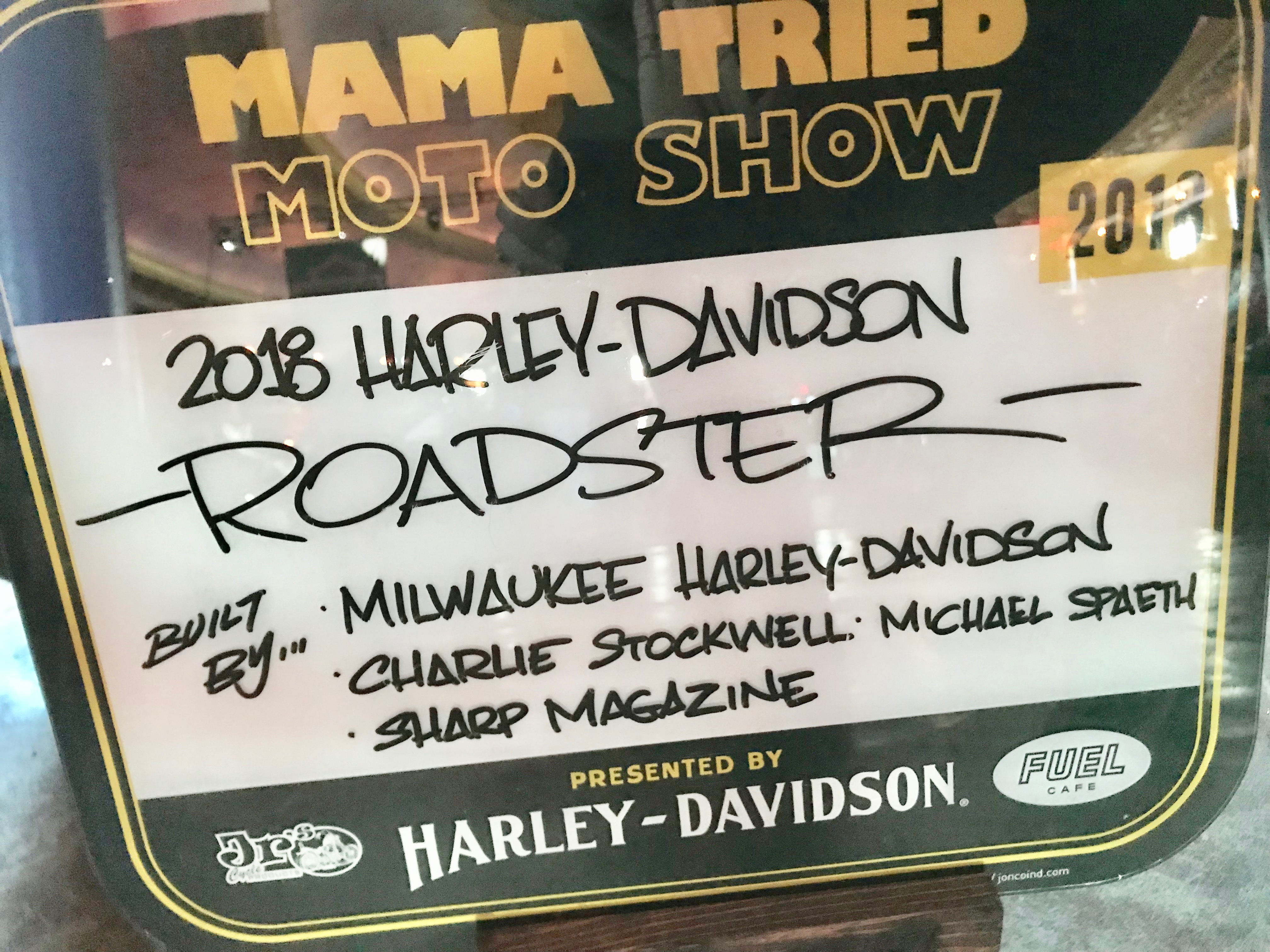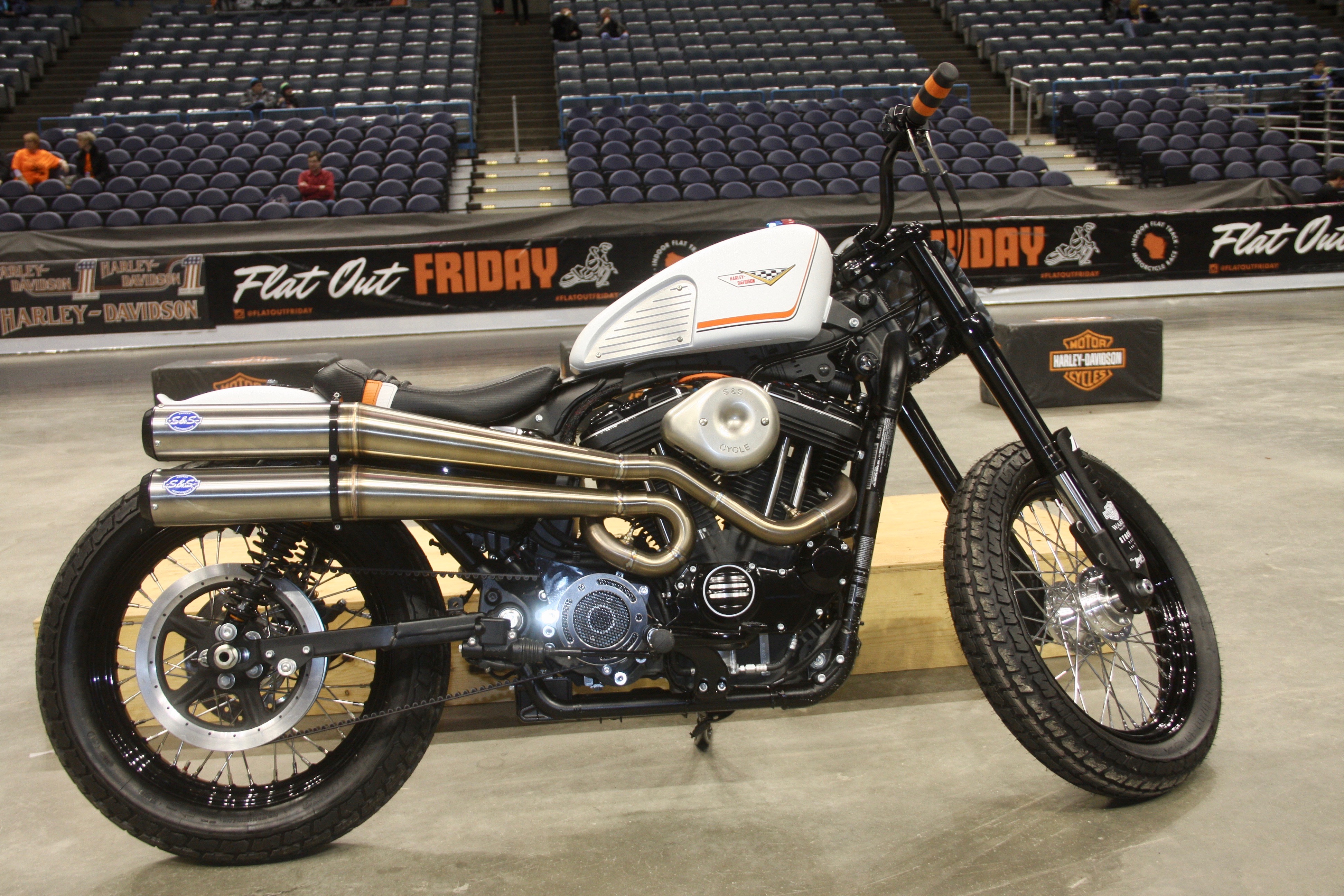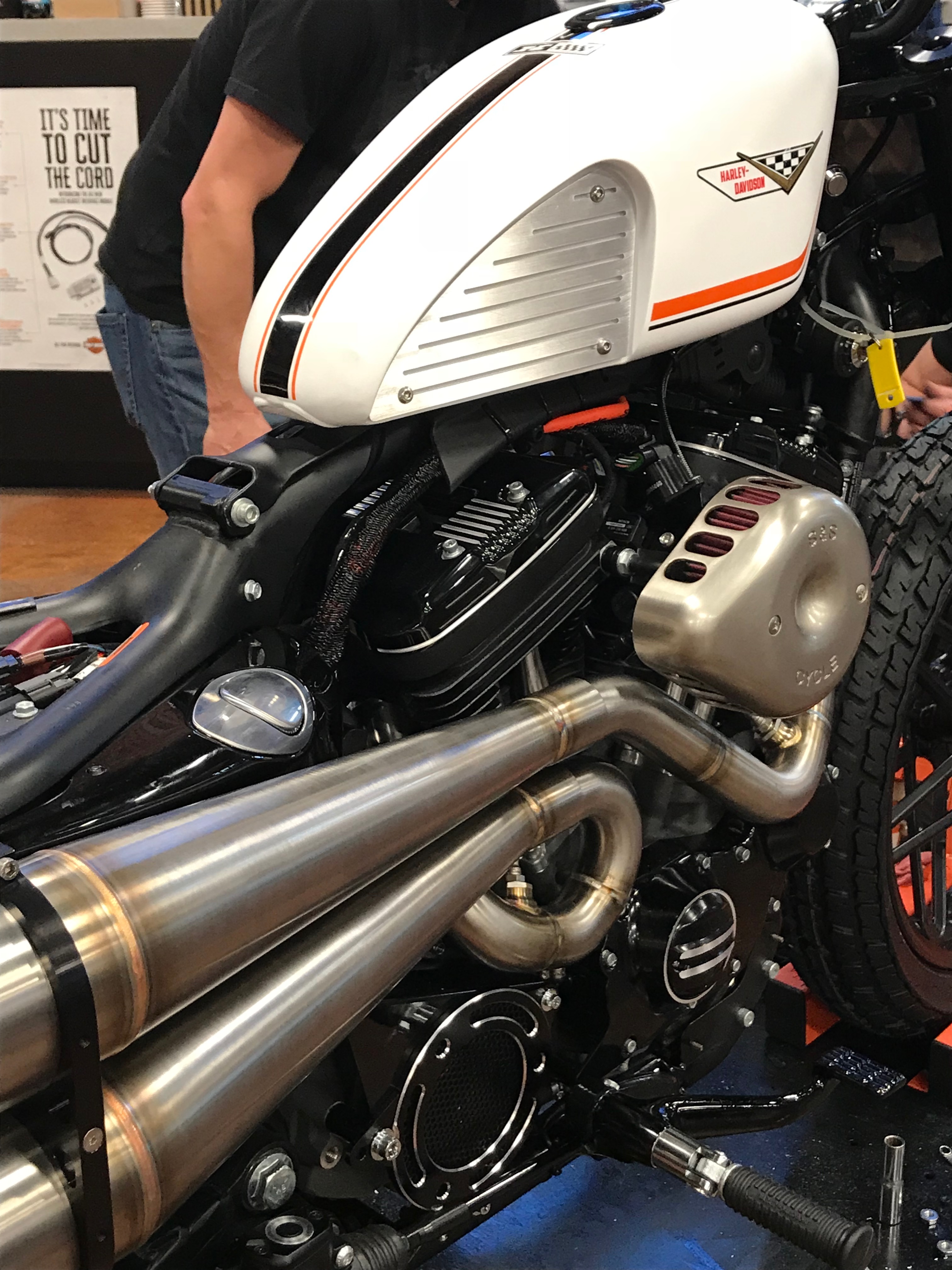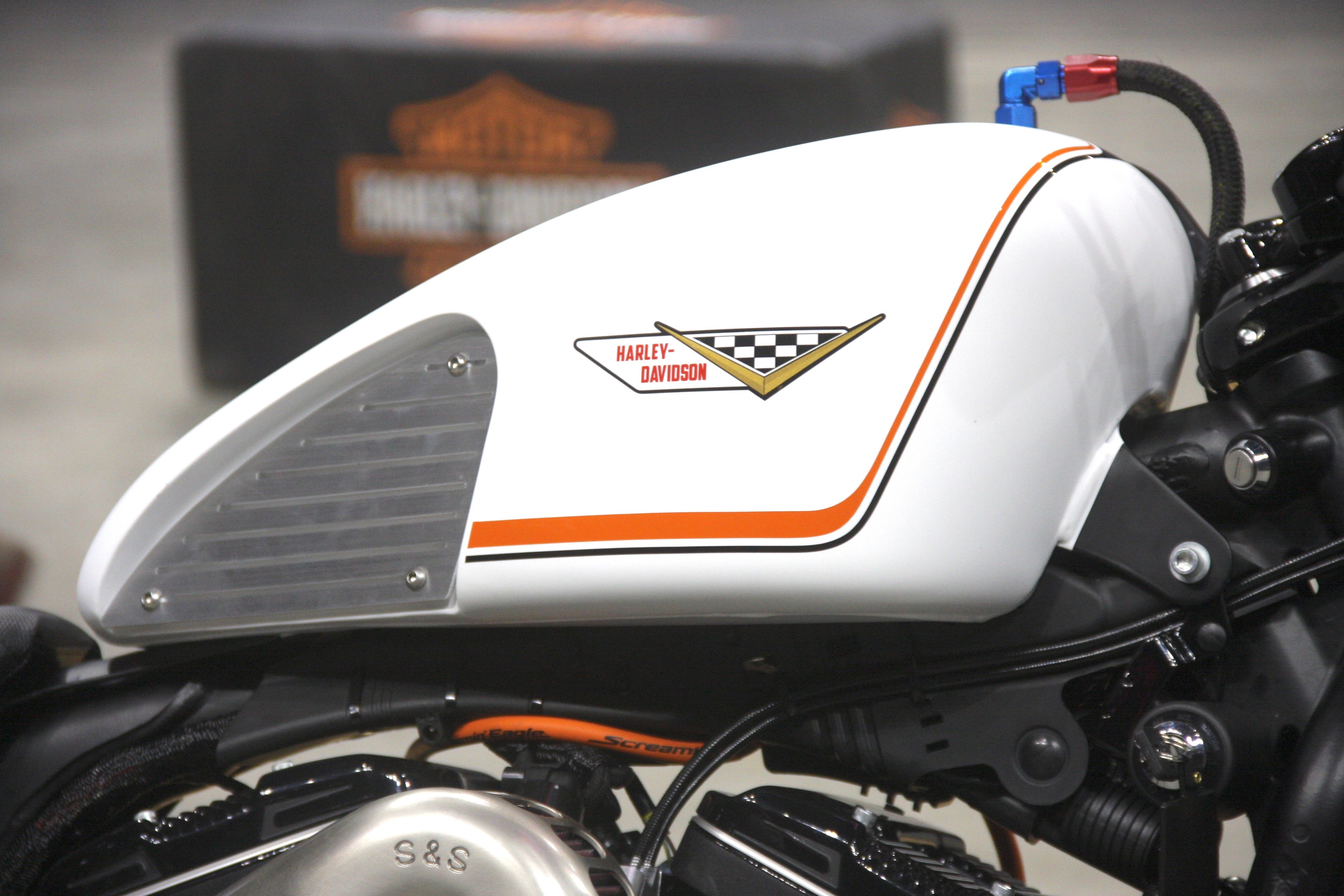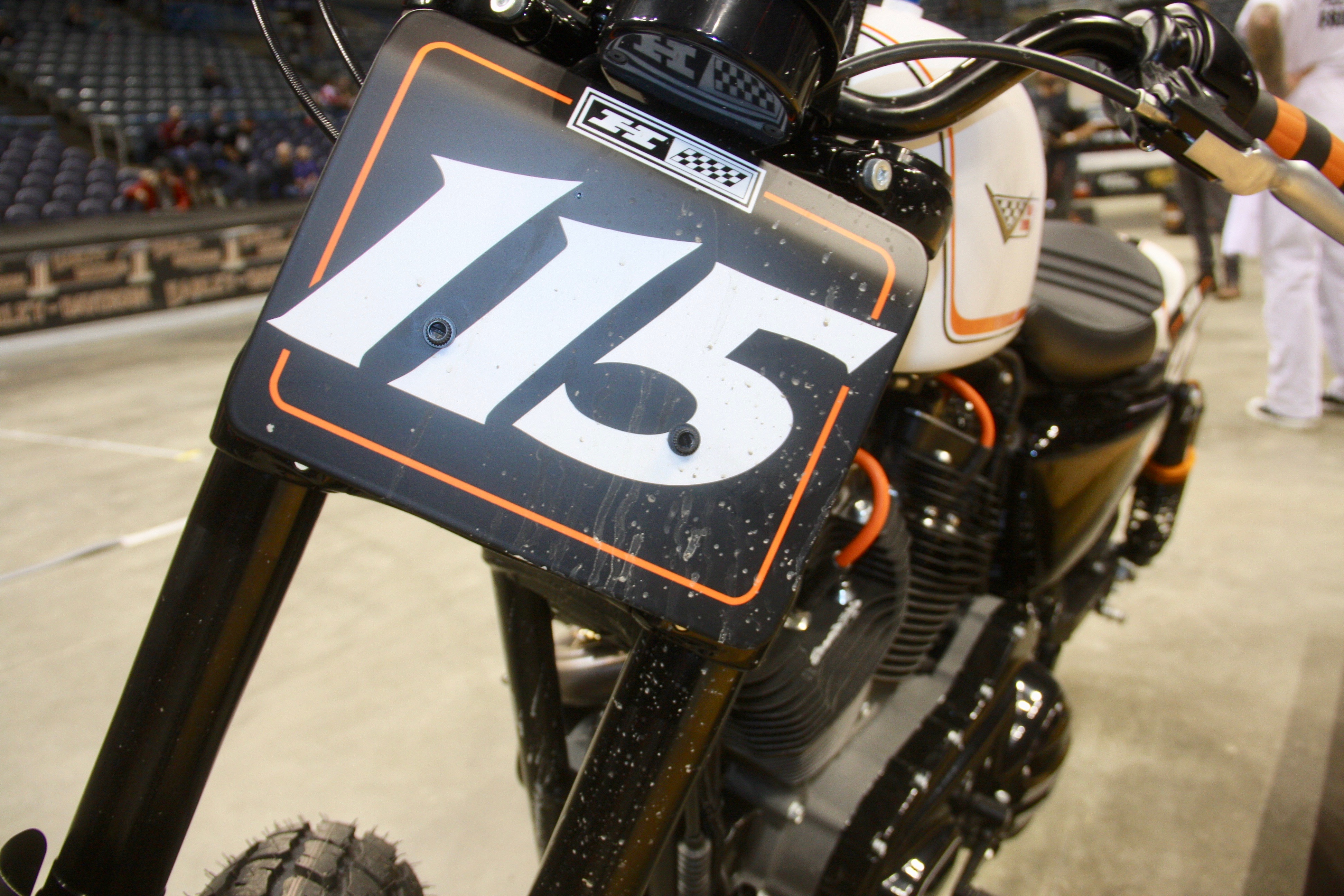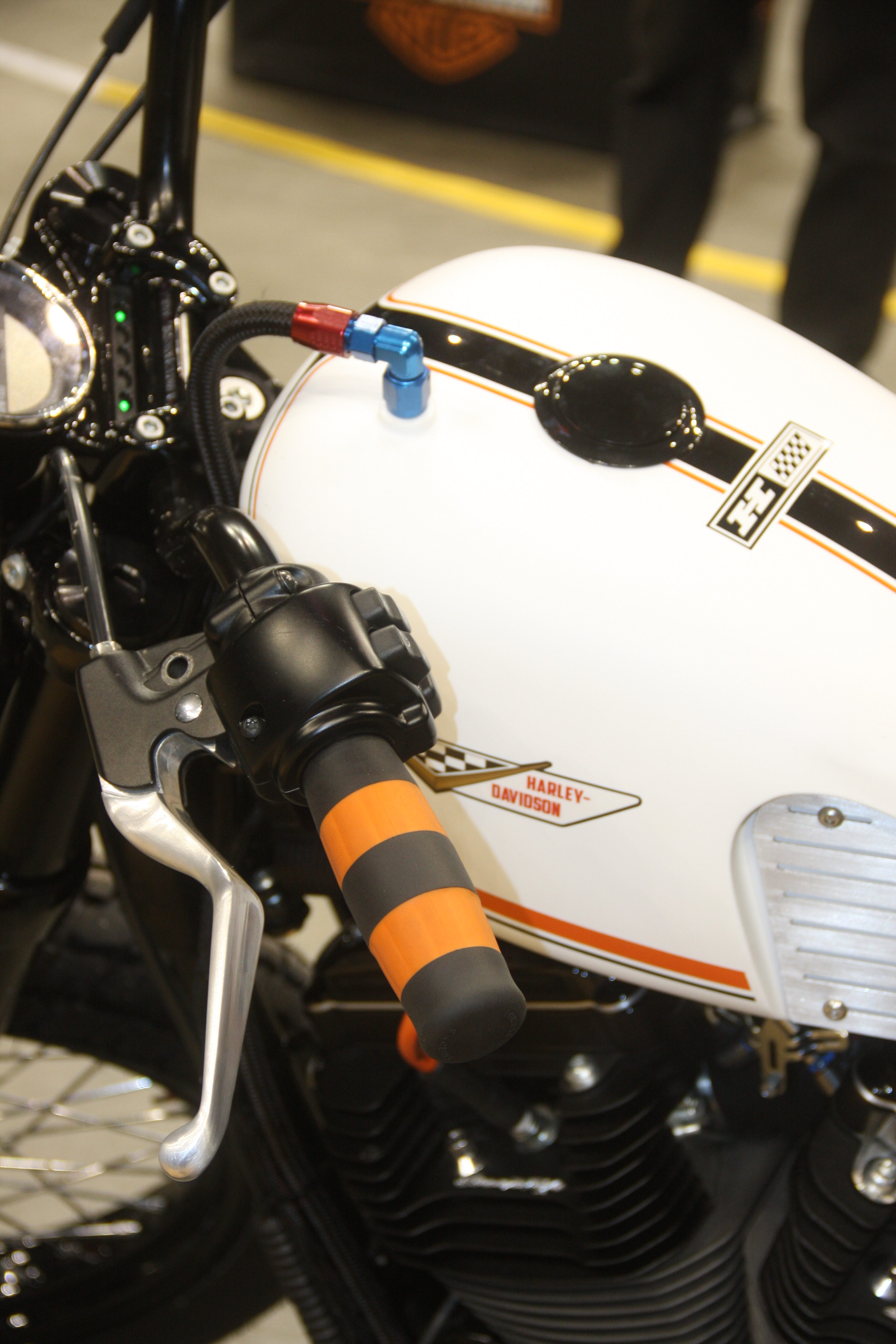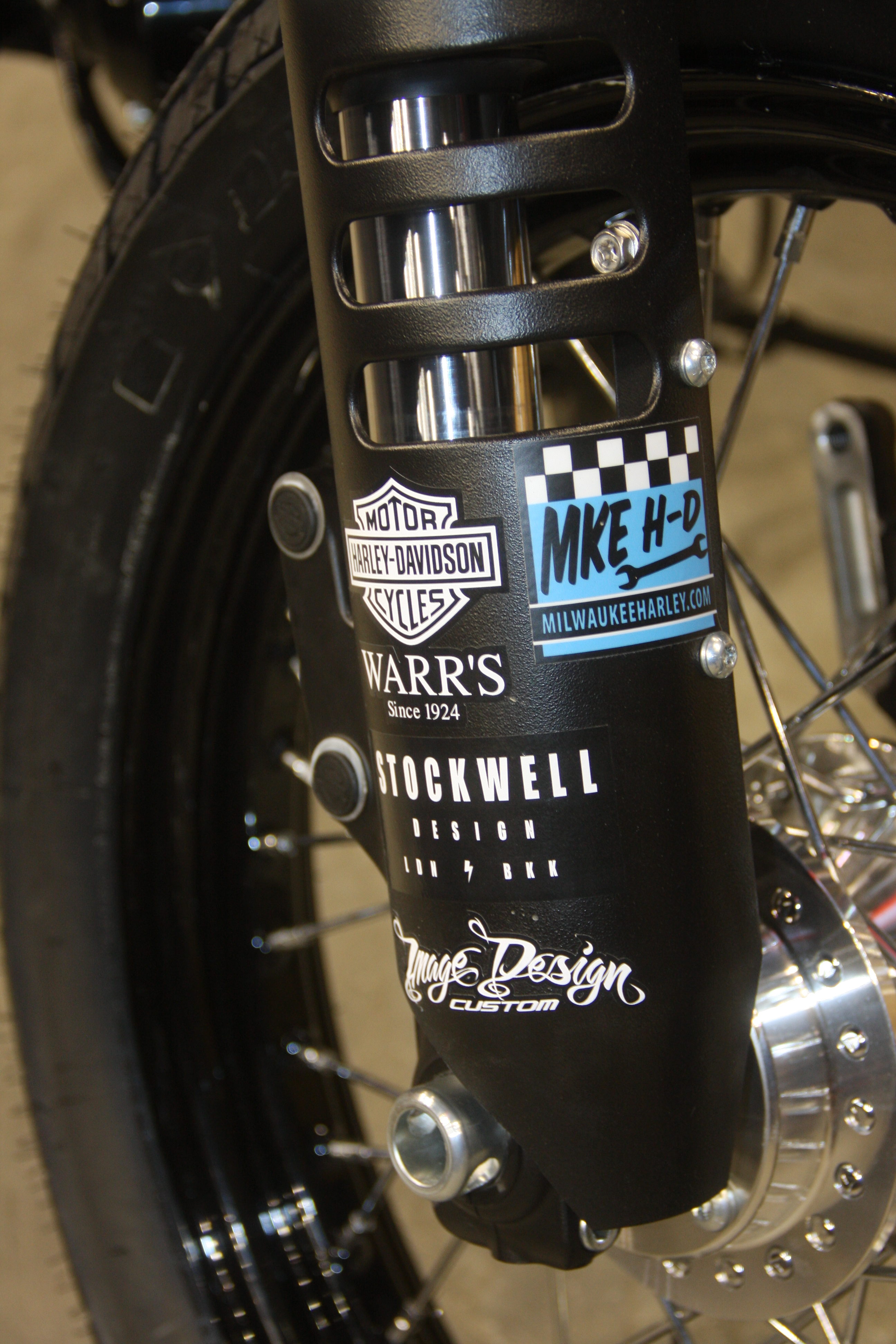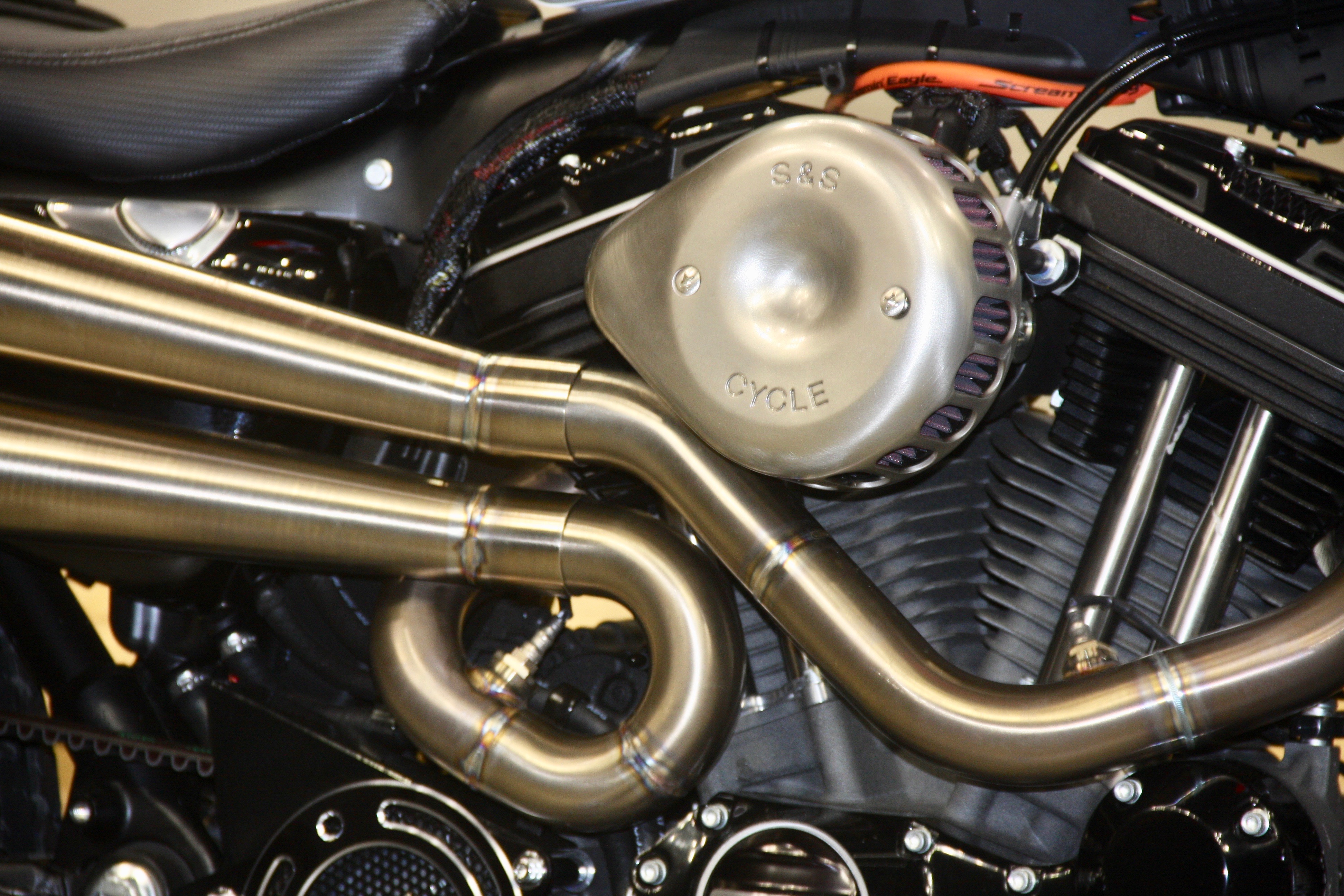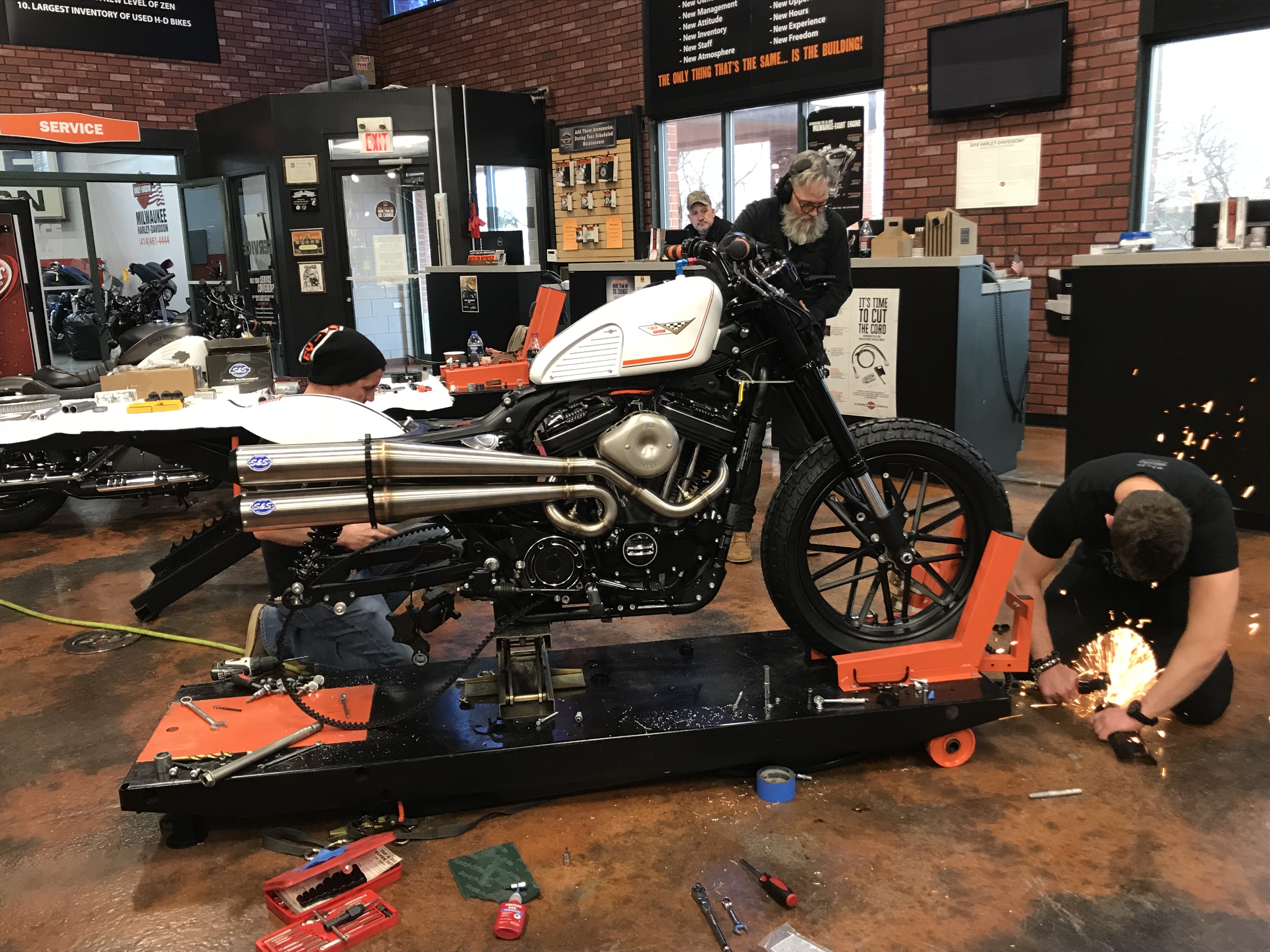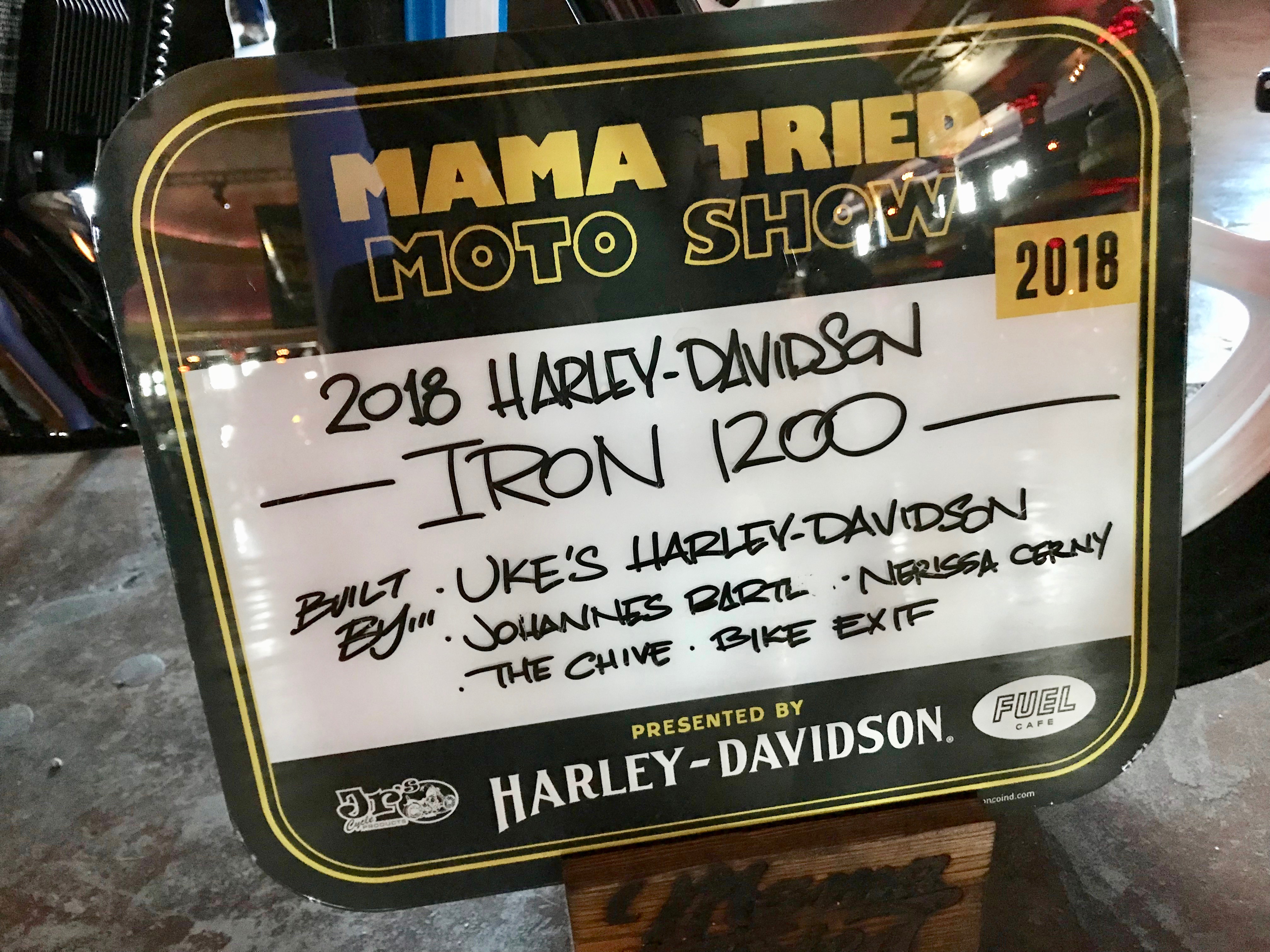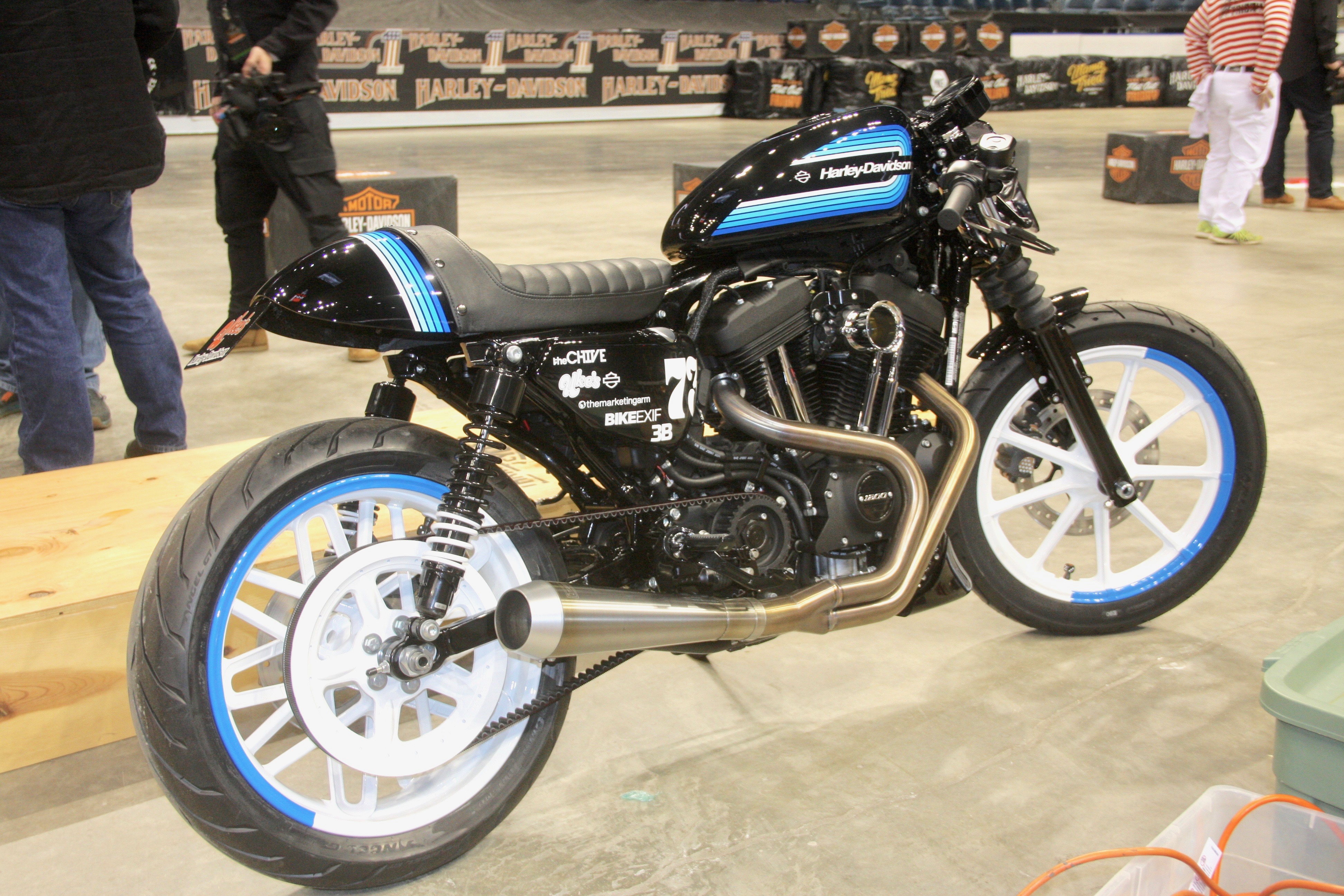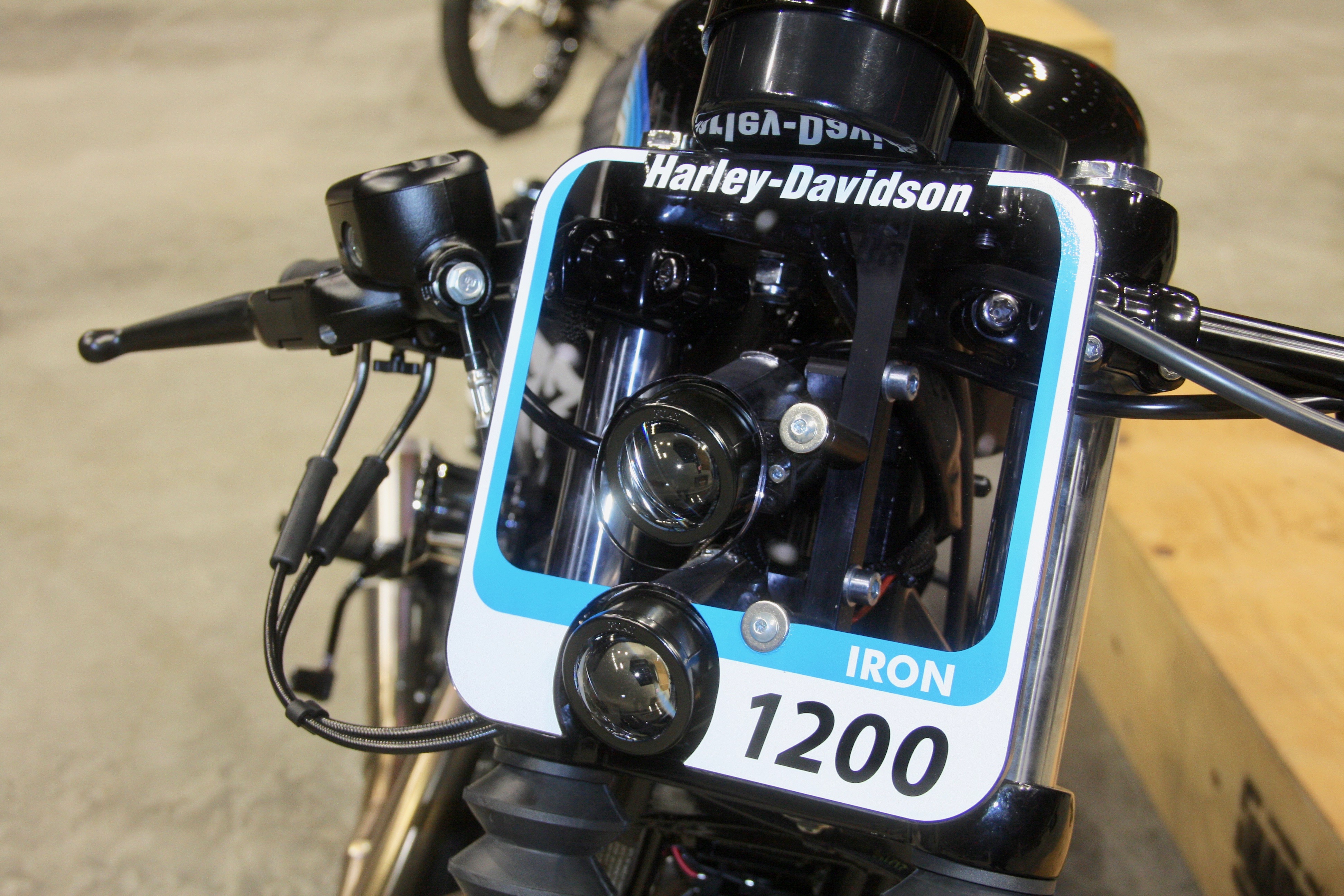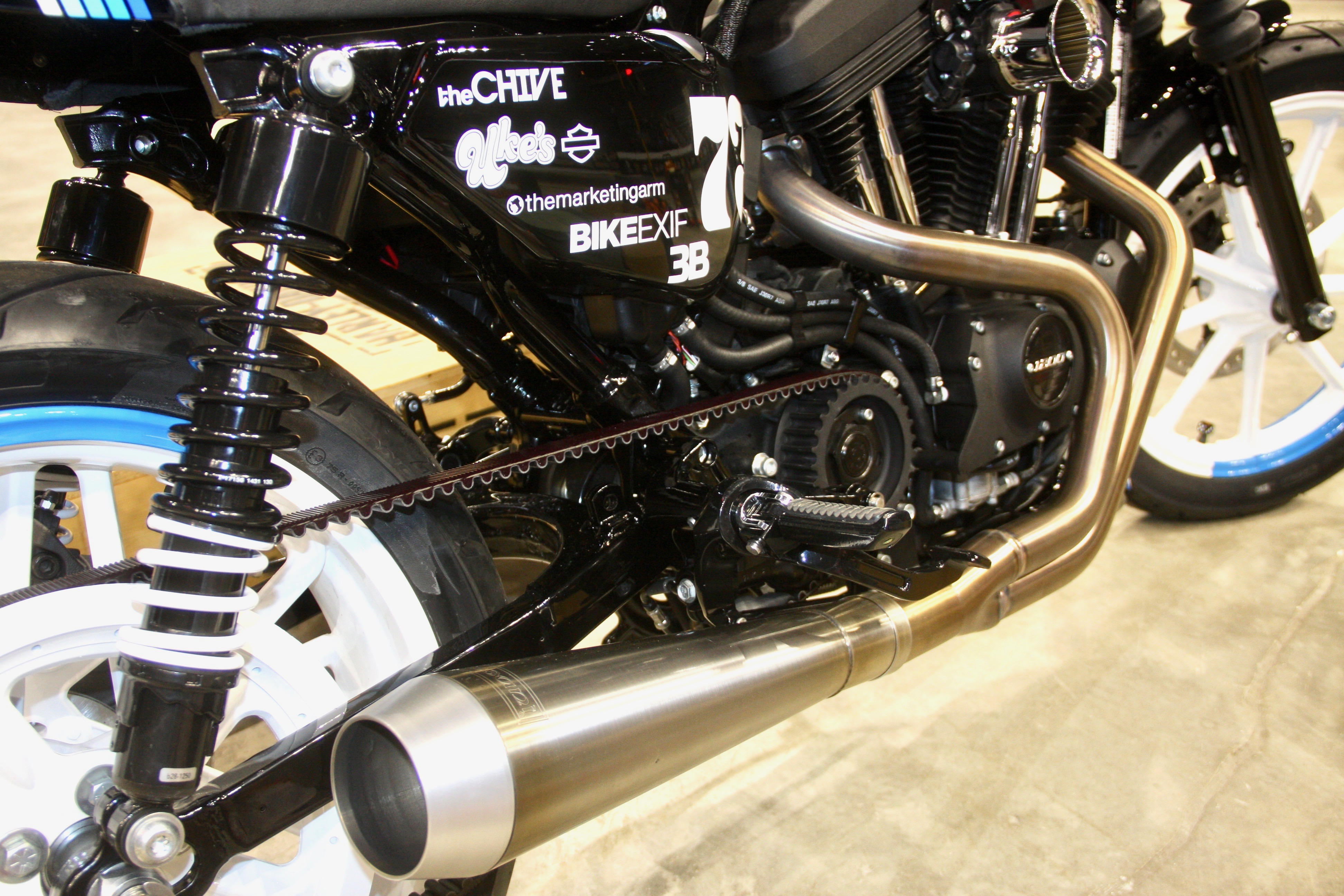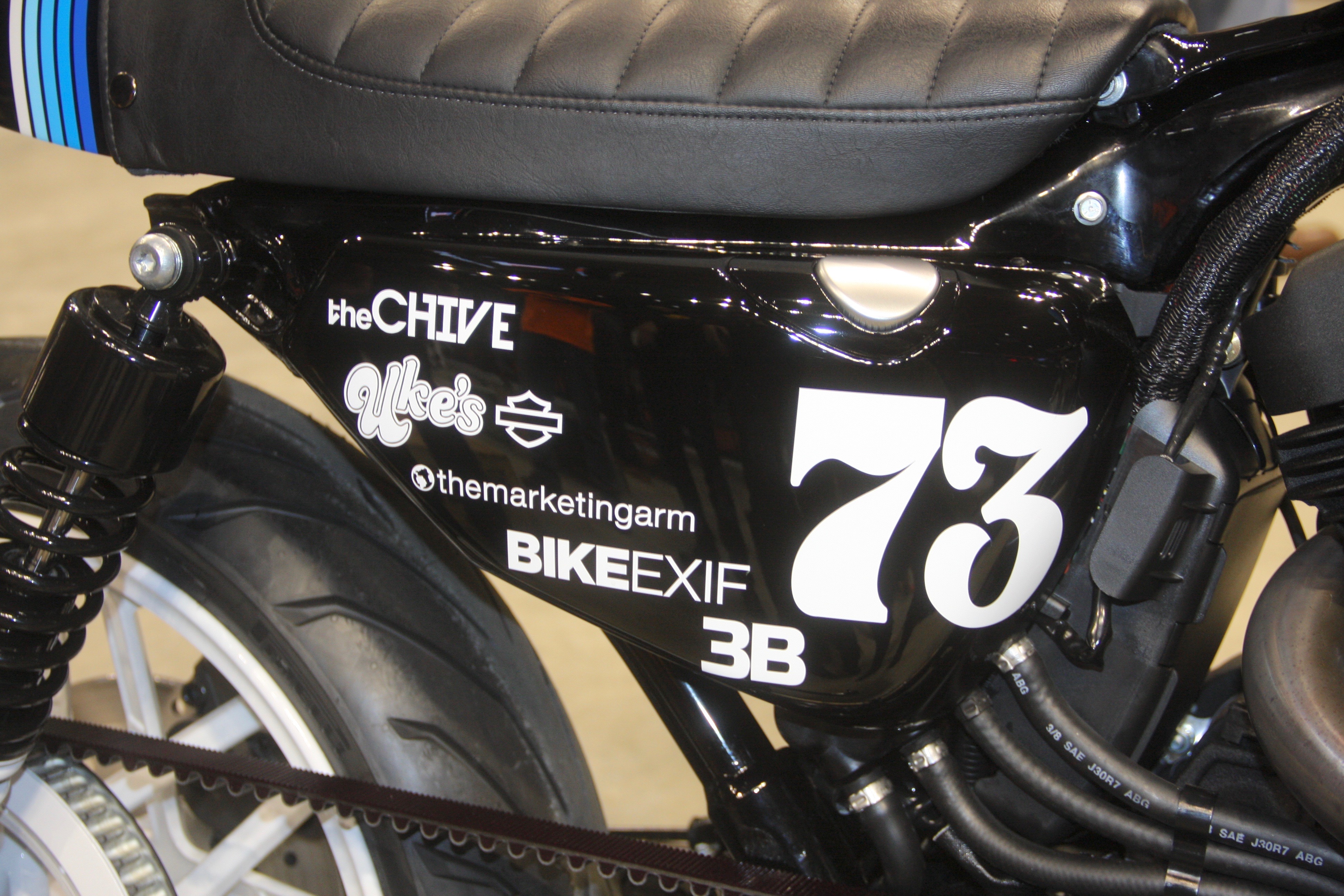 Finished builds rolled in to Flat Out Friday to be unveiled. One even took to the track to compete!