The Motor Company Rumbles Into The Sturgis Motorcycle Museum & Hall Of Fame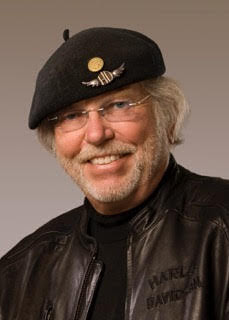 Sturgis, South Dakota, July 6, 2017
– For many, "Harley-Davidson" isn't a name or a brand, it is a way of life. So it is with great honor that the Sturgis Motorcycle Museum announces The Harley-Davidson® Motor Company as an official sponsor of the Hall Of Fame Class of 2017. In addition to supporting the induction ceremony on
August 9th
, Harley-Davidson has also commissioned a series of videos recognizing the Class of 2017 and Lifetime Achievement Award winner, Willie G. Davidson.
"Harley-Davidson logos symbolize more than just quality and heritage," says Myrick Robbins, Executive Director for the Museum. "They stand for something important enough that people tattoo it on their skin. While it is difficult to express in words, the impact is felt in the soul."
The brand also has a direct connection with not only Willie G. Davidson (son of former Harley-Davidson president, William H. Davidson, and the grandson of one of the original founders, William A. Davidson), but with most of the Class of 2017, particularly Jim Thiessen and Terry Vance. JIMS® products help H-D mechanics and riders set records and Terry Vance smashes records with the world champion Harley-Davidson® Screamin' Eagle®/Vance & Hines drag racing team.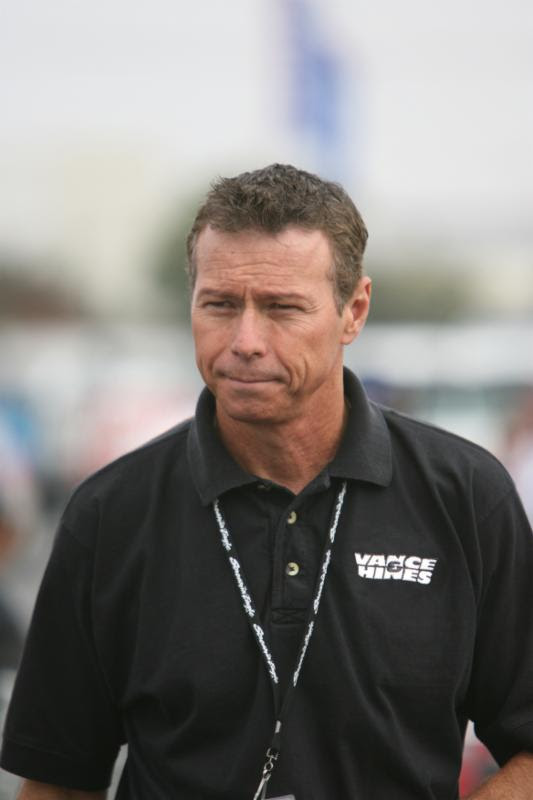 "Riders, record breakers, racers and certified Harley-Davidson mechanics around the world trust and use JIMS products on a daily basis," adds Robbins. "The company has focused specifically on Harley since the 1970s."
In addition to fielding the defending Vance & Hines NHRA Pro Stock championship team, Terry Vance also helps Harley-Davidson in other ways. "Although he claims to be retired, Terry took over operational duties for Harley-Davidson's Factory 2017 American Flat Track Series team, a full-time job in itself."
To ensure credit goes where credit is due, Todd Huffman and Pipeline Digital Media have once again been retained to produce the video component of the program. Producer of the acclaimed Epic Ride and The Motocross Files TV series, countless commercials and PENTON The John Penton Story and The Carlsbad USGP: 1980 feature films, Huffman has a unique affinity for the history of the motorcycle industry.
"Having Sturgis Hall of Famer Dave Despain narrating the bio is like watching an episode of MotoWorld… only better," says Robbins. "We sincerely appreciate Harley-Davidson's generous support of the video bios and for access to the phenomenal archival materials on Willie G."
Class of 2017 Inductees
Colleen Barnett & Mike Taylor – Colleen Barnett-Taylor started her motorsports career at Barnett Clutches & Cables while still in her childhood working for her parents (and original 1948 founders), Charlie and Afton Barnett. Since the beginning Colleen has been a driving force and integral part of the company. Mike Taylor, already a long-time motorcycle rider/enthusiast, joined the firm in 1968 which cemented a great partnership after he and Colleen were married. Together they have operated Barnett since 1975 and owned the company since 1993.
Cory Ness – Don't think for a second that Cory Ness rode his famous father's coattails into the Sturgis Hall Of Fame. At only 10 years old, he disassembled his bicycle, painted it, chromed its parts and entered it in the Oakland Roadster Show. The first motorcycle he turned his talents to was a wrecked CB350. After building it back up, Cory sold it before even getting a chance to ride it. He was 14! Today Cory is the chief designer behind Arlen Ness Enterprises where he runs the day-to-day business. In between designing new parts and accessories, he still finds time to wrench on custom bikes periodically.
Mark Shadley – Since the early 1970s Mark Shadley and Shadley Bros. Motorcycles have been shaping the perception of what a custom motorcycle is. The quality, detail and innovation of his custom built bikes have made him well recognized by both the motorcycle industry and his peers. His enthusiasm and involvement in the custom motorcycle industry has been a lifelong passion.
Jim Thiessen – For 50 years, machinist and go-fast guy Jim Thiessen has generated trust with riders, record breakers, racers and certified Harley mechanics around the world whom use JIMS® products on a daily basis. Today JIMS® is one of the industry's leading producers of performance parts, accessories, tools, transmissions and high-performance engines – all aimed at enhancing the Harley rider's experience.
Terry Vance – #35 on the NHRA's 50 greatest drag racers of all-time, 14-time national champ Terry Vance never lets off the gas! Terry and his tuner Byron Hines shared a passion for the quarter mile from the early days, but they also shared a vision of creating a company that would be a pillar of the motorcycle aftermarket, and they used their unrivaled achievements in racing to build a brand that would unmistakably stand for quality and performance. Terry Vance is an American former professional motorcycle drag racer, racing team owner and manufacturer of high performance parts for motorcycles.
Rod Woodruff – Since 1981, the Sturgis Buffalo Chip Campground has treated millions of motorcyclists to rock concerts, camping, entertainment and more. Rod Woodruff is the man who brought Rock & Roll to the Black Hills and now hosts a 10-day Concert Series each August during the annual Sturgis Motorcycle Rally. The Buffalo Chip provides a music festival, various other forms of entertainment, and full service tent, RV and cabin camping on almost 600 acres in rural Meade County. Woodruff is the J.C. "Pappy" Hoel Outstanding Achievement Award winner for 2017, a special designation reserved for individuals who have played a special role in the founding, maintaining and/or promoting of the Sturgis Motorcycle Museum & Hall of Fame.
The 77th Sturgis Rally is set for
August 4-13, 2017
and the Sturgis Motorcycle Museum Hall Of Fame Induction Ceremony presented by Strider will be held
August 9th
at the Lodge at Deadwood in Deadwood, South Dakota. Breakfast tickets are available for a $40 donation, tables of eight for $400. Tickets are available by calling the Museum at 605.347.2001 or they can be purchased online
http://www.sturgismuseum.com/shop/hall-fame-breakfast
About The Museum: The Sturgis Motorcycle Museum & Hall of Fame's mission is to collect, preserve and interpret the history of motorcycling; honor those who have made a positive and significant impact on the sport and lifestyle; and pay tribute to the heritage of the Sturgis Rally. Our vision is to continue as a world-class museum offering comprehensive and educational exhibits and showcasing rare and unusual motorcycles significant to our history and our sport. The Sturgis Motorcycle Museum & Hall of Fame stands out because of the fact that we not only document the history of the machines, we document the history of the people who have shaped and changed the sport and lifestyle. This will be a resource and inspiration for future generations. Honor the Rider… Build the Legacy!