For immediate release: Hamsters USA, the international motorcycle group with big hearts, are at did it again! These great guys came together throughout the year to raise funds for LifeScape Children's Care of Rapid City culminating in almost $207,000 raised to support children with disabilities in Western SD!


Hamsters USA has raised and donated funds at their annual meeting for the last twelve years, wanting to give back to the greater Black Hills community, which many Hamsters consider their second home. This year's event brings their cumulative total for 12 years to over $2.7 million in total dollars raised for LifeScape Children's Care in Rapid City. Their gifts help provide services to children in their Black Hills area homes and communities, delivered by LifeScape Children's Care personnel who drive over 10,000 miles a month to provide services.
Mary Helen Hlucny, a five-year-old from Whitewood, SD, and her family, spoke at this year's event. Mary Helen, a young lady whose smile lights up a room, was born 13 weeks early to parents, Cris & Ana. Ultrasounds done at one-week-old showed "holes" in her brain, and when she was eight months old, they received an official diagnosis of spastic quadriplegic cerebral palsy.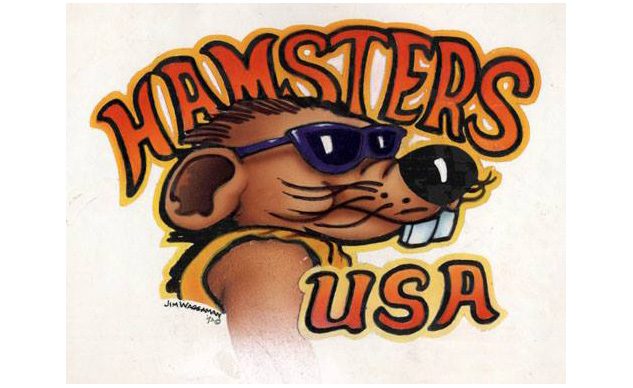 The Hlucnys are proud to be ambassadors for LifeScape at the Hamsters' event this year, thanking them for their fundraising efforts that directly impact their family. Ana and Cris were told their daughter might never talk or walk or learn anything. However, Mary Helen continues to prove doctors wrong. Ana believes her daughter can do anything! She doesn't set "goals" for Mary Helen, because they do not define her. Mary Helen first came to LifeScape to be screened in 2013. To this day, the progress she continues to make there is amazing! Ana explains, "Our time at LifeScape has been a real blessing. The Mustang gait trainer she got through them has truly been life-changing. She shocked therapists by running down the hallway the first time we put her in it."
Mary Helen continues to come to LifeScape once a week for a therapy session that is "an incredible hybrid of occupational therapy, physical therapy, and make believe, while incorporating NeuroMovement principles the family is learning in Denver." She loves it, and there are tears if she has to miss an appointment.
Ana adds, "Mary Helen's future is very bright, in part because of the help and support our family receives from LifeScape. Like any parents, we want Mary Helen to lead a life she finds fulfilling, to be someone who is respected and well thought of, to be independent, and to not feel trapped." With the mission of empowering children and adults with disabilities to lead fulfilling lives, LifeScape is the perfect place for Mary Helen and her family.