Touring Riders, Motorcycle Campers, and Music Fans invited to Loretta Lynn's Ranch for New Motorcycle and Music Event

June 6, 2017, Hurricane Mills TN – The Tennessean broke news on Monday June 5th, that Loretta Lynn's Ranch will be hosting the Tennessee Motorcycles and Music Revival on Sept 28-Oct 1. The event will host motorcycle riders of all makes, models and years at one of the most storied and beautiful ranches in the great state of Tennessee.  It will feature live music at multiple locations, a variety of entertainment, specialty food trucks, premium and primitive camping sites, vendors and plenty of riding on some of the most beautiful roads in America.
It is important to note that Loretta Lynn's Tennessee Motorcycles and Music Revival is not associated in any way with any other previous events in the area.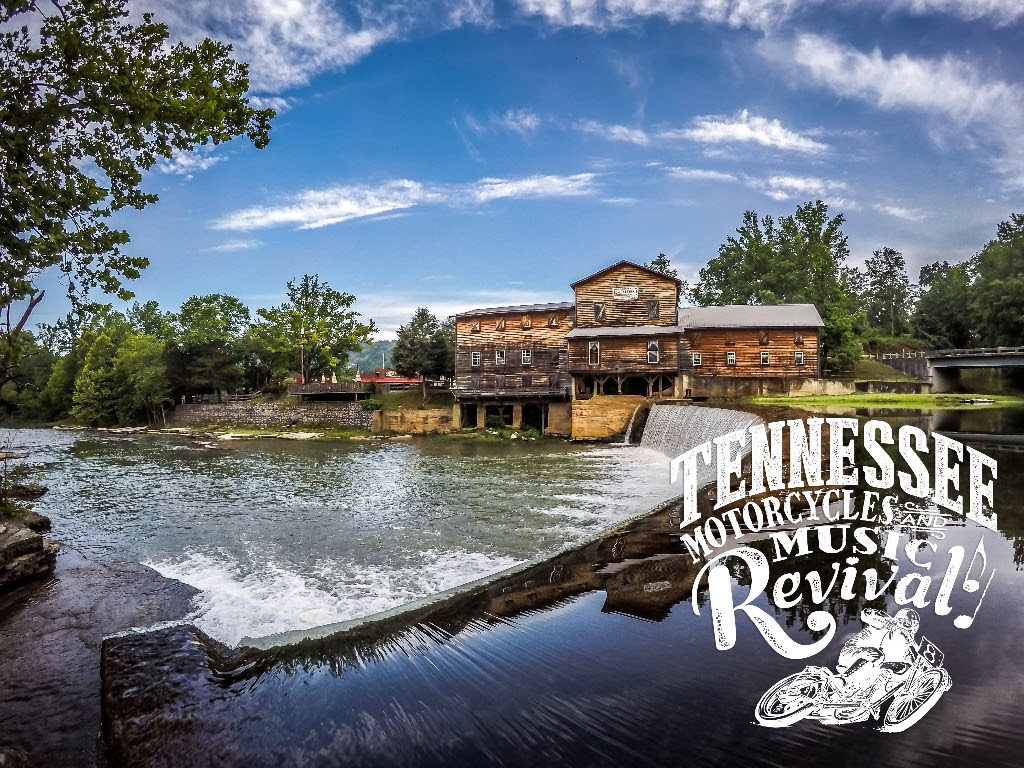 Loretta Lynn and family have hosted the American Motorcyclist Association (AMA) Rocky Mountain ATV/MC Amateur National Motocross Championship for nearly 40 years and decided to host their own event to cater to the motorcycle-riding community at large. This special event benefits from the gracious hospitality of Country Music Legend, Loretta Lynn.  "We've been having motorcycles here forever with the AMA, and all year long thousands of people riding in to camp at the Ranch.  This is what we do here, and I'm so excited for this new one to happen." shared Loretta Lynn.
The event will feature Loretta's Ride for Mission 22, a multi-spoked charity ride that will benefit Mission 22, a 501(C)3 organization that provides treatment programs for PTSD and TBI while raising awareness on the tragic issue of veteran suicide.  "22 separate motorcycle rides starting from locations from the North, South, East and West will culminate at The Ranch with Loretta & Friends performing with an All-Star Band on Sunday, October 1," says Mission 22 Executive Director Sara Dawdy "We sincerely thank Mrs. Lynn and a wonderful group of artists and musicians who will be coming out to entertain to help make this our most special and important fund-raiser of the year."
Ride-in campers will enjoy a stunning location along Hurricane Creek with easy access to the event hub, concert stage, vendors, entertainment, food court and bars. Tow vehicles, motor coaches, small and larger RV's will all have a variety of options available.  Weekend passes, daily passes and a limited number of VIP passes will be offered. VIP pass holders will have an exclusive ride, and first access to reserve cabins and premium full hook-up RV spaces.
"The goal of this event is to feature music representative of the incredible musicians, song-writers and performers of the area and to fulfill what many motorcycle enthusiasts have been asking for – a destination event in a unique location that celebrates the rhythm of a great road trip," says event spokesperson and family member, Tayla Lynn. "While motorcyclists know what it takes to have a good ride, adding a great destination can make for the perfect trip. Ride the rolling hills of Tennessee, visit the area's unique attractions, and come back to Loretta's Ranch for fun and great music with fellow riders."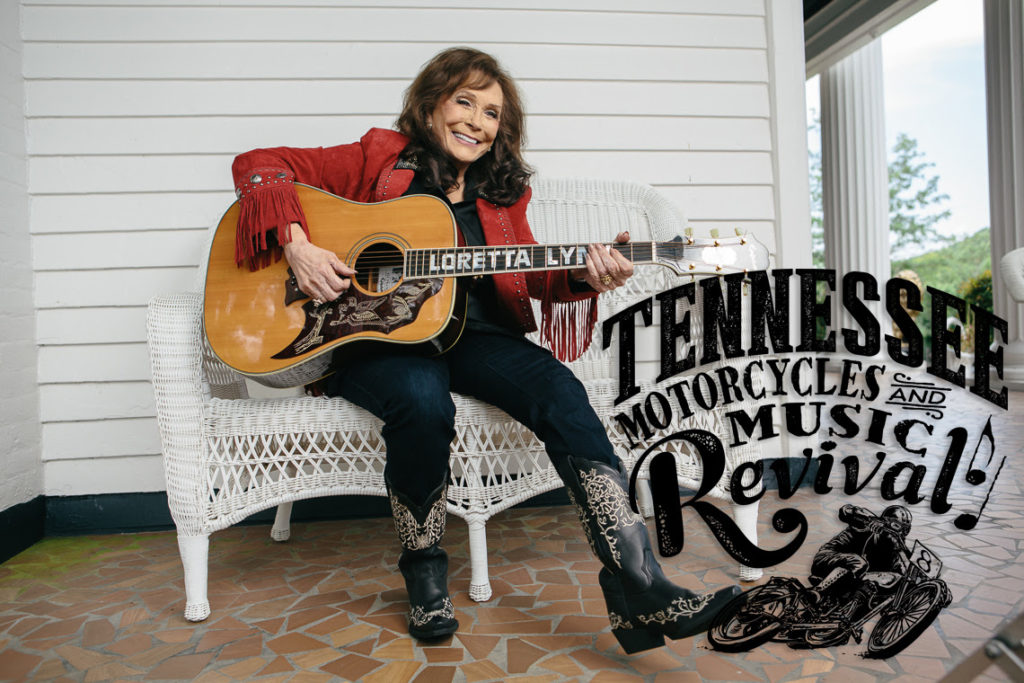 The local Harley-Davidson dealer is one of the host sponsors. "There has been some drama in the local motorcycle event scene locally, and we saw just how many people want to have a great time getting together to ride and enjoy each other's company," says Danny & Tia Suitor, owners of Appleton Harley-Davidson.  "We thank Loretta Lynn and her family for the chance to be a part of this event and truly look forward to hosting the motorcycle community near and far to the Tennessee Motorcycles and Music Revival."
An accelerated event plan is in the hands of R&R Promotions, a specialty agency with decades of motorcycle event promotions and deep ties to the national motorcycle family. "We are excited to help put together the Tennessee Motorcycles & Music Revival alongside the Lynn family and deliver on the promise of an incredible fusion of motorcycling, music, and giving back in support of our military community," says Carrie Repp of R&R Promotions.  "We're very proud to showcase this area of the United States which is so rich in heritage, culture and scenic beauty that also has one of the country's most flourishing music, arts, vintage and creative scenes today."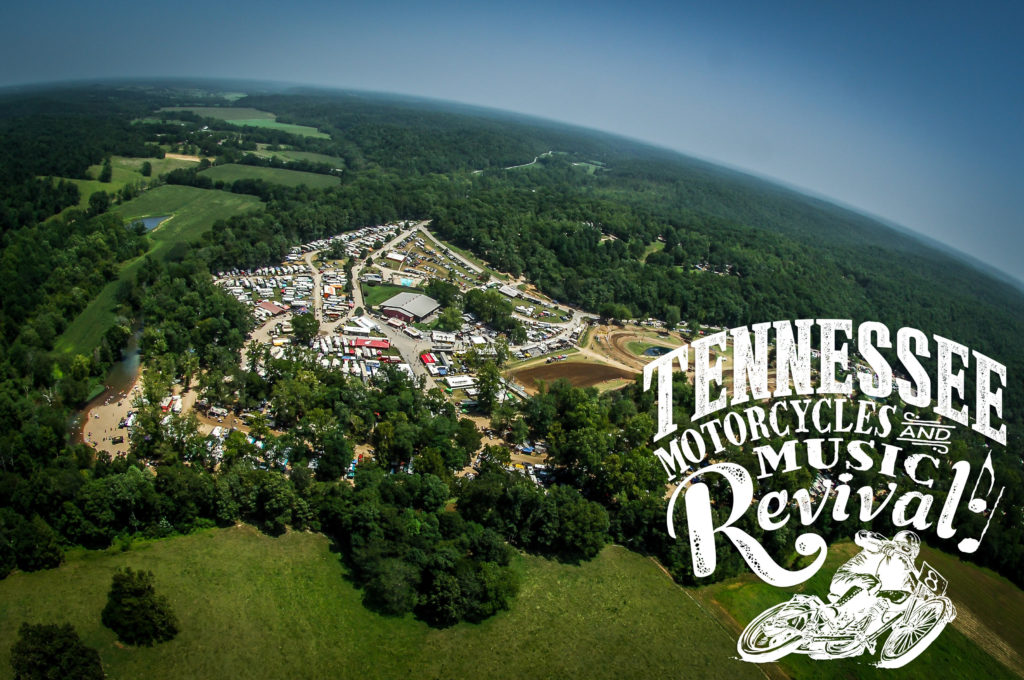 The County was happy to hear of the new event as well.  Chris Davis, Sheriff of Humphreys County, Tennessee shared, "The Humphreys County Sheriff's Office has been in contact with the Loretta Lynn Ranch and R&R Promotions.  We look forward to working with them as they have been committed to offering a safe and secure venue for their guests."

In addition to headline performances and multiple bands, the event will feature a variety of music and motorcycle related entertainment.  Craftsmen and women are also invited to apply for a special area that will feature custom and hand-built items and accessories.

More information including band and musician line-ups, music and motorcycle-related entertainment and displays, vendors and craftsmen, ride maps, Loretta's Mission 22 Charity Ride and additional event features will be announced soon. All interested in the event are encouraged to sign up to receive information at www.MotorcyclesAndMusic.com and stay informed through Facebook, Instagram and Twitter.
About Loretta Lynn Ranch
The Loretta Lynn Ranch is located in Hurricane Mills, Tennessee just 60 miles west of Nashville.  It is billed as "the 7th Largest Attraction in Tennessee" featuring the Legendary Country Artist's Plantation Home, the Coal Miners Daughter Museum, a replica of Mrs. Lynn's Butcher Holler childhood home, country stores, camping, Hurricane Creek and a picturesque waterfall, restaurant, recording studio, horseback riding, trails and acres of primitive and premier hook-up RV campsites. The Ranch hosts special events most of the year including concerts, holiday events, yoga retreats, horse riding, weddings, reunions and since 1982 has hosted the Rocky Mountain ATV/MC Amateur National Motocross Championship, the world's largest amateur motocross race.

Media seeking information can connect media@motorcyclesandmusic.com. Carrie Repp at carrie@randrpromo.com, and Sara Liberte at sara@saraliberte.com