Clearwater, FL, October 29, 2018 – Elite Technologies USA, a corporate partner of
Suspension Technologies, announced today they are shipping their
CBXG-1 Trike Kit for Harley-Davidson Street™ 500 and 750 models. The kit is developed specifically for the Street platform and allows enthusiasts to enter the trike experience at less than half the price of a big twin model.
This light-weight kit, in conjunction with the optional
Black Hill Series shocks, delivers a fine-tuned riding experience accommodating the additional weight and load capacity of the
CBXG-1 Trike Kit.
The kit comes 85% assembled. It's shipped with premium components, including
anodized 6061-T6 (aircraft grade) aluminum axle housings and differential cage; heat-treated 8620 performance axles and high-load, tapered roller-bearings for durability; a powder coated swing-arm designed with high-strength, structural steel tubing; and midnight black painted fiberglass fenders.
"Elite Technologies USA
mission-driven engineering operation, combined with our knowledge base from running NASCAR and NHRA suspension programs, assisted the team in developing one of the most responsive and fun-to-ride trikes in the market," Mike Alex, Owner/Manager. "Our kit literally delivers more smile-per-miles than any trike out there."
The
CBXG-1 Trike Kit for Harley-Davidson Street™ 500 and 750 models are designed, engineered, and manufactured in Florida. Raw materials, lubricants,
rods, bushings, and seals are sourced from the United States.
"Our
CBXG-1 Trike Kit has met with significant interest in the Harley-Davidson community, with our first six kits delivered to Harley Davidson Tampa FL Dealership," said Noah Jacobson, Owner/Partner. "Everything you love about rolling free we've engineered on three wheels."
The brake rotor, caliper, and pulley are stock units from the Street™ and are pre-installed in the CBXG-1 Trike Kit. The kit requires no cutting or welding and is designed to allow the trike to be easily returned back to stock. A qualified technician can install the trike kit within 60 minutes.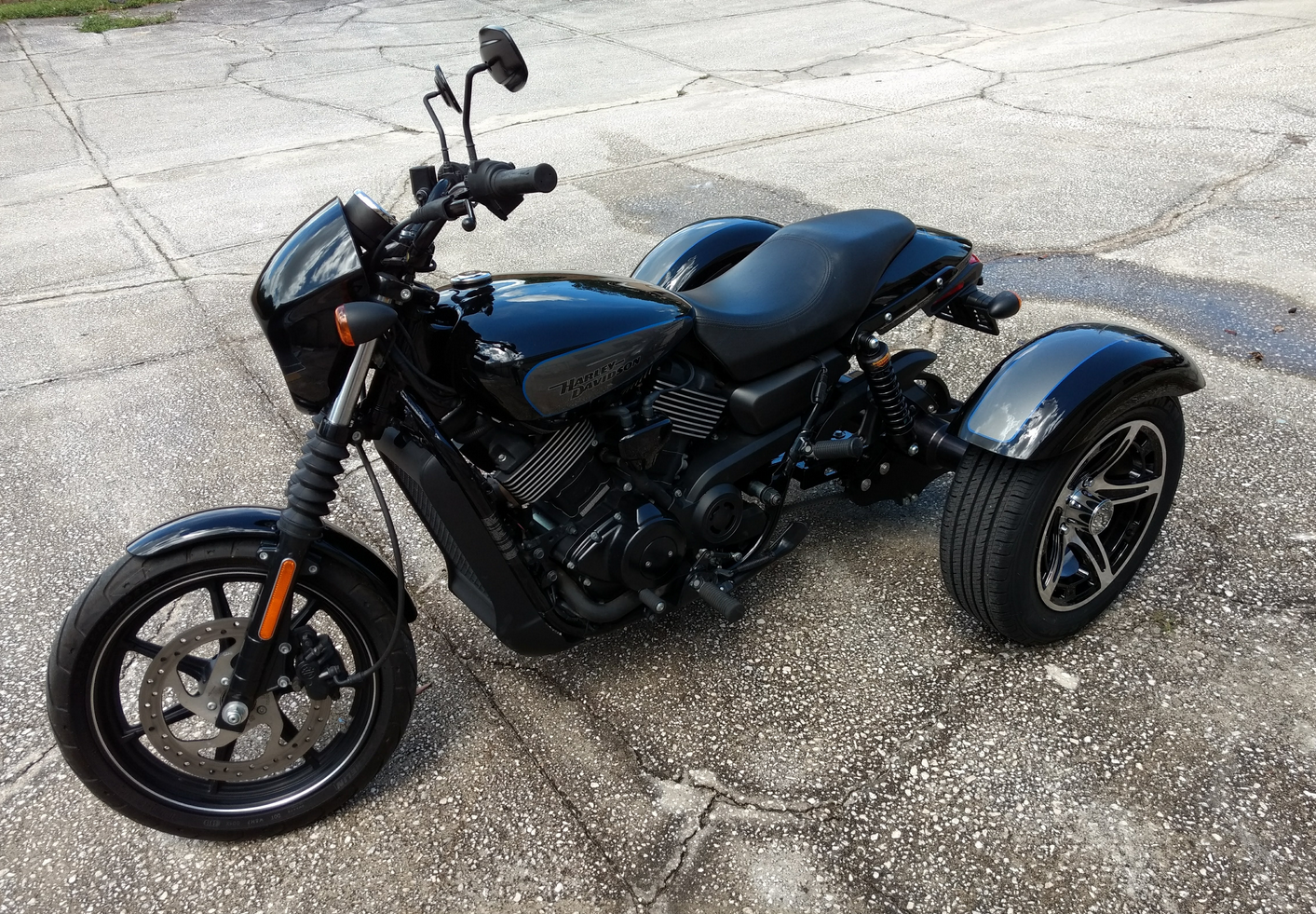 About Elite Technologies USA
Elite Technologies USA, a corporate partner of
Suspension Technologies, is a state-of-the-art engineering firm involved with cutting edge products for both the trike and V-twin market. All
Elite Technologies USA
trike conversions are aerospace designed, CNC precision built, and Made in USA.