DRAG SPECIALTIES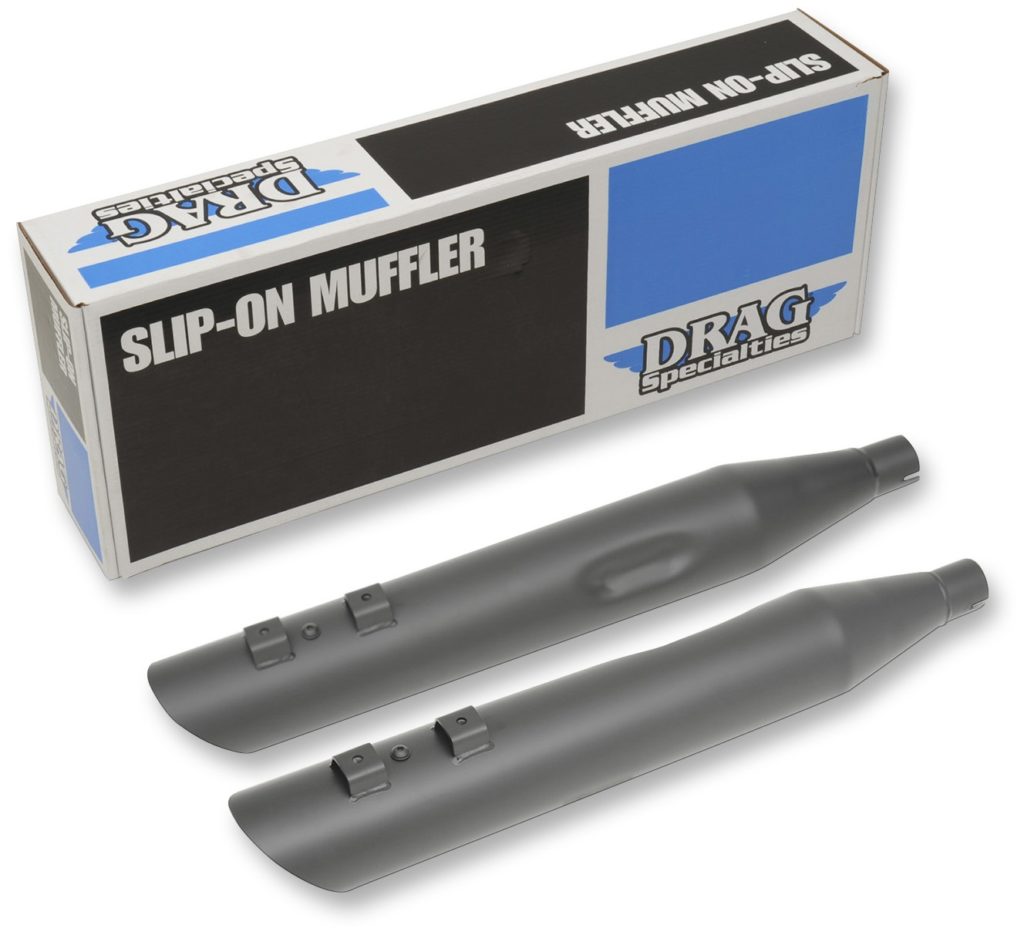 SLASHDOWN SLIP-ON MUFFLERS
Add increased performance and great sound to your Bagger with Slashdown Slip-On Mufflers from Drag. At 28" long, these mufflers are designed to work with existing hardware and clamps, including most saddlebag extensions. The removable louvered steel baffles leave you in control of the overall sound. Available in chrome or matte black, these mufflers come in 3" and 4" for 17-18 FLHT, FLHX, FLHR, FLTRX and FLTRU models, as well as 3 ½" and 4" for 95-16 FLT, FLHT, FLHR, FLHX, FLTR and H-D Trike models. Sold in pairs, the suggested retail price is $334.95 for 4" applications, and $289.95 for 3" and 3 ½" applications.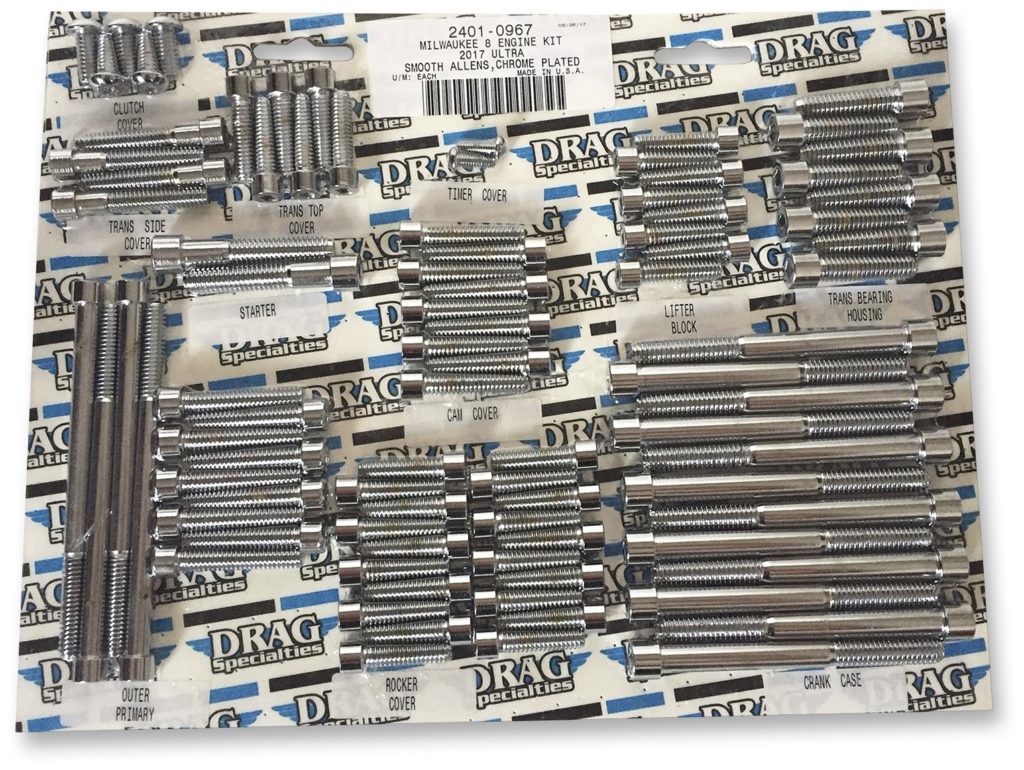 M-EIGHT ENGINE BOLT KITS
 Secure your M-Eight engine with the best in the business with Bolt Kits from Drag. These kits include bolts for clutch cover, transmission side and top covers, starter timer cover, lifter block, transmission bearing housing, rocker cover, outer primary and crankcase, chrome plated for style and longevity. Available in smooth or knurled Allen head applications for 17-18 M-Eight engines. Made in the USA, the suggested retail price is $239.95 for knurled, and $296.95 for smooth.
For more information, go to www.dragspecialties.com or contact your local
Drag Specialties dealer.