Yes this is the Last Rocketeer available.
We first developed the Rocketeer in 2009.
At that time we were branching out and diversifying our model line up. We felt the Rocketeer was a modern, yet timeless design that was an alternative to the traditional bobber. It has stood well on it's own, but has also inspired creativity that evolved into the World Championship winning Rocketeer F3. Now here we are, with the last Rocketeer.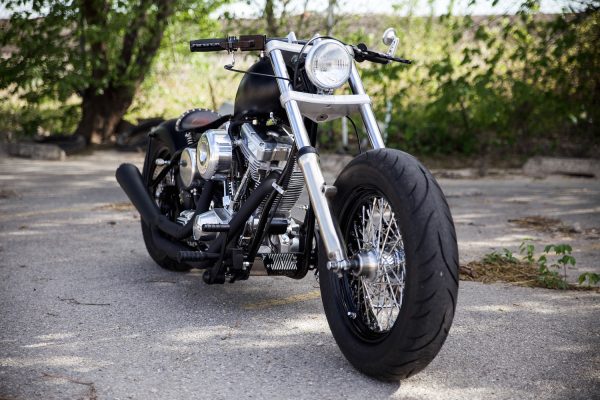 It also inspired an incredible limited edition signature paint scheme by world renowned, talented artist & painter, Scott Takes. We collaborated with Scott on a limited number of Rocketeers. As this article is being written, the last Limited Edition bike with Scott's cartoon lady paint scheme is currently being built. The graduating art deco lines on the ridge of the tank and fender inspired us to CNC machine a tank & fender set. We CNC'd the lines/stripes in 3D form and stepped them down on the tank and fender. The resulting bike, the Rocketeer F3, won the AMD World Championships of Custom/Production Building in 2012.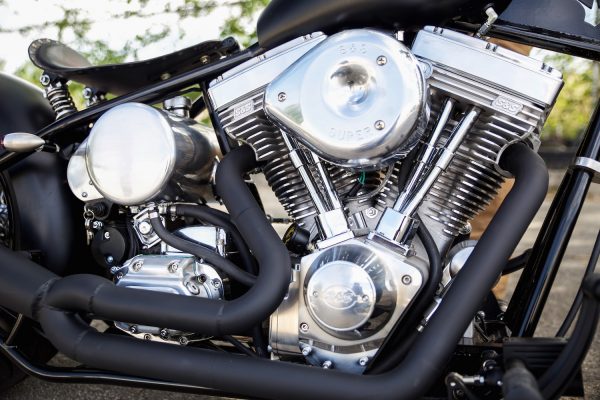 It's been a good run, but we feel the Rocketeer has run it's course and it's time for the next evolution. And with that decision, the last Rocketeer available is the one you are looking at on this page. For customers who already own one, they are part of a select group of enthusiast who own one of a limited run of this bespoke custom production motorcycle.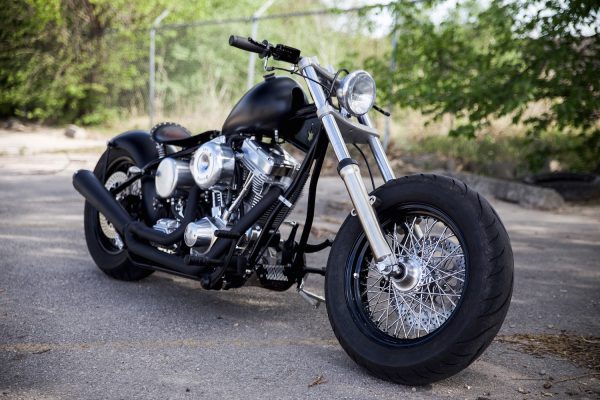 You have a chance to own the last Rocketeer available.
This rigid Rocketeer with hydraulic front end is powered by an S&S V-111″ motor, Rivera 6 speed transmission and BDL smooth 2″ primary belt drive. This bike is pure badass. The pipes are custom fabricated 2 into 1 with reverse megaphone muffler and are ceramic coated. The paint flat black on a gloss black powder coated chassis. It features an integrated vintage tool box on the left side in front of the tag bracket. Custom wheels, black rims, stainless spokes, chrome brushed hubs. 16″ x 130mm front and 16″ x 180mm rear. Willwood performance 4 piston brakes front & rear.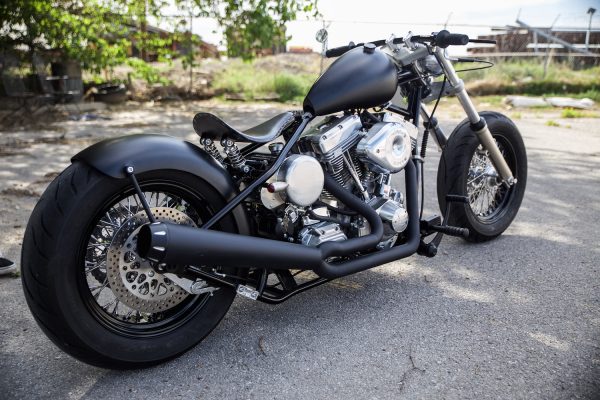 This bike is no nonsense and ready to be ridden, hard. It is a "manufactured motor vehicle" with a VIN that is easy to finance & insure. This Rocketeer is new and available for sale at a discounted price to make room for our winter projects. Don't miss out on an amazing bike, the last of it's king, at a great deal.