Racing Swingarm Enhances Bagger Performance

Lexington, NC (August 13, 2019) – C&S Custom announced today they are shipping their Street or Strip Competition Hoglite® Racer Swing Arms for late model 1997 – 2019 Harley-Davidson Touring motorcycles focused on enhancing speed, performance and traction through weight reduction, adjustable shock-height and axle positioning.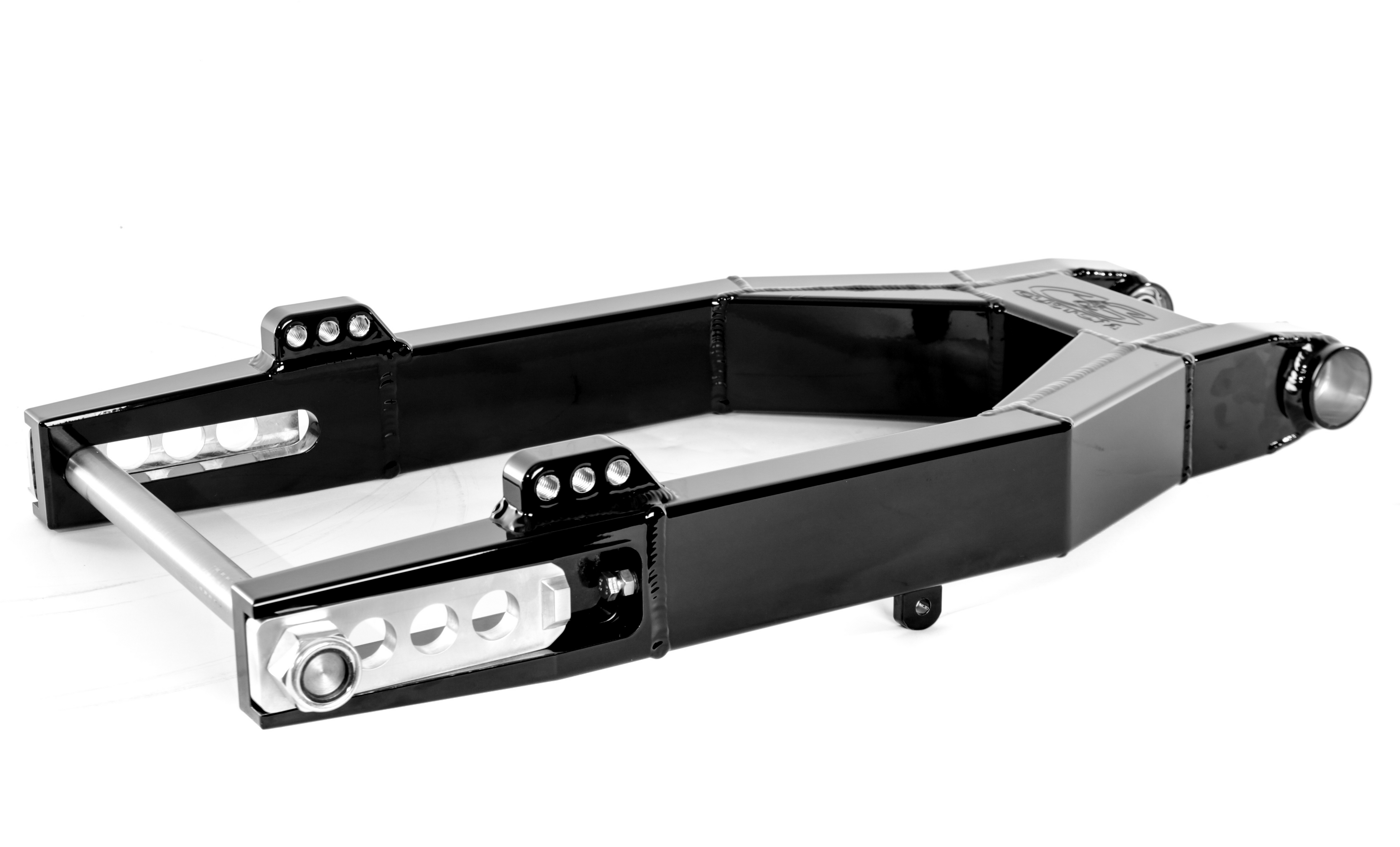 The high-tech, aerospace-quality Hoglite® swingarm is designed to boost the performance of the Harley-Davidson touring models.
The C&S Custom's engineered enhancements deliver significant weight reduction with a structurally enhanced swingarm fabricated using extruded 6061-T6 aircraft-quality aluminum construction. Additional weight savings include a lightened hollow-tube axle. This combination delivers a 43% reduction in weight of factory swingarms.
These Hoglite Racer Swing Arms feature three (3) adjustable shock-height positions built in the swingarm and 4″ worth of adjust ability from the three (3) slot axle adjusters.
The axle blocks will accommodate 3/4″, 25mm, and 1″ axles. Air tanks, extended lengths, NOS brackets and powder coating are options.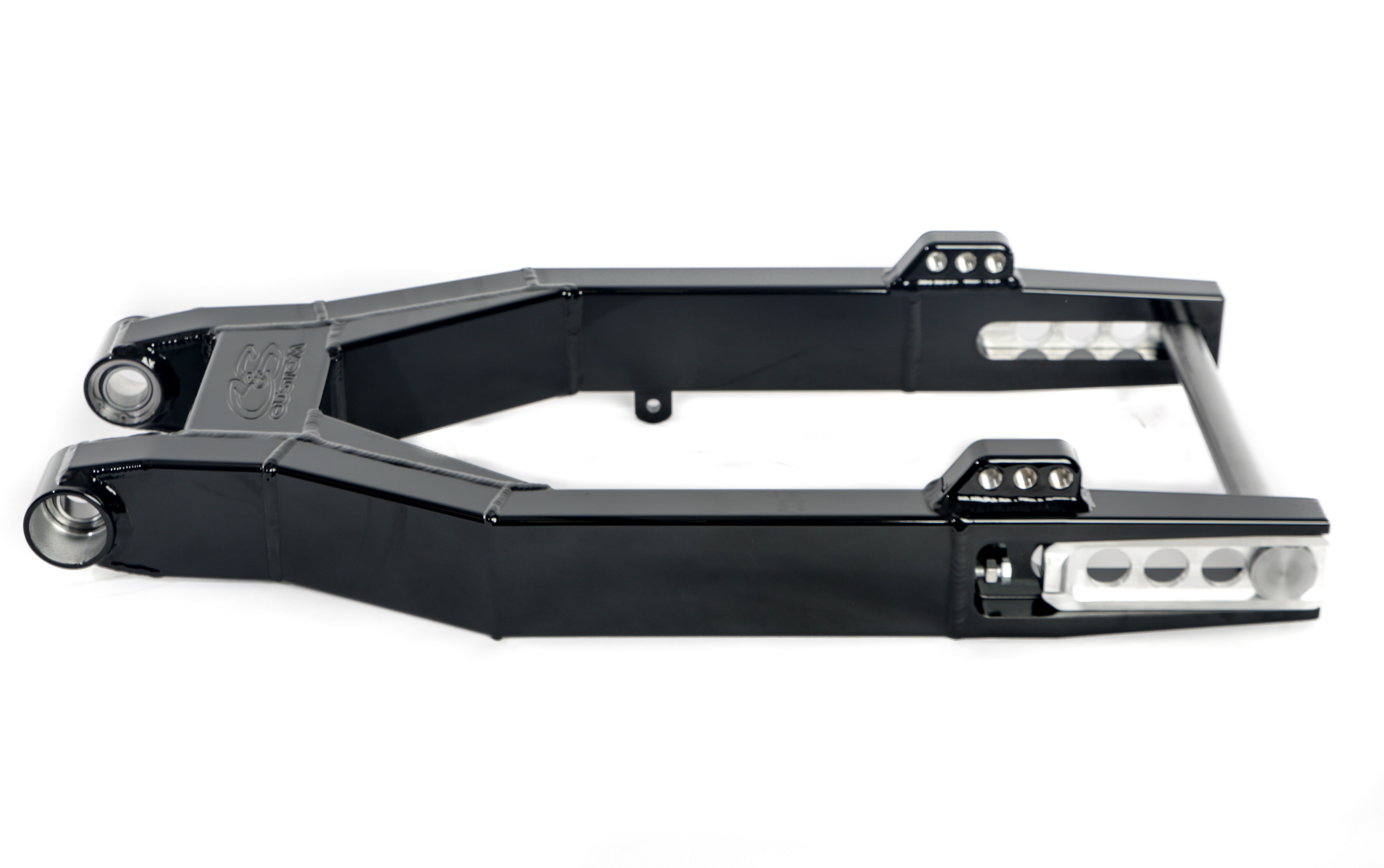 Unique to the
C&S Custom's products are the
spherical bearings which are designed for improved handling and maneuverability. Harley-Davidson's factory brakes, spacers and rear wheel bolt up and require no modification.
"Not only is the C&S Custom's team wringing every ounce of weight from the Hoglite® Racer Swing Arms, they've overbuilt them to handle high torque and horsepower, including turbos and superchargers," explained Brad Mock, General Manager.
Hoglite® swingarms are direct stock replacement or custom built to a specific application. Hoglite® coatings include thousands of powder-coat colors, chrome, and contrast cuts.
C&S Custom utilizes proven technology to deliver a custom look at affordable prices. Pro-consumers who have mechanical ability should budget a weekend for the conversion.
About C & S Custom
Since 1999, C & S Custom has staked out a reputation for being innovators in the sportbike industry. From simple billet accessories to wide-tire kits to one-off custom built motorcycles, the firm delivers products that are on the leading edge of design. The quality of C & S Custom products and of its custom service always comes first. Visit the company online at
www.candscustom.com/
, as new and innovative products are continually profiled.