Corbin's exclusive Rumble Seat offers you the best of both worlds… Slick solo looks and passenger capability with a flip of the wrist.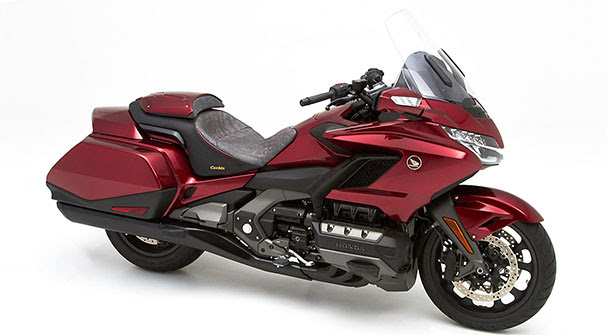 Convenient and easy to use, this seat design features an all new hinge mechanism that secures the passenger fold down backrest in either position effortlessly. When down, the passenger rest gives the seat a sleek integrated look and provides additional lower back support for the rider. The rear finishing plate is painted to coordinate with your OEM color and give a flawless profile.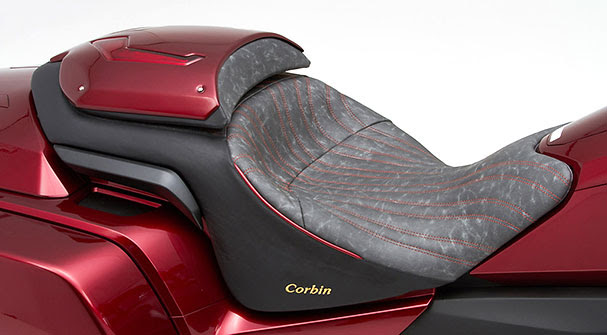 When you wish to carry passengers, just fold up the rear pad to reveal a generous passenger seating area complete with backrest that provides 16 inches of vertical support. Switching the saddle to passenger mode also activates the integrated brake light in the rear plate for added safety. Naturally, the saddle looks great in either position and is finished in your choice of styles for a totally custom look.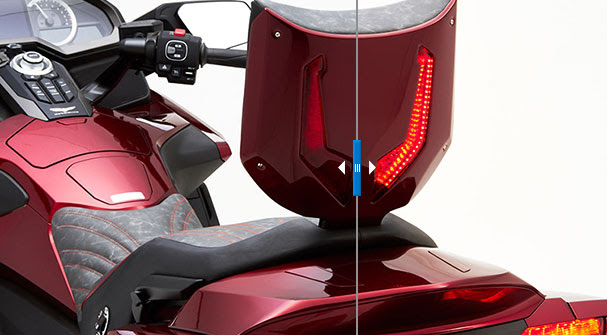 We also offer an option of heated rider seating for your Rumble seat design. We incorporate a heater unit under the leather seating and a switch on the left side of the saddle (so you can turn it on without removing your hand from the throttle). Just flip the switch and the seat will warm up and maintain temperature automatically through an integrated controller. A true bit of luxury for those chilly morning rides! Corbin's heater wires easily into your battery with all wiring and adapters included.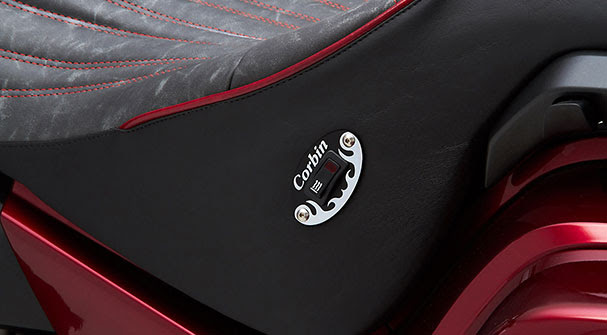 For more information on this product, click  
HERE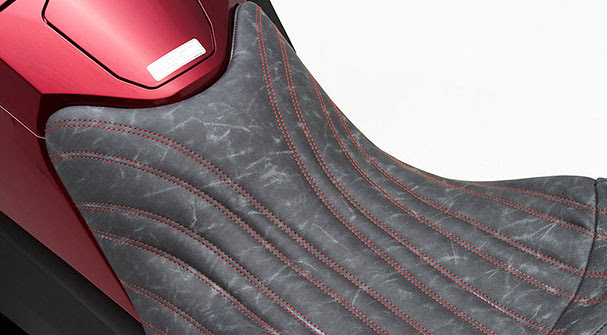 The finest and most comfortable motorcycle saddles available. 
#H-18-GW-FLIP-E   Rumble Seat w/ HEAT 2018-2019 Goldwing 1800   $993
#H-18-GW-FLIP   Rumble Seat no Heat 2018-2019 Goldwing 1800   $843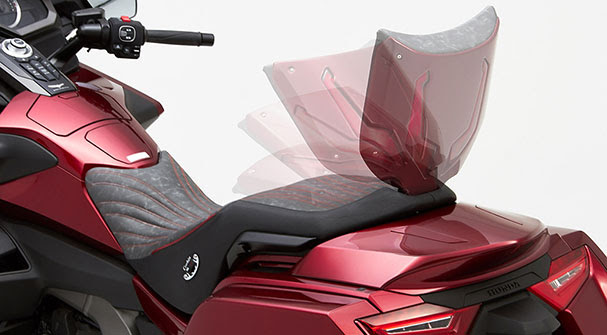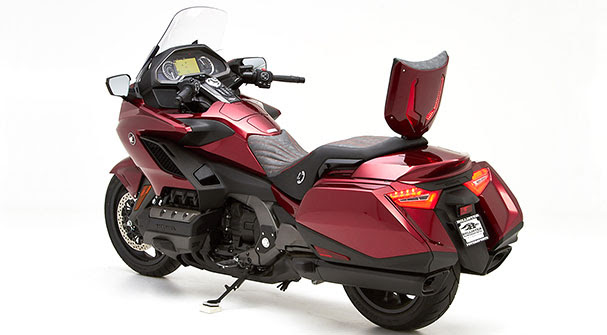 To access print and web quality images, click   
HERE
Corbin World Headquarters
2360 Technology Parkway
Hollister, CA 95023
831-634-1100 Tel | 831-634-1059 Fax
800-538-7035 Toll Free
Need some help?
Click