Arden, NC – February 5, 2019 – Rinehart Racing®, leader in performance exhaust for Harley-Davidson® Touring models, has added an all-new 4" Slip-On Exhaust built specifically for 2018-Later Sport Glide® models.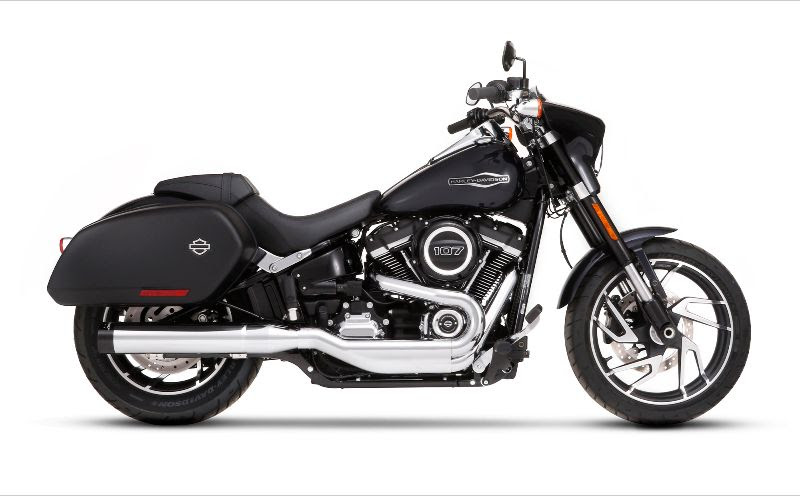 Although the Sport Glide is built around the Softail frame, this particular model features some unique design characteristics, including a stock 2-Into-1 exhaust system from the factory. Rinehart Racing has applied their proprietary technology and methods to create an new 4" slip-on muffler to enhance the performance of this model's Milwaukee-Eight® 107 engine.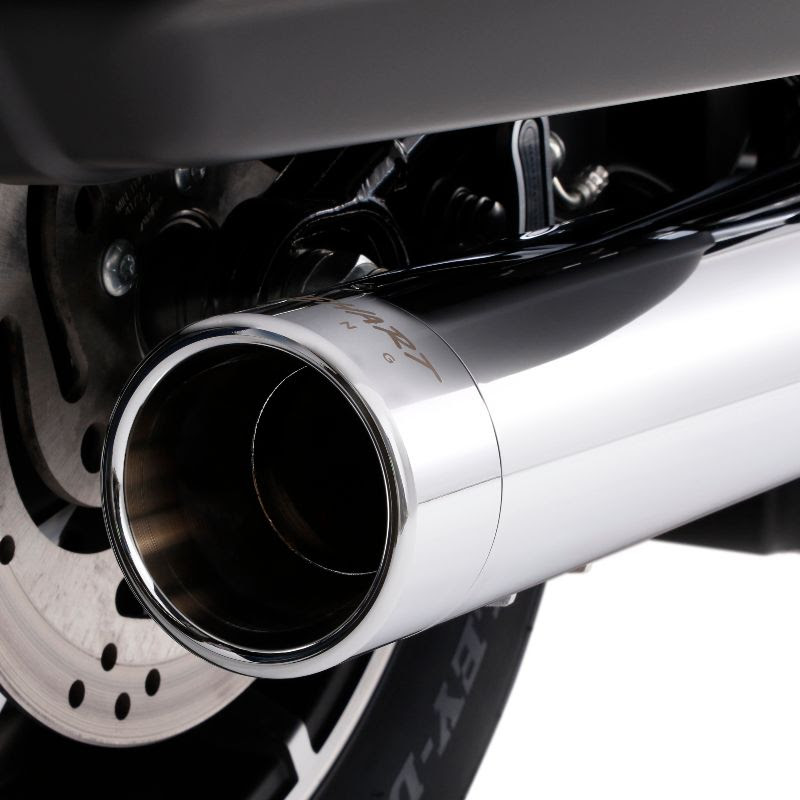 Rinehart Racing exhausts are well known for their sound, and this 4" slip-on delivers. The large diameter muffler unleashes a deep, throaty tone that is mellow at idle and roars to life with a twist of the throttle. The specially designed baffle prevents reversion and boosts torque for a smooth power delivery throughout the entire RPM range.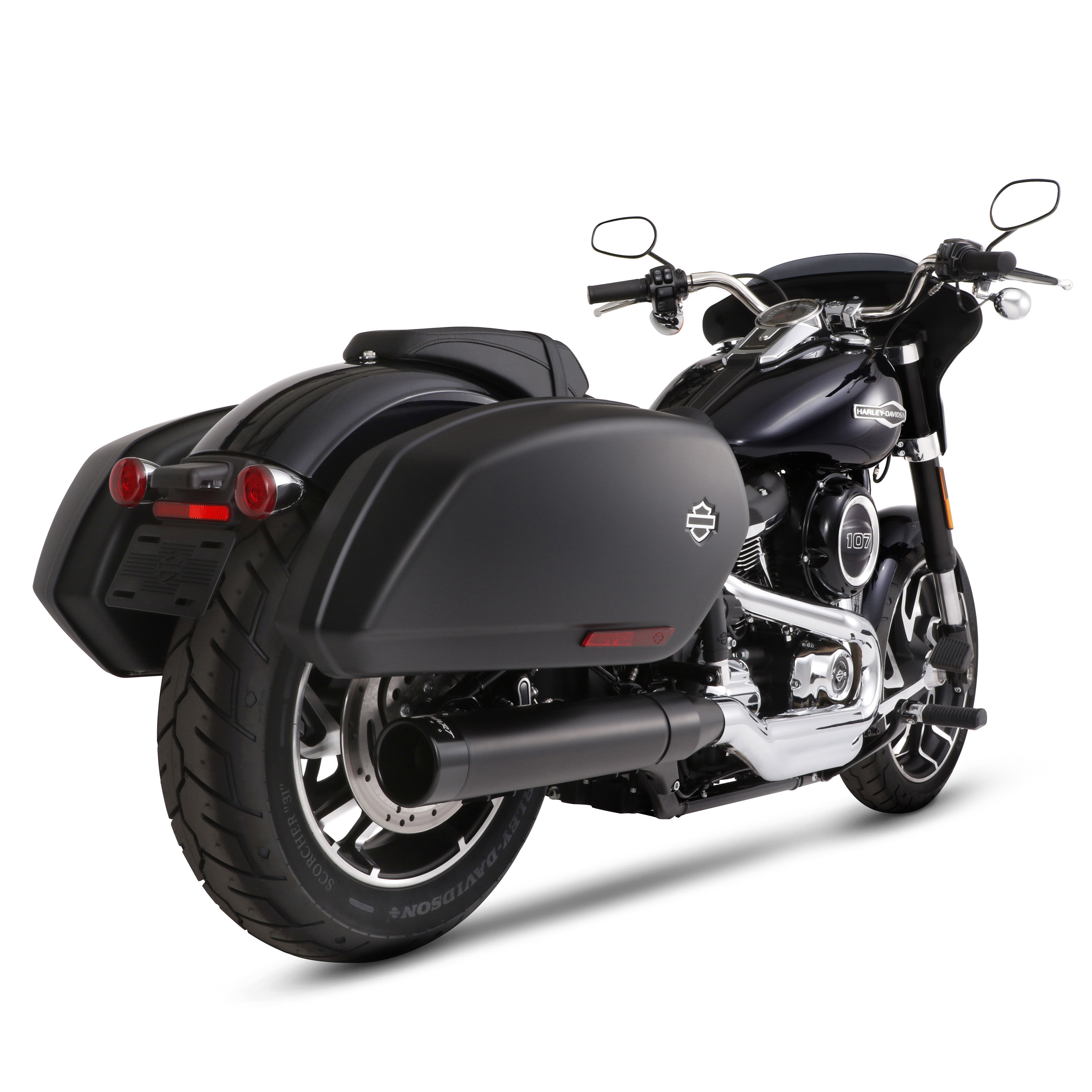 The Rinehart R&D team also met the challenge of designing this product's aesthetics around the Sport Glide's aggressive looks. The Rinehart slip-on features a matching heat shield for a clean, sleek look that perfectly complements the lines of the bike. The slip-on is available in chrome or black with chrome or black end caps, and is compatible with 4" Moto Series end caps for a custom look.
Rinehart's 4" Slip-On Exhausts for 2018-Later Sport Glides are available online and at authorized Rinehart Racing dealers. Learn more at www.rinehartracing.com.

About Rinehart Racing:
From its beginnings as the exhaust system of choice for championship-winning NASCAR® and IndyCar® teams to its rise in the v-twin motorcycle marketplace, Rinehart Racing® has established itself as the premier manufacturer of performance exhausts for Harley-Davidson and Indian Motorcycles. The American-made exhaust systems are now well-known for their distinctive sound, elegant style, and signature end caps, a testament to the company's innovative designs, proprietary technology and quality craftsmanship. The Rinehart Racing team is dedicated to providing the best customer service possible, helping to welcome new riders to the Rinehart Family one exhaust system at a time. Learn more at www.rinehartracing.com.