The Widowmaker saddle was originally designed with a taller and more vertical back support area to hold the rider in position more aggressively. This is a great setup for hot rodded bikes where a less reclined posture is desired. Is it possible to get too much of a good thing? When it comes to back support, we don't think that's possible, so now the Widowmaker saddle has the option of a removable rider's backrest! In fact, this seat offers over 15 inches of vertical support with our #02-SB backrest installed!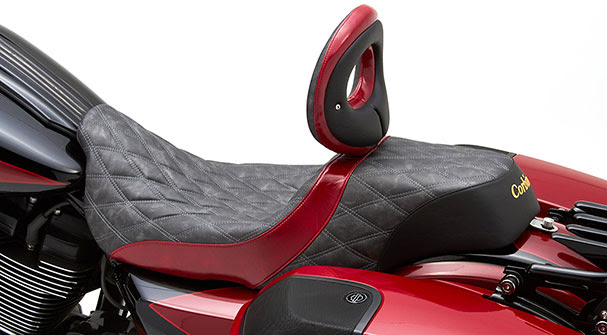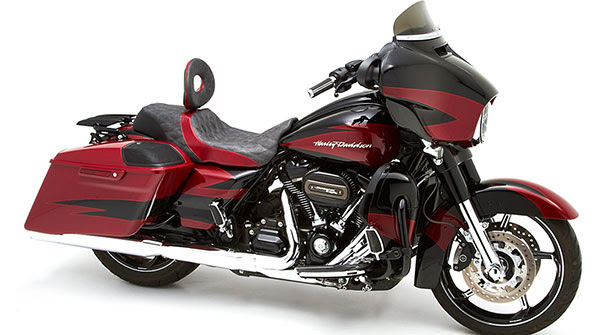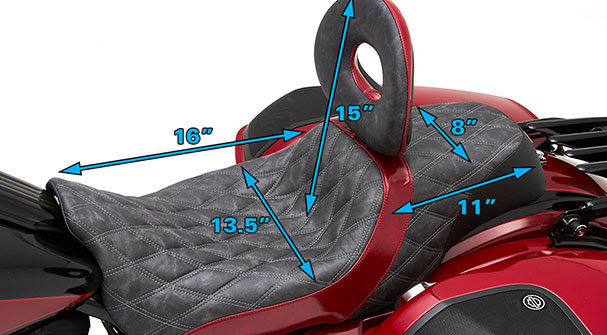 We've taken the concept of the solo design Wall saddle and merged it with our two-up Gambler model to come up with the Widowmaker. Featuring six inches of vertical back support in the rider's area that is perfect for hot rodded bikes while keeping a low profile. Perfect when a less reclined posture is desired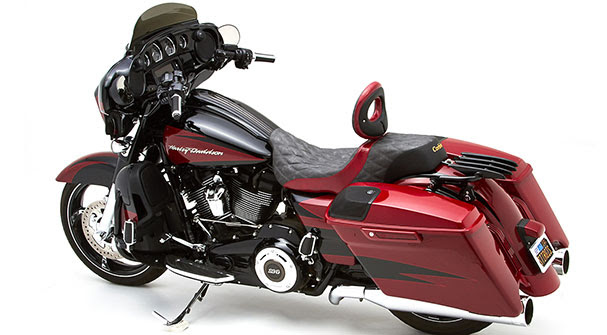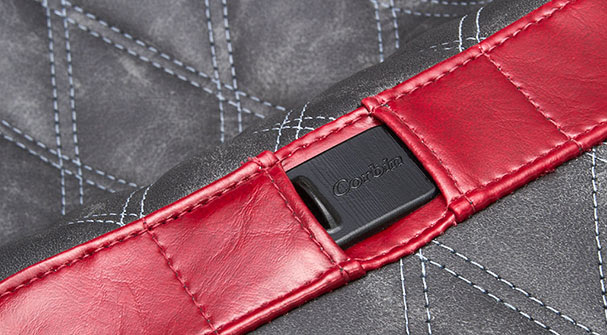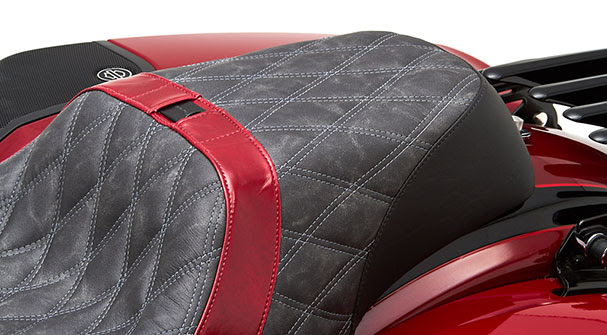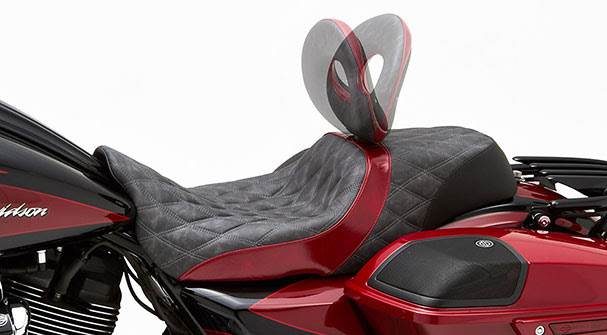 Now, with the available driver's backrest, The Widowmaker is cooler than ever.
For more information on this product, click  
HERE
The finest and most comfortable motorcycle saddles available. 
Manufactured with pride in the USA.
#HD-FLH-9-W-GAMB   Widowmaker No Heat, 2009 – 2019 HD Touring Models   $563
#HD-FLH9-W-GAMBE   Widowmaker HEATED, 2009 – 2019 HD Touring Models   $693
Part# 02-SB    Ovalbac Standard Backrest (each)    $257
World Headquarters
Need some help?