Spearfish, SD (January 16, 2016) – The Sturgis Buffalo Chip® and participants in its signature Legends Ride are teaming up in a special effort to help Special Olympics in the Black Hills area create a permanent athlete training facility. Buffalo Chip President Rod Woodruff has pledged $100,000 to a fundraising campaign effort by Black Hills Works and Special Olympics to renovate an existing facility in order to meet the growing needs of the organization. The 127 Special Olympians who are members of the "Rapid City Flame" team have been training in various borrowed locations over the past few years but are now in need of a facility that will offer the team members a sense of permanence and accomplishment. For the past three years, Legends Ride contributions have been used to purchase a van to transport participants to practices and events; now the need for a facility is a priority.
"I couldn't think of an organization more deserving of our help than Special Olympics," said Rod Woodruff, Buffalo Chip President. "When the kids come to events, and we see how happy and proud they are to have the van we purchased, it is abundantly evident we are making a difference in their lives and in the Black Hills community. Now they need a place to train, a place where they can feel at home, and we are ready to step up and help them with that too."
Black Hills Works, an organization which provides support for Black Hills adults with disabilities, offered to share their gym with the youth, but the building is in need of major updating. The funds pledged by the Buffalo Chip's Legends Ride will allow BHW clients to use the renovated gym on a daily basis while giving priority scheduling to the Special Olympics teams for training.
"This is a great partnership," said Special Olympics South Dakota Board Member, Jack Lynass. "We explored the idea of building our own gym, but even if we could have paid for construction, the maintenance and utilities were out of range for our organization. The Black Hills Works gym is in need of renovation, and we need a permanent location where the kids can feel at home. With the help of the Buffalo Chip and Legends Riders, we have a very good start on the fundraising needed to make this facility work for both organizations."
"Once again we owe a great debt of gratitude to Rod and Carol Woodruff for their extraordinary generosity in supporting our friends and neighbors with special needs," said Special Olympics South Dakota Chairman of the Board, Dr. Mark Harlow. "Having a dedicated facility to support activities for both sports and social events is in line with Project Unify, a national Special Olympics education and sports based program, and South Dakota is leading the way by making these opportunities available."
Black Hills Works, located on the west side of Rapid City, currently assists about 580 disabled adults from numerous Black Hills communities and supports the 280 athlete members of the "Storm" adult Special Olympics team.
"The gym is an integral part of our clients' lives. This partnership and the renovations will greatly benefit both organizations," said Brad Saathoff, Black Hills Works CEO. "It's busy all of the time, either with individuals shooting hoops or working out or with scheduled team activities. It's evident it has gotten a lot of use. It definitely needs a new floor, and without a breezeway, the new floor would be ruined in no time. We also would really like to upgrade the locker rooms and expand the cramped weight and cardio room. There are many times when all of the machines are busy, and there are several people crammed in waiting for their turn."
One hundred percent of Legends Riders contributions benefit charity. The 2016 Legends Ride will take place on Monday, Aug. 8.
About the 2016 Buffalo Chip Legends Ride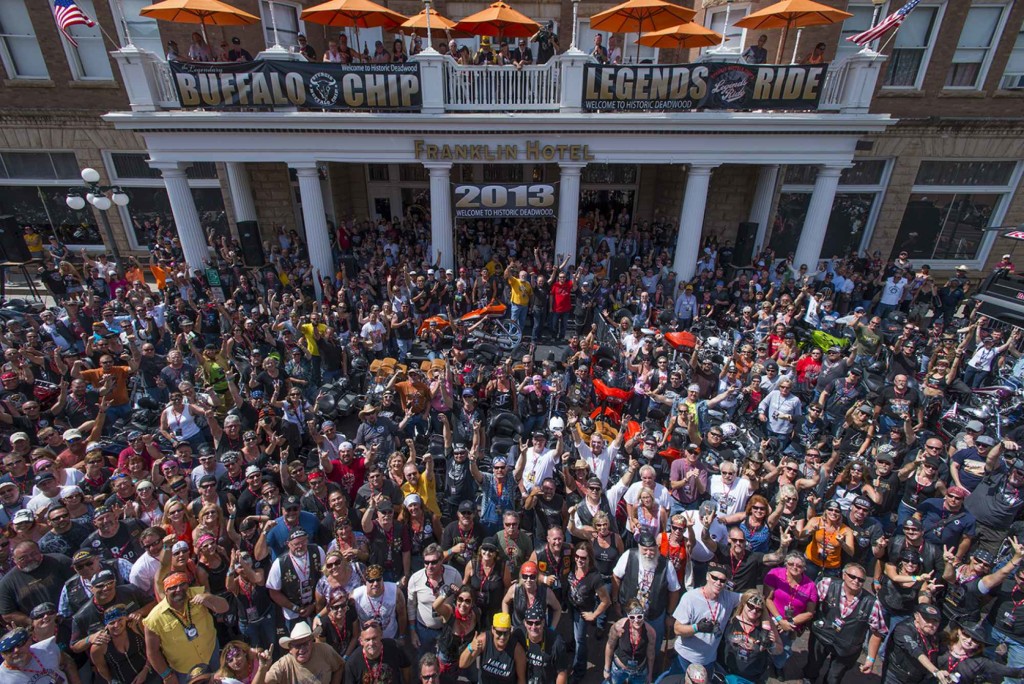 The Sturgis Buffalo Chip's Legends RideTM is dedicated to bringing rally goers together to raise significant funds for local charities and the Buffalo Chip Challenge Scholarship Program.  Having raised over $420,000 for charity since its inception in 2008, the Legends Ride has played host to some of the biggest names in television, film, music and motorcycling, along with riders from all corners of the world.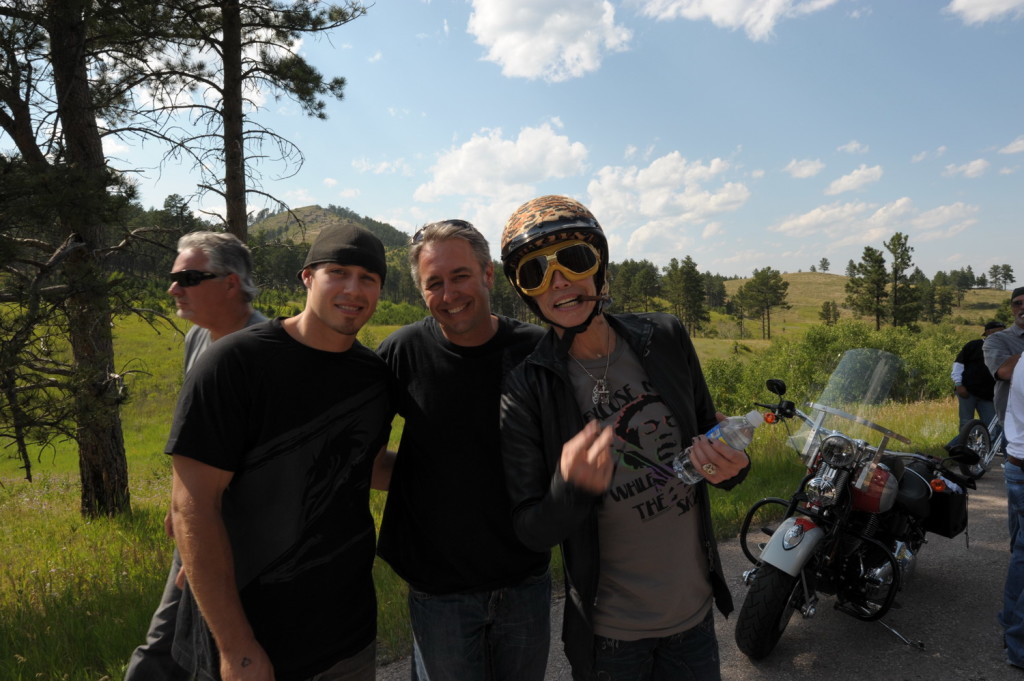 About The Sturgis Buffalo Chip
The Sturgis Buffalo Chip® celebrates 35 years as the Largest Music Festival in Motorcycling™ in 2016. It is the world's first and leading entertainment destination for the motorcycle enthusiast. The venue's high-profile, nine-day festival, known as The Best Party Anywhere™, remains one of the world's most televised and longest running independent music festivals. Located three miles east of Sturgis, SD on 600 creek-fed acres, it offers eight stages of entertainment, a swimming hole, bars, mouth-watering food, showers, cabins, RVs, camping and more to visitors traveling from all corners of the world. The Chip's concerts are free with camping. More details are available at www.BuffaloChip.com.