Rockford, MI – December 20, 2016 – Bates Footwear's highly anticipated Bomber riding boot is now in stock and available online and through select powersports dealers. The Bomber is 100% sourced and manufactured in the United States, and offers motorcyclists premium performance, protection and all-day comfort both on and off the bike.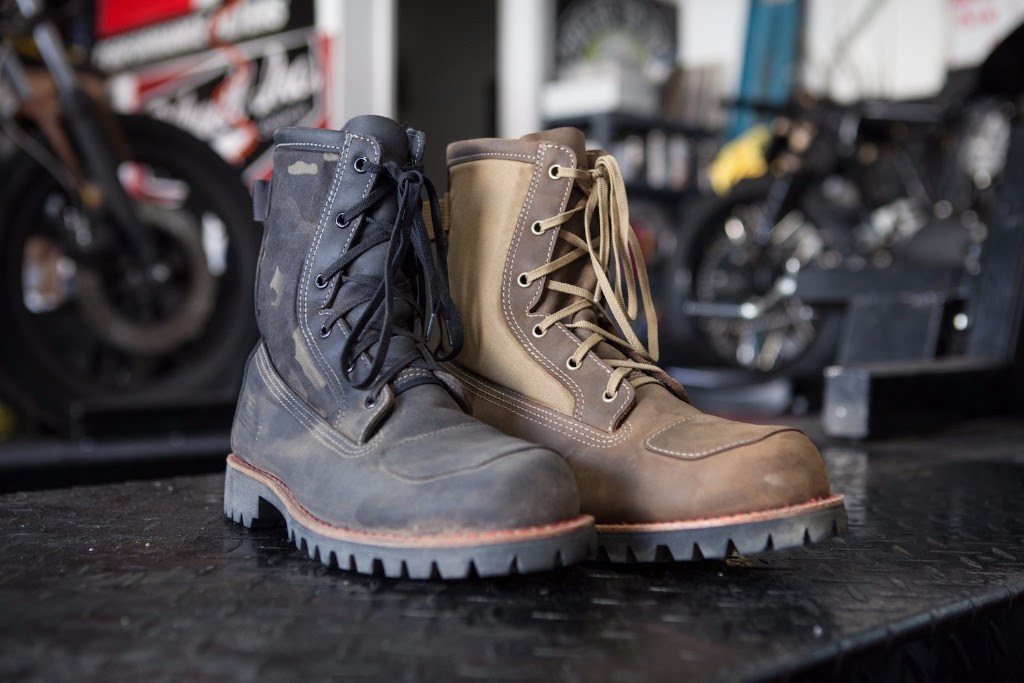 The Bates product design team drew inspiration from the company's military heritage, incorporating motorcycle-specific features and materials into their tried and true military boot platform. The result is a sturdy yet comfortable 9-inch riding boot that features water-resistant leather and nylon uppers with a rugged Vibram® outsole. Poron XRD® impact foam in both side panels offers ankle protection while leather toe shift reinforcements ensure longevity.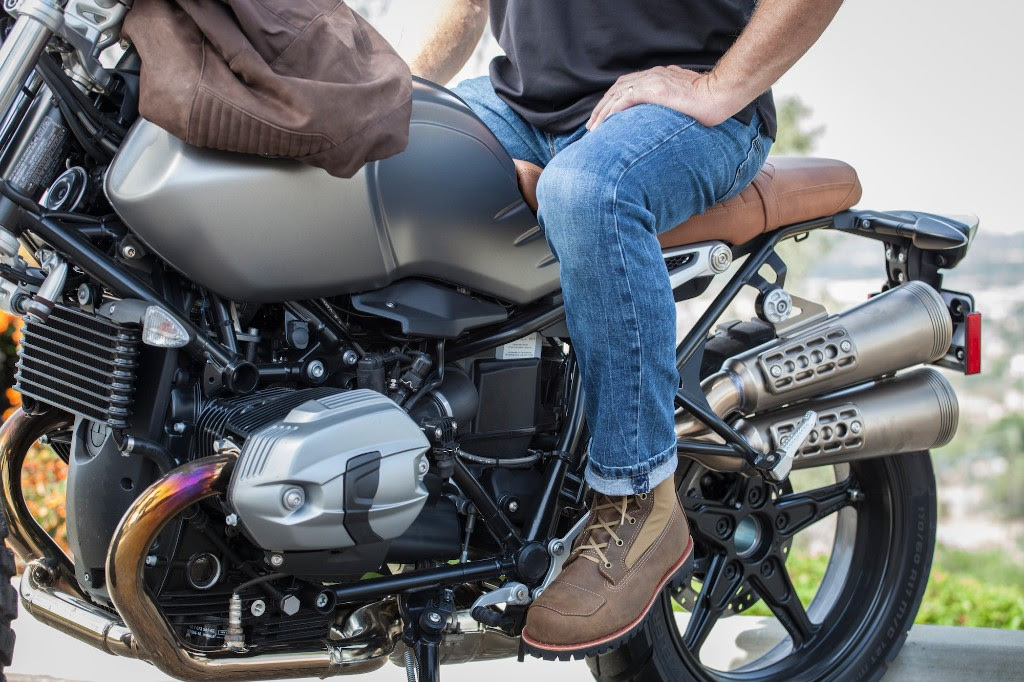 The Bomber riding boot was designed to pay tribute to Bates Footwear's American Military heritage. Embossed stars on the heel represent the five branches of the United States military, while the red welt stitching along the top of the sole symbolizes those who sacrificed for our freedoms. The embossed Made in the USA emblem on the tongue signifies that these boots are 100% sourced in the United States and manufactured in the Wolverine Worldwide factory in Big Rapids, Michigan. In accordance with US Army Regulation, the American flag on the outside of the right boot is shown with the field of stars facing forward to symbolize the flag being carried into battle.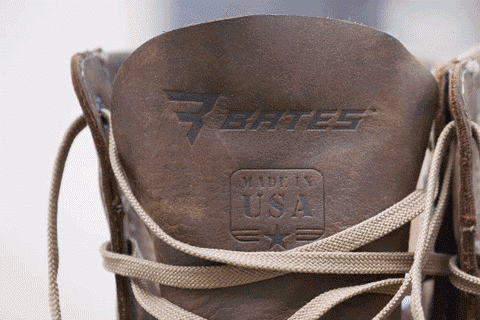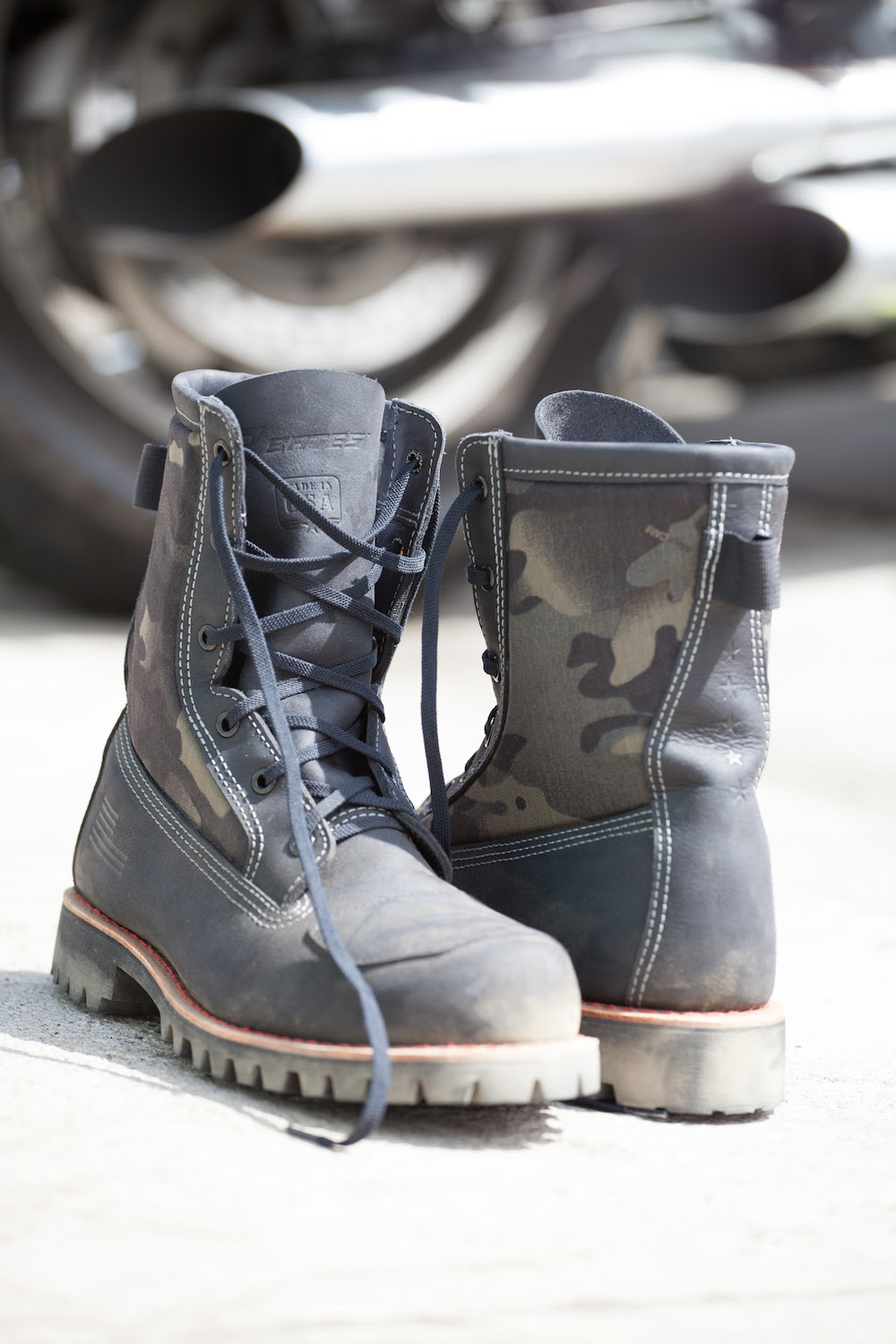 Bates Footwear Bomber Features
Water-Resistant Leather & Nylon
Dri-Lex® Lining
Leather Heel Pull
Leather Toe Shift Reinforcement
Poron XRD® Side Impact Foam
Vibram® Rubber Lug Outsole
Leather Welt Construction
Made in the USA
Available in Black/Camo or Brown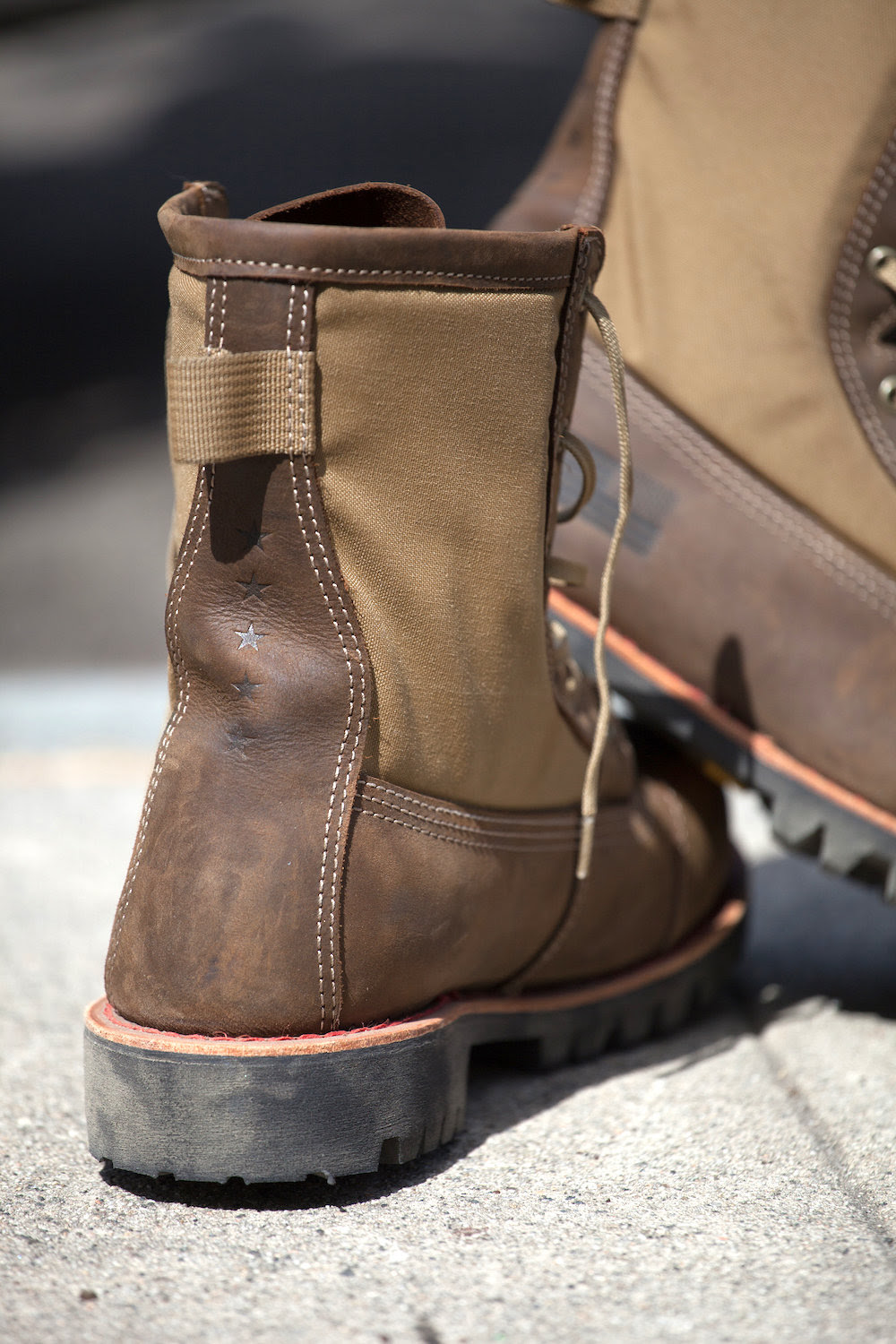 100% Sourced and Manufactured in the United States
Leather made in Vicksburg, MS
Upper Nylon made in New York, NY
Laces made in Cumberland, RI
Lacing Hardware made in Stoughton, MA
Thread made in Mt. Holly, NC
Inside Lining made in Weymouth, MA
Cushion Insert made in Wadsworth, OH
Insole made in Hampton, NH
Midsole and Outsole made in Concord, MA
Assembled in Big Rapids, MI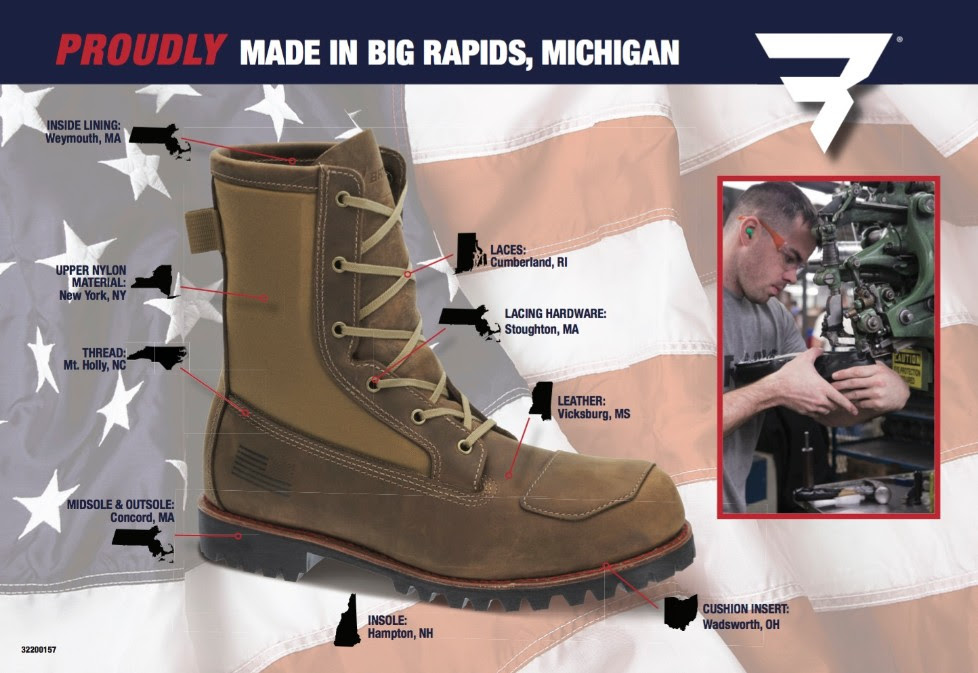 The Bates Footwear Bomber motorcycle boot is in stock and available online and through select powersports dealers. Learn more about the Bates Footwear PowerSports Line at www.BatesFootwear.com, and follow them on Facebook and Instagram for the latest updates.