Two years ago when we built a free bike for a guy who lost his home and his bike in the Moore, OK. tornado, several good companies donated parts to the bike. One of them was 8Fifty Speed Shop. This week I learned of some sad news from the owner of 8Fifty and they need help.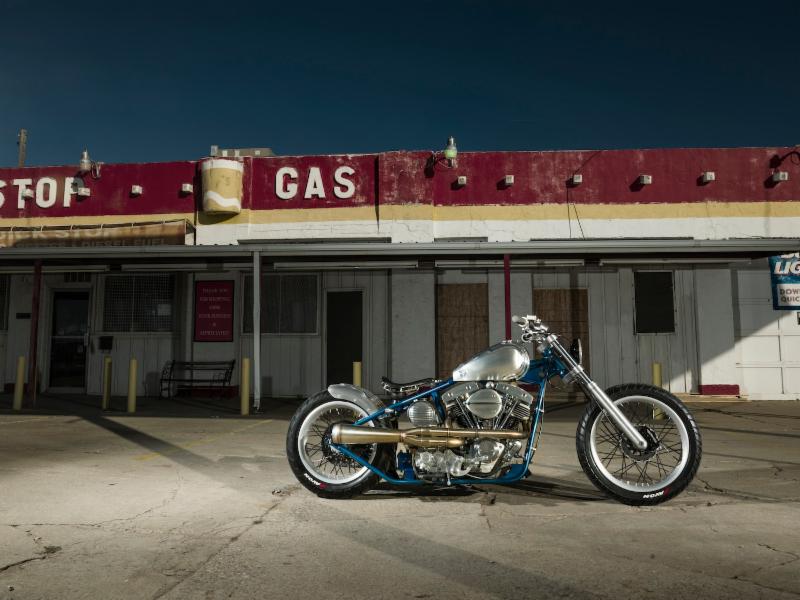 Late Sunday evening 8Fifty Speed Shop's head mechanic Mike Smith, was involved in a serious motorcycle accident where he lost control of his bike and ended up in the woods alone. He went over the bars and the ignition switch turned off, hiding him in the bushes. Nobody saw the crash so he was stranded. He shattered his T4 vertebrae, fractured sternum & ribs, tore his aorta, broken collar bone and other contusions/scrapes.
By Monday afternoon they had contacted local authorities but nothing could be done until he was "missing" for 24 hours. They were able to hack his apple ID and used the iphone locator app to find him in the woods around 5pm on Monday laying beside the bike. He is currently in ICU struggling for his life and paralyzed from the chest down. They fused his T3-T5 in the first operation but his spinal cord is damaged and the doctors say it is beyond repair. They have told him he will never walk again.
Mike Smith, 47,  is a US Navy Chief, retired. He was a salvage diver with significant ties to the dive community to this day. Mike is a social guy with a passion for motorcycles & music. After retiring from the Navy, he attended MMI in Orlando and has worked for 8Fifty Speed Shop the last few years. One of his fellow divers has started a gofundme account that can be seen here:
http://www.gofundme.com/oibsfs
He is very well loved and deserving of support. Please do what you can as well as share with others.
Long term financial support he will need is surely a staggering number. This will be a complete lifestyle change for him and his family.
Please help support if you can and help spread the word about him. 8Fifty will have a poker run benefit for him soon with help from Terry Brock (formerly of the band Kansas) and some other awesome local musicians. Check with the 8Fifty web site for updates.
Thank you for helping us help a fellow motorcyclist and Navy Veteran