It was on the leading edge of moto-happenings when it began in 2008. Back then, Thor Drake of See See Motor & Coffee Company in Portland, OR, figured the mid-winter weather just didn't allow for much gearhead fun – so he decided to provide some. That was the genesis of a show that became the prototype for others that followed such as Born Free, Mama Tried and Handbuilt: an inclusive, no-frills custom motorcycle invitational event fueled by enthusiasm.
The 10th anniversary event on Feb. 8-10 at Portland's Pickle Factory warehouse, was a celebration of having weathered growing pains and location changes while maintaining the vibe established at the start. Over 165 builders brought bikes of astounding variety and finish, from tiny mini-bike choppers to finely honed vintage gems. Known motorcycle industry companies like Indian, Russ Brown and Kuryakyn stepped up to sponsor, and vendors filled the venue with gear, clothing and attitude.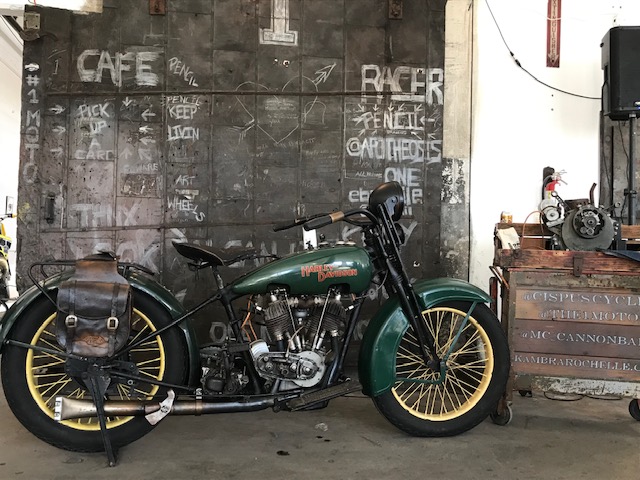 The two-level, windowed warehouse has been the perfect location, in spite of little infrastructure. The show crew had to bring in every light, every power cord, the sound system and heavy-duty heaters to stage the show there. But a variety of spaces, natural lighting, and plenty of walls for the work of 45 artists set the scene perfectly. Room for concerts on a makeshift stage allowed for bands in the evenings, extending the show's depth.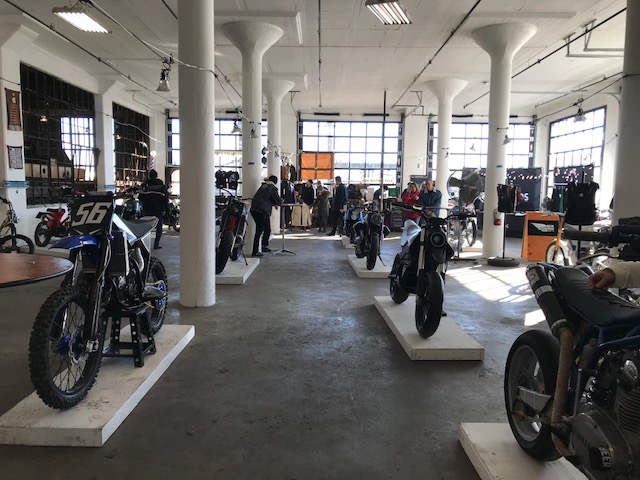 As a local/regional racer for years, Thor added competitive racing to the roster in a few years back and it was a natural extension. The only down side was the location in Salem, about an hour away. Still, enough like-minded speed freaks and fans made the trek and it connected, bringing in AFT racers and super hooligan riders to compete. In fact, this year's final main race was the first race on the 2019 RSD Super Hooligan schedule.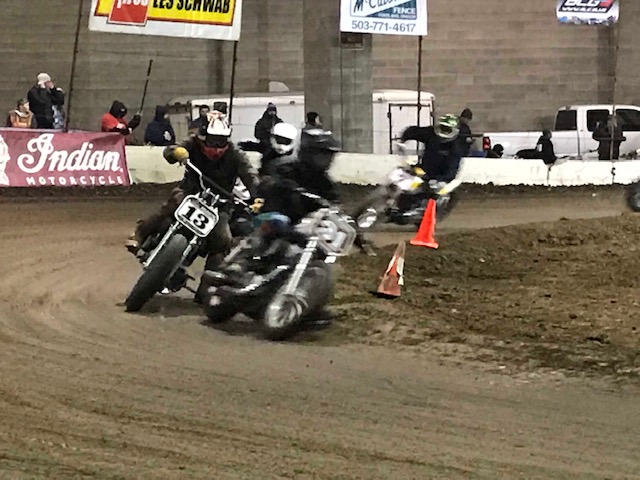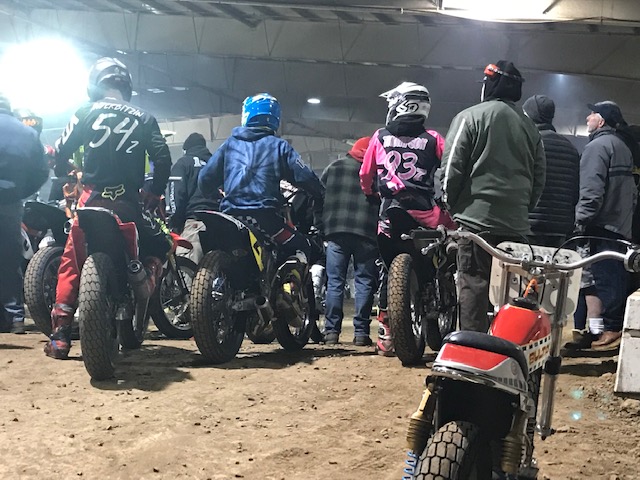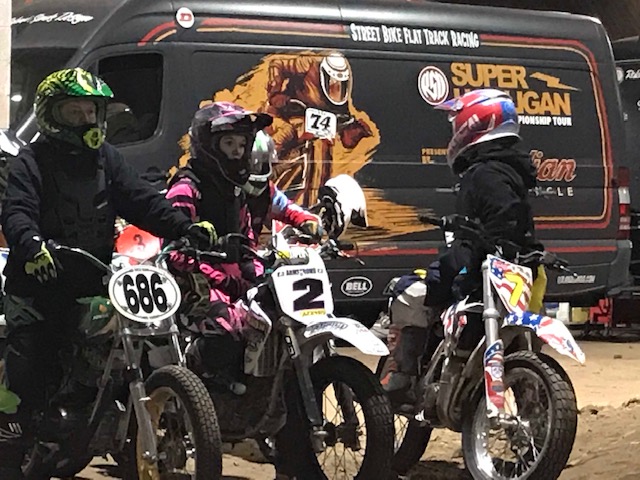 Alas, the Pickle Factory is on the cusp of morphing into a maker space, so the One Moto Show must move for 2020. But Thor is optimistic, as the new location at the convention center in downtown Portland allows for both show and racing to happen in one place.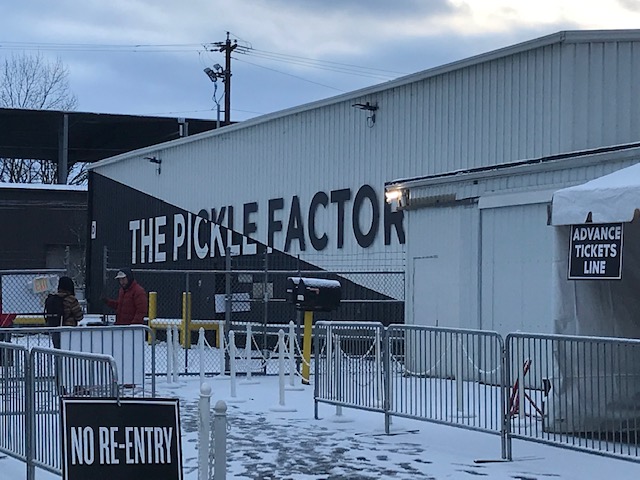 We're simply glad the show will continue, edgy posture and inclusive vibe in tact. We'll be back!
Here are some show stats, compliments of the promoters:
1 Show – 10 years!
18,000 clicks at the door.
56K followers and impressions on social media
1,750 tickets given away.
200+ media passes.
+/- 200 racers (The 1 Pro)
2000 spectators (braved the ice storm to watch the races)
1600 Olympia's enjoyed.