Lid Savvy – Jackal Full Face & Solaris Modular
By Triston King
I recently picked up my first motorcycle to ride on the scenic mountain roads of the Sierra Nevada, where I now reside. As I've become more familiar with the roads and my bike this summer, I've had the opportunity to try out two of the helmets offered by Z1R. Let me tell you about the Solaris Modular, in white, and the Jackal Avenge.
These two stood out to me as reasonable, entry level options. With both coming in at less than $200 brand new, I was concerned that they wouldn't stand up to my hopes of high-quality protective gear. But after I received them and reviewed the fit and finish, I was cautiously optimistic that I had landed a real deal on a couple nice lids.
The Jackal seems to be Z1R's flagship model, and it shows in the care taken in the design and production. It's a full face helmet with a removable, clear visor and a drop down sun visor. It has top vents and a chin vent that offer lots of airflow to help prevent fogging and to keep your head cool. The Jackal comes in seven different color schemes, all of them a variety of grey or black with options for tinted outer visors.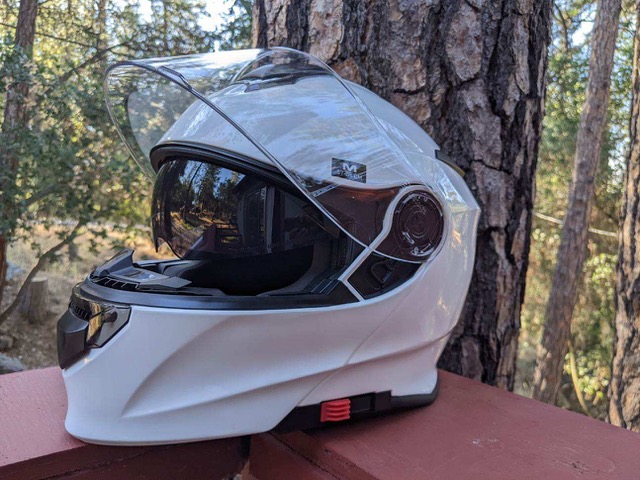 The Solaris Modular is similar in shape and features to the Jackal helmet but being a modular it comes equipped with a flip up chin bar. This allows you to open the face of the helmet while you are stopped, essentially creating a ¾ lid. This has serious benefits if you live in a hot climate, find yourself stopping often to chit chat with your riding buddies, or if you're generally averse to the confinement of a full face helmet but hate the thought of that truck up ahead blasting you with gravel.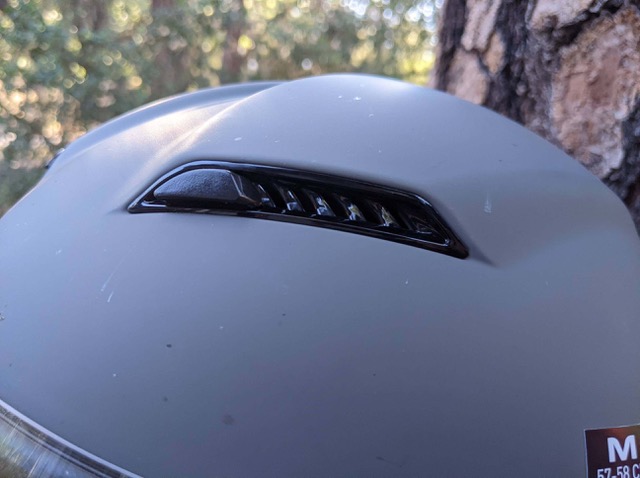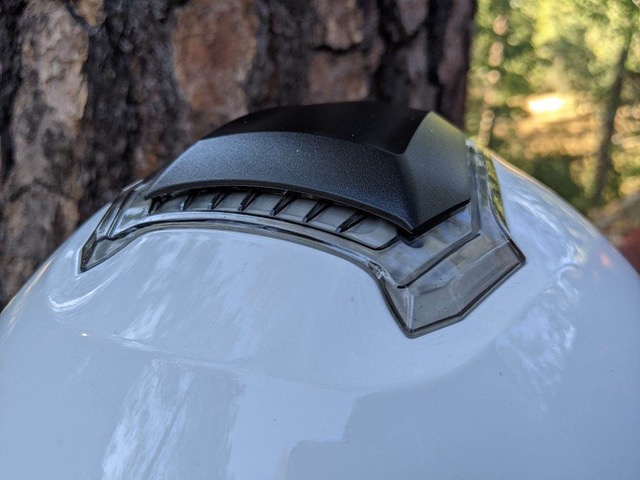 Both helmets have three air vents, drop down sun visors, removable polyester linings, chin curtains, and polycarbonate shells. They are both DOT and ECE 22.05 certified, and I'm sure either one would do a fine a job of keeping your grey matter where it belongs. When it comes to total protection though, the Jackal has a clear advantage. It offers both the structural rigidity of a full face, with an attached chin bar, along with dual density EPS foam, which has been demonstrated to absorb impact forces well. I did find the Jackal to be stiffer, tighter fitting, and hotter than the Solaris, all of which I attributed to the full face design. In my opinion though these are not bugs but features. A tighter fitting helmet will offer better protection, and the Jackal is still quite comfortable. I've worn it for hours at a time while riding through the Stanislaus National Forest and have no complaints to report.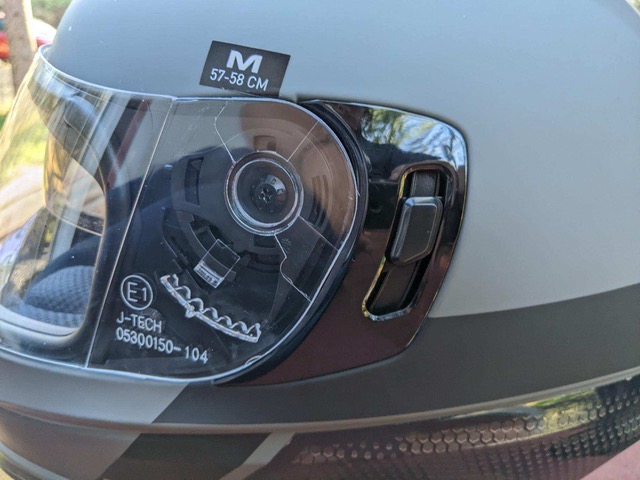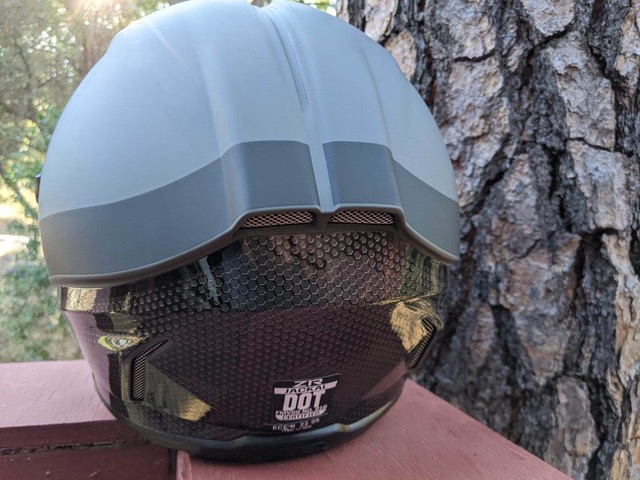 The Jackal also won me over in how well it dampens the wind noise of the highway. Its aerodynamic design helps to diminish turbulence around your head, thereby making the helmet very quiet. I usually ride with earplugs to block out wind and road noise, but I found the Jackal to be comfortable and quiet without them.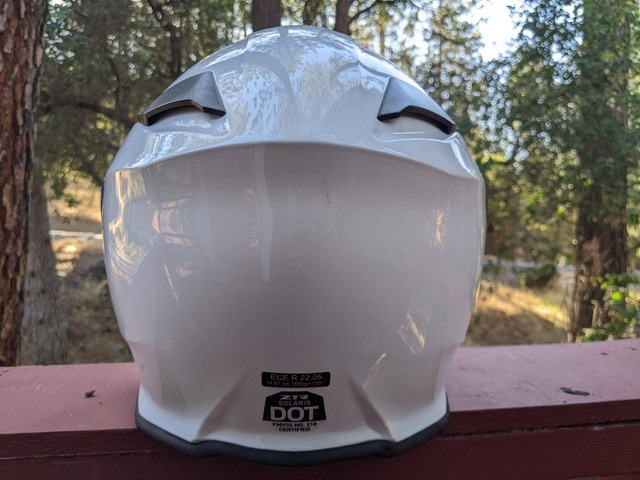 I noticed more road noise when I wore the Solaris Modular. This is due, I believe, to the nature of the flip up chin bar. The seam around the bar creates a tiny air gap where wind can creep in and create more sound as it passes through the helmet. A contributing factor might also be the single density foam that comprises the protection of this helmet. I will be keeping my earplugs in when I ride with the Solaris but I'll enjoy the benefits of its modular design.
I found both lids comfortable to wear, incredibly well ventilated, and clearly designed to offer quality without breaking the bank. Both offer tons of value for the money, with a variety of shield and visor colors plus replacement liners available. I'm going to keep swapping out these helmets as the California summer continues and temperatures climb into triple digits. If I had to chose one over the other, I think the Jackal would be my pick. Its full-face design and multi-density foam offer great protection, but I do worry that it will be sweltering in the heat. This is where the Solaris Modular may shine through.
It might not be everyone's choice, but the instructor in my riding class made a good case for wearing a helmet while riding. It's my choice. The most comfortable lid is the one you're most likely to wear, and the best helmet is the one that you will put on every time you get on the bike.
RESOURCE:
Z1R Jackal Helmet
$139.95 – $169.95
Sizes XS – 3XL + Youth sizes
Z1R Solaris Modular Helmet
$149.95 – $159.95
Sizes XS – 2XL
www.z1r.com