Looking for an All-around Leather Jacket? Z1R has the Remedy
By Triston King
In March I picked up my first motorcycle to commute back and forth from work on. I wanted to save on gas and have more fun on my drive! The most sensible option for me was a small displacement cruiser, an '07 Suzuki GZ250. With no interstate travel planned in my future and soaring gas prices eating at my wallet, my little cruiser made perfect sense. I currently live in the Sierra Nevada mountains of California and ride on the winding mountain roads that are so frequent in this part of the country. I knew as soon I bought my bike that I needed some gear to keep me protected while I learned to ride. Near the top of list was a well-built, full grain leather jacket.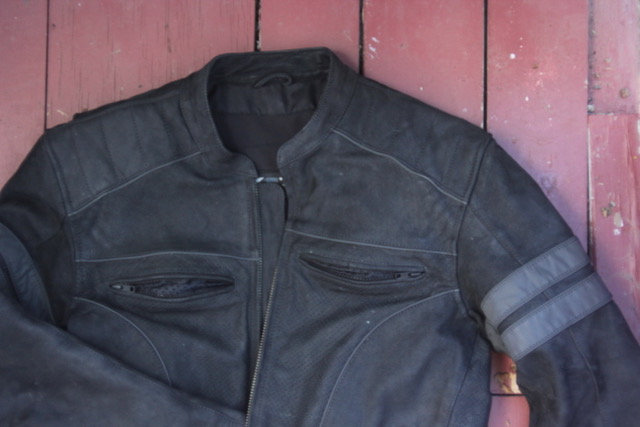 Is there any motorcycle gear quite so classic as the black leather jacket? Worn by cruisers, café racers, and sport bike riders alike, the leather jacket is perhaps the most quintessential piece of kit you can put on. While shopping around, I landed on Z1r's website and was pleasantly surprised by the affordability of their options for both textile and full leather jackets. One standout was the Remedy jacket. It seemed like everything you would hope for in such a jacket with the style, comfort, and protection to keep you safe on the road.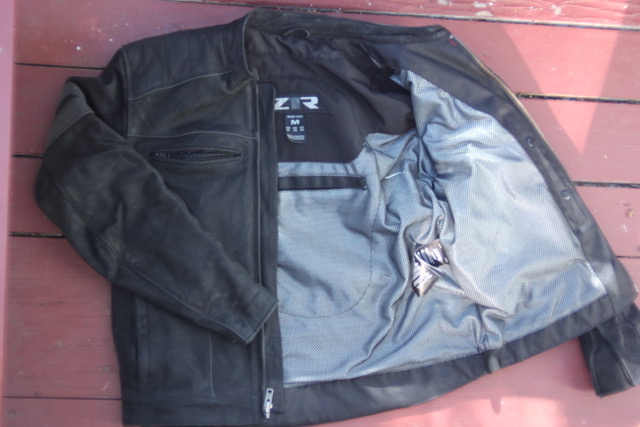 The Remedy jacket is constructed of high quality, full grain leather with perforated panels on the front and rear for increased air flow. Three air vents, two on the chest and another on the back, assist with keeping you below your boiling point during particularly warm rides, and zippered gussets on the waist and wrist allow for a customizable fit.
A jacket seemingly designed with warm weather in mind, the Remedy does a great job of creating lots of airflow and keeping you cool in spite of its dark color and all leather outer shell. The polyester lining wicks moisture and keeps you comfortable, while the vents and perforations help to sap the heat away from your body. This can have a chilling effect on colder days, but I was able to stay nice and warm with a fleece sweater on underneath, made easier by the gusseted waist and wrists.
There are four pockets on this jacket, two of which are located on the front and serve to keep small items such as your riding gloves or cell phone secure on even the roughest country backroads. The others lie inside the lining of the jacket and are intended to function as either left or right handed conceal carry pockets.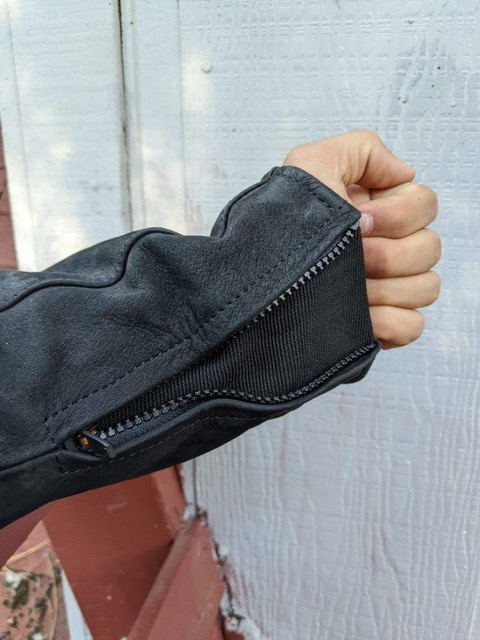 This jacket comes with built in, Velcro-sealed pockets for impact armor in the back, shoulders, and elbows. It does not come with the armor itself though. Adding it is reasonably inexpensive, and I plan to do so, but as a newer rider this is something I would like to see offered as standard by Z1R in the future. The additional piece of mind offered by impact absorption built into their jackets would give Z1R serious standout status.
Over the last several months I have been impressed with the quality and construction of the Remedy jacket. Full grain leather, YKK zippered closures, reflective bands on the sleeves, sturdy seams, and well placed air vents combine to offer a great value for your money. Will this jacket work to keep you comfortable in every situation that the road might offer? Probably not. Though with a little bit of planning, and maybe packing an extra layer if it gets cold, the Z1R Remedy jacket will do its part to keep you cool, comfortable, protected, and looking sharp on your bike.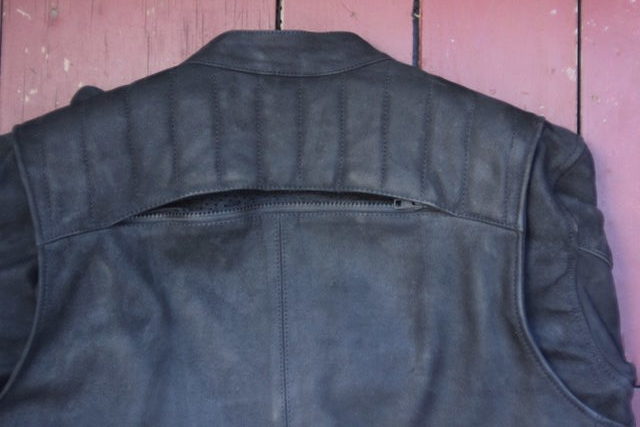 As California comes into the full swing of summer, I'll be seeing how the Remedy jacket holds up to the hot and dry conditions that plague the Sierras this time of year. I hope that I can continue wearing it throughout the riding season despite the heat. I am limited in both budget and space, and I would like to have one piece of kit that serves me well in myriad conditions. I think the Remedy Jacket serves well as an all-around piece of protective clothing that can be suited to your style of riding with a small amount of planning and tweaking. If you are searching for a well-made, versatile jacket with loads of built-in value, I recommend you look no further than the aptly named Z1R Remedy.
RESOURCE:
Z1R Remedy Jacket
$199.95 – $219.95
Men's Sizes S-5XL
www.z1r.com