Victory Motorcycles To Reveal New Model At Chicago IMS Show 
Victory Motorcycles is going to reveal its newest model, the Victory Gunner, at high noon this Saturday, February 8th, at the Progressive International Motorcycle Show in Chicago. The Gunner is said to have the best features of a heavyweight motorcycle combined with the edgy style of a bobber. The Gunner will have a powerful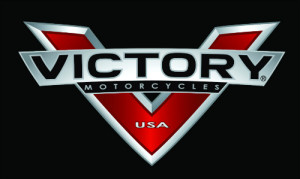 106ci V-twin in a full-size chassis with lowered seat height, and a lean-angle that will give it a ride that no other bobber currently on the market has.
"Bikers have been asking us to give them a bobber with some real power – and that's exactly what we're giving them with this bad boy," says Steve Menneto, Vice President, Polaris Motorcycles. "The Gunner's got the muscle of a heavyweight, the handling of a Victory, and it's an awesome-looking bobber. There's no other bike like it on the market, and we can't wait to lift the cover and reveal it this weekend.  The Gunner offers a much-needed option for serious riders in the market for a bobber."
The public will be able to get its first look of the bike in Chicago and demo rides on the Gunner will be available at Bike Week in Daytona in March. For more info about Victory motorcycles go to www.victorymotorcycles.com
Source: Victory Motorcycles
Posted by Sam Kanish