Sturgis, SD (May 5, 2015) – The Sturgis Buffalo Chip® has planned a full day of events celebrating American freedom and recognizing the courage and unbeatable determination of those who have stood ready to give their lives in defense of ours. In recognition of our nation's valiant veterans, the Sturgis Buffalo Chip has set aside Thursday, Aug. 6, 2015 as its 24th annual Freedom Celebration. Several brave souls have committed to making presentations to honor the fallen and imparting personal accounts of patriotism to those who attend. These special guests include many who have offered their lives and sacrificed their limbs and state of well being in the defense of liberty.
As part of the Freedom Celebration, the Buffalo Chip has organized a special ride to provide funds to organizations dedicated to supporting struggling warriors and their families. The Freedom Celebration Ride, which departs from Main Street, Spearfish, will conclude with a reception at the Sturgis Buffalo Chip. Distinguished warriors wounded in combat will lead the ride including Wounded Wear/Combat Wounded Coalition founder retired Navy SEAL LT Jason Redman and Warrior Dog Foundation founder and former Navy SEAL Mike Ritland. These two dignitaries will be joined by the mother of the first Navy SEAL killed in Iraq, America's Mighty Warriors founder Debbie Lee. These special guests will lead the procession of proud riders on a route through the majestic high plains of the northern Black Hills. A $75 donation is required to participate in the ride and may be paid at registration or online at rallytickets.com. All ride fees are donated to the Freedom Ride charities supporting veterans in need.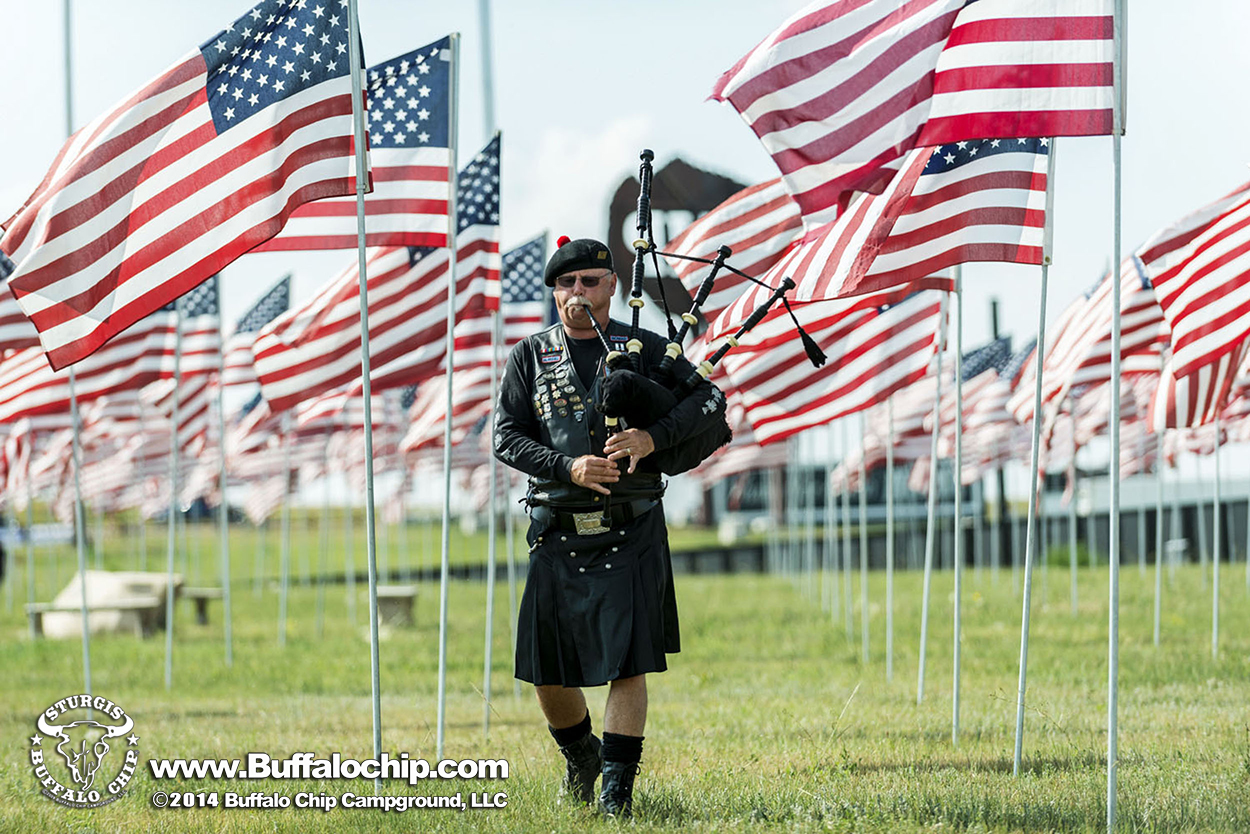 The celebration on Spearfish Main Street will include an inspiring performance by the Air National Guard Band of the Midwest, Permanent Party, special vendors and an autograph session with celebrities, authors and dignitaries. Following the ride, the poignant celebration will continue at the CrossRoads at the Buffalo Chip® with a program by veterans and catered reception. All are invited to make the donation and participate in the ride, including military veterans and anyone who wants to take part in honoring these brave men and women.
The Chip will also present the Bob Hanson Distinguished Service Award to yet-to-be-named honorees. Past recipients of this award include John McCain, and the families of Tyrone Woods and Glen Doherty, two Navy SEALs slain while saving many lives in the attack on the American compounds in Benghazi. Those wishing to participate in the activities in the amphitheater may do so by purchasing a campground admission pass. More information can be found at BuffaloChip.com/FreedomCelebration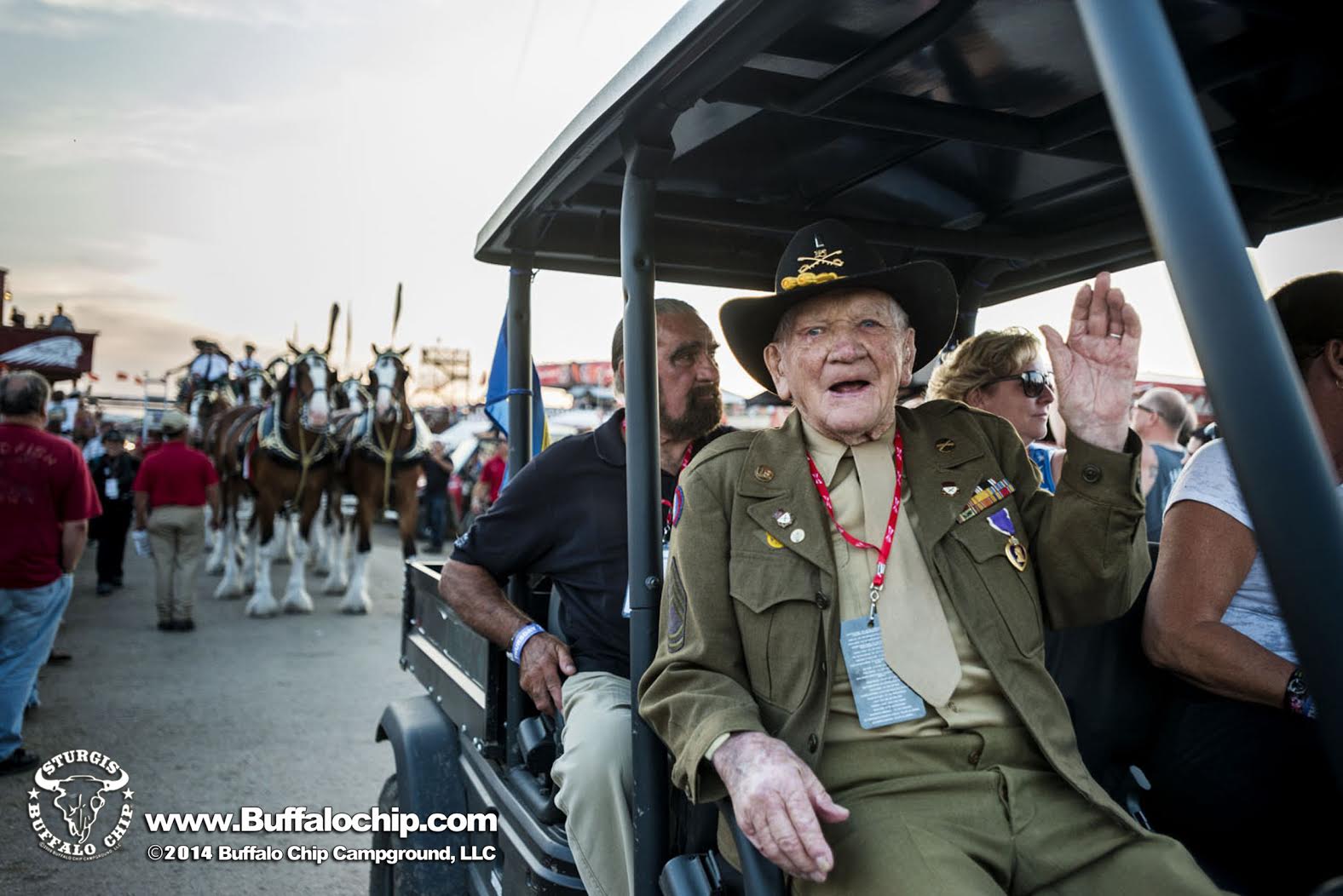 "It was my duty to shoot the enemy, and I don't regret it. My regrets are for the people I couldn't save: Marines, soldiers, buddies. I'm not naive, and I don't romanticize war. The worst moments of my life have come as a SEAL. But I can stand before God with a clear conscience about doing my job."
Chris Kyle, Navy SEAL, (ret.)
About The Sturgis Buffalo Chip
The Sturgis Buffalo Chip is the Largest Music Festival in Motorcycling™. It is the world's first and leading entertainment destination for the motorcycle enthusiast. Established in 1981, the venue's high-profile, nine-day festival, known as The Best Party Anywhere™, remains one of the world's most televised and longest running independent music festivals. Buffalo Chip guests have the freedom to party and play while experiencing world-class concerts, outrageous events, moving freedom celebrations, thrilling PowerSports and more. Located three miles east of Sturgis, SD on 600 creek-fed acres, it offers cabins, RVs, camping, a swimming hole, bars, mouth-watering food, showers, paved roads, and more to visitors traveling from all corners of the world. The Chip's concerts are free with camping. More details are available at www.BuffaloChip.com.