Fort Worth TX- March 8, 2022 – BikeMaster today announced a new line of motorcycle mirrors that hit the mark on quality, price and style. A mirror change is a simple upgrade for owners who want to improve their bike's look or provide more visibility and a better experience on the road.
The new lineup includes four styles, each can be a perfect match for a custom or classic look on a metric and V-Twin motorcycle. The mirrors come in both round and oval shapes and most are available in both chrome and matte black finish. They fit most bikes on the road today. All of the mirrors feature metal construction and all of the styles come with a swivel arm, which allows them to be used on the right or left side.
These products ship to BikeMaster dealerships this month.
ROUND MIRRORS
Nothing says classic look like a round mirror on a motorcycle. The new lineup from BikeMaster includes both a three-inch diameter and a four-inch diameter version. Both feature high-quality adjustable arms and are available in chrome and matte black. Retail price is $22.95 for the three-inch version and $24.95 for the four-inch model.
OVAL MIRRORS
BikeMaster's oval mirrors allow greater mirrored surface, which makes these two products perfect for many riders. The BikeMaster Oval and BikeMaster Classic Oval have a XX-inch width for a great look at the rider's you've left behind. Both include all-metal construction and a precision, swivel ball joint adjustment. The BikeMaster Oval is available in Polished Chrome and Matte Black for $24.95. The Classic Oval features a custom CNC-machined stem, a polished chrome finish and is sold as a pair for $59.95.
About BikeMaster 
Founded by Ed Tucker in 1981, BikeMaster has been providing great products to motorcycle riders in America for over 40 years. With a product line that includes bolt-on customization items, shop equipment, tools, consumables, maintenance and cleaning products, BikeMaster has something for every rider while delivering a quality product at a fair price. Whether a bike owner loves to ride, accessorize, customize or restore, BikeMaster is there to help.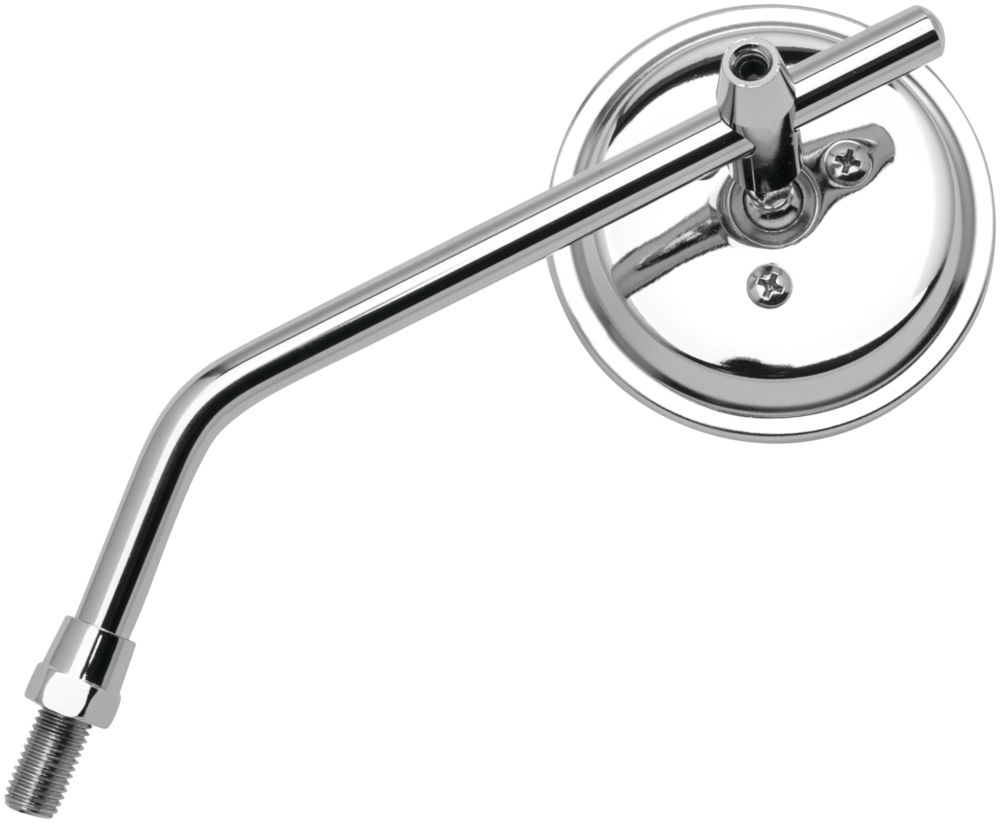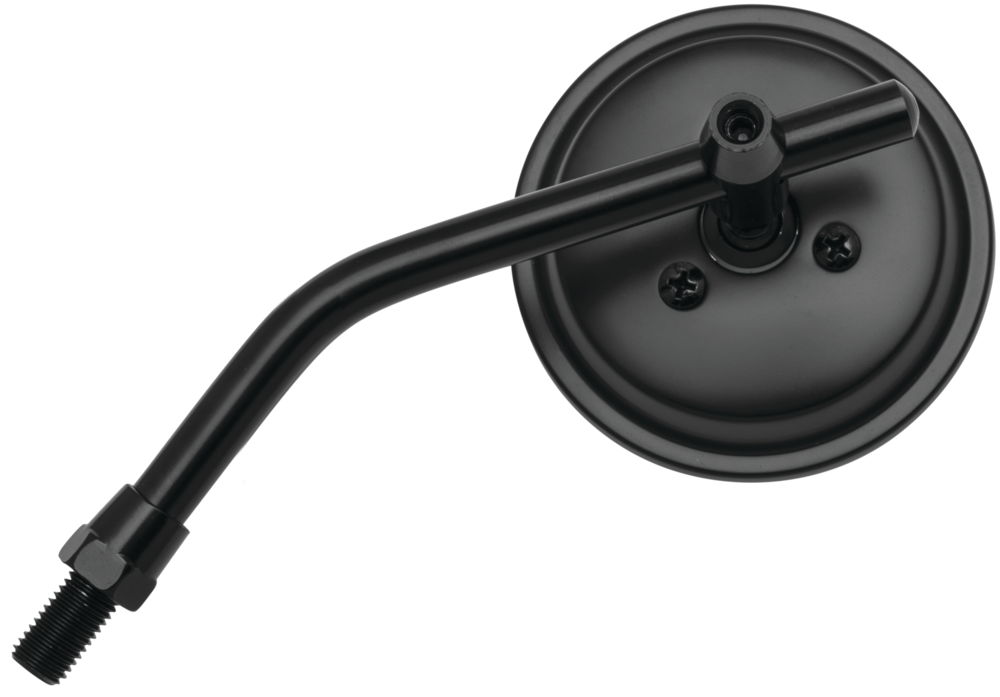 ADDITIONAL PRODUCT INFORMATION 
Four-inch Round Mirror
Dimension 4" W x 1" D; stem length is 5 ¼" which is adjustable with an Allen wrench. Includes two 10mm, one Yamaha 10mm reverse thread.  Sold individually. Available in Chrome p/nr 600800 or Matte Black p/n 600801; retail $24.95
Three-inch Round Mirror
Dimension 3" W x 1" D. stem length is 5 ¼" which is adjustable with an Allen wrench. Includes two 10mm, one Yamaha 10mm reverse thread. Sold individually. Available in Chrome p/n 600802 or Matte Black p/n 600803; retail $22.95
BikeMaster Oval Mirror
Dimension: 5 1/8" L x 2 5/8" W x1 ¾" D.  Stem length 5 ¼" which is adjustable with an Allen wrench and 10mm thread only will not fit the Yamaha reverse thread. Sold individually.  Sold individually. Available in Polished Chrome, P/N 600804 retail $24.95 and in Matte Black, P/N 600805 retail $24.95
BikeMaster Classic Oval MNirror
Dimension: 8 1/2" L x 2 1/2" d.  Stem length is 6 1/8" includes 2- 10mm and 1 Yamaha 10mm reverse thread. Sold in a pair.  Available in Polished Chrome, P/N 600806 retail $59.95