Next stop: Germany
There's nothing easy about competing at the Championship of the America's (COTA) show during AIMExpo. Maybe that's what makes winning it so sweet!
COTA is arguably North America's premier custom bike competition, serving as the ultimate showcase of the country's finest builders. Adding to the prestige is the show's distinction as an automatic qualifier for the AMD World Championship of Custom Bike Building, which takes place at the Intermot Bike Fair in Cologne, Germany, every other year.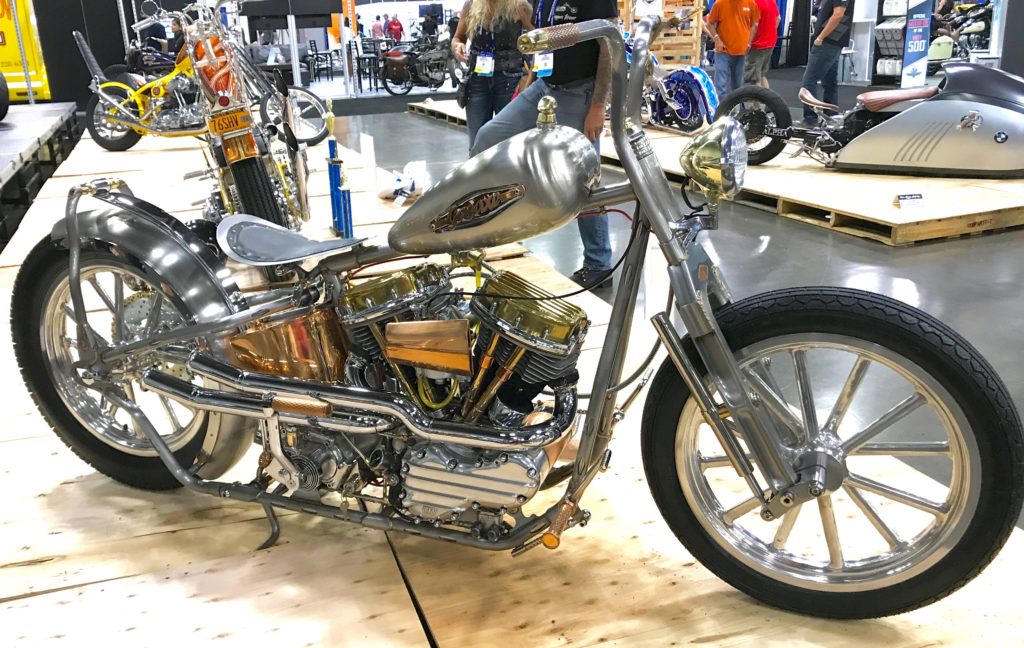 This year a total of 31 bikes entered COTA during AIMExpo in Columbus, Ohio, 9/21-24. Winners were determined by peer judging in four different classes; Free Style, Performance Custom, Retro Custom, and Street Custom. AIMExpo attendees voted for a People's Choice winner.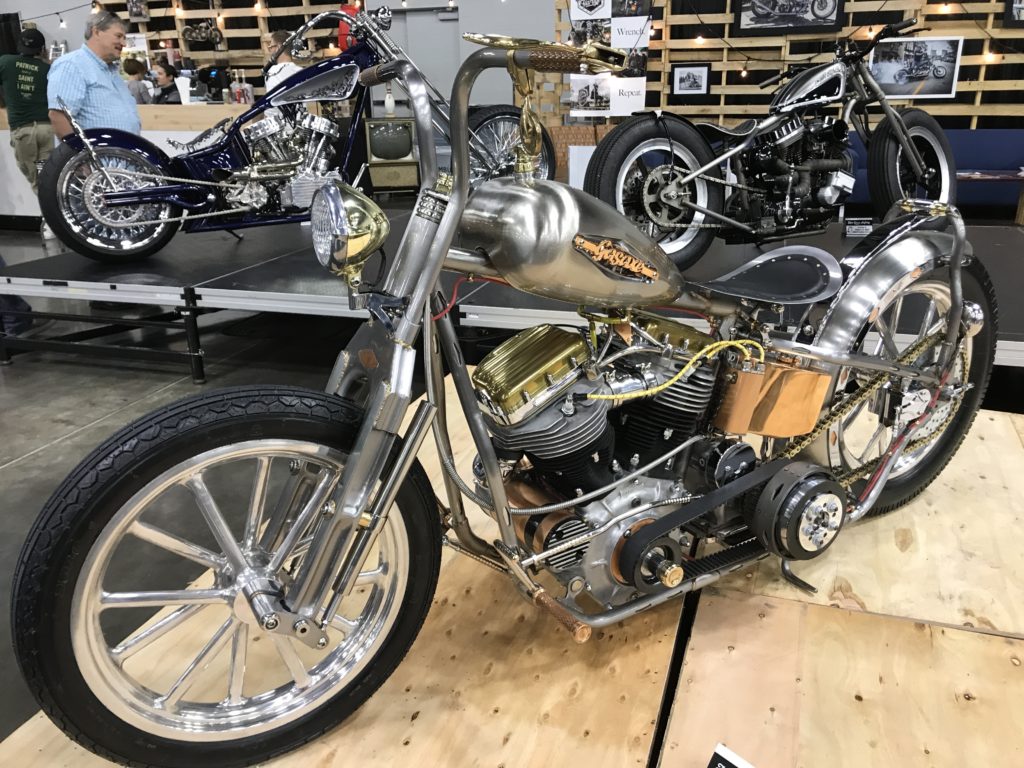 Taking first in Free Style was Tim Dixon of Gas Axe Chop Shop in Ten Mile, Tennessee, with his 1959 Panhead custom called "Pennie Lane." Innovations include Halibrand Magnesium dragster wheels, a handbuilt leaf spring-style suspension made from Ford Model A components, copper oil tank and intake, and dozens of hand-fabricated brass and copper pieces. A master welder and fabricator, Dixon's ability is apparent. The award is much deserved; Dixon will travel to Intermot 2018 in pursuit of the world championship.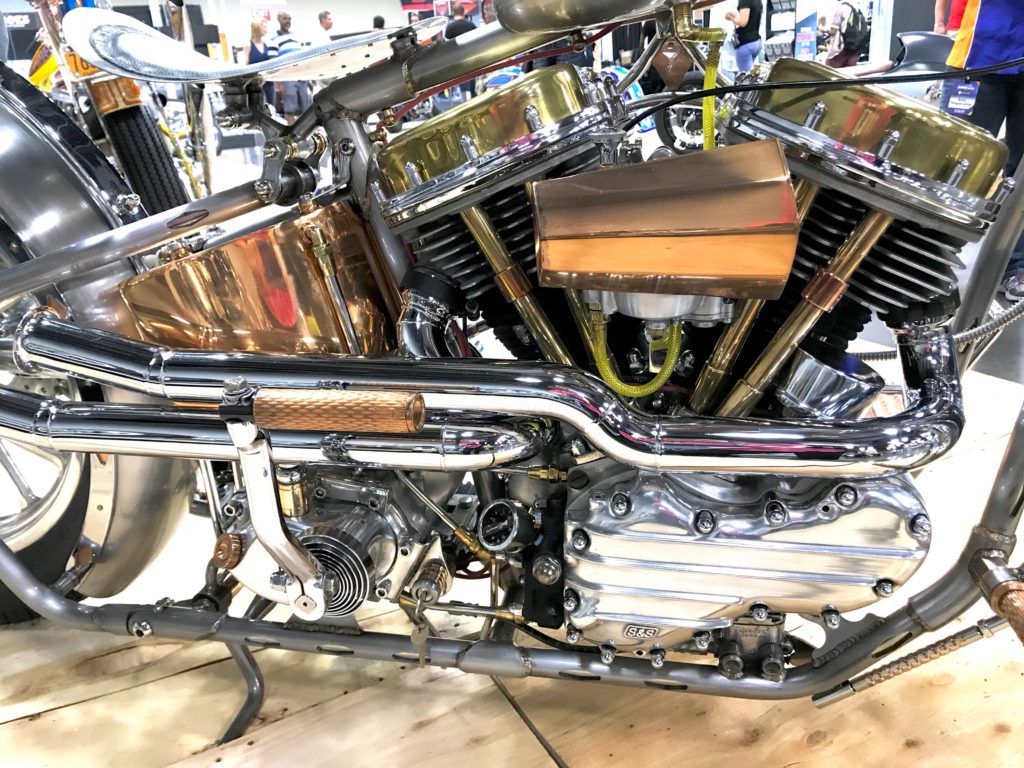 See details and more images in our earlier article here: https://irontradernews.com/pennie-lane-by-gas-axe-chop-shop/
The People's Choice winner was the BMW Alpha built by Salt Lake City machinist Mark Atkinson, and inspired by a concept created by Turkish designer Mehmet Doruk Erdem.
People's Choice
Mark Atkinson