Williams Grove Half-Mile returns on September 8; New York Short Track at an all-new venue set for July 14.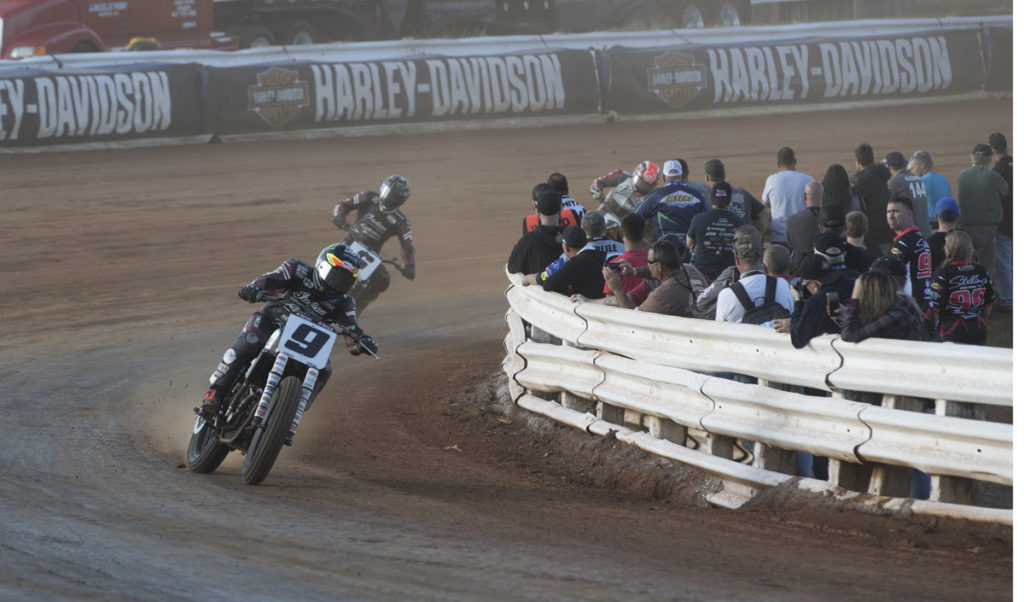 DAYTONA BEACH, Fla. (Oct. 3, 2017) –
American Flat Track is pleased to confirm two events in the northeastern U.S. as part of the 2018 schedule. New for the series, the New York Short Track will be held in upstate New York on
July 14
and the wildly-successful Williams Grove Half-Mile returns to the schedule on September 8.
After putting on two thrilling events in the Syracuse market, America's original extreme sport will return to the area for the third year in a row but at an all-new venue for the series, Weedsport Speedway.
"We are excited to bring the high-intensity racing action that only American Flat Track can deliver to our fans in New York," said Cameron Gray, COO of AFT Events, promoter of the New York Short Track and Williams Grove Half-Mile. "Short track racing has been described as 'a fistfight in a phonebooth' and there is no doubt that the racing action will be intense next year."
The 2017 Williams Grove Half-Mile was the first American Flat Track event held in Pa. in nearly a decade, and the event proved to be a favorite for both fans and riders alike. The 2018 rendition of the Williams Grove Half-Mile will be held on September 8, the same weekend as in 2017. The revised event schedule for '18 means the event will conclude one hour earlier than this season, giving motorsports fans ample time to make it to nearby Port Royal Speedway that evening and catch double the racing action.
"The Williams Grove Half-Mile was one of the most exciting events of the season and we're proud to announce next year's date," Gray said.  "We can't wait to put on another night of fantastic racing in front of a sell-out crowd when we return to Williams Grove Speedway."
Additional information about the New York Short Track and Williams Grove Half-Mile, including the availability of tickets and additional entertainment elements, will be announced in the near future on American Flat Track's website at http://www.americanflattrack.com.
How to Watch:
NBCSN
and
FansChoice.tv
are the official homes for coverage of American Flat Track events. All 18 rounds, from the season-opening Harley-Davidson DAYTONA TT to the American Flat Track Finals in Southern California, will air in one-hour primetime telecasts throughout the summer and fall on NBCSN. FansChoice.tv remains a cornerstone of AFT's digital strategy and provides live streaming coverage of every event.
About American Flat Track:
American Flat Track is the world's premier dirt track motorcycle racing series and one of the longest-running championships in the history of motorsports. Sanctioned by AMA Pro Racing in Daytona Beach, Fla., the series is highly regarded as the most competitive form of dirt track motorcycle racing on the globe. For more information on American Flat Track, please visit http://www.americanflattrack.com, like us on Facebook, follow us on Twitter, check us out on Instagram, live stream the events at FansChoice.tv and catch all the American Flat Track racing action on NBCSN.