Images and story by Polina Krasnova,
Polina Krasnova is a photographer from Moscow, Russia, which we have featured on Iron Trader News many times now. Her wonderful eye for photography shows and her passion for the motorcycle industry runs deep in her blood. Enjoy her wonderful images. Check out her Bikers Insider FaceBook page as well.
Last week the Dutch exhaust specialists of The Jekill and Hyde Company celebrated their 25th anniversary at the headquarters in Belfeld, The Netherlands. Together with 500+ highly respected dealers, suppliers, colleagues and other guests it was time to raise a glass and party! One of their warehouses got completely transformed into a party venue with bike towers, a stage and a long bar. At the entrance the visitors were greeted by a whole fleet of Dr. Jekill & Mr. Hyde vehicles.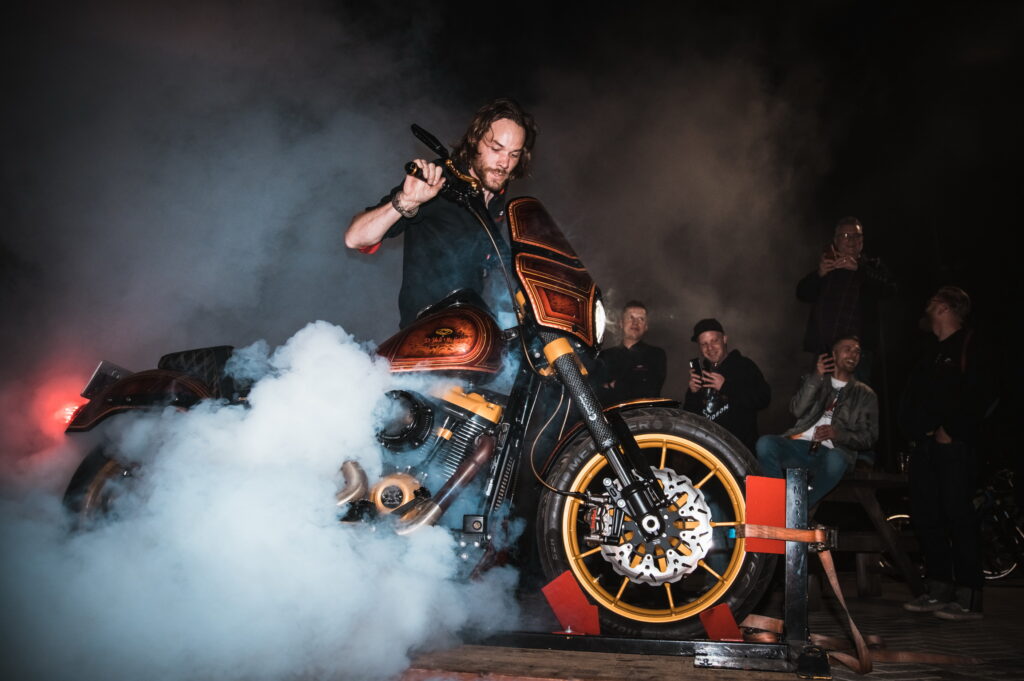 Walking through a row of motorcycles, flanked by their Dodge Rams and the two show trailers, the path for the visitors was lit by big fire pits before entering the building. After the official opening by CEO Geert Valckx, the visitors were treated to a history lesson. Together with presenter Frank Sander employees Sjoerd Ottenheim and Florian Fuchs took the listeners on a journey through 25 years of Dr. Jekill & Mr. Hyde. With speeches by former CEO Jacques van de Kerkhof and Mario Müller, managing director Germany, the audience got to see how a business that stared in a garage 25 years ago turned into a global player!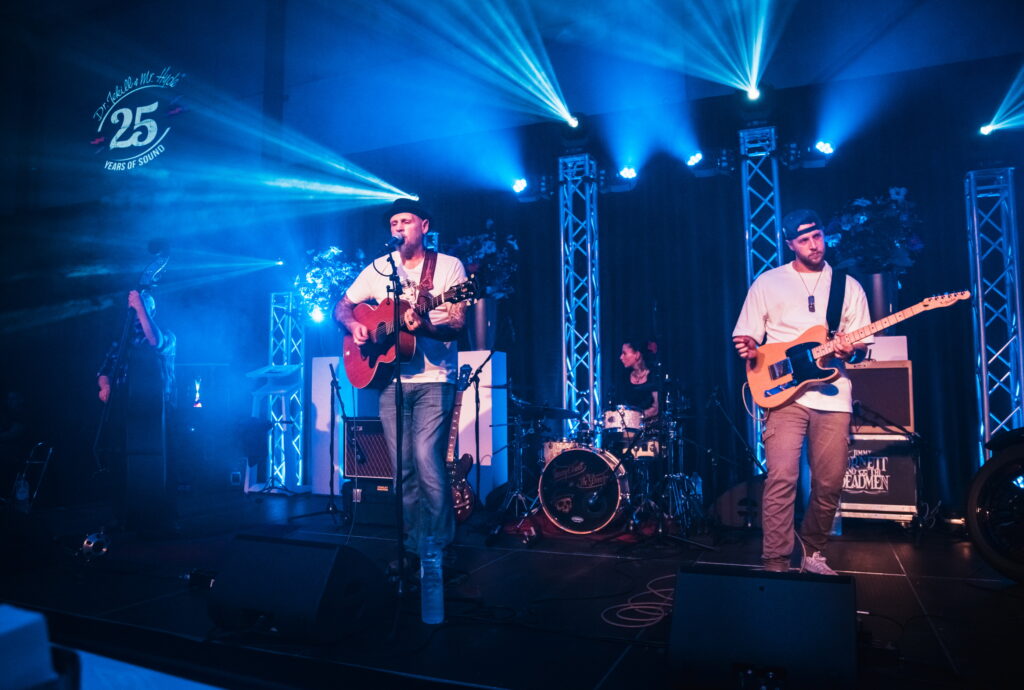 After the official part of the evening, rock 'n roll veterans Jimmy Cornett and the Deadmen kicked off their set to really get the party started. With their sweat drenched rock, they managed to get the already great atmosphere to a higher level! At the same time outside many bikes were stared and a lot of tires did not get to see the end of the night, because of all the burnouts that were made!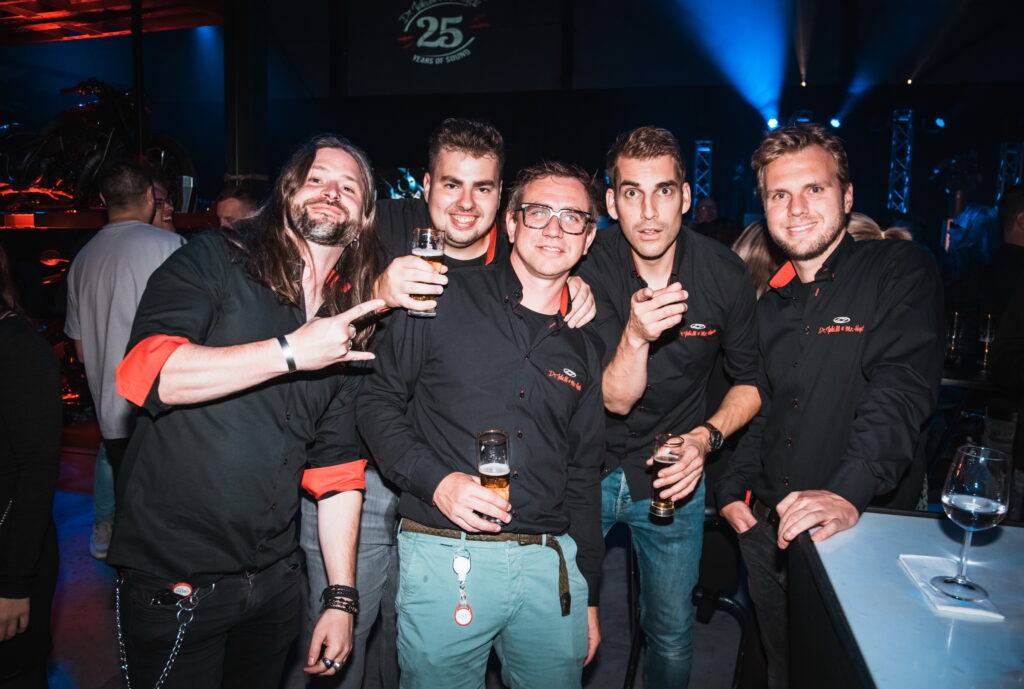 Just have a look at the pictures and see all the smiling face, and you can say that The Jekill and Hyde Company can look back at a great party where everyone had a good time and made some awesome memories!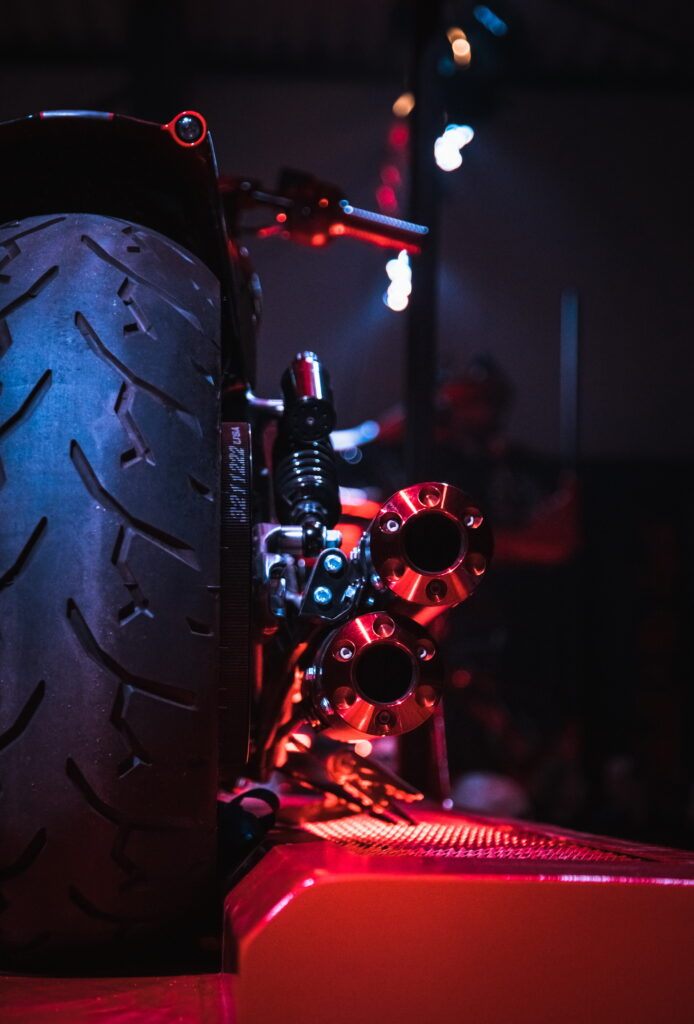 About The Jekill and Hyde Company
The Jekill and Hyde Company gives motorcyclists the ultimate riding experience with The Exhaust. Their adjustable exhaust systems give you the possibility to adjust your sound to the moment and offers street legality, excellent performance, premium quality and 4 years warranty.  Dr. Jekill & Mr. Hyde exhaust systems embody three distinct sound modes: the silent Dr. Jekill mode, rumbling Mr. Hyde mode and the dynamic mode in between. By a simple push of a button a valve inside the muffler closes, opens or opens halfway, which gives you the possibility to easily adjust your sound to the moment! The system is legal in all modes. https://www.jekillandhyde.com/en/brand-selector