Suspension Technologies' Hooligan Shocks Transforms Harley's Sportsters into a New Motorcycle
Suspension Technologies U.S.A. announced today that they are shipping their Hooligan Racer Shock® for the Harley-Davidson® Hooligan-class race bikes.
Whether you're Hooligan racing or just want more performance, the Suspension Technologies U.S.A.'s Hooligan Shocks for 2000-2017 Harley-Davidson Sportsters models delivers a real performance edge for street bikes and dirt track racers.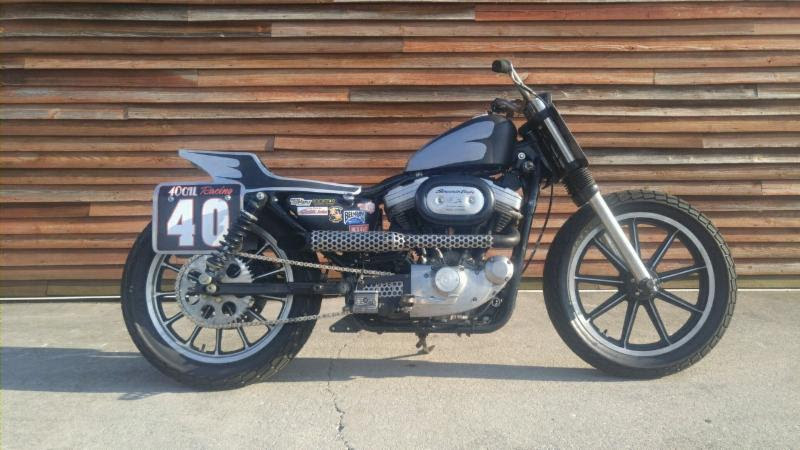 Hooligan Shocks for Hooligan Racers
A Hooligan Racer Shock® is built with premium components in a technically-advanced design so that it will significantly increase the capabilities of the bike, including stopping, accelerating and turning. In addition, because it is designed for racing applications, it will reduce fatigue and improve the rider's handling and control of the motorcycle.
Using his decades of racing connections, Mike Alex, Suspension Technologies' Shock Specialist, sourced the best American shock components including rods, bushings and seals and applied it to the tried and true racing-oriented performance designs that he'd been working on for over the last twenty years.
"Our Hooligan Racer Shock® is fully double-adjustable for compression and rebound as well as offered in 3 spring rates," explained Alex. "We balance the valving between the piston and the base valve, and this allows us to get more dampening and deliver a more consistent, plush and controllable ride for the racer."
To ensure consistency, each shock is hand-assembled, dyno-tested and matched to 2% of dampening force. The preload is also adjustable.
Another technique born of racing is the utilization of low pressure nitrogen gas in a monotube body. This enhances the control of the race bike because it provides a more linear transition from compression to rebound. Conversely, utilizing high gas pressure can become a de facto gas-spring, which can be difficult to tune.
"Make a small adjustment to the Hooligan shock and you can tell the difference on the bike," said Matt Harris, Hooligan Racer and 40 Cal Customs' President. "It's more stable and delivers a solid feel to the rear of the bike."
The combination of a strong engineering staff, in-house CAD design and CNC machines allows the firm to deliver the highest-quality motorcycle parts and accessories available today.
Each shock utilizes aircraft-quality 6061 T6 billet aluminum components, which are anodized for long term durability and good looks.
About Suspension Technologies, a Yelvington Company
Suspension Technologies is a state-of-the-art company involved with cutting edge products for both the trike market as well as the conventional V-twin market. All
YelvingtonDesigns.com
trike conversions are aerospace designed, CNC precision built and Made in USA.