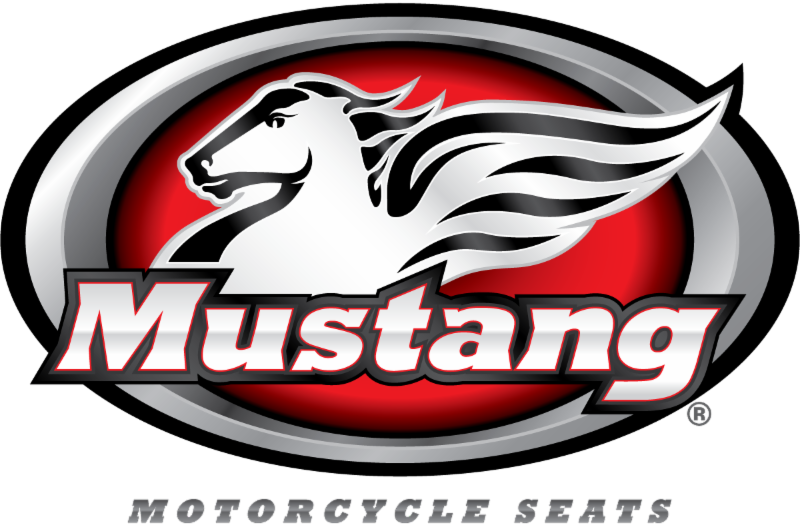 February 7, 2017, Three Rivers, MA
– Thrilled with your Freewheeler
®
but just need to sit back further?  Want a slightly wider seating area?  By popular demand, Mustang has now added their "Super" Touring style to their line of seats for these 2015-17
H-D®models.  
The 19″ wide driver seat on the Super Touring provides truly maximum seating radius plus sits the rider about 2″ further back compared to Mustang's Standard Touring seat for the Freewheeler.  The passenger will enjoy a slightly bucketed and very ample 14″ wide seating area.
These Super Touring seats complete Mustang's range of options for the Freewheeler, which include a Standard Touring seat plus a Forward Touring design which moves the driver 2″ forward for easier steering control.  All three options feature detailed, automotive-inspired stitching, a front bucket drain hole and a built-in driver backrest receiver.  Add an optional, fully adjustable driver backrest to any style for all day back support.
As with all Mustang seats, the marine-grade fiberglass baseplate, proprietary comfort foam and individually sewn covers are proudly handcrafted and assembled in their historic New England facility (tours by appointment).  For more information, visit
www.MustangSeats.com
 or call Mustang at
800-243-1392
or
413-668-1100
.  Feel the Mustang difference!
Super Touring one-piece seat with driver backrest receiver for Freewheeler® 2015-17:  #79598;  MSRP $589
Super Touring Driver Backrest for Freewheeler® 2015-17:  #79649; MSRP $219
For more information click
here
.
 For additional hi-res images of Mustang's Super Touring seat for Freewheelers 
Click here
.