By Savannah Rose, Social Media Coordinator at S&S Cycle
One of the continual questions echoing through the motorcycle world is: "How do we save the motorcycle industry?" And while we here at S&S don't see a dying industry, we do see an opportunity to grow our world. "But how?" you ask. We think it starts with the kids.
Yes! The future of our world, and future riders, builders, craftsmen. Recently, we worked with Kevin "Teach" Baas, of Prior Lake, Minnesota, who teaches a STEM-based shop class – science, technology, engineering, and math, to be exact. During his Manufacturing classes at Lakeville North High School, Baas teaches his students to build a chopper. And what's more challenging than building a full custom bike, right? He guides students through all aspects of the build, from engine to metalworking and welding, and at the end, the kids get to attend shows and display their unique motorcycle creation.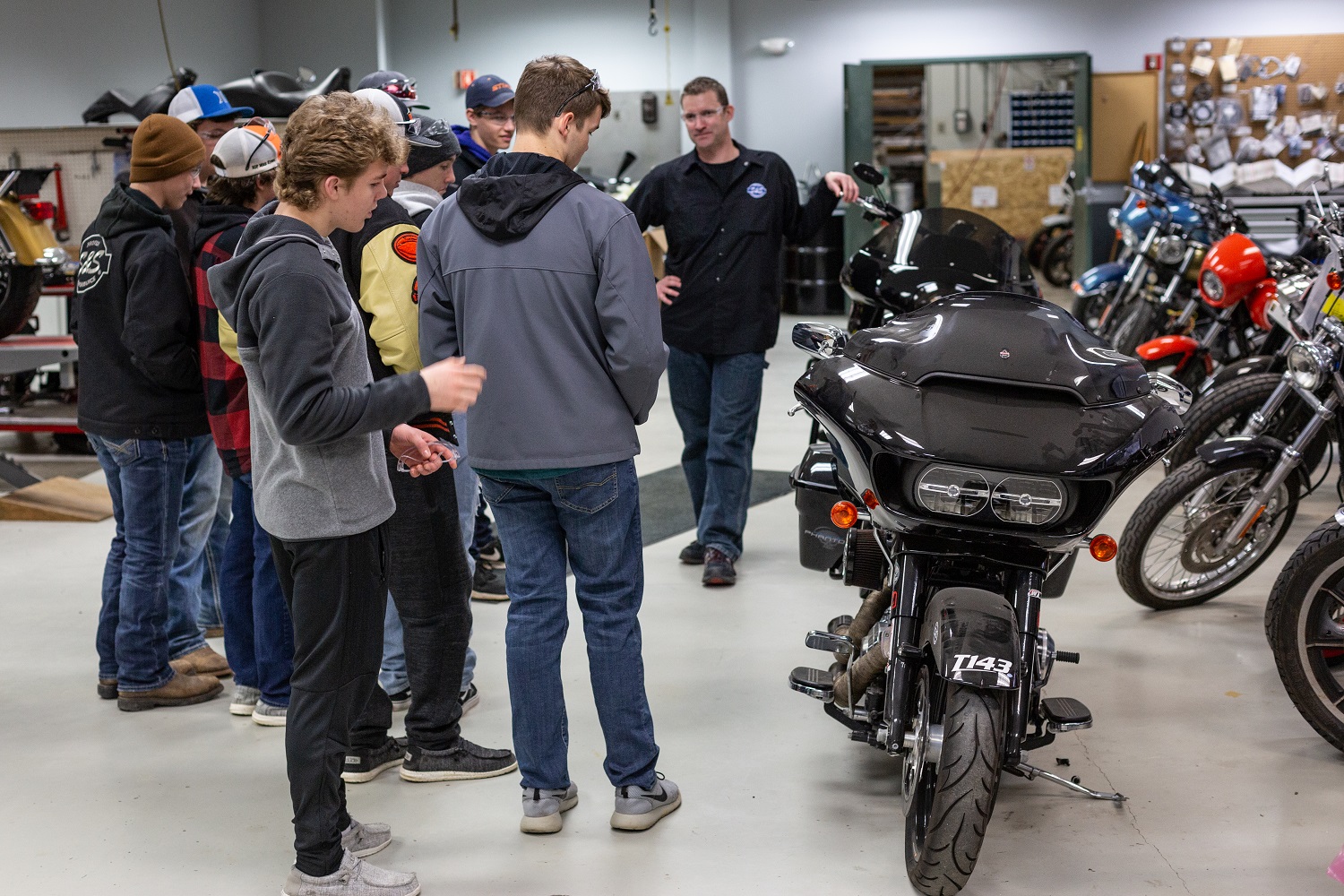 After working with Baas for a number of years, we decided it was time to bring this type of learning closer to home – to the surrounding communities of the S&S Cycle Ranch. Starting out with nearby Viroqua High School, we brought along seven of our "seconds" engines and one of our managers, Kevin Boarts, to teach the kids about building V-twin engines. Shop teacher Bill Hannah had already established a small-engine class, which is vital to students in the area. Most of them have grown up on farms, learning basic mechanics and maintenance from family members. Now, the kids would learn a curriculum about motorcycle engines (and, of course, big horsepower!) The course lasted about a month, and has the potential to lead to a lifetime of learning about motorcycles for these 14 students.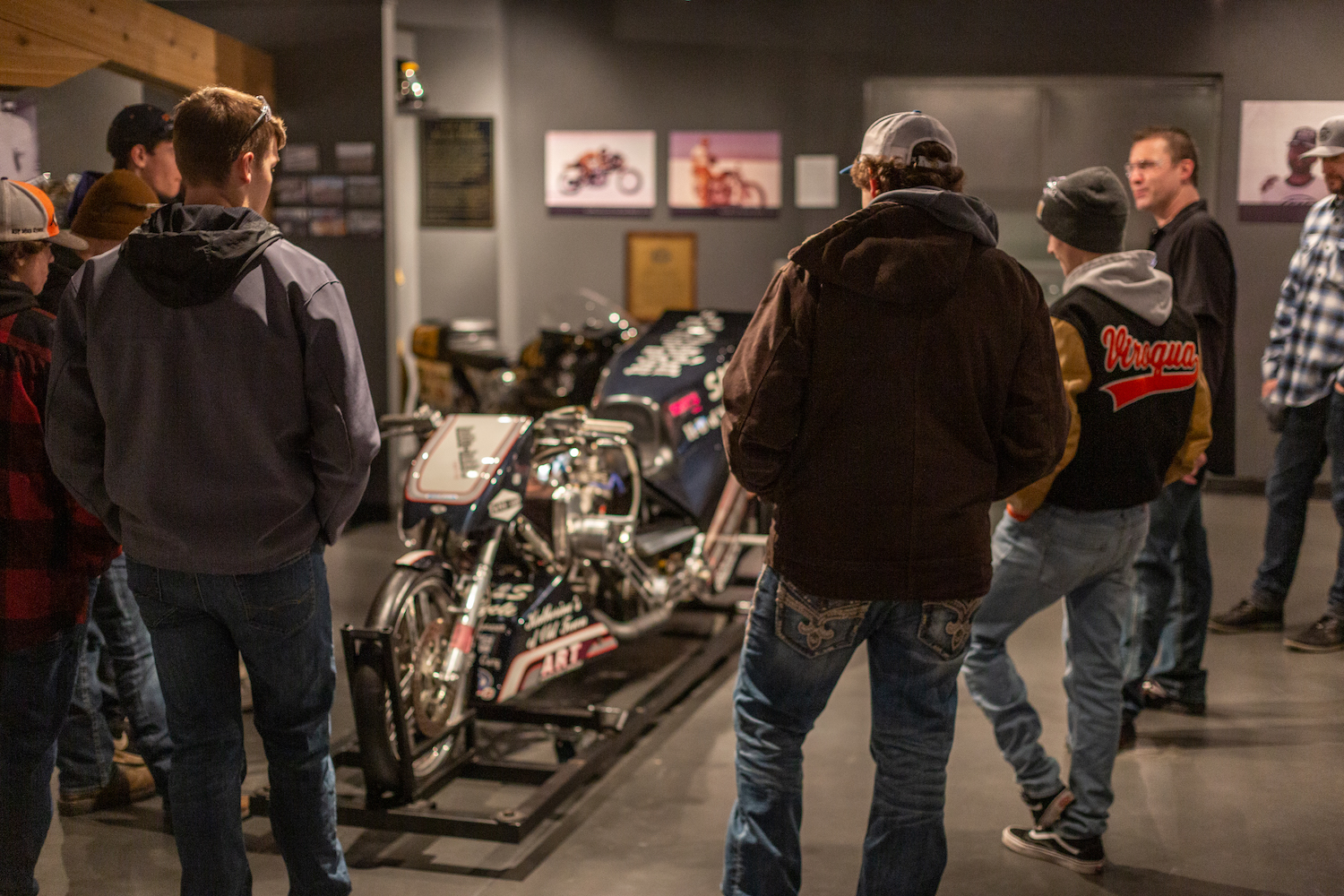 Next up, these engines and on-the-go classroom will travel to more area high schools, including Westby, Kickapoo, and more. We hear from the students that they are incredibly excited to learn a little about twistin' wrenches on motos, and we often hear from the parents, teachers, and school alumni that they wish they'd had a class like this when they were in school!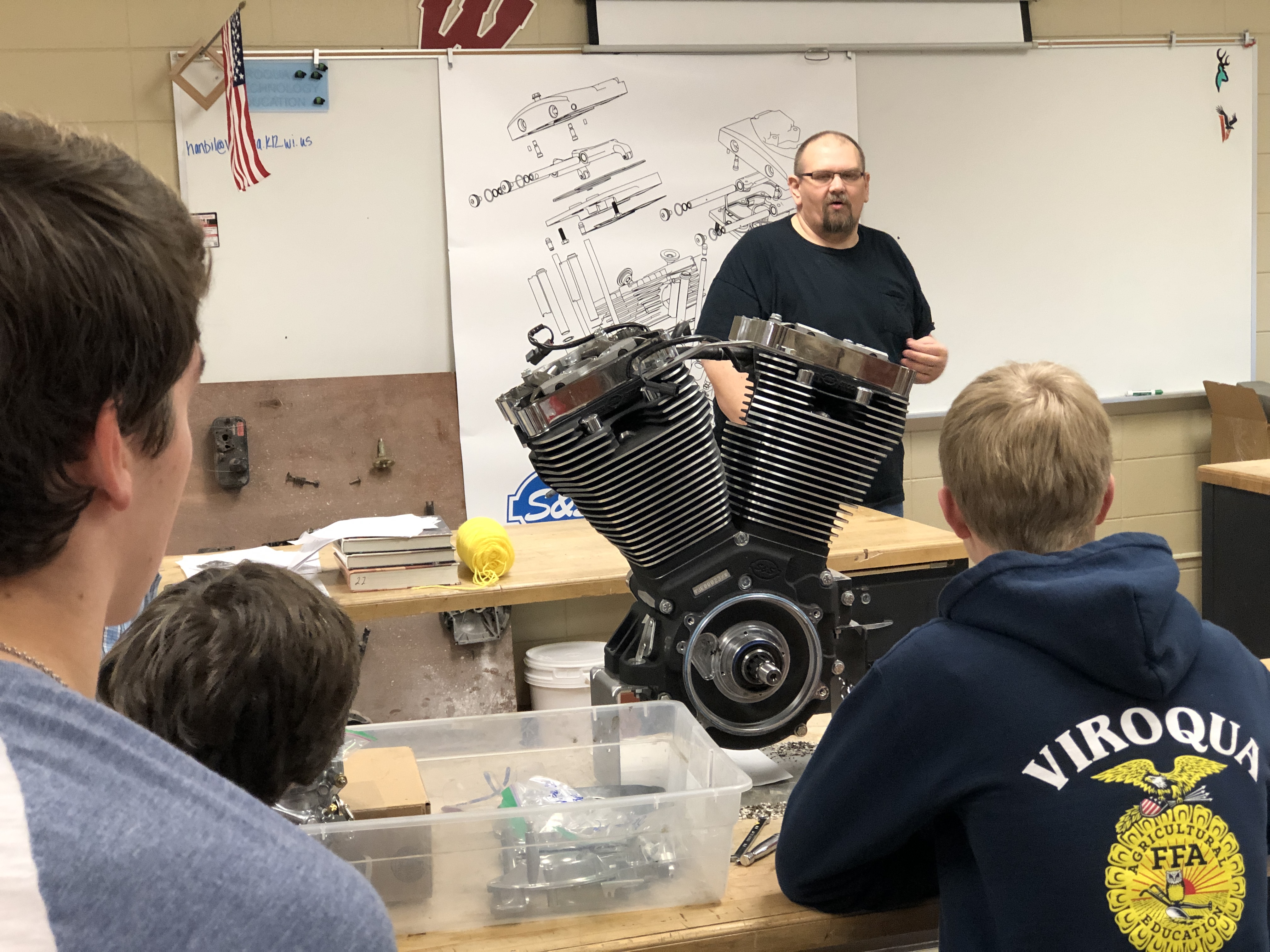 After the Viroqua class wrapped up their engine builds, they got a field trip to the S&S facility in Viola. They toured our museum, which ranges from historical photos to the TRAMP motorcycle, original bikes owned by both George Smith and Margie Smith, nitro-powered drag bikes and even a 200mph Sportster. The tour then led to the manufacturing area – where our employees make each part we sell. From the initial castings or even blocks of raw material, they use various machines, including top-of-the-line CNC machines, to create the parts you know from S&S. The kids got to see behind the scenes in a company they know of, and some even have family members working at!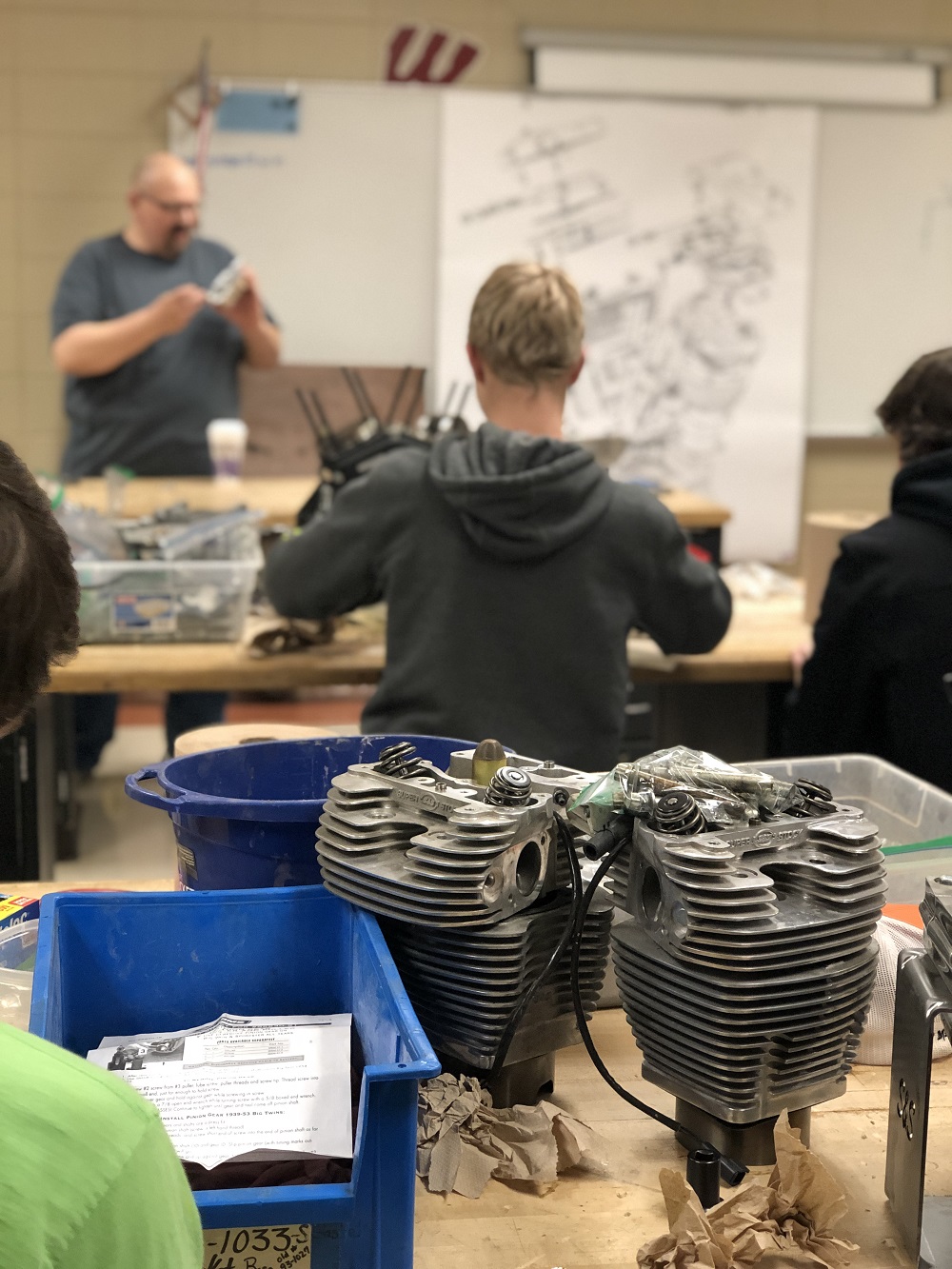 We're excited to hear about more student based shop classes and learning environments like Motogo from Skidmark Garage, the Build Moto mentorship program, and community-based learning and wrenching from Skidmark, Lucky Wheels, Standard Moto Co. and more. We can't wait to see more motorcycle based vocational and trade learning for everyone!
With more and more focus on getting younger folks riding – from OE companies building small bore motorcycles and mini bikes, to fun events like Flat Out Friday's indoor flat track races geared towards getting the whole family involved – we at S&S feel like this is just the beginning. It's vital to not only get the next generation of riders on bikes but to provide them with the knowledge to maintain their own bikes, along with personalizing and upgrading them. Customizing is one of the most fun parts of this world! No one rides stock, right?