Contact:
Grant Hillegass
S&S® Cycle, Inc.
(608) 627-0423
ghillegass@sscycle.com
For Immediate Release
S&S® Cycle, Inc., Offers Free Exhaust System Installation During Daytona Bike Week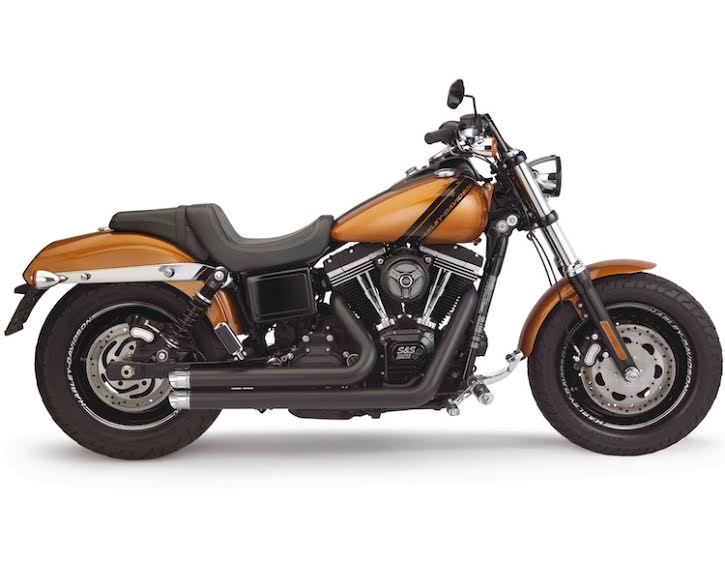 Equipping Bikes With S&S Power Tune Performance Exhaust Gets Easier
Viola, WI -(March 3, 2015) S&S® Cycle, the performance product leader for American v-twin motorcycles, is providing free installation for any Power Tune Performance Exhaust during Daytona Bike Week, March 6 – 15.
The S&S® Cycle semi truck will set up at Bruce Rossmeyer's Destination Daytona (1637 N. U.S. Hwy 1, Ormond Beach, FL), starting on March 5th. Riders can purchase Power Tune Performance Exhaust products, enjoy free installation, and listen to the new, righteous roar of their bikes. This will also mark the first time consumers can view the entire line of the Power Tune Performance Exhaust and accessories. "What's better than getting the best American-made performance exhaust system for your Harley-Davidson® motorcycle?" asks VP of sales Paul Devine. "Having it installed for free."
The S&S® display will feature:
·       4 brand-new billet CNC-machined tip designs for the 4″ Race/Tour mufflers–(Power Vector, Power Band, Power Thruster,      Power Burn)–in addition to the Classic and Sculpted versions, all available in chrome or black Xylan(TM) coated.
·       New header pipes that fit Harley-Davidson Dyna® and Softail® models, available both in chrome and black ceramic finishes.
·       The new T143 and the Dragon 143 project bike that features this big, bad bolt-in engine.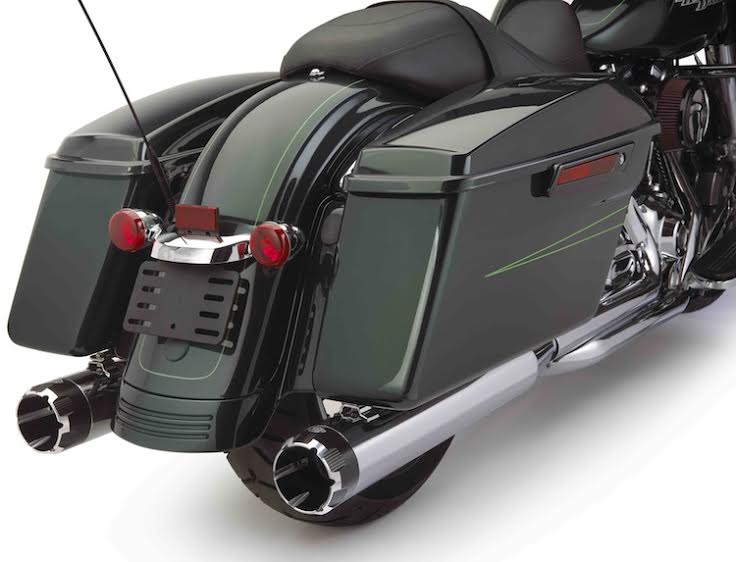 Every rally-goer is encouraged to swing by and say "Hi!" peruse products, and check out the free S&S® swag that will be given away. In addition, when you bring your bike for a free install, you'll have a chance to be featured in an S&S® Internet video. Look for updates detailing S&S Cycle's free installs for the new Power Tune Performance Exhaust during Daytona Bike Week. Watch for new and exclusive posts, images, and videos shared on these channels:
Facebook: https://www.facebook.com/SScycle
Twitter: https://twitter.com/sscycle
Youtube: https://www.youtube.com/user/sscycle2
Instagram: http://instagram.com/sscycle
LinkedIn: https://www.linkedin.com/company/s&s-cycle-inc
Google +: https://plus.google.com/u/0/b/109545590555913276720/+ssmotors/posts/p/pub
Pinterest: http://www.pinterest.com/sscycle/
About S&S®Cycle, Inc.
S&S® Cycle is the premier provider of Proven Performance® solutions for American v-twin motorcycles that enhance performance and the riding experience. S&S Cycle has been engineering and manufacturing high-performance products in the USA for nearly 60 years.
For more information on S&S Cycle and the company's new brand, Power Tune Performance Exhaust, visit www.sscycle.com/power-tune-exhaust.
Ken Conte
Rise Above Consulting
970.227.2588
1717 Deweese Street
Fort Collins, CO  80526
A locally owned full service public relations and marketing company specializing in media relations and brand building.