In recent years, anyone with an EZ-Up and a folding table could hype a "Bike Show," complete
with social posts promising vendors, food, giveaways – and the ubiquitous "glory" as the
winners' takeaways. Satisfying results have seldom met such expectations.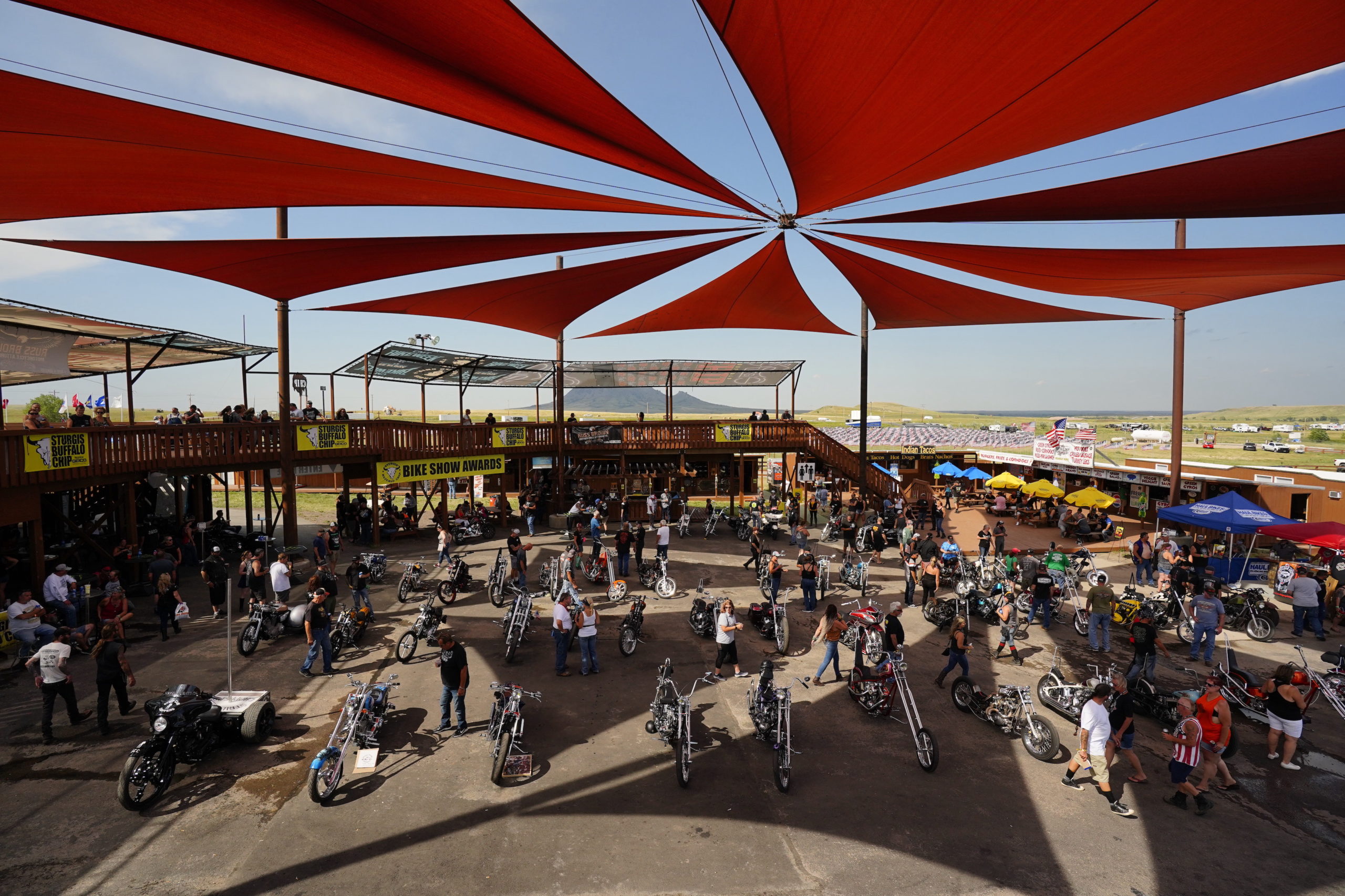 Not so with the Sturgis Buffalo Chip School's Out Chopper Show, happening on Saturday,
August 7 th , 2021, in its 4 th year and the first of a long roster of daily shows at the free-access
Buffalo Chip Crossroads. This show grew from a coalition of like-minded people – people who
like choppers, yes. But more importantly, people with solid industry cred, professional attitudes
and due respect for owners, builders and the craftsmanship that goes into authentic chopper
style.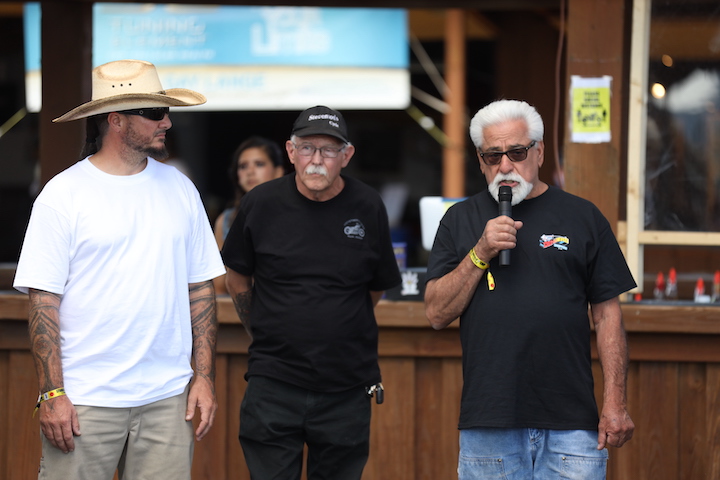 Let's start with Mondo Porras of Denver's Choppers, who, with Denver Mullins, defined
chopper style in 1967 igniting a worldwide phenomenon he continues to influence. Mondo
speaks with a gentle authority that stems from decades of unrivaled experience; if you don't
listen to what he has to say, it's your loss.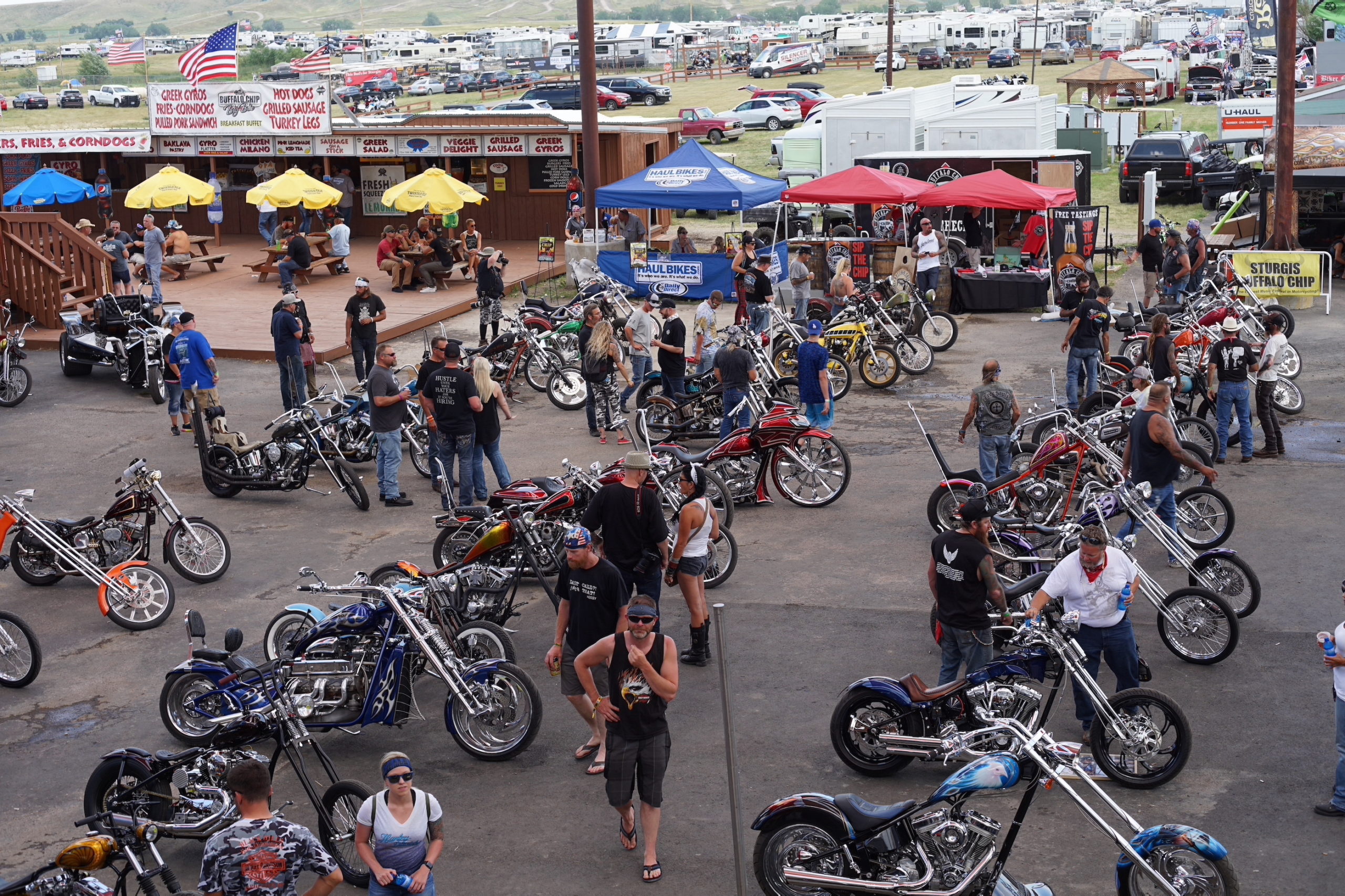 Steve Massicotte, Paughco's head of product development (and so much more,) brings to the
Chopper Show his deep expertise and knowledge in fitment, fabrication and manufacturing.
John Marcella, owner of Johnny Mac's Chopper House, brings east coast mechanical prowess, a
strong network and a philanthropy perspective. Longtime industry feature- and event-
photographer Jack McIntyre supports and enables, with an eye on presentation.
The man who originally brought this group together is Mario Crim, a relative newcomer by the
standards of those already mentioned – but Mario is making up for lost time like greased
lightning. His creativity and vision pulled the threads to involve partners and build this
community, fine tuning and reaching out to make more than the sum of the parts.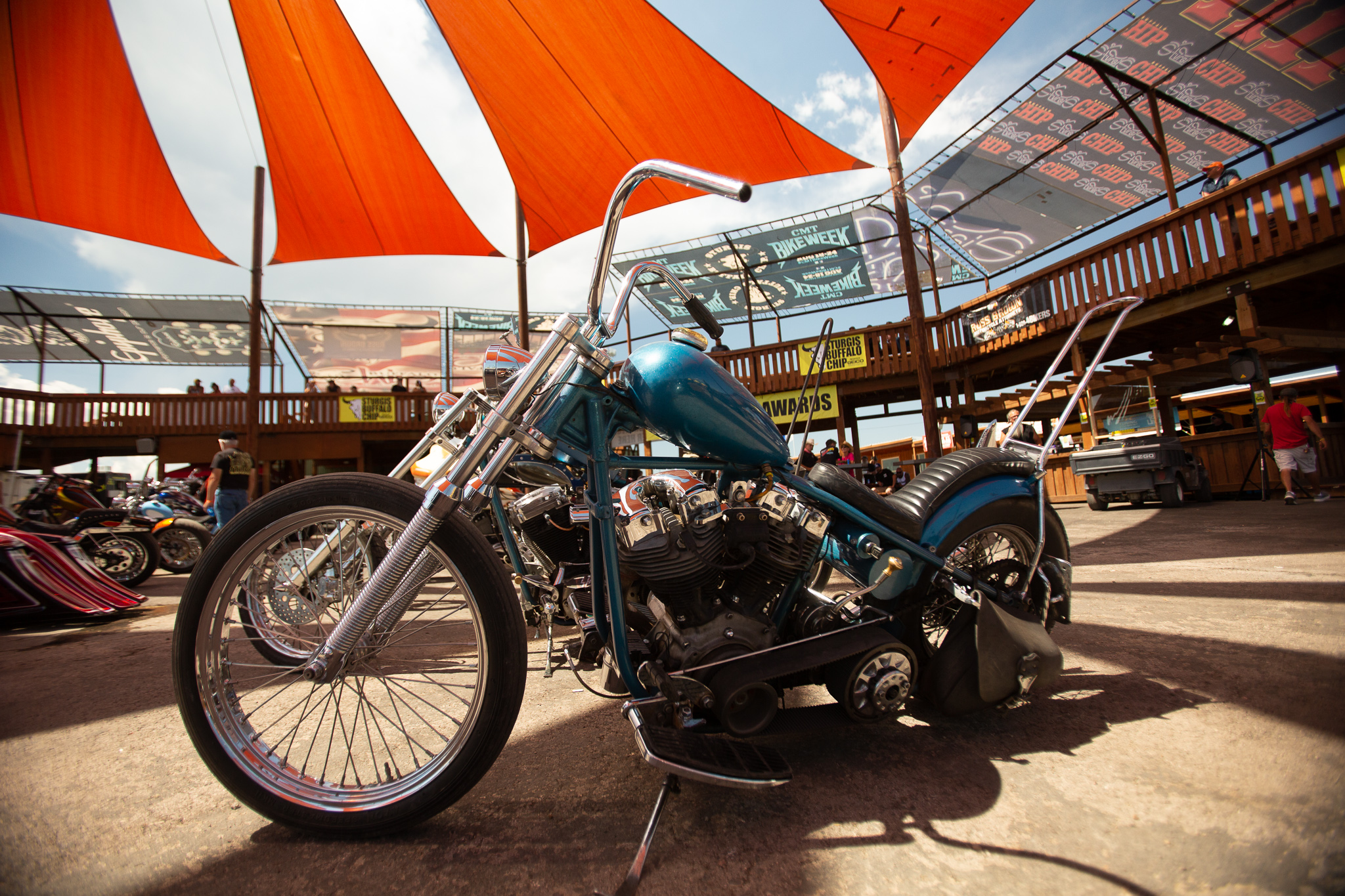 What can participants expect from the School's Out Chopper show? Free entry to the show at
the free-access Buffalo Chip Crossroads – with plenty of free parking. (Vendors, entertainment,
food and drink are givens.) Easy registration with input from experts to appropriately classify
your bike and present it well. Proper class designations with first and second places in each of
them plus Best of Show and Best Paint awards. Expert judging by industry professionals;
winning bikes earn their recognition. Respectful interviews and commentary with Mondo and
builder Aaron Greene. Coveted prize packages of legitimate value, limited edition posters and
laser-cut trophies. In short, attention to detail and polished presentation by people who care.
This group of friends and colleagues possess the know-how to execute a high-caliber event that
not only showcases their respect for the classic chopper but elevates the appreciation of it to a
much broader place. They explain and instruct through passion and dedication, several of them
having done this their entire careers, their whole lives.
So don't miss the School's Out Chopper Show. It's a bike show that raises the bar to emulate
legacy shows from the chopper's heyday. One that harkens back to the way it used to be – the
way it still should be.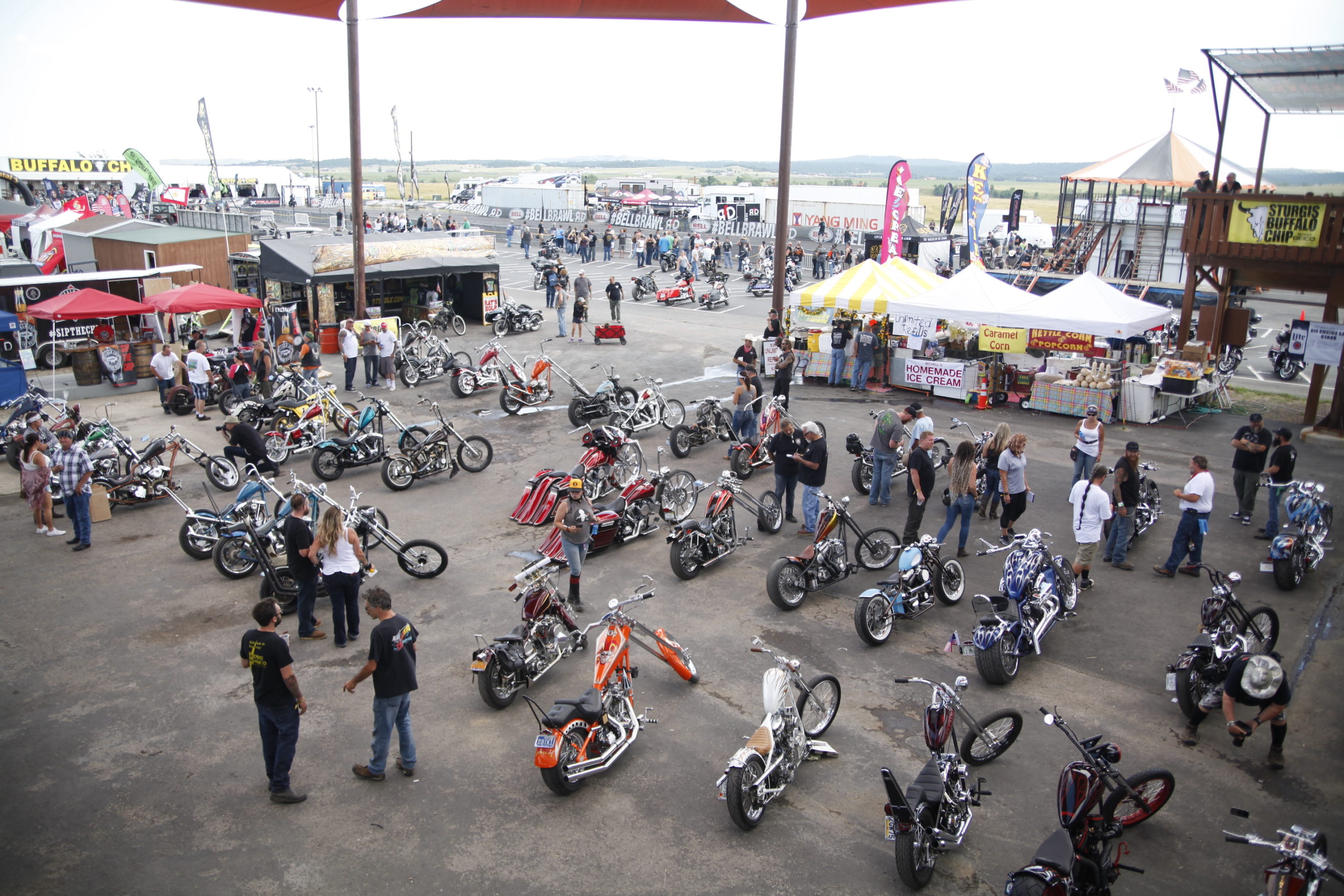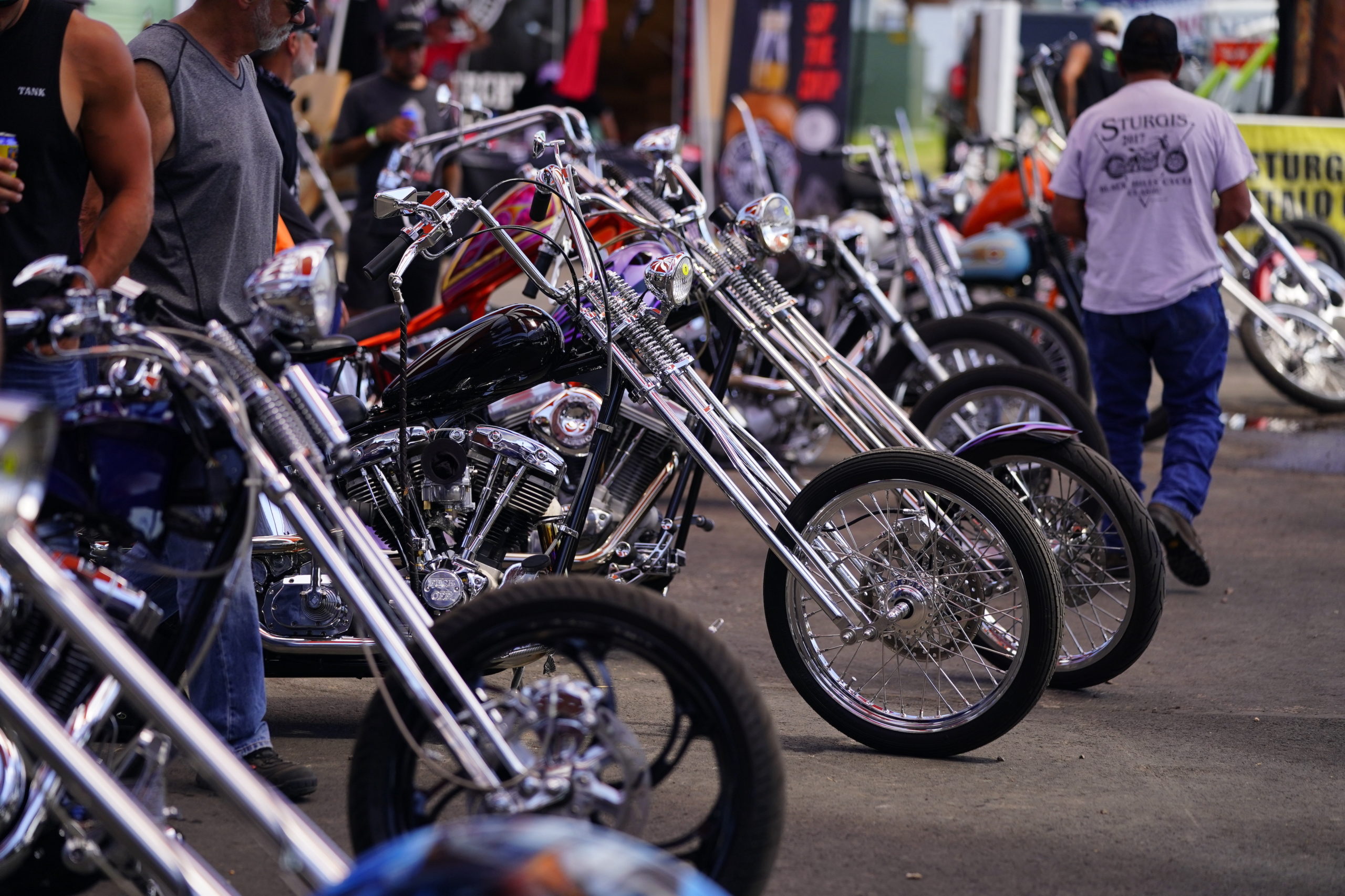 About Bike shows at the Sturgis Buffalo Chip:
The School's Out Chopper Show is just one of the daily bike shows held at the Sturgis Buffalo
Chip during the Sturgis Rally Week. They begin on Saturday, August 7 th and culminate on the
Chip's Main Stage Friday, August 13 th when the King (or Queen) of the Chip is crowned.
Find them all here:
https://www.buffalochip.com/EVENTS/Bike-Shows