Story and Photos by ITN European Reporter Herve' Rebollo
Salut à toi American rider,
Hope you are in a good shape you and your all family. Here in Europe it's … complicated. Part of the country is under curfew, vaccination is so long to come … everyone is tired with this situation. All restaurants, theaters, stadiums are closed for one year now … can you imagine it?
And the situation is not really better in UK, Germany, Italy …
Ok, we keep patient and in my case, as I am a lucky and positive biker, I can't complain cause I still ride my bike …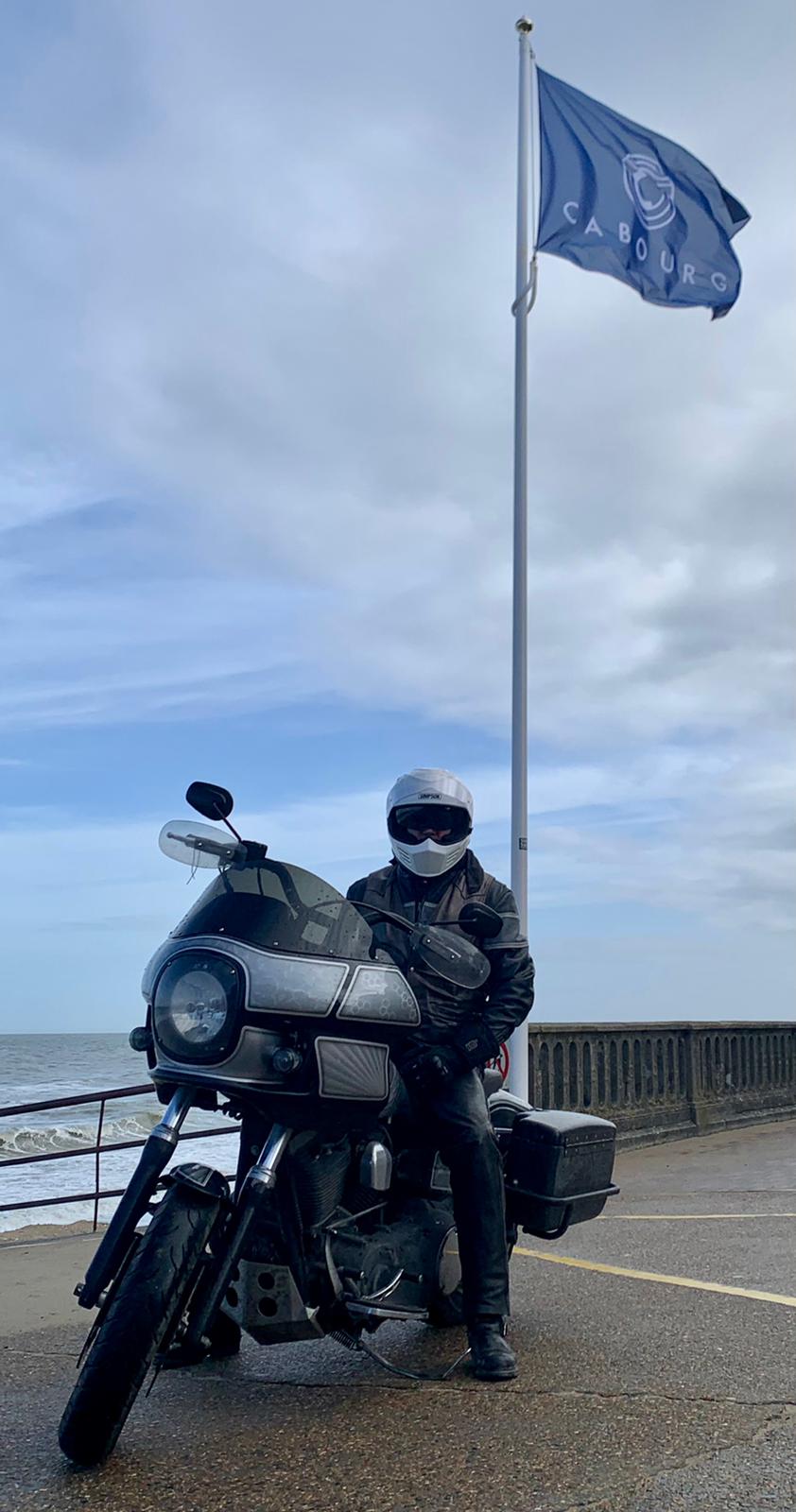 Ok, lets ride! Back to Normandy, to the magnificent city of CABOURG to visit some friends and enjoy the fabulous local lifestyle.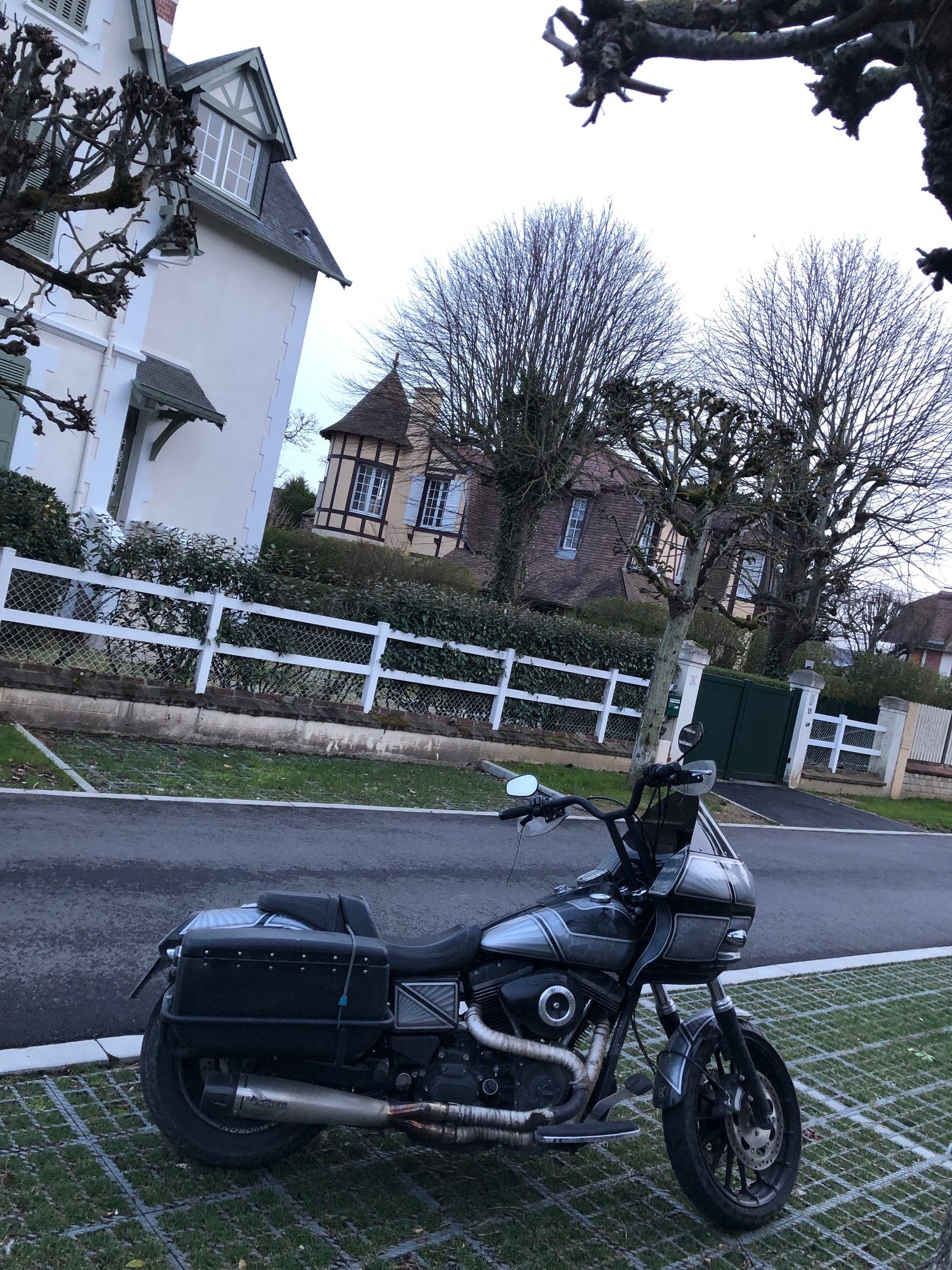 On this Friday afternoon, in a typical March storm, in the wind, the rain, the hail, trying to escape Paris and its ugly suburbs has been a nightmare … stuck in the traffic, totally wet, in an horrible set …but finally happy as each time i ride my bike.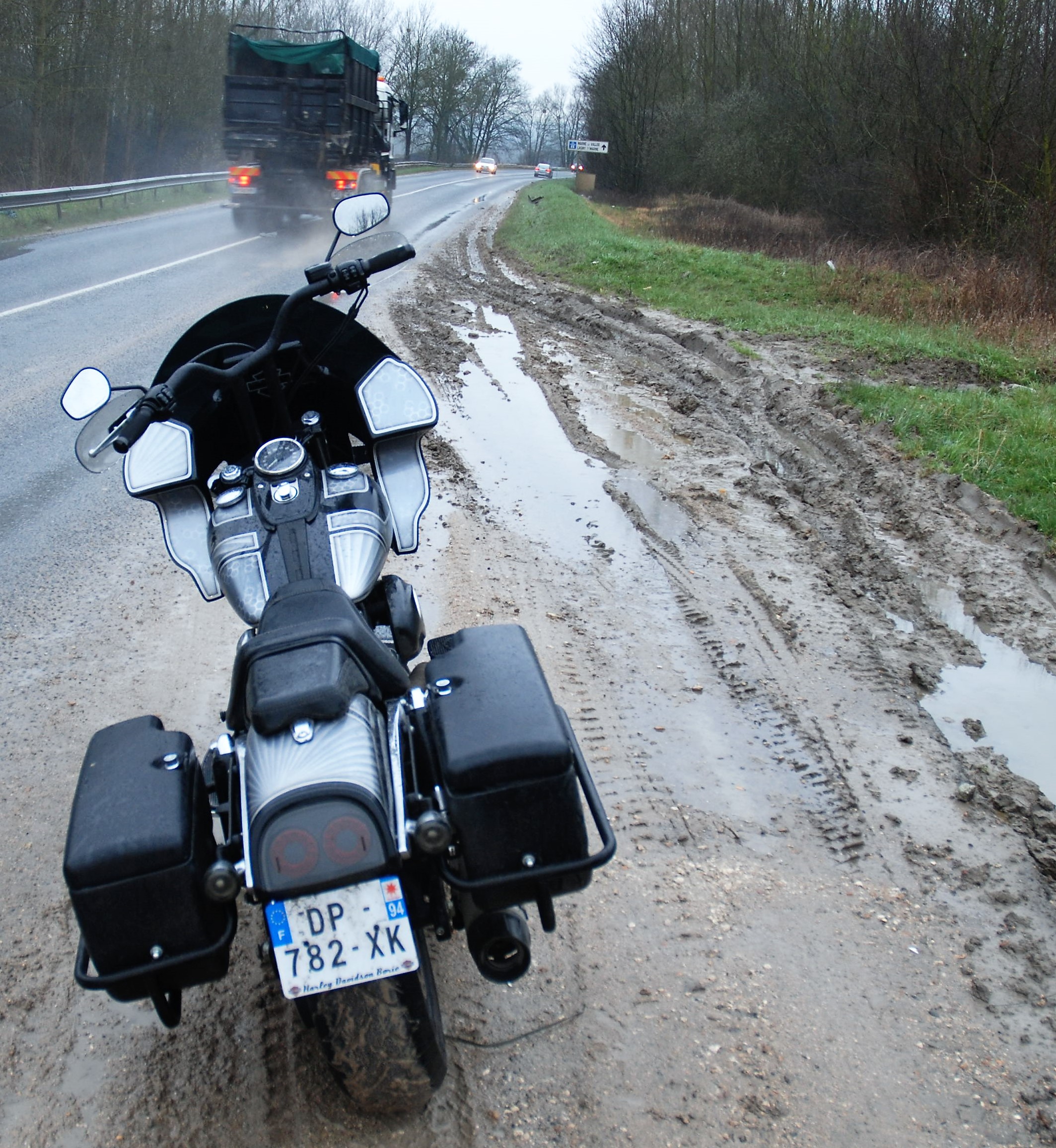 Go West! Welcome to Normandy. It's a short distance to do (a 400 miles round trip) but it's a strange trip … at six pm, France is under curfew …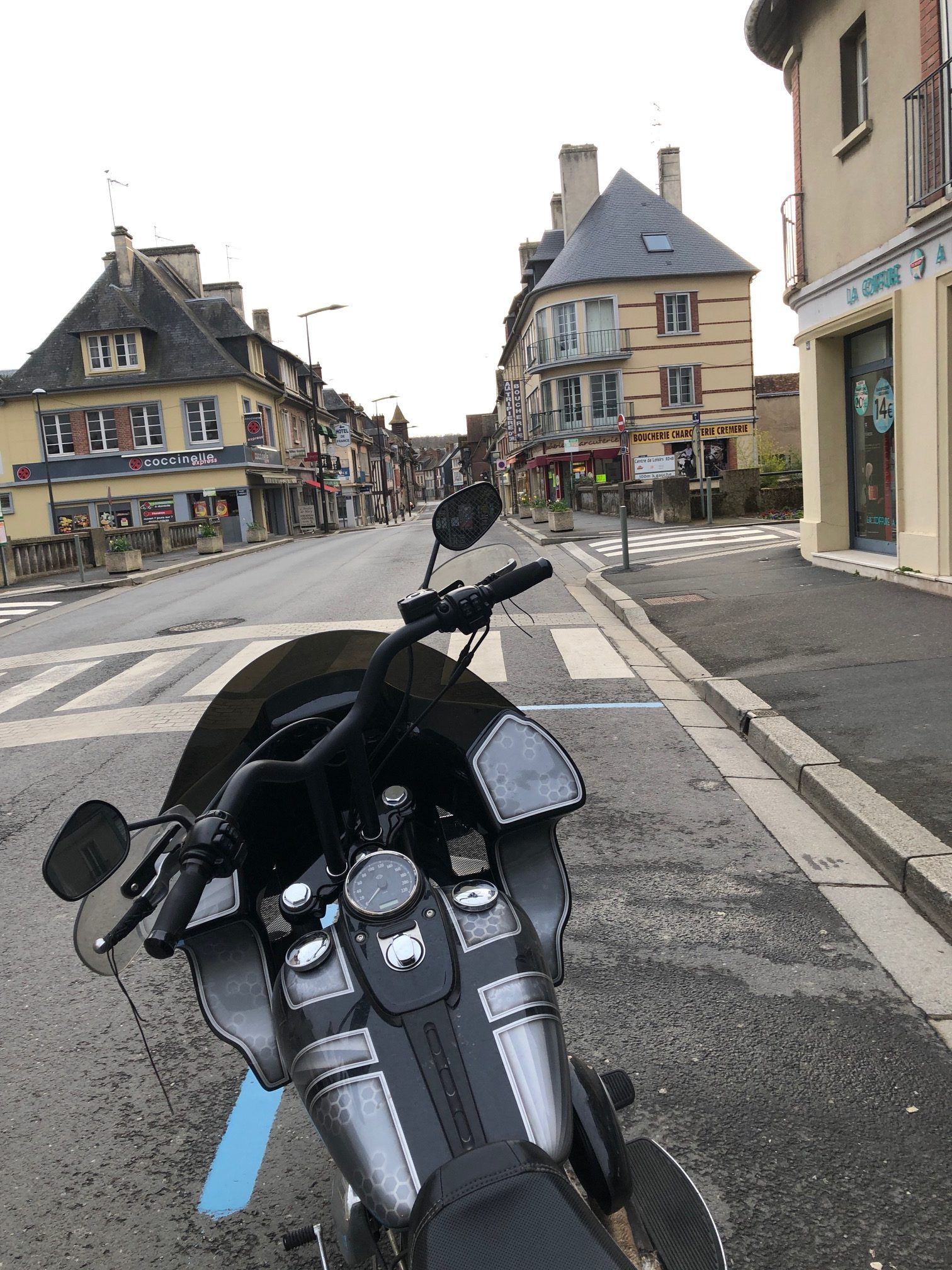 I cross, villages and little cities absolutely …empty. Impressive! And yes, you are right, I was not supposed to be there, and yes you are right it's a shame, and yes you are right I didn't respect the curfew … I saw many policemen … but they didn't stop me … Lucky me! No fines today! Anyway, screw it and let's ride!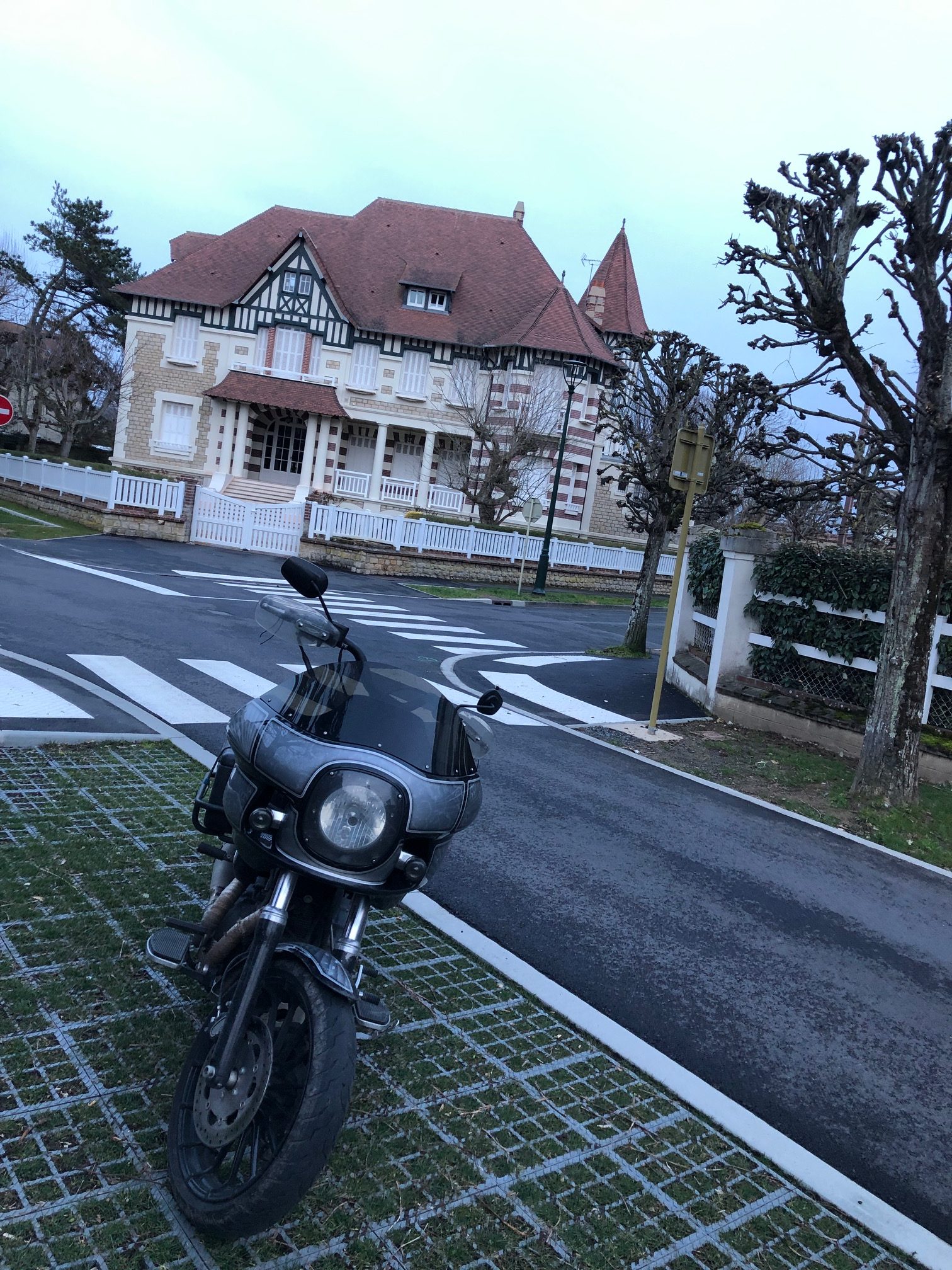 Crossing Normandy is always a great pleasure. Especially when it's not raining anymore …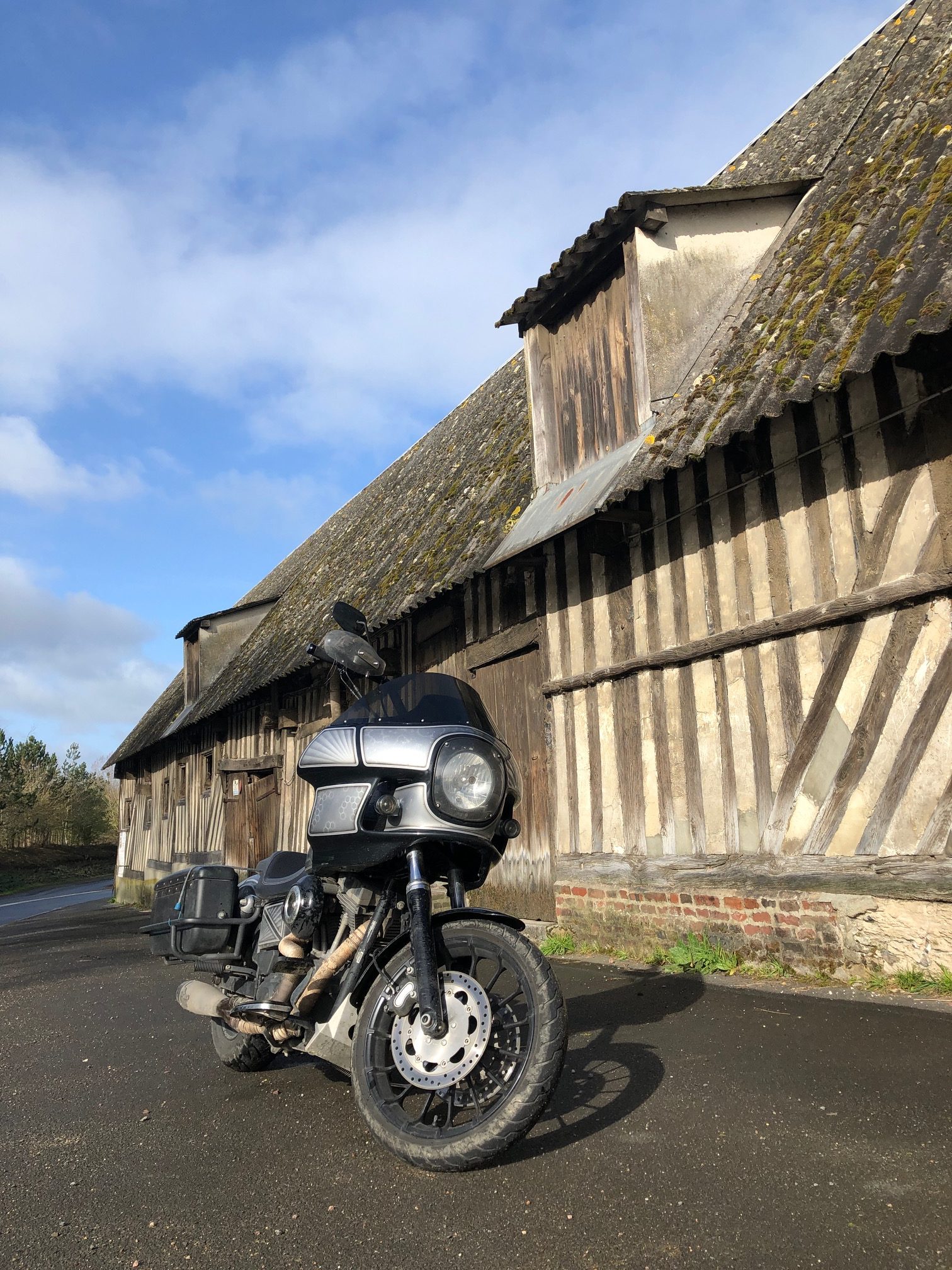 And that you know you are joining good friends for having good time  …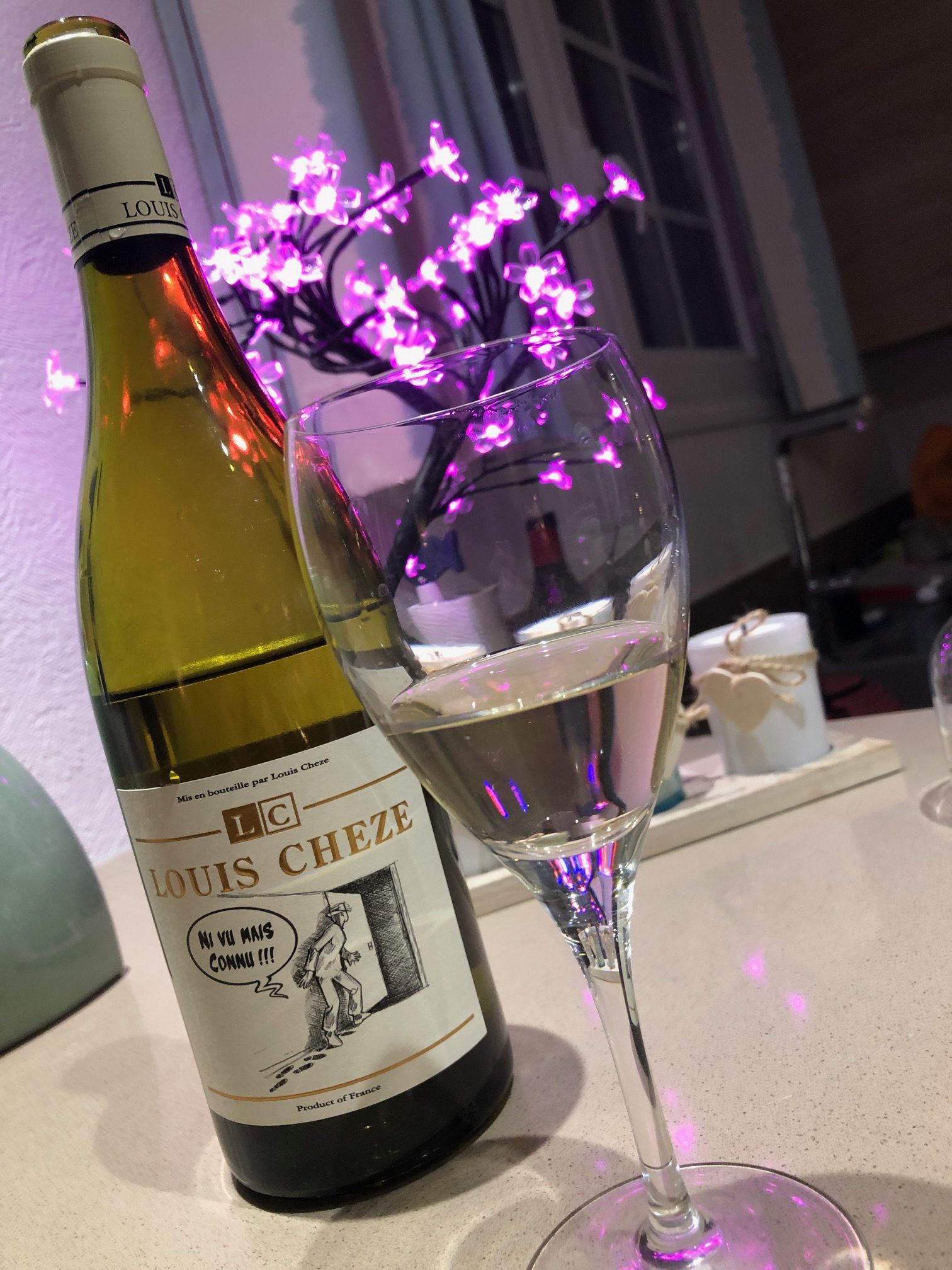 Cause, yes, there is a real art of living in CABOURG …some call it the French way of life, but no, it's something else. Made of peace, quiet, good taste and beautiful and simple pleasures …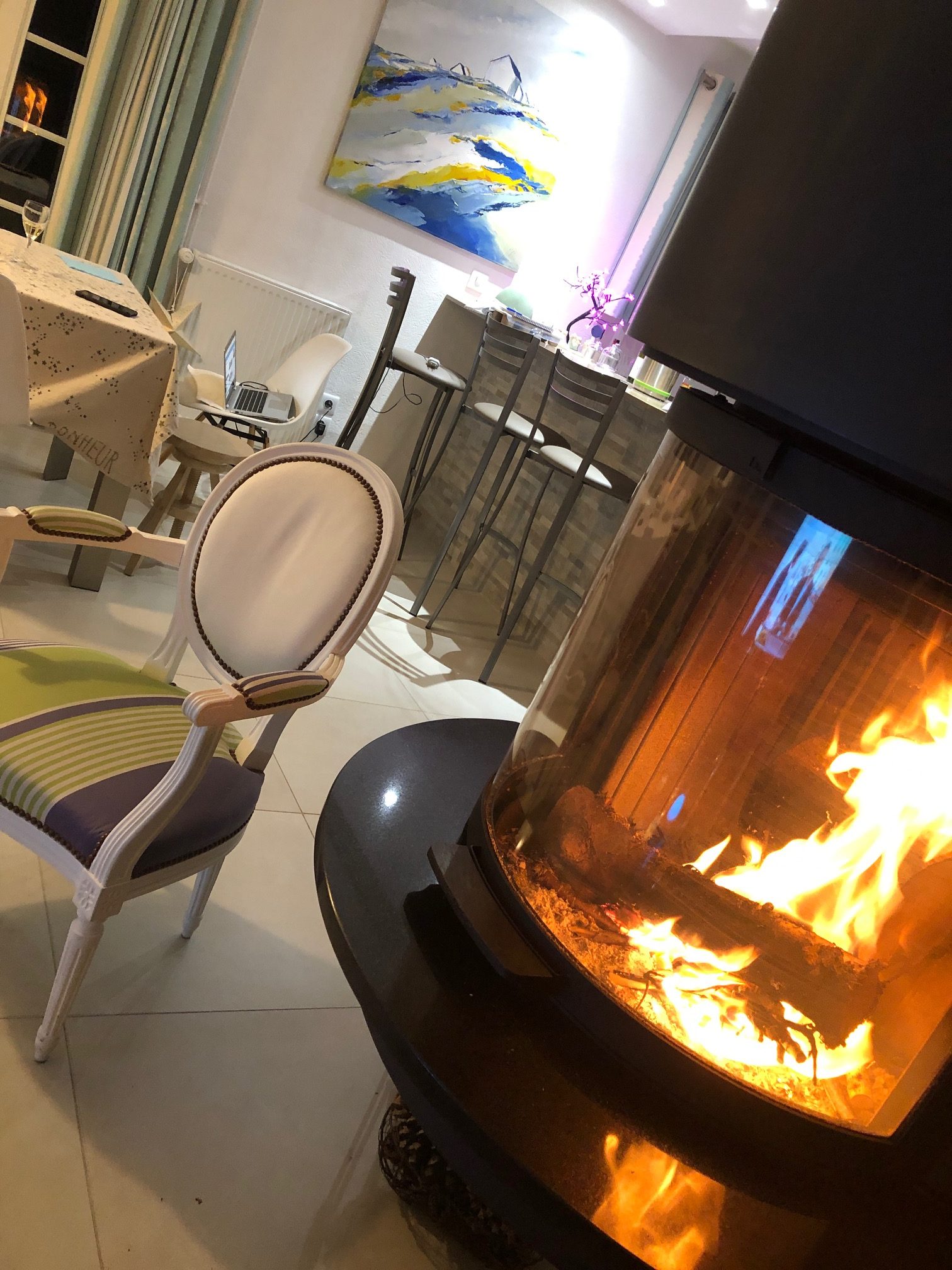 CABOURG is a commune in the Calvados department in the Normandy region, on the coast of the English Channel, at the mouth of the river Dives. The town sits on the Côte Fleuie (Flowery Coast) and its population increases by over 40,000 during the summer.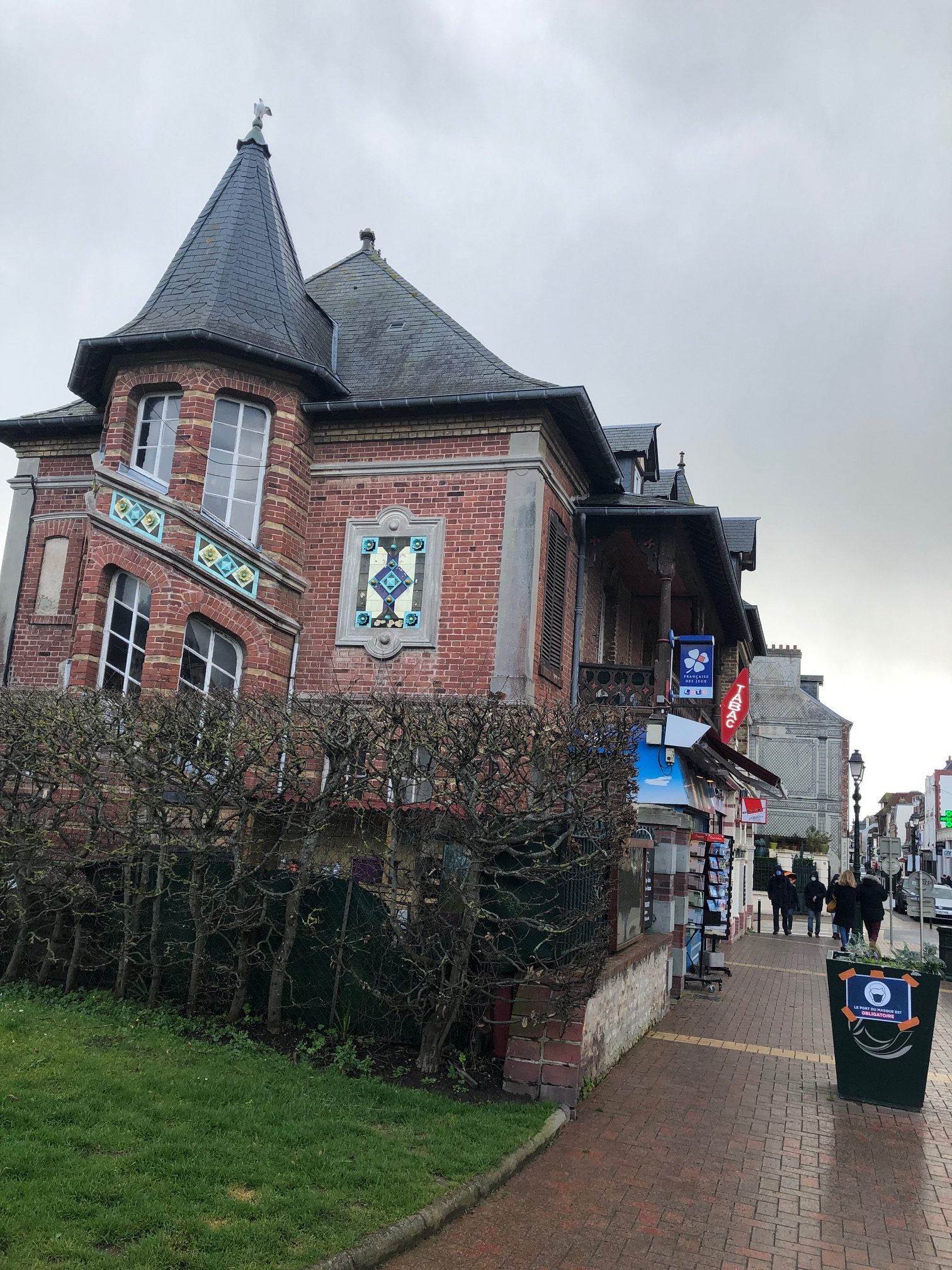 It has become famous thanks to the famous writer Marcel Proust, French novelist, critic, and essayist who wrote the monumental novel In Search of Lost Time. He is considered by critics and writers to be one of the most influential authors of the 20th century.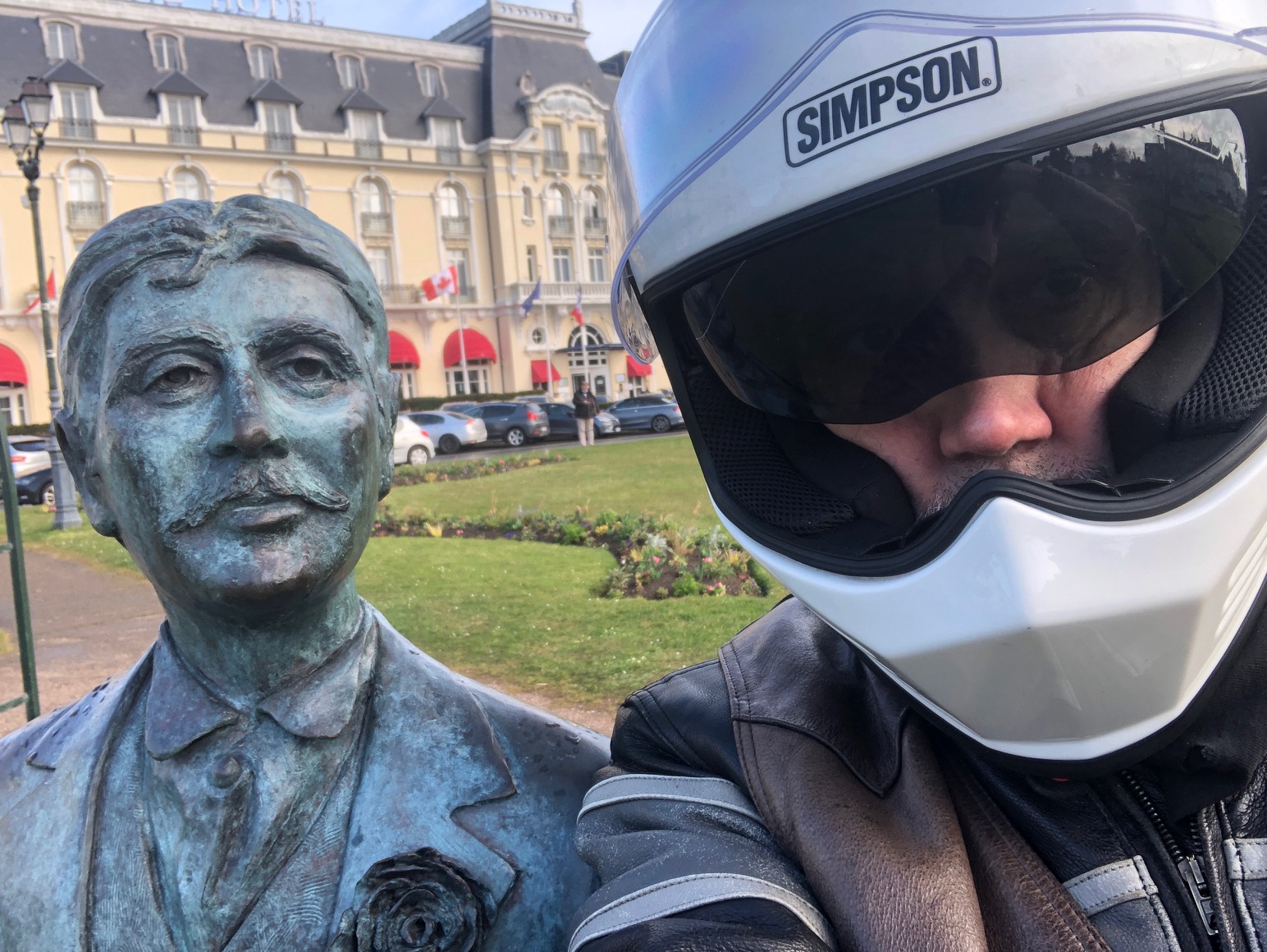 Who not only stayed there a lot because of his fragile health, but also because he used it as a model for invent Balbec, one of the key places of his work in "Search of lost time". Cabourg, which flourished during the Belle Epoque, is still bathed in certain the romantic atmosphere …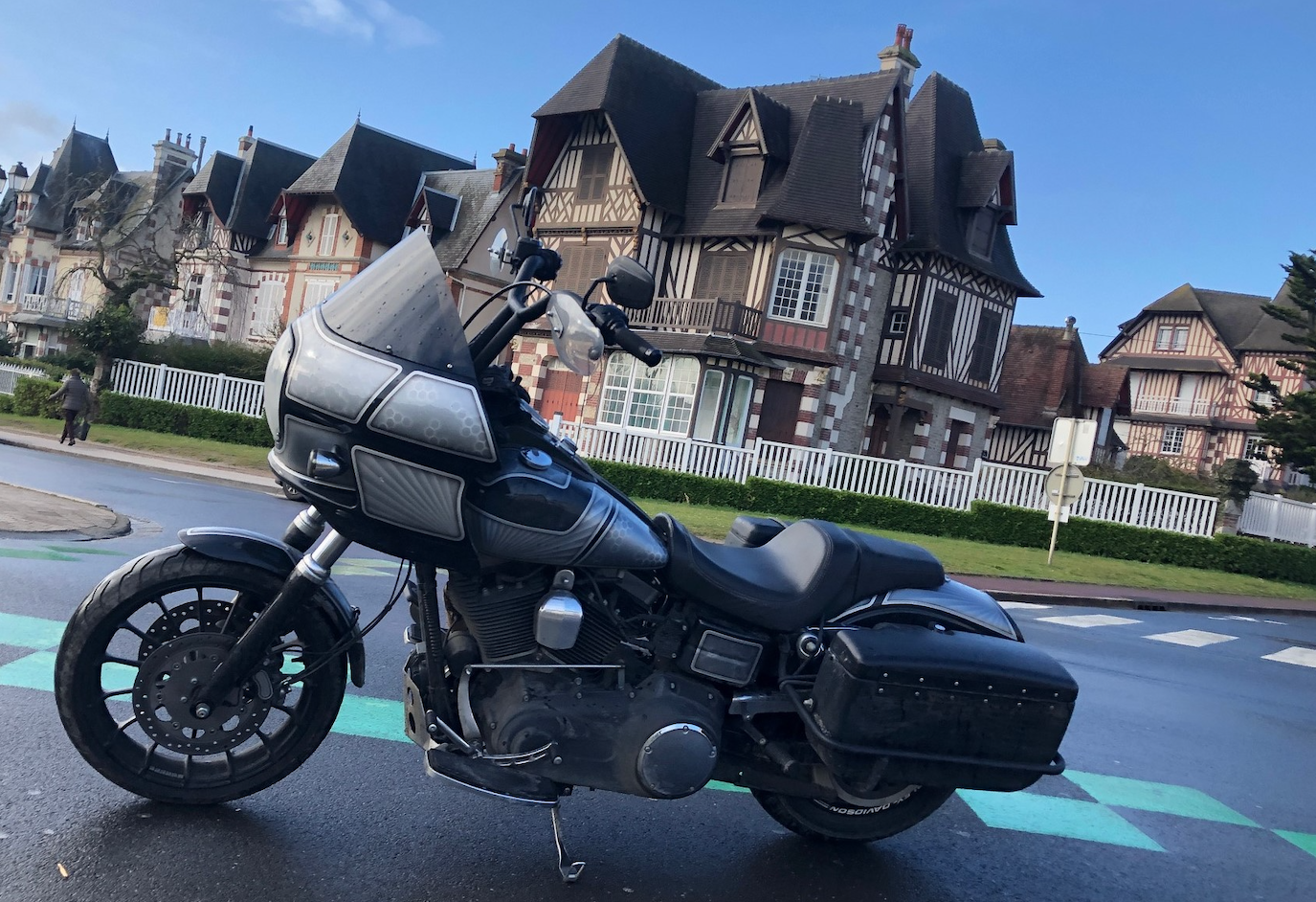 In addition to being a premier beach destination, with its miles of sandy beach, Cabourg is also a must-see place for horse racing enthusiasts.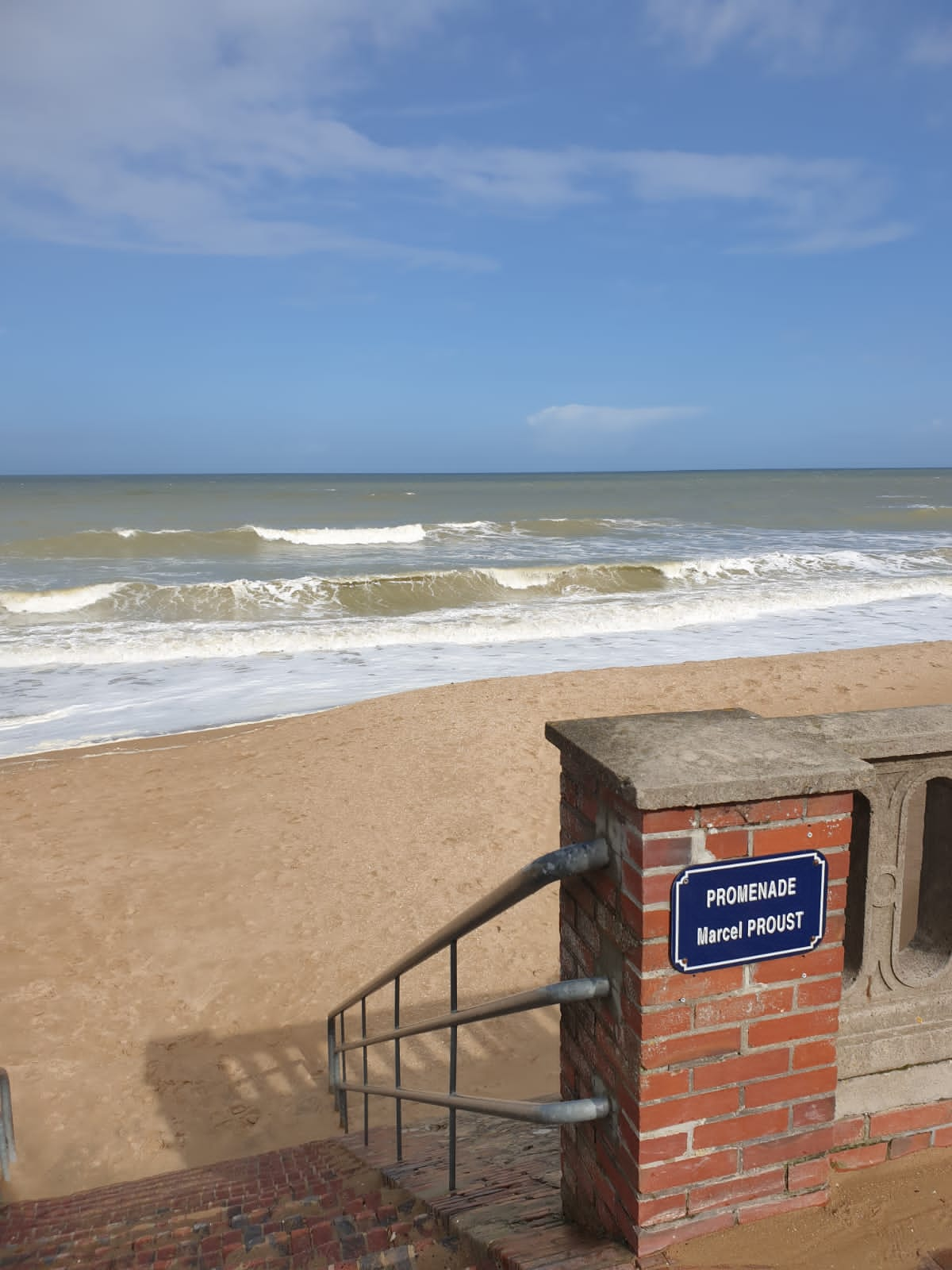 It was from Cabourg that William the Conqueror drove the troops of Henry I of France back into the sea in 1058.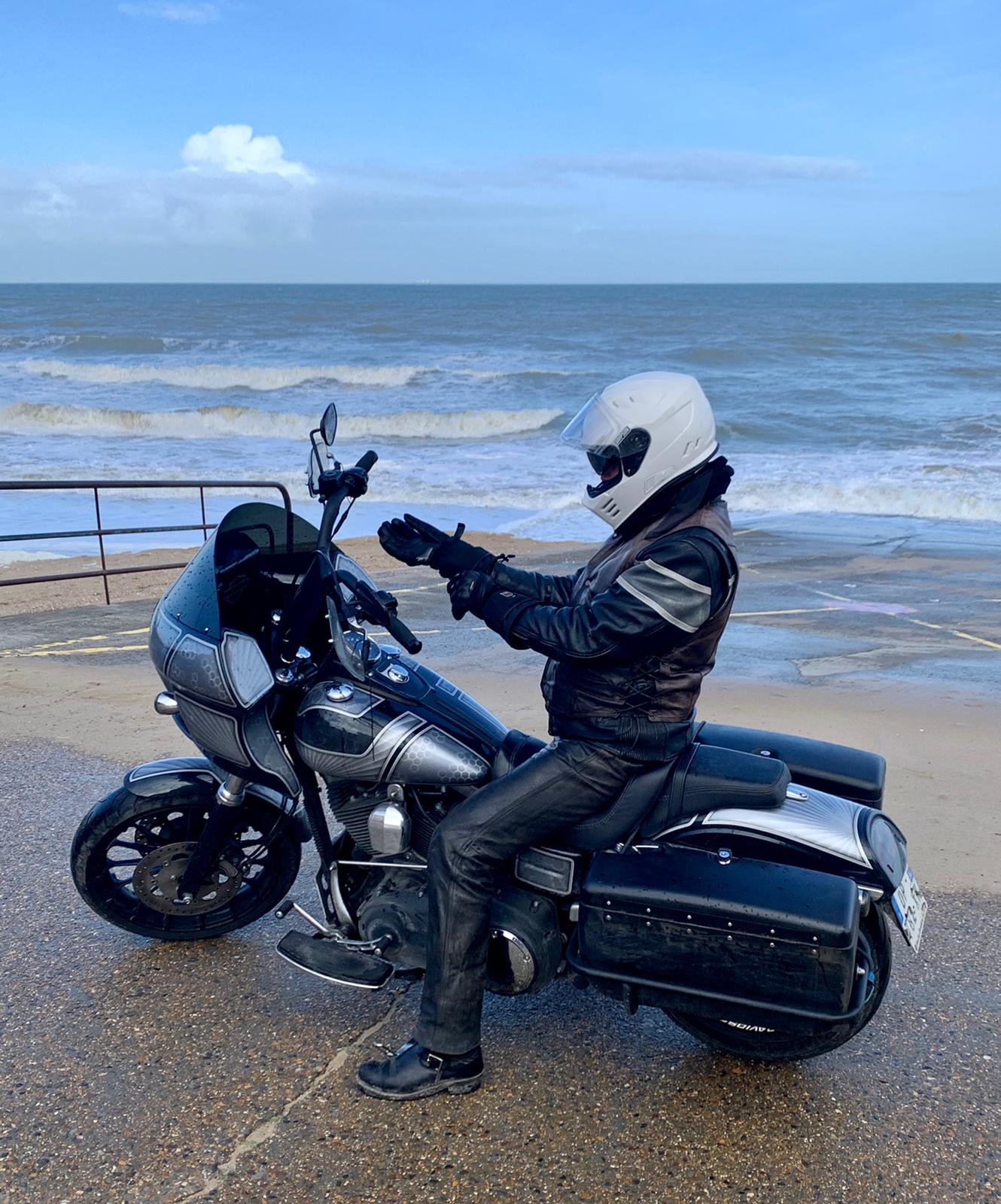 Before becoming a prime tourist destination, Cabourg was a small fisching village with 165 inhabitants. It was around the middle of the nineteenth century that a lawyer and a Parisian businessman decided to install a resort in Cabourg, thus launching his tourist career.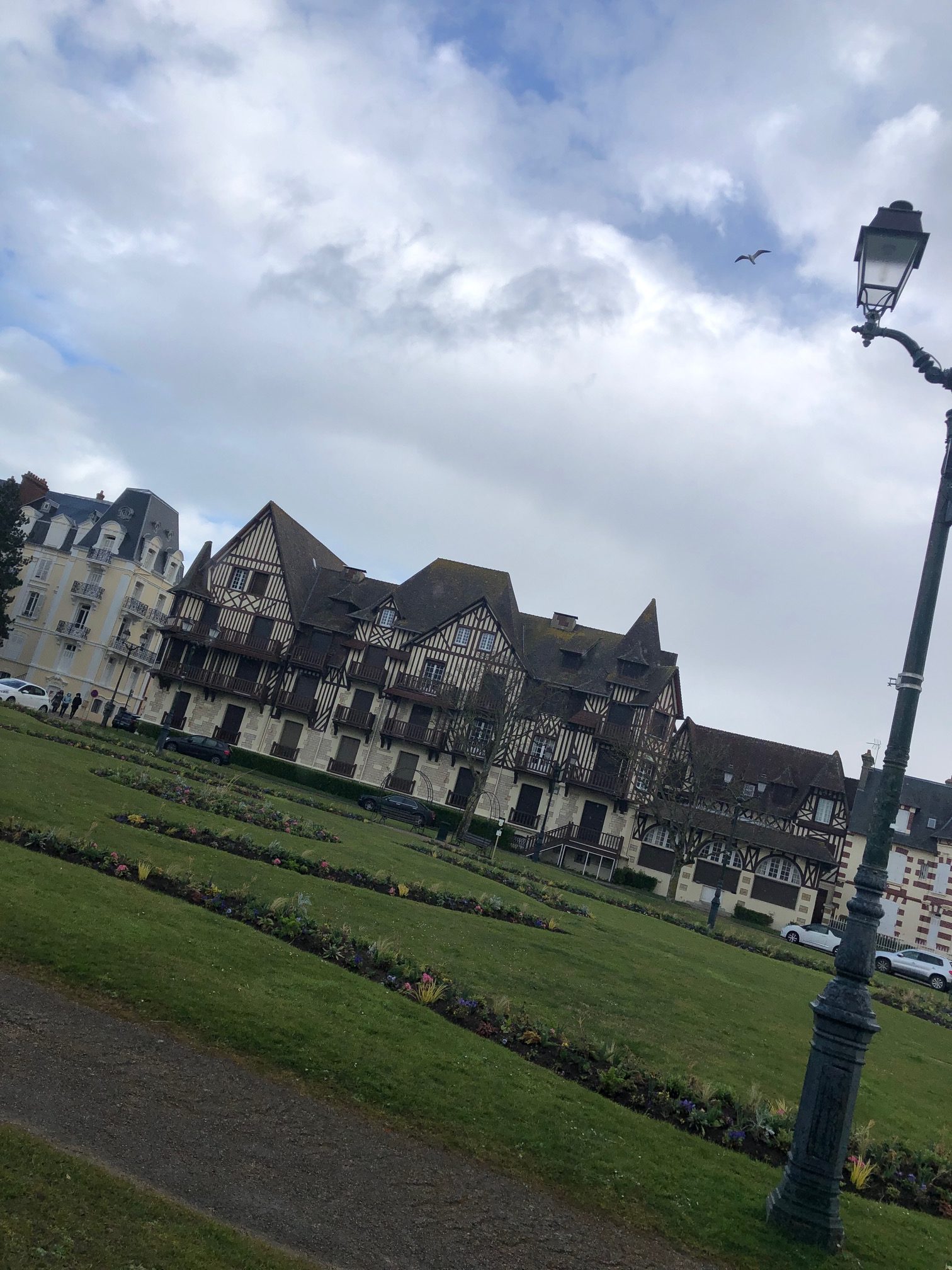 Cabourg quickly became a top destination for many celebrities of the era, but  it took its rise only in 188', thanks to the extension of the Paris-Lisieuxrailway line. Parisians and Normans can now flock to Cabourg and enjoy the sun and the sea air.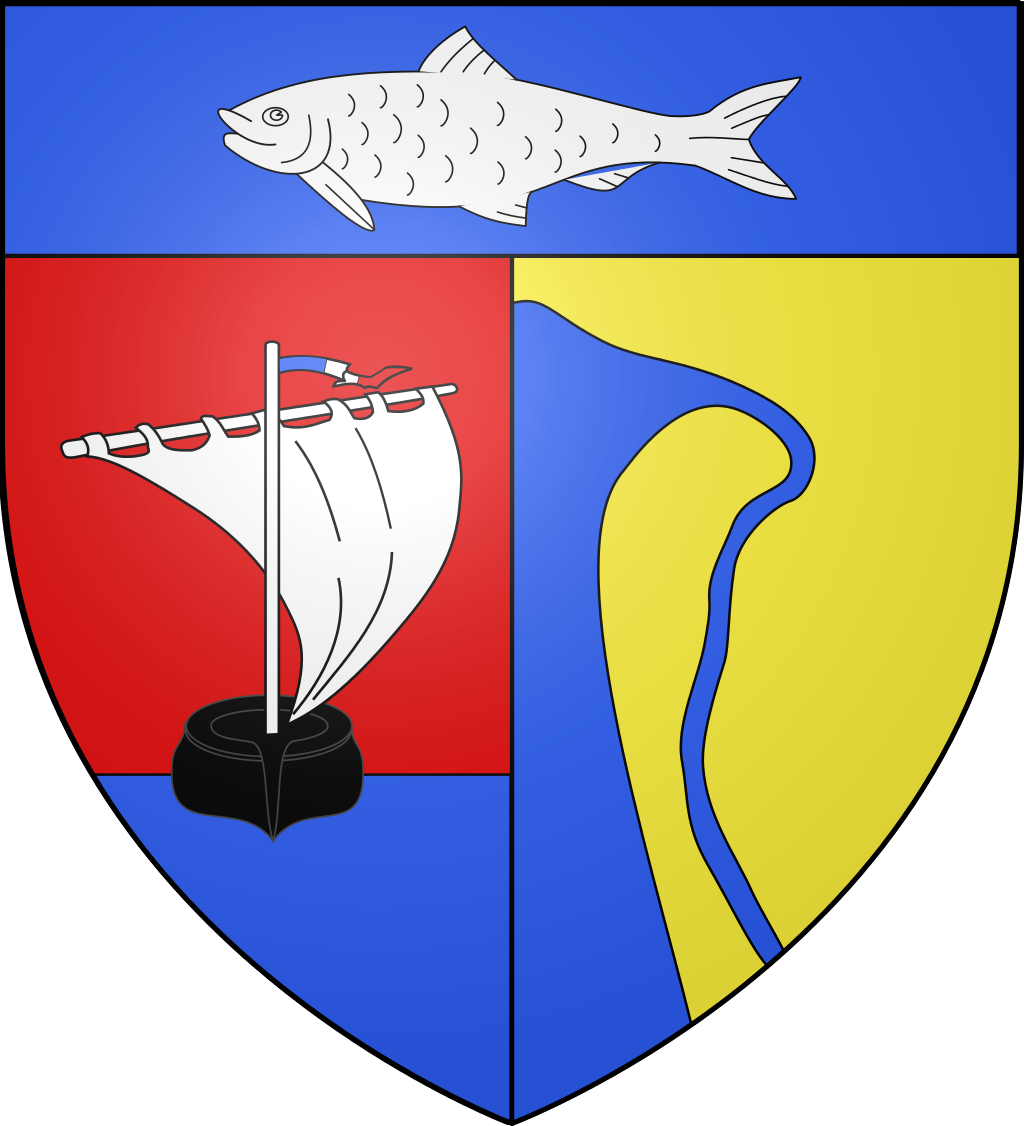 During the Belle Epoque, sumptuous villas sprout like mushrooms everywhere in the city and welcome aristocraty, high bourgeoisie and intellectual personalities.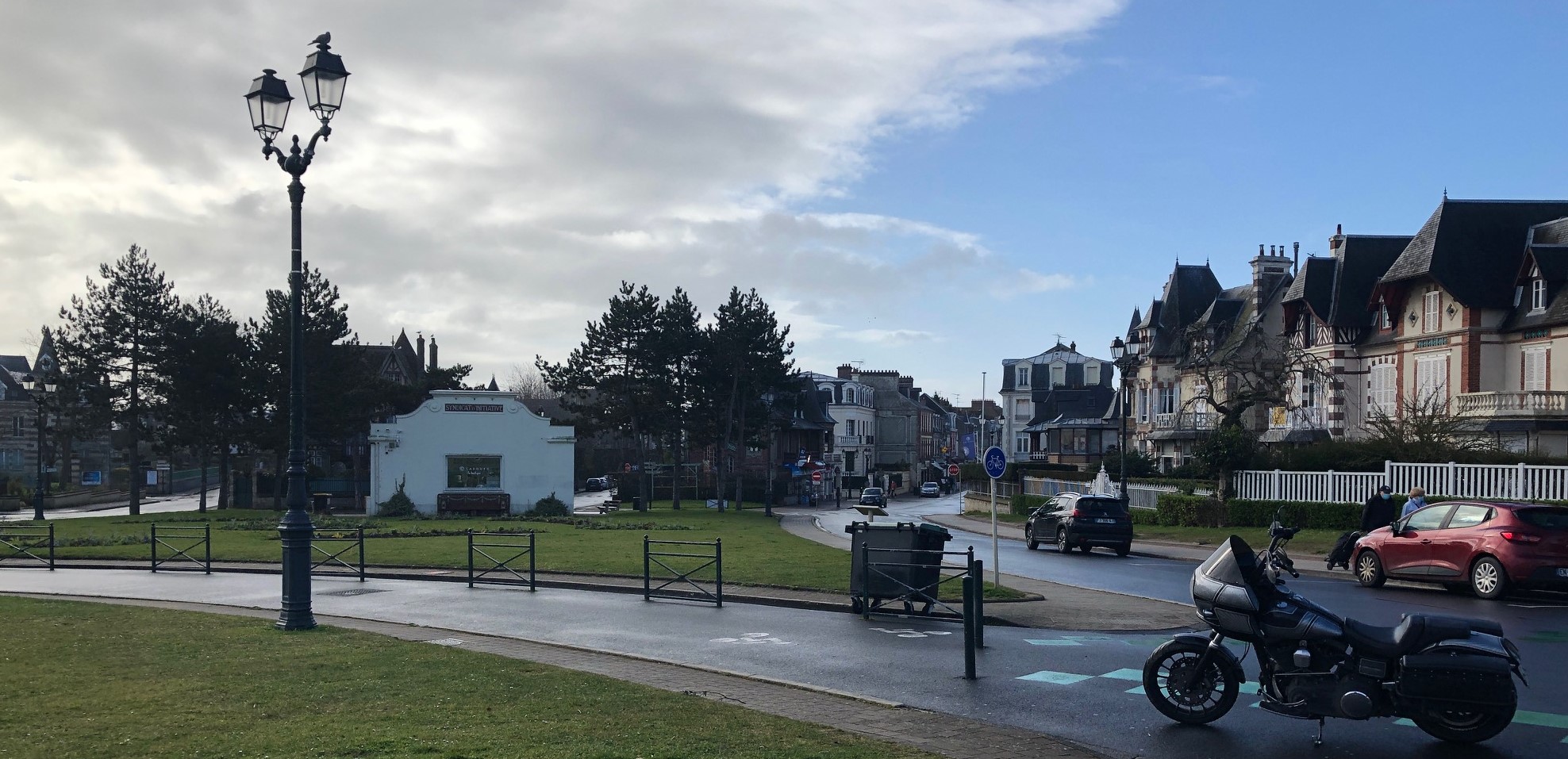 Two building have contributed to Cabourg's fame: its Grand Hotel and Casino. They are both in the heart of Cabourg; the architect in charge of tracing the streets having opted for a Greco-Roman model, all the streets converge on the central square where the two constructions where installed.
The Great hotel is extensively described in The search for lost time.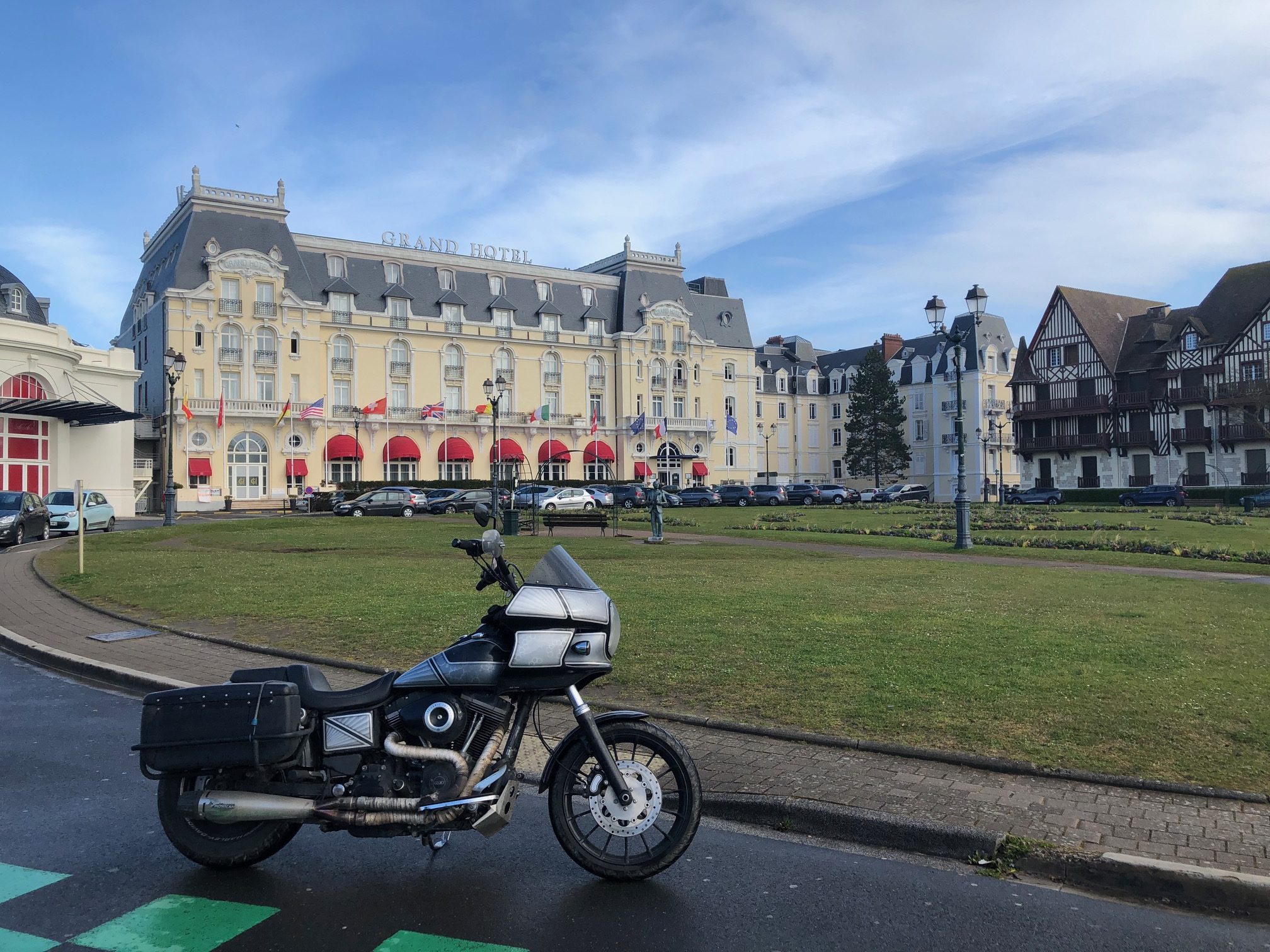 This luxury hotel, overlooking the promenade, has been perfectly preserved, giving the visitor the impression of a trip back in time. The architecture of the place is typical of the Belle Epoque, with Art Nouveau mosaics and a façade with Haussmanian tunes. Having your breakfast in the great restaurant facing the beach and the sea is such a pleasant experience. Each time i do it it's such a pleasure.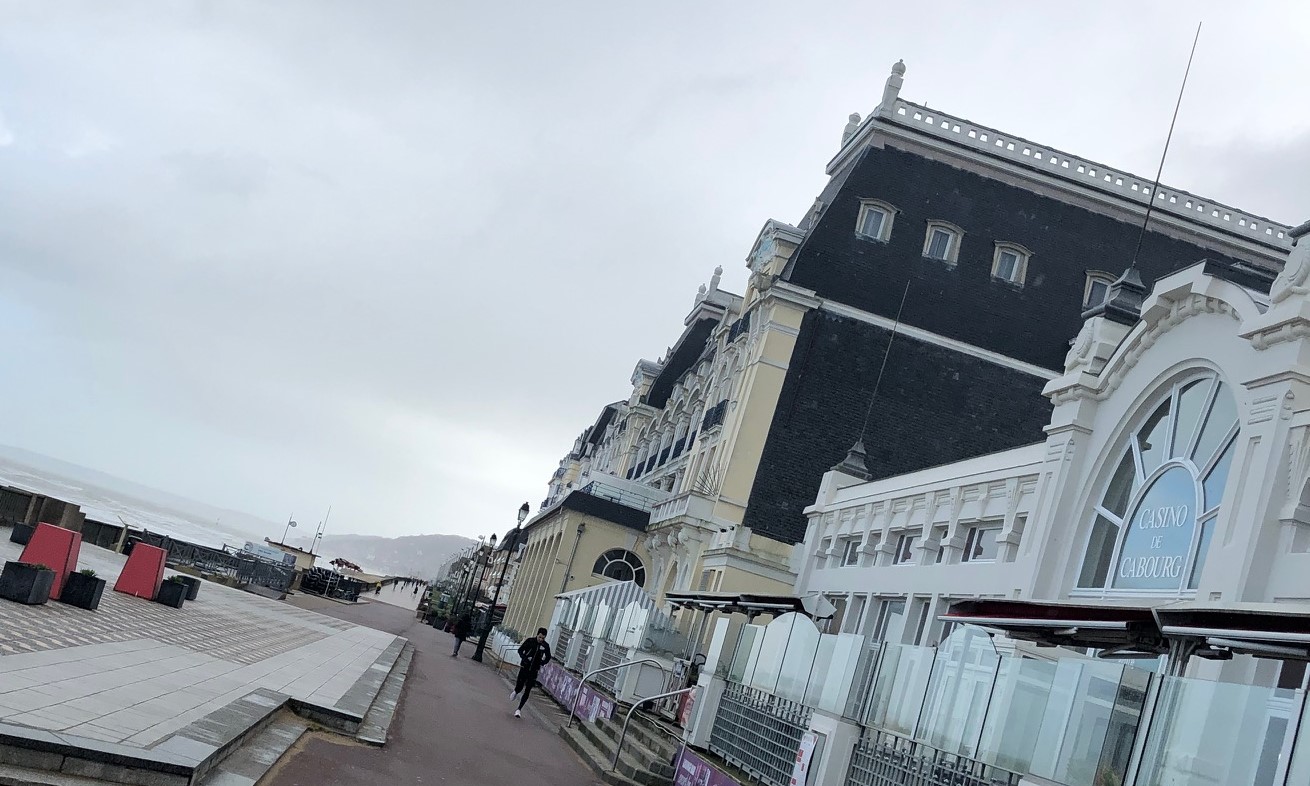 The Casino, meanwhile, was built in conjunction with the city, from 1854. Th efirst building was however wooden, and it was rebuilt at the same time as the grand Hotel, which allows a rather architectural unit. The Casino is closely linked to Cabourg and is part of the inseparable part of the resort in the minds of most tourists.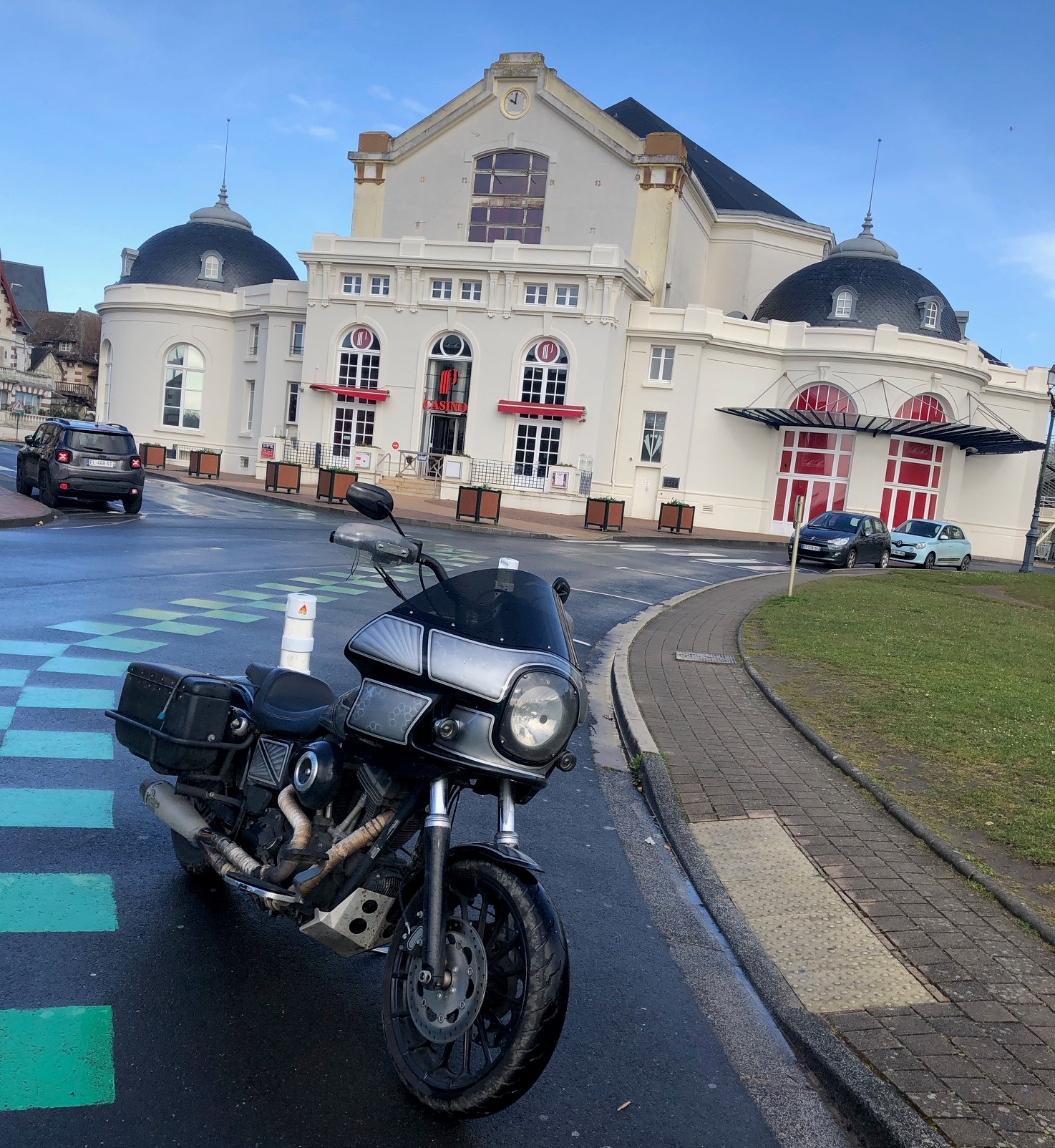 But, do not forget, Cabourg is above all a resort so we go there especially to enjoy its long sandy beach!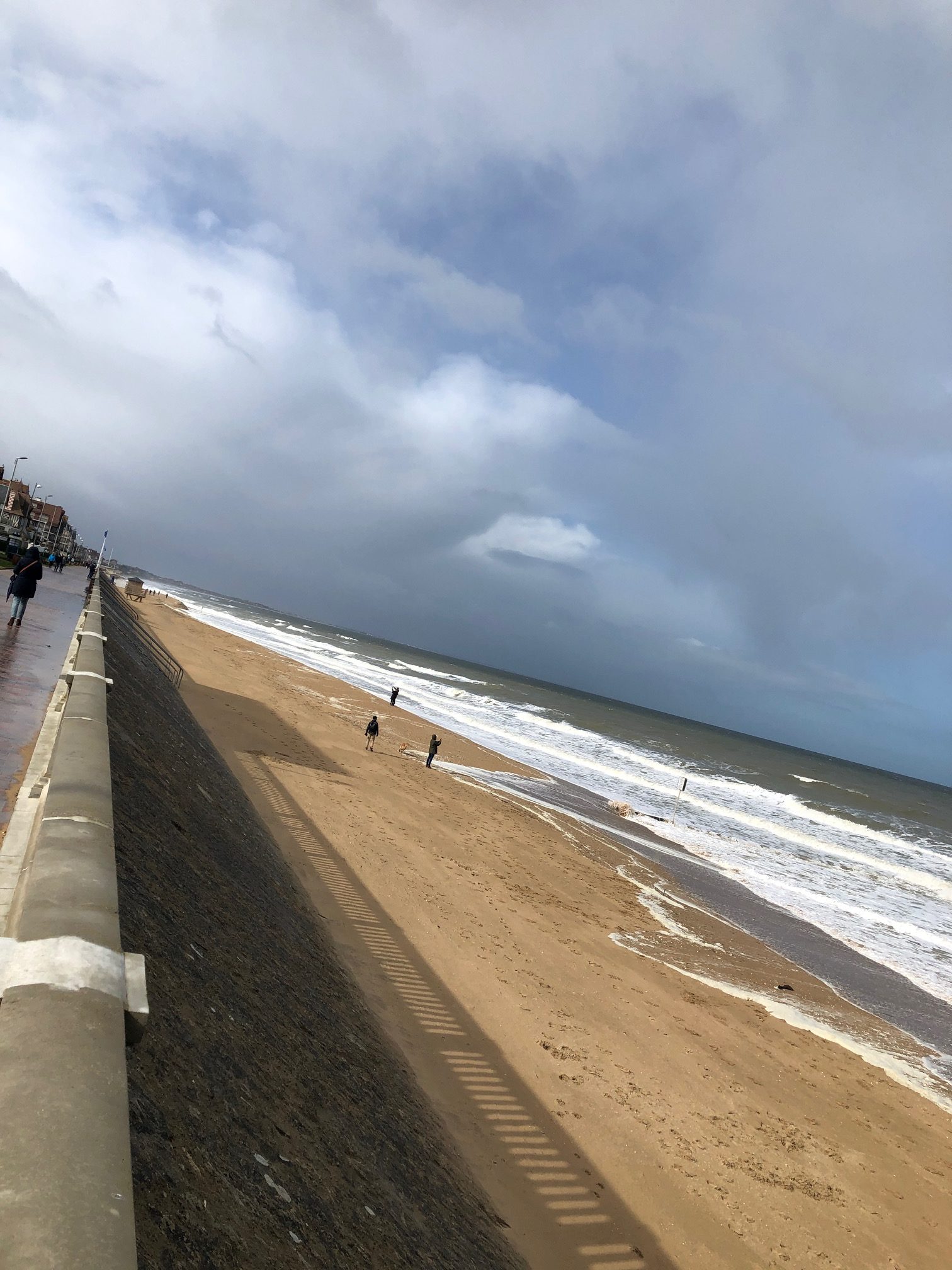 Thanks to its turbulent sea and its windy weather, Cabourg is also an ideal place to practice a good number of beach sport as sand yachting, kite-surfing or sailing.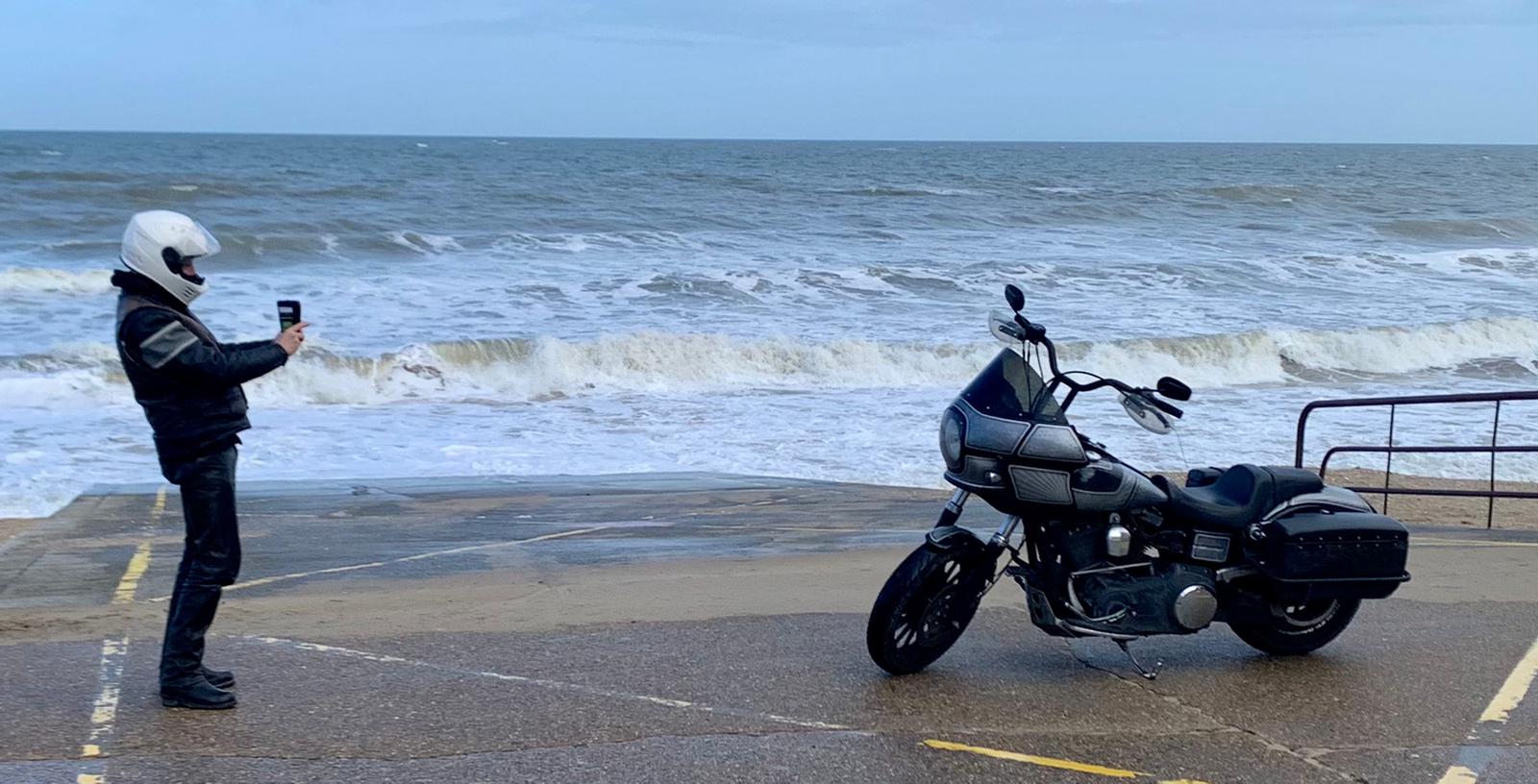 And of course, main street will always offer you many occasion to taste the traditional French fooding.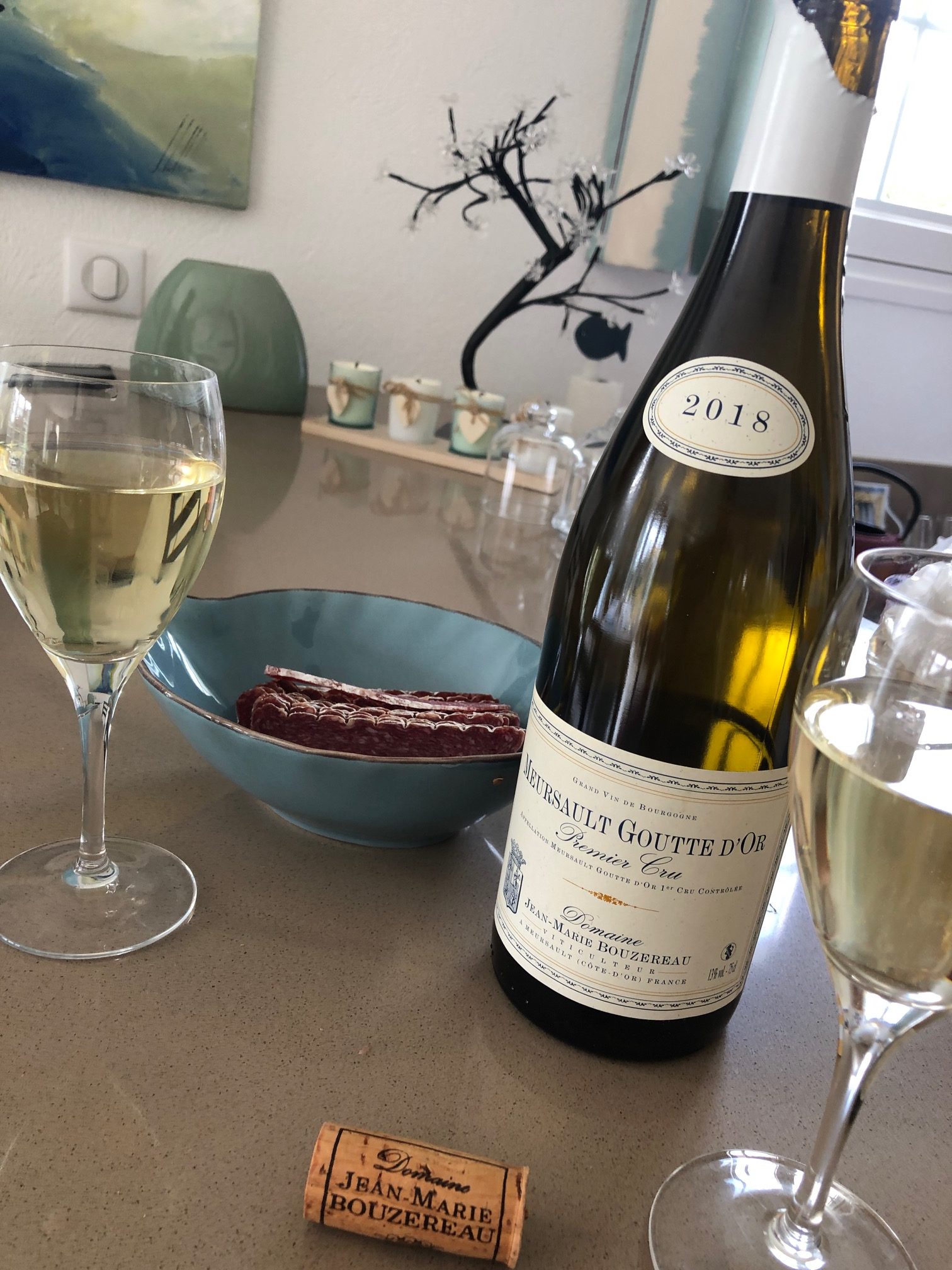 So, next time you're spending time in Paris, we'll rent one or two motorcycles and I'll bring you to this beautiful place (less than three hours on tiny roads).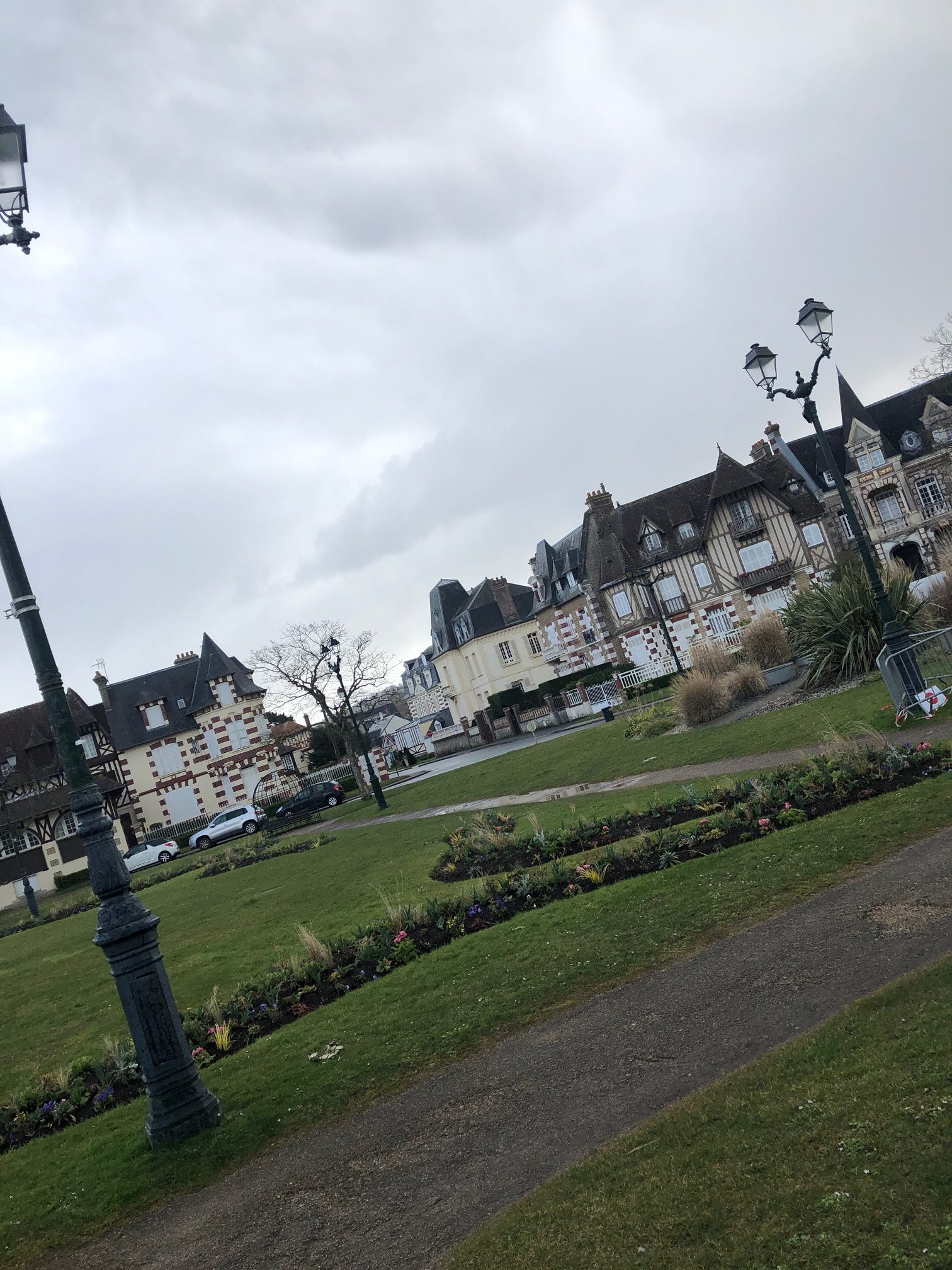 And you will discover the windy Normandie … but do not forget your beanie.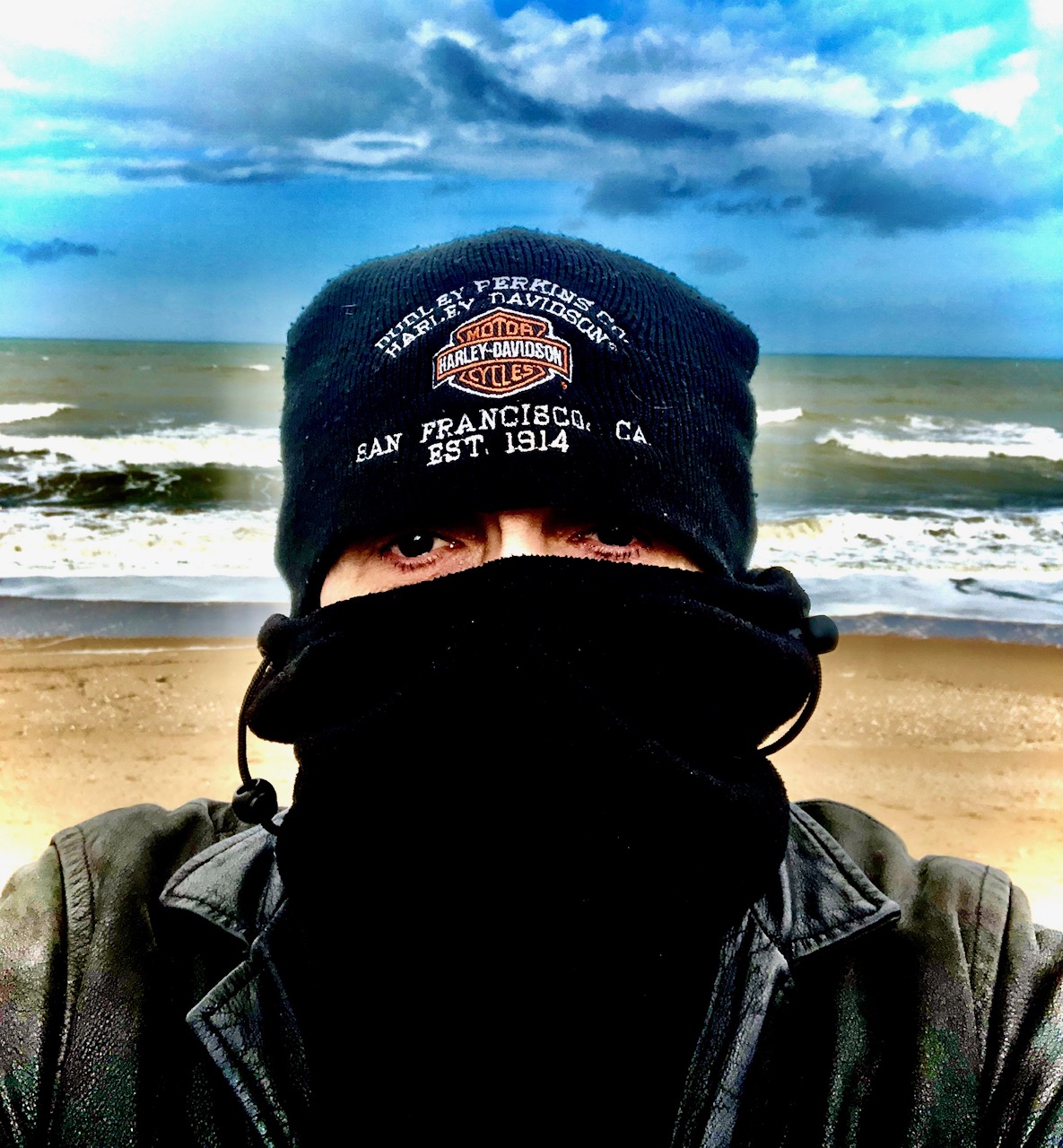 See ya soon on the road, who knows?!?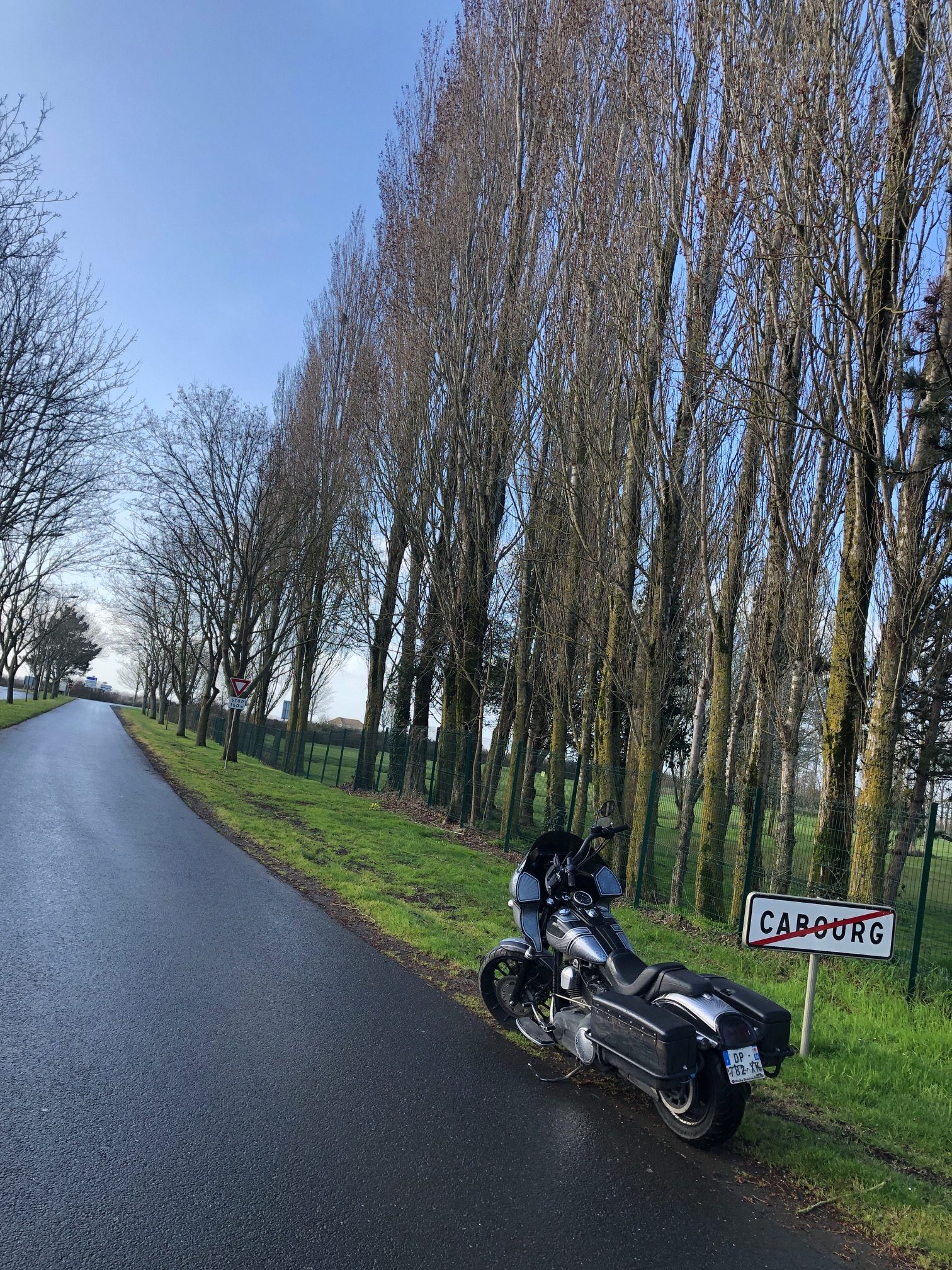 Hervé, your French biker friend.