Still crazy after all these years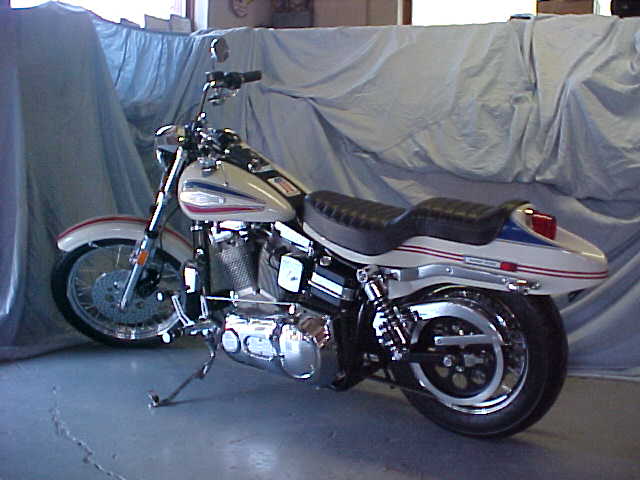 It stirred up controversy right from the start: Harley-Davidson's 1971 Super Glide, a.k.a. the Boat-Tail. It's still considered the genesis of the H-D factory custom, released for sale long before Harley-Davidson even considered the idea of production factory customs such as the CVOs. It combined the narrow Sportster-style front end with a Big Twin frame, and though the concept might seem odd now, the motorcycle business was quite different then.
Honda was making great strides with the CB750 at the time and there was an active aftermarket custom scene that opened the door for experimentation. The unusual bodywork on this bike, in particular the fender and seat section, drew both praise and derision when it was released. Now, of course, it's considered a classic, a firm stake in the ground for the V-Twin custom motorcycle.
According to the AMA Motorcycle Hall of Fame website: "the Super Glide developed a following, spawning the FX line of Harleys that has continued for more than 30 years, through the Low Rider, the Wide Glide, the Sturgis, the Softail and the Deuce."
That's great heredity, right?
These pictures came from Peter Hahn in upstate New York, who built the retro Boat-Tail several years ago. We just came across it and decided to share. Because classics never go out of style.