Post by Horst Roesler
By "Landspeed Louise" Ann Noeth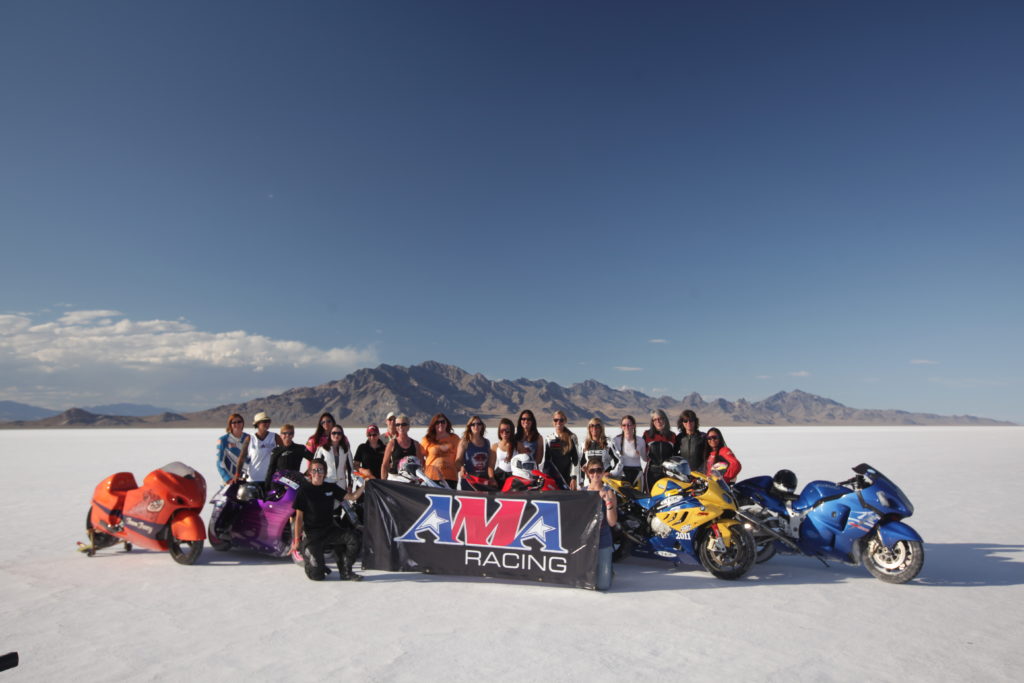 Recognized as one of the world's top photographers and certainly one of the best informed and knowledgeable journalists on Land Speed Racing – not only at the Bonneville Salt Flats – "Landspeed Louise" Ann Noeth has created another "must have" archive-mandatory reference book on Land Speed Racing, this time on the ever growing number of "Women of Land Speed Racing".
It must have been a nightmare to sort out the material available for this little enciclopedia, limited (by the publishing company) to only 96 pages and a very small format, yet it gives a comprehensive overview and compilation of all women racing (and some working…) on the Bonneville Salt Flats.
With LSL Ann Noeth specialiszing in the 4-wheeld LSR racing scene, California-based "Scooter" Grubb and "Motographer" Horst Roesler opened their archives from more than 15 years BUB and Motorcycle Speed Trials, where the Ladies were very welcome for racing too – not to forget that they for a major part RAN the event! This is a book that is a MUST and a reference for every Land Speed Record fan worldwide!
https://www.arcadiapublishing.com/Products/9781467107136
BOOK SPECIFICATIONS: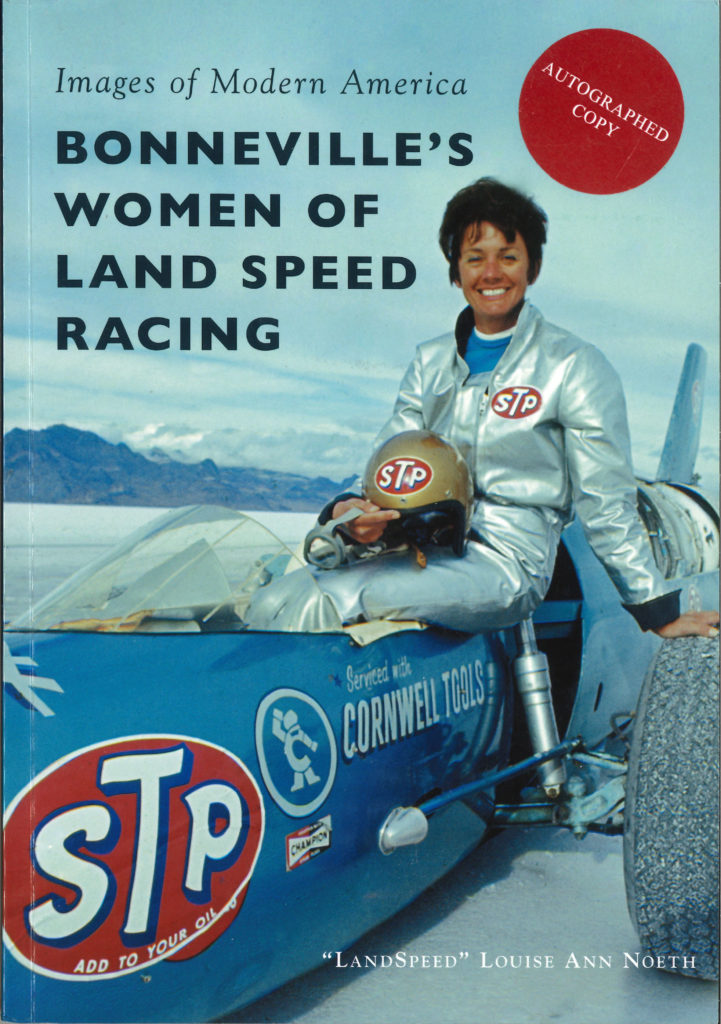 BONNEVILLE'S WOMEN OF LAND SPEED RACING
ISBN: 9781467107136
Format: Paperback
Publisher: Arcadia Publishing
Date: 7/12/2021
State: Utah // USA
Series: Images of Modern America
Images: 149
Pages: 96
Dimensions: 6.5 (w) x 9.25 (h)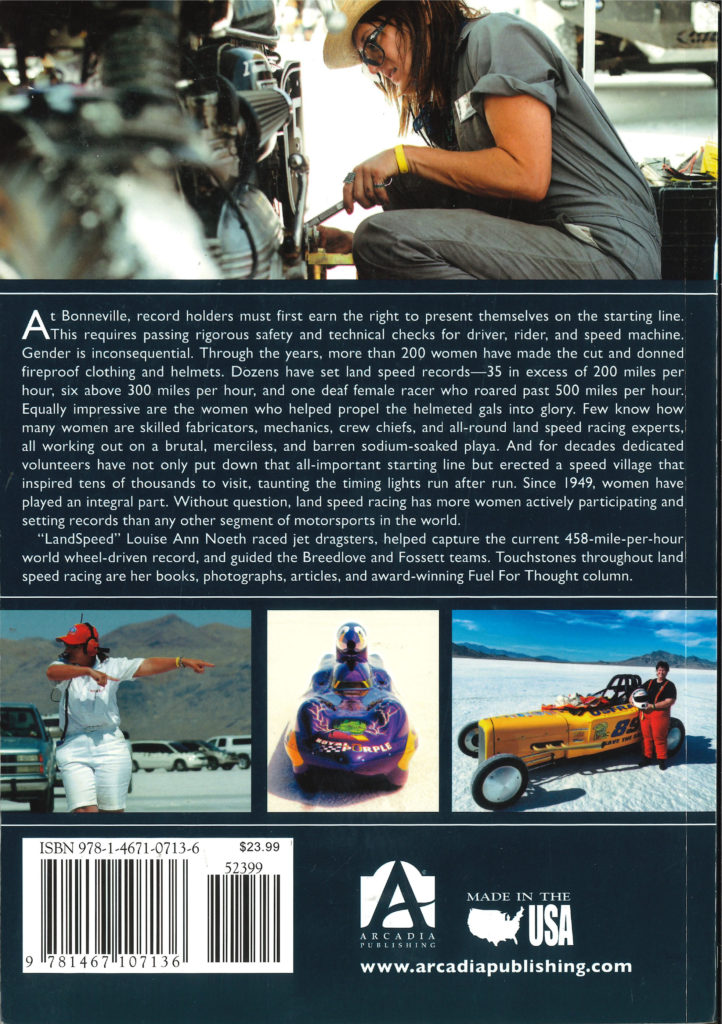 Book Flap Text (Arcadia Press Release):
At Bonneville, record holders must first earn the right to present themselves on the starting line. This requires passing rigorous safety and technical checks for driver, rider, and speed machine. Gender is inconsequential. Through the years, more than 200 women have made the cut and donned fireproof clothing and helmets. Dozens have set land speed records—35 in excess of 200 miles per hour, six above 300 miles per hour, and one deaf female racer who roared past 500 miles per hour. Equally impressive are the women who helped propel the helmeted gals into glory. Few know how many women are skilled fabricators, mechanics, crew chiefs, and all-round land speed racing experts, all working out on a brutal, merciless, and barren sodium-soaked playa. And for decades dedicated volunteers have not only put down that all-important starting line but erected a speed village that inspired tens of thousands to visit, taunting the timing lights run after run. Since 1949, women have played an integral part. Without question, land speed racing has more women actively participating and setting records than any other segment of motorsports in the world.
"LandSpeed" Louise Ann Noeth raced jet dragsters, helped capture the current 458-mile-per-hour world wheel-driven record, and guided the Breedlove and Fossett teams. Touchstones throughout land speed racing are her books, photographs, articles, and award-winning Fuel For Thought column.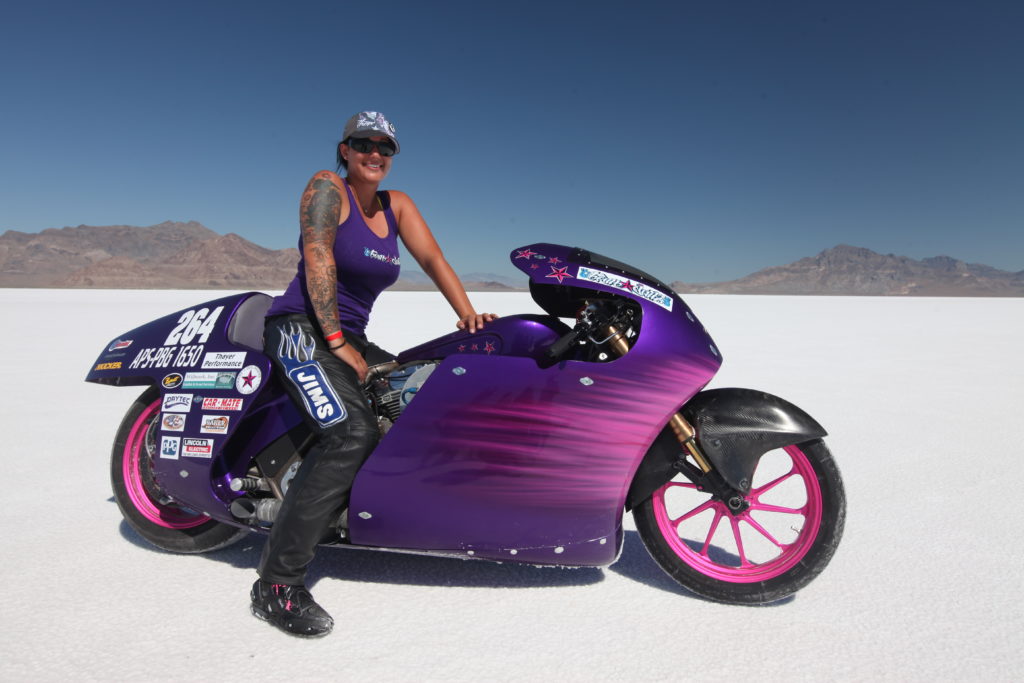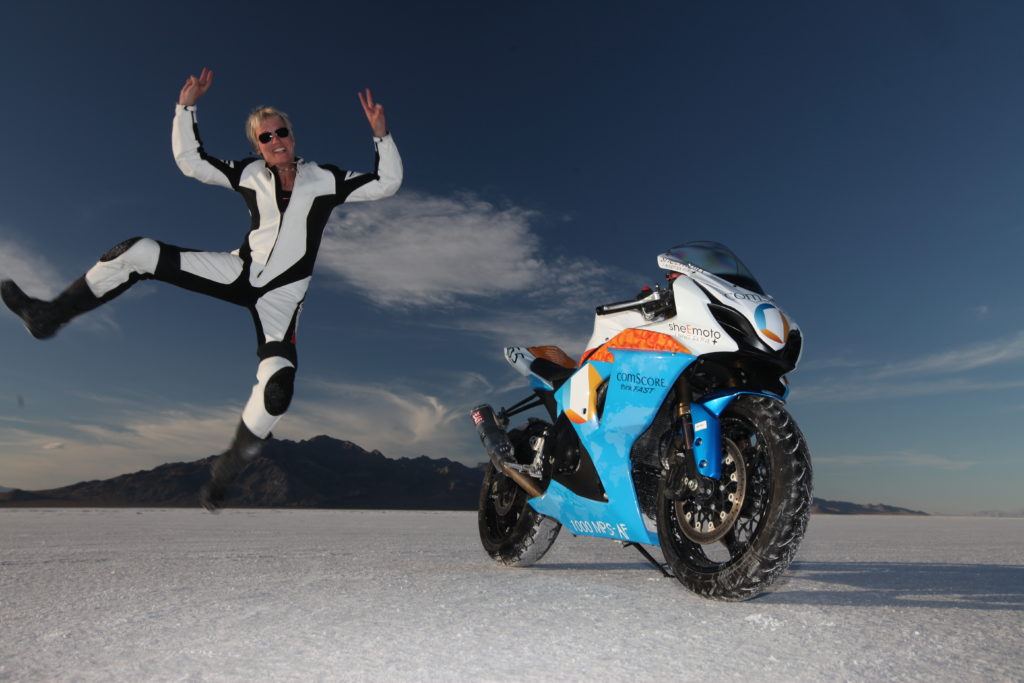 HOW TO SHOP:
https://www.buecher.de/shop/englische-buecher/bonnevilles-women-of-land-speed-racing/noeth/products_products/detail/prod_id/61432750/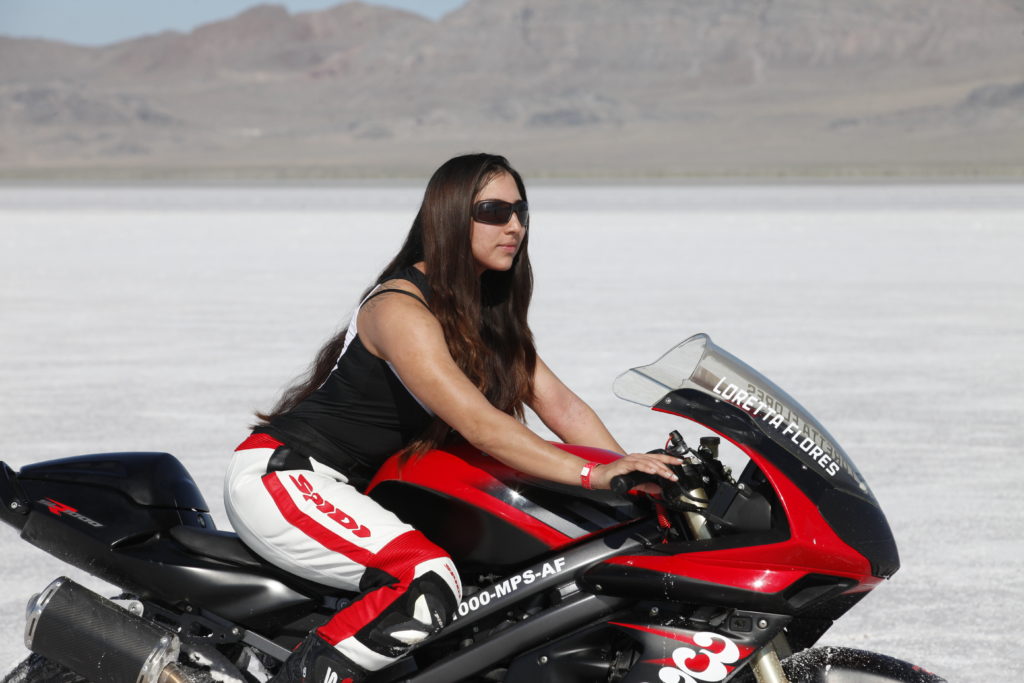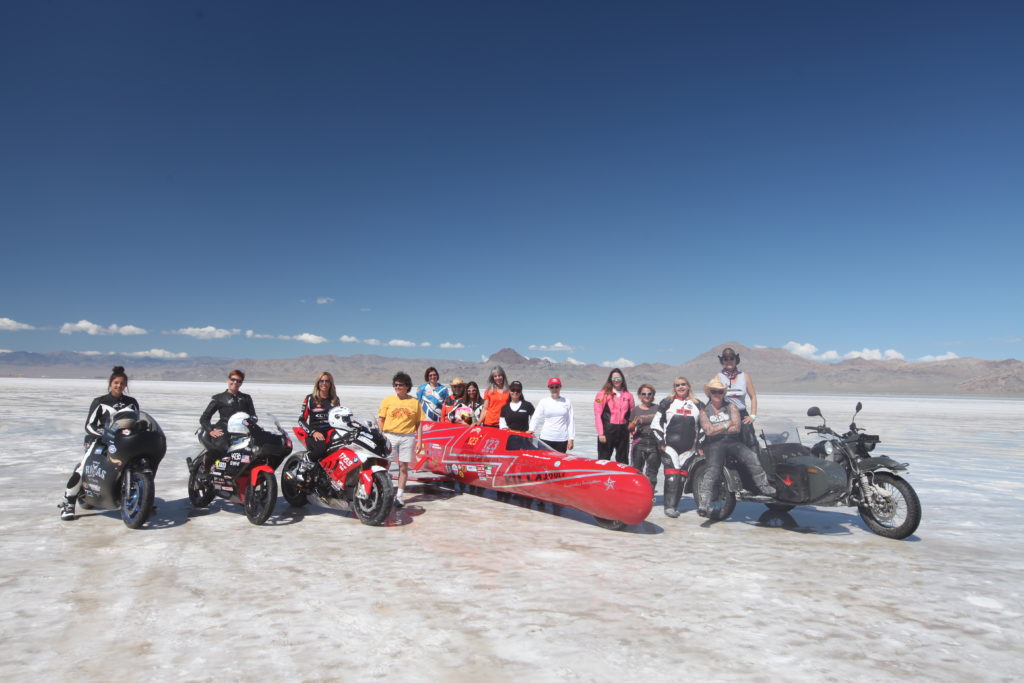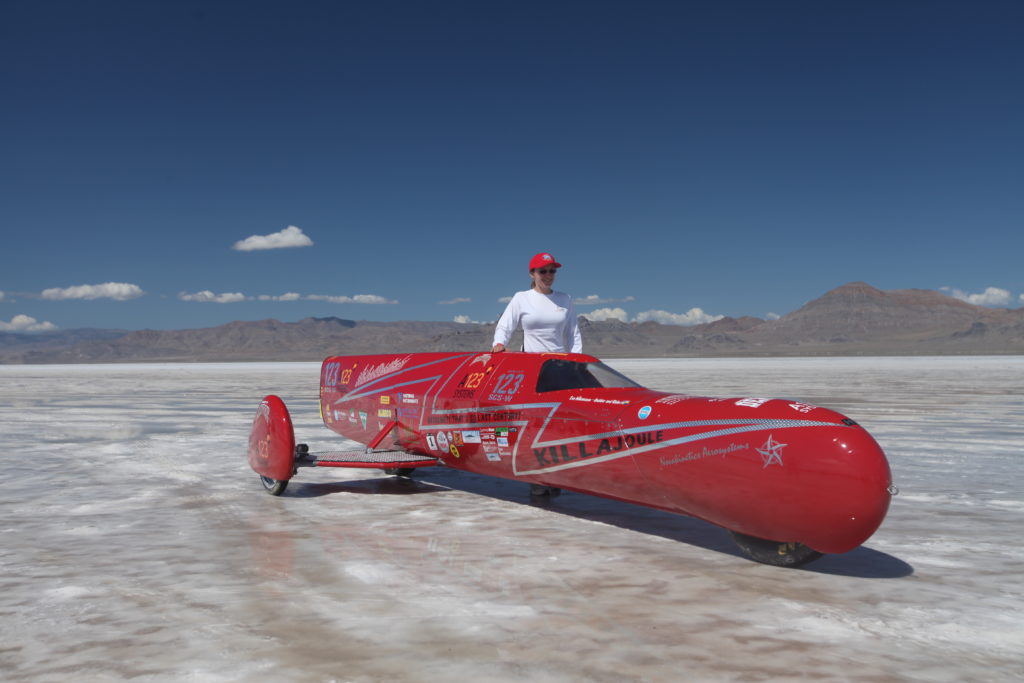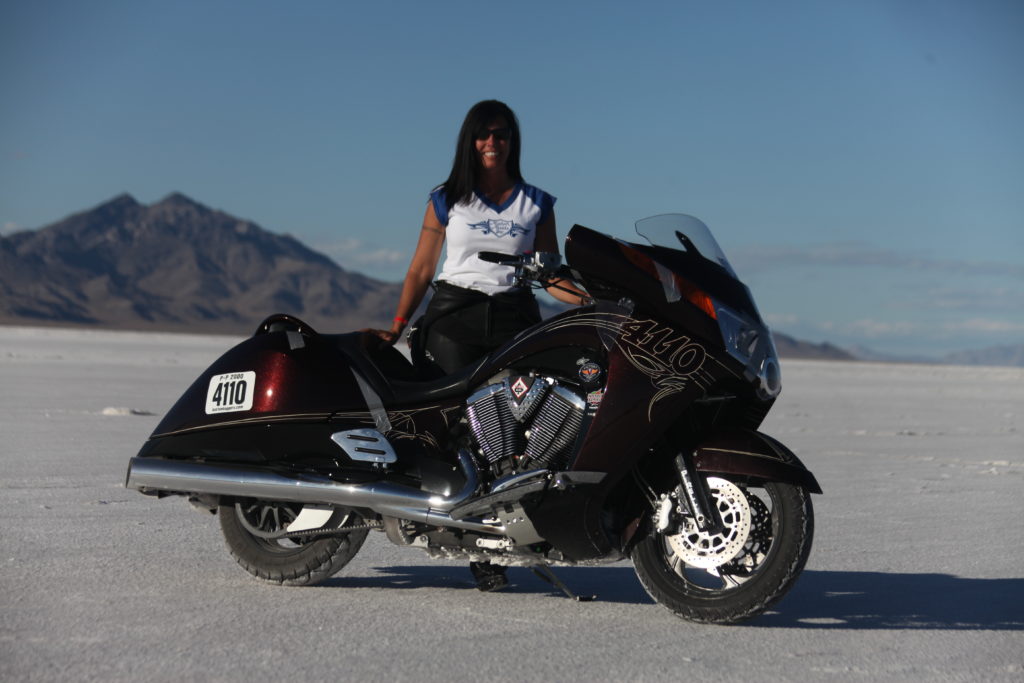 WEBSITES FOR SPEEDFREAKS:
https://scta-bni.org (Southern California Timing Association)
https://bonnevillemst.com (Bonneville Motorcycle Speed Trials)
https://www.landracing.com (Forum on Land Speed Record Racing)
BONNEVILLE'S WOMEN OF LAND SPEED RACING
LADIES OF SPEED: AVAILABLE MOTOGRAPHER STORIES!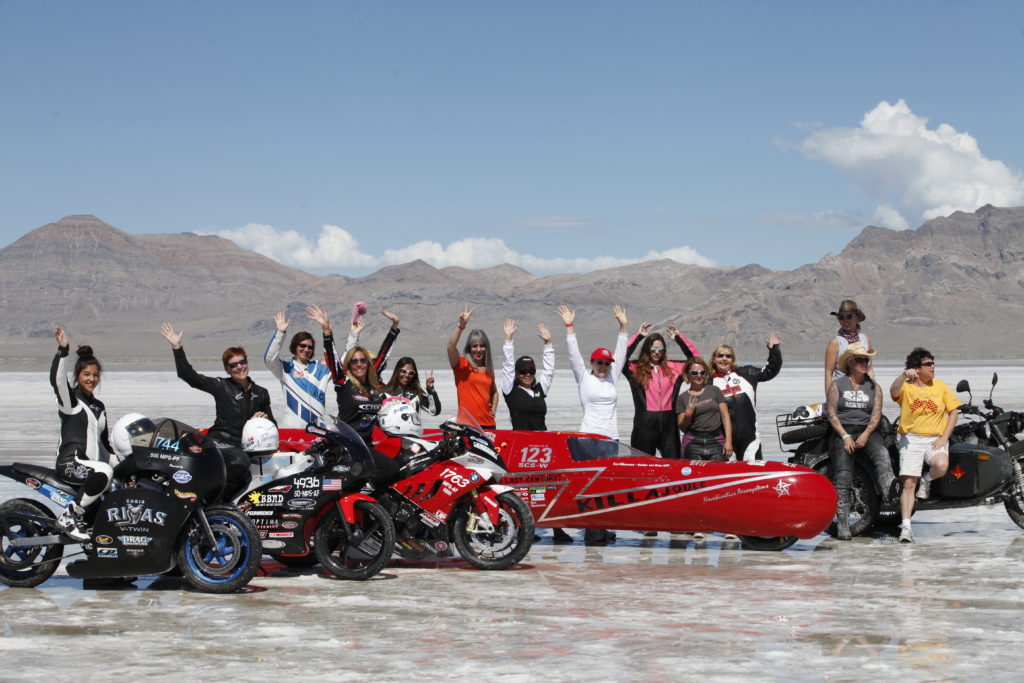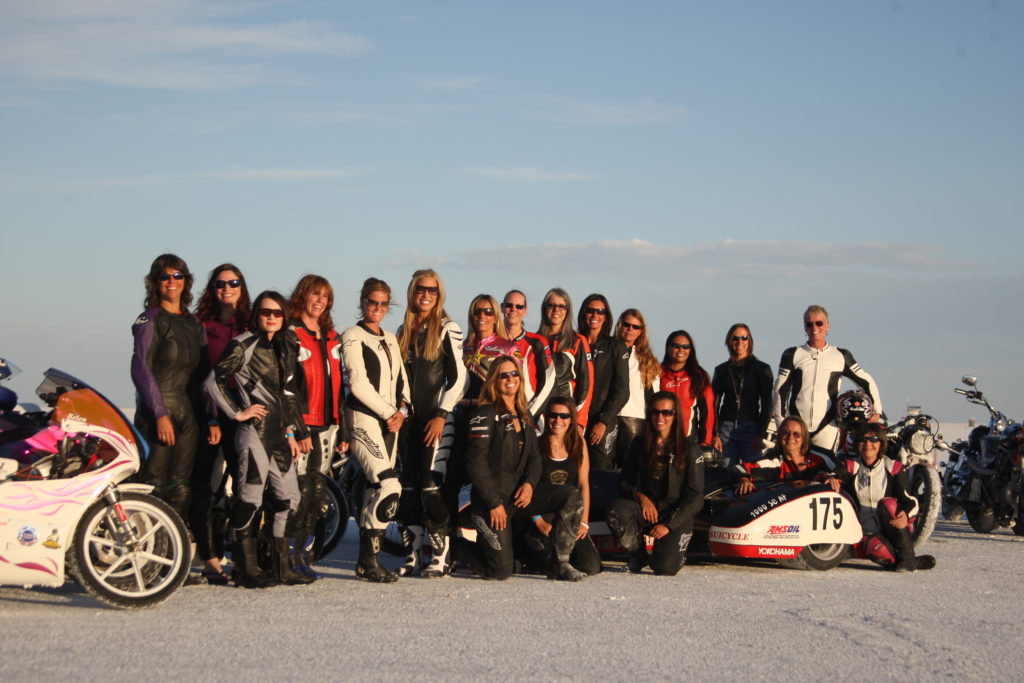 With the images and information published in the new Land Speed Louise Book only representing the smallest "tip on the iceberg" the available features on the Record Braking Ladies from Land Speed Racing 2004-up are quite considerable. Few of which were ever published. Motographer Horst Roesler has always been a "Team Player" to support the racers, so there are full features either already available orpossible on Jodie Perewitz, Valerie Thompson, Leslie Porterfield, Laura Klock and her daughters, Erin Sills, Eva Hakkansson, Loretta Flores and others…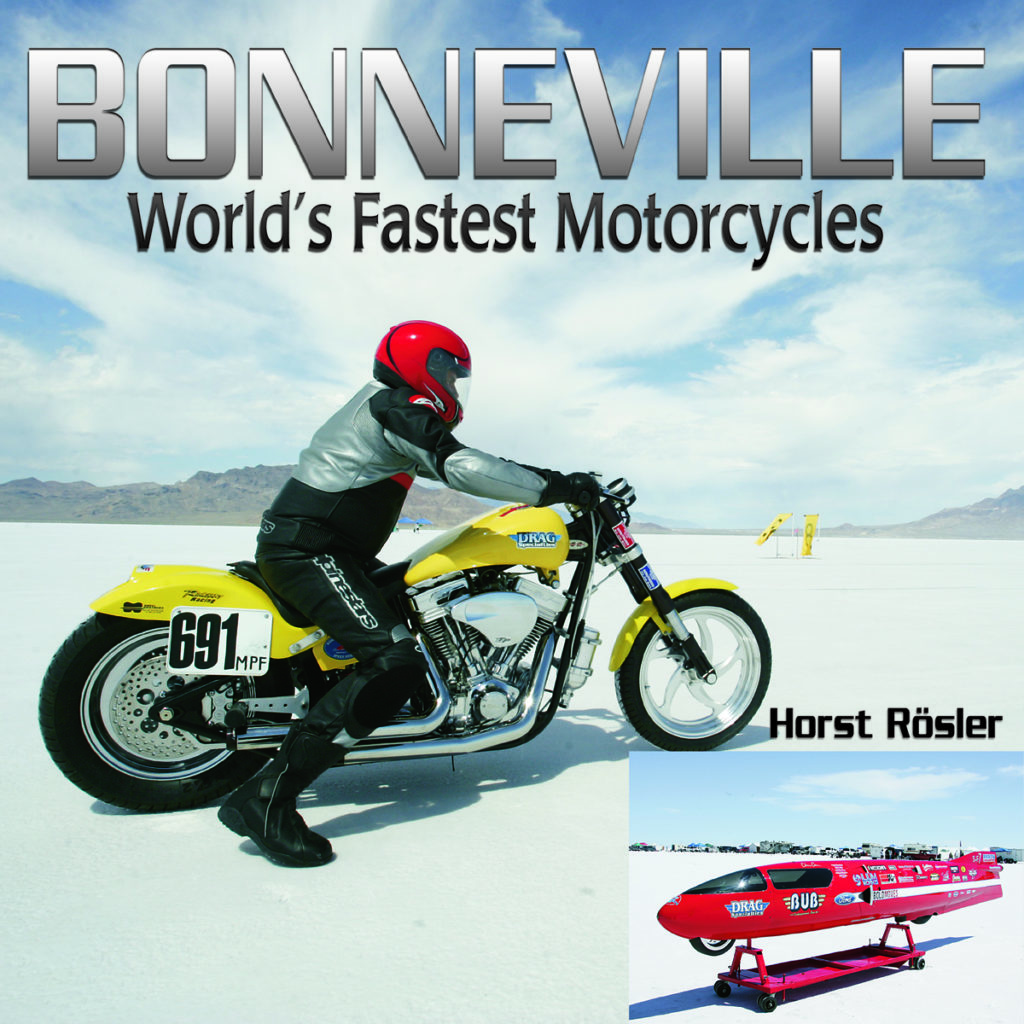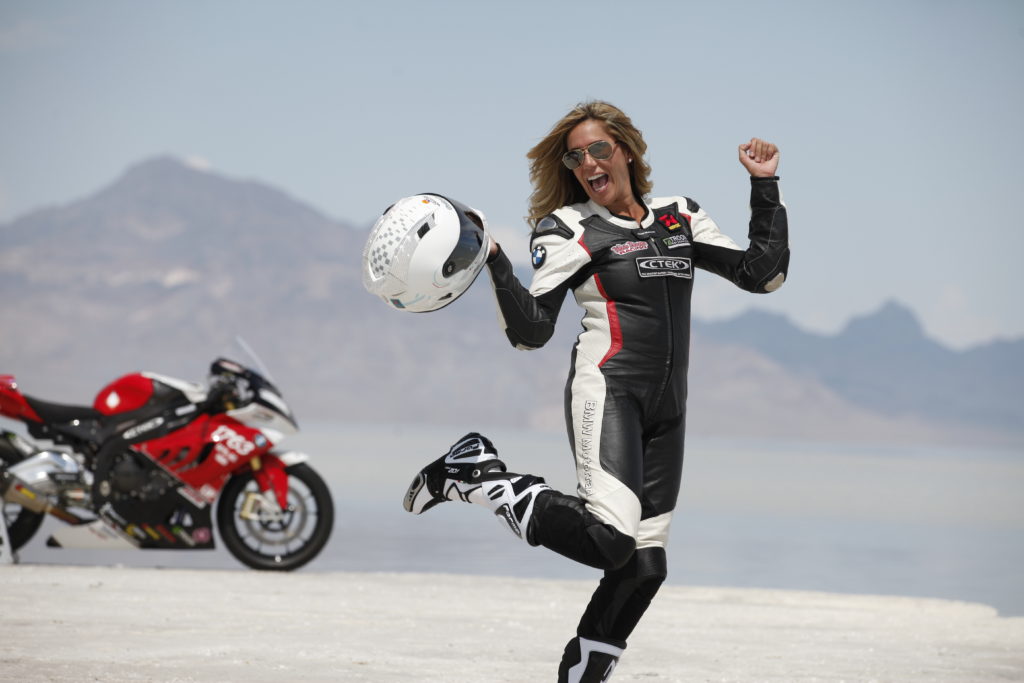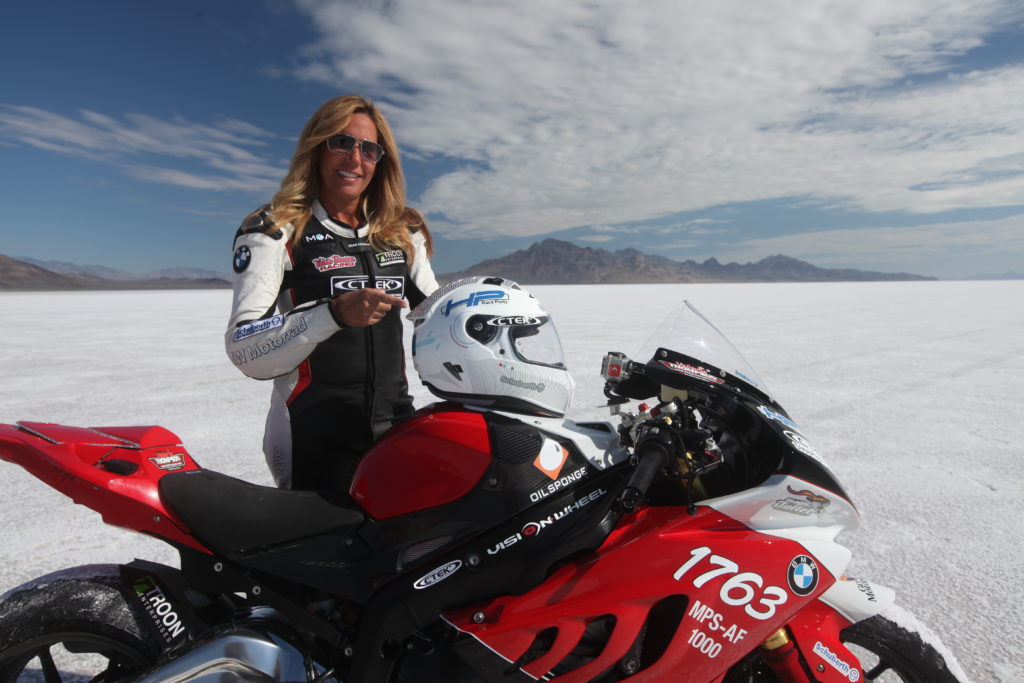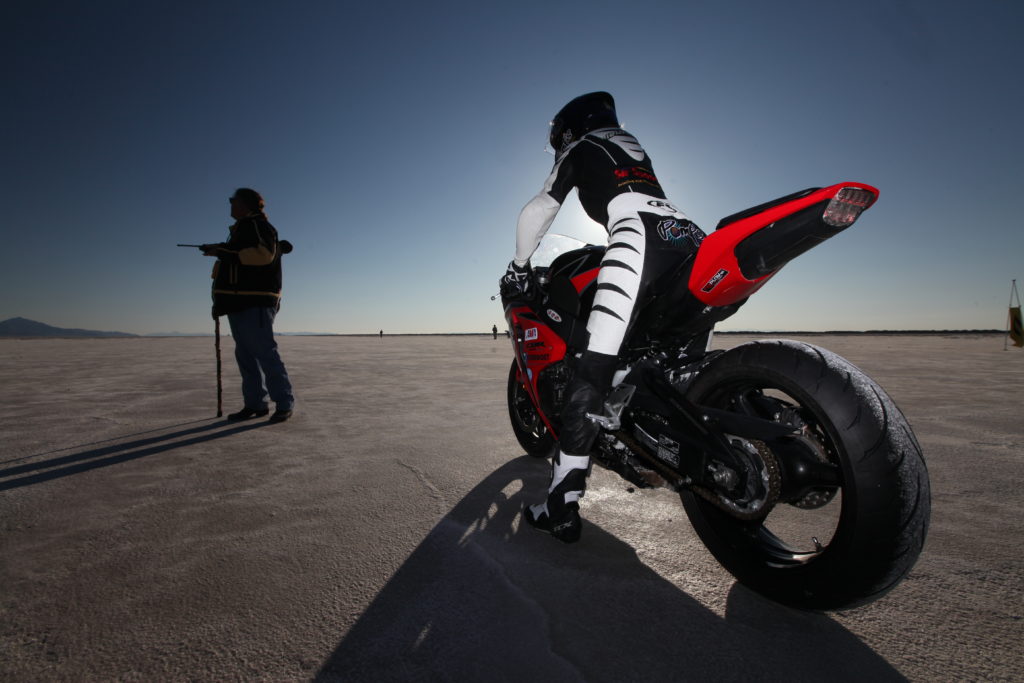 CONTACT THE SPECIALIZED LAND SPEED RECORD JOURNALISTS:
Louise Ann Noeth // www.landspeedproductions.biz // Mail: tech@landspeedproductions.biz
Scooter Grubb // www.scootershoots.com // Mail: scootershoots@gmail.com
Dipl.-Ing.Horst Roesler // www.motographer.de // Mail: Motographer@gmx.de