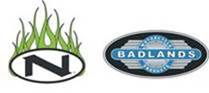 The search is over! In a time of simplicity and finding anything and everything on the internet, NAMZ saw a need for improvement. It was time to take the website to another level by adding additional features to make our customers lives easier and that's what we did. Happy to finally have the job done, the new and improved website, www.namzccp.com boasts a search bar that will allow users to find OEM part numbers throughout the site for ease of identification and purchase. The site also gives customers the option to choose UPS or USPS for shipping and pay using Pay Pal or secure checkout credit card transaction.
The site has the entire NAMZ product line, updated photos and soon to be added installation and technical video links to You Tube. A list of their distributors, updated installation instructions and swag page have also been highlighted for customers and fans alike. NAMZ is celebrating our 18th year in business providing "World Class" Electrical Components, Fluid Transfer Lines, Custom Installation Supplies & Badlands Lighting Modules. NAMZ/Badlands products are available through Drag Specialties, Parts Unlimited, Tucker Rocky, Mid USA, J&P Cycles, V-Twin, Parts Canada, Motovan, Les Importations Thibault, Parts Europe, Custom Chrome Europe, Motorcycle Storehouse, W&W, Zodiac, Rollies Speed Shop, Wildrider International Pty Ltd or directly from our website at www.namzccp.com. NAMZ provides the best selection and support for OEM & dealers all over the world.
Send us an email at info@namzccp.com or give us a call at 1-877-277-NAMZ for more information.