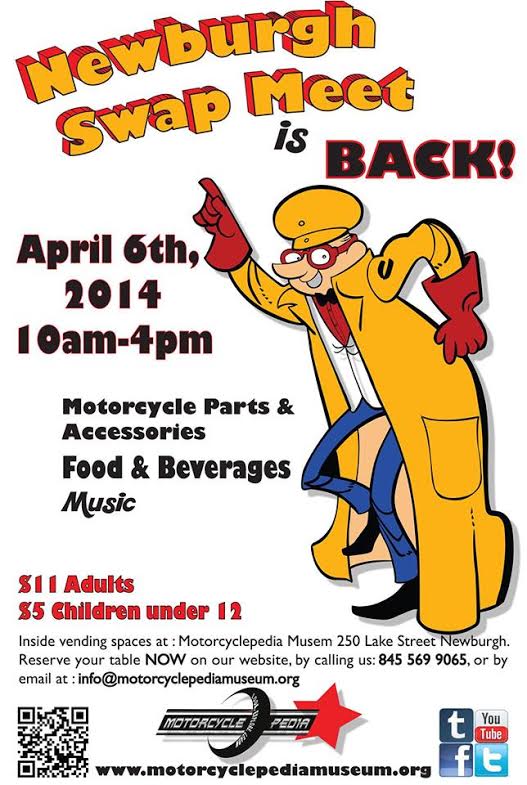 Looking for a hard-to-find part? You might be able to find it at the Motorcyclepedia Museum in Newburgh, New York on Sunday, April 6, 2014. The museum will be hosting an indoor motorcycle, parts, and accessories swap meet from 10 a.m. to 4 p.m. rain or shine.
Entry to the swap meet is included in the cost of admission to the Museum, which is $11 for adults and $5.00 for children under 12, tax included. Children under 3 are admitted free of charge. Food and beverages will be available. Vendor spaces (1 6-foot long table and 2 chairs, will be assigned on a first come first served basis) are available. To reserve vendor space, please call 845-569-9065.
Motorcyclepedia features 2 floors of antique, collectible, and custom motorcycles, the world's single largest Indian collection, and "The Winners Circle" containing examples of the best antique motorcycles in the nation as judged by the Antique Motorcycle Club of America. The Winners Circle is sponsored by the Antique Motorcycle Foundation in cooperation with the Motorcyclepedia Museum.
Motorcyclepedia is located at 250 Lake Street, Newburgh, New York. For more info go to http://www.motorcyclepediamuseum.org/.
Source and image: Motorcyclepedia
Posted by Sam Kanish