Company commits to American workers and new facility, building both gas- and electric-powered mini-bikes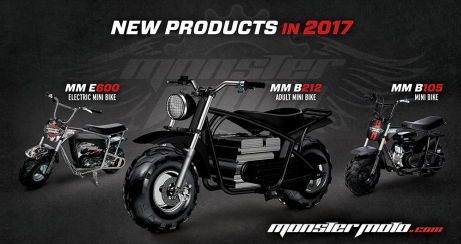 Monster Moto, based in Ruston, Louisiana, made its official debut into the powersports market at the 2016 American International Motorcycle Expo (AIMExpo) in Orlando Oct. 13-16 by unveiling prototypes of three all-new mini bikes that will be added to its product lineup in 2017. The larger and more powerful mini bikes show Monster Moto's commitment to expand its product offerings and create affordable products that can make memories with the whole family.
All of these new mini bikes, in addition to several products in the current line, are now being assembled in Monster Moto's new 100,000 square-foot headquarters in Ruston, La. Monster Moto is transitioning all of its assembly operations to the United States and the move has created new jobs while providing positive economic impact to the city of Ruston.
In addition to these new products the line-up includes an 80cc mini bike, 80cc go-kart and 250W electric mini bike. Launched in 2013, these products have been extremely popular among young riders, helping families ditch the electronics and really enjoy the outdoors. All of Monster Moto's mini bikes and go-karts are made with high-quality, reliable components and are capable of delivering years of off-road fun and excitement.
Knowing big kids want to join the outdoor fun, Monster Moto developed the MMB212 which is its largest gas-powered mini bike. With a powerful 212cc, 7HP engine capable of delivering plenty of low-end torque, this mini bike is perfect for big kids and adults. The MMB105 features a
powerful 105cc 3HP engine in the same chassis as Monster Moto's 80cc minibike. The MME600 also uses the same size chassis as the 80cc mini bike, but features a strong 600W 36V electric motor that provides a tremendous amount of instant torque and can run 40-50 minutes on a single charge.
New Product Features: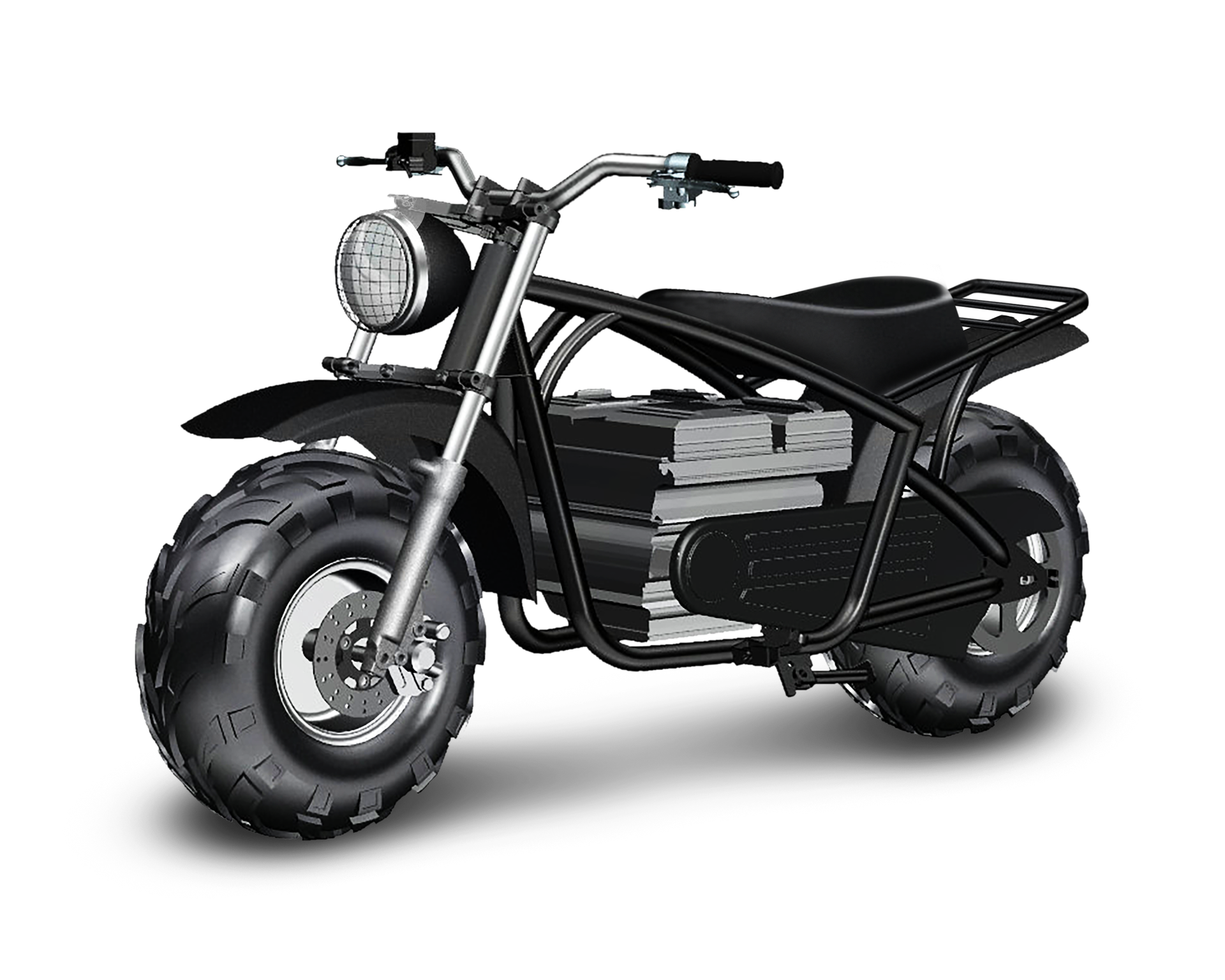 MMB212
 Powerful 212cc 7 hp 4-stroke overhead valve (OHV) engine
 CVT transmission
 Easy pull start
 Front and rear hydraulic brakes
 Front suspension
 Powder coated welded tube steel frame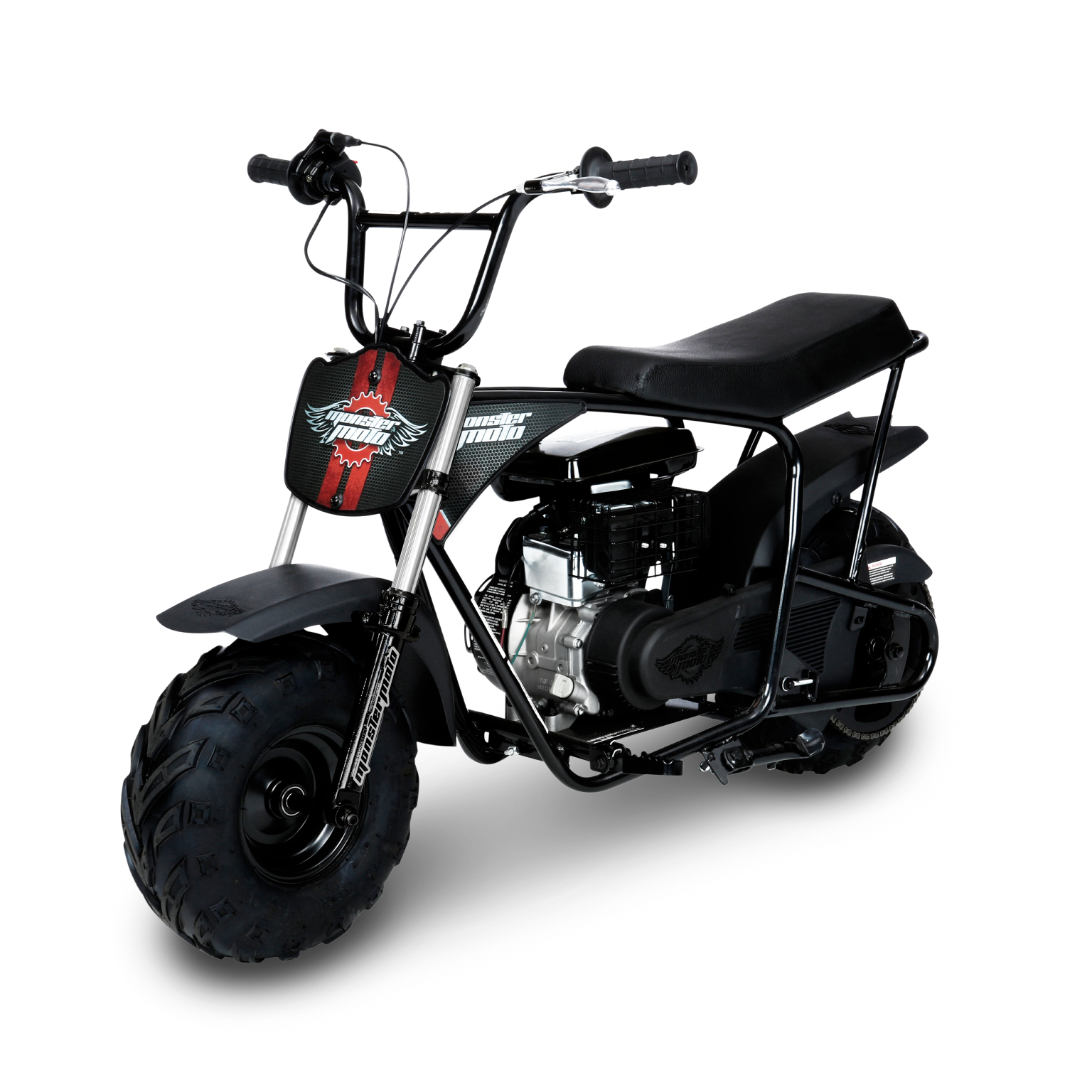 MMB105
 Powerful 105cc 3 hp 4-stroke overhead valve (OHV) engine
 No-shift centrifugal force clutch
 23 mph maximum speed
 Easy pull start
 Rear disc brake
 Front suspension
 Powder coated welded tube steel frame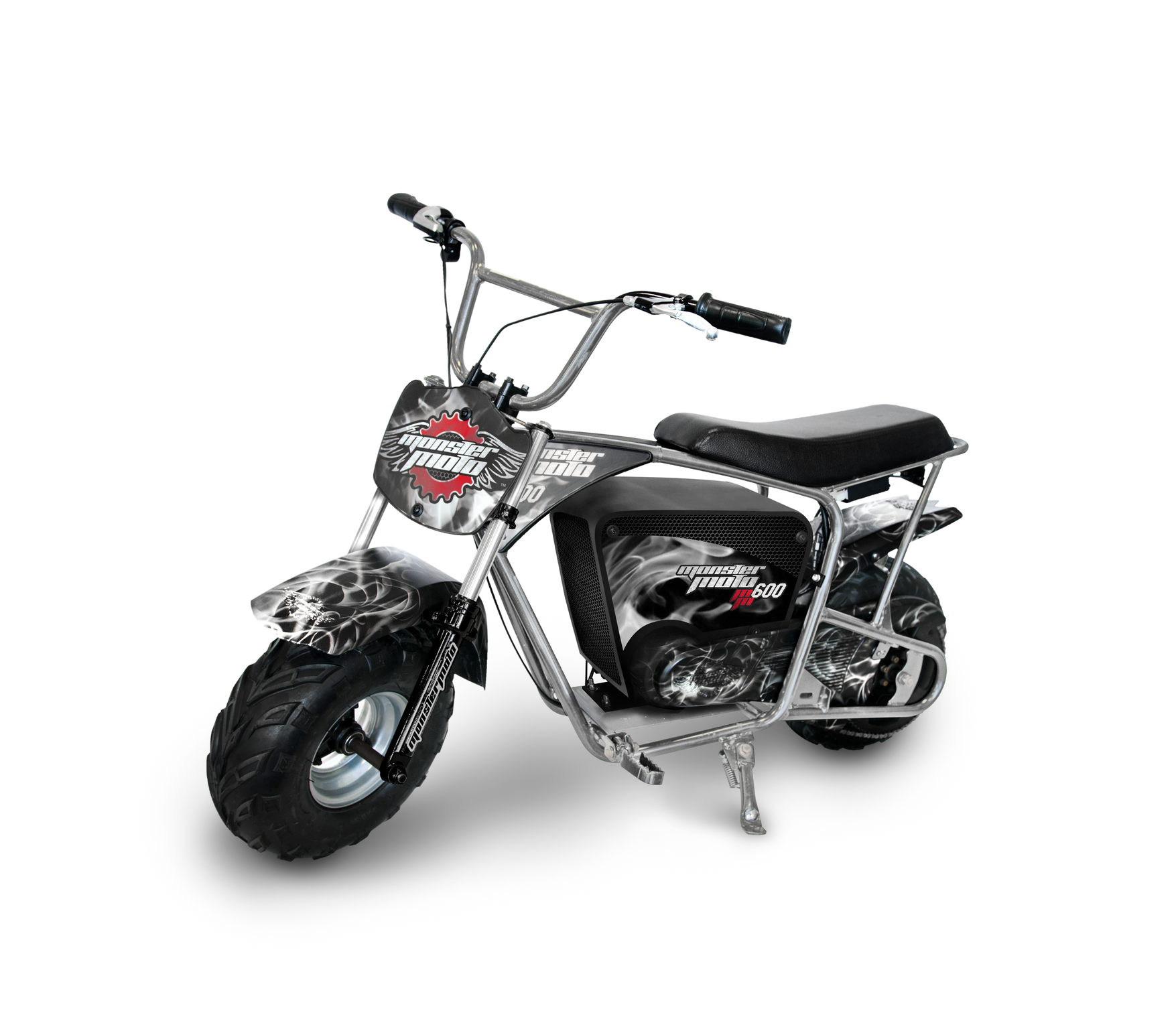 MME600
 Powerful 600W 36V motor
 40-50 minutes of continuous use
 17 mph maximum speed
 Easy on and off switch
 Rear disc brake
 Powder coated welded tube steel frame
Said Alex Keechle, chief executive officer of Monster Moto. "We have worked tirelessly to create mini bikes and go-karts that not only look great, but perform extremely well under tough conditions. Our new mini bikes will meet those same high standards and we hope they will help families be able to spend more time together exploring the outdoors and just having fun."