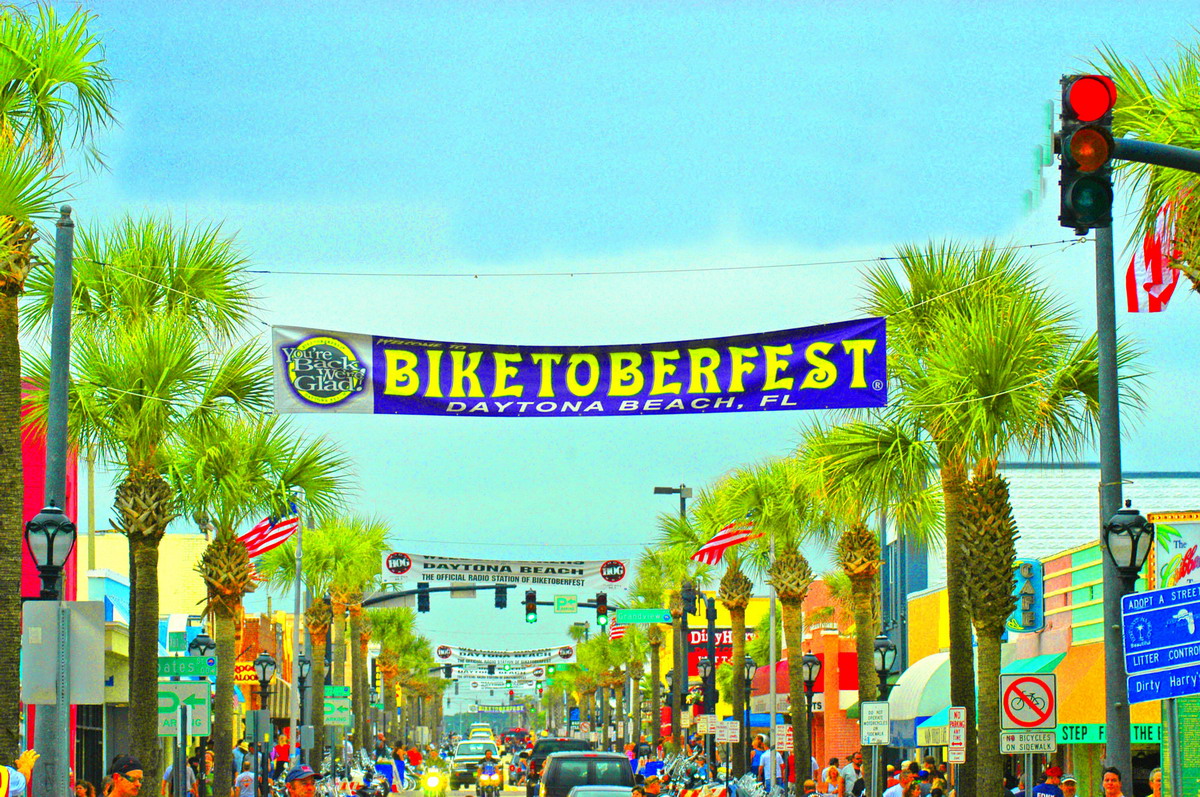 We all have rallies that we love, Biketoberfest in Daytona has always been one of my favorites. Maybe it's because the summer is ending and Daytona offers summer conditions year around, maybe it's just that I love Daytona… not sure. Anyway, I chose 2005 for this post because it represents a time when I was just starting out on my own with BIKERPICS.ORG, it was probably my 5th year shooting in the motorcycle industry (3rd year for Bikerpics.org) and I wanted to make a splash showing that websites had no limits, that I could post galleries form a rally showing hundreds of images rather than 5 as the print magazines were doing, AND, I could get the images up for viewing in days rather than months.
By 2009 there wasn't a rally I'd attend dressed in my Bikerpics gear that the public was giving me the thumbs up that they had been all over Bikerpics.org. I knew then that my goal had been achieved. Since then, with social media taking over, I'v spread my self out a bit. Bikerpics.org now is the gallery system of Bikernet.com's members area, "The Cantina". I must say though, to date I'm most proud of teaming up with Marilyn Stemp, back when I was just helping with IRON WORK'S MAGAZINE, shooting bikes & so on, but now helping to make Iron Trader News a great way to show off the motorcycle industry, motorcycle people, companies, builds, rallies, and whatever we decide will help to keep people interested in this great way of life.
I took these images with whatever camera technology was out at that time, I can't even remember. I have to laugh at the quality of the pics as compared to now, but it was the early days and I hope you enjoy them for what they are.