Oreland, PA: NAMZ is all about providing the very best electrical products for motorcyclists which is why is only fitting that we have finally released our very own LED product line, Letric Lighting Co.! We have been asked for many years to do our own lighting since we already have the industry's original and leading lighting module brand, Badlands Motorcycle Products. Last August, Tucker asked Jeff at NAMZ to come up with an "exclusive" lighting brand and Letric Lighting Co. was born. In a few short months, over 150-part numbers were created, tested and on display at the annual Tucker Dealer Show in Fort Worth Texas this month. Tucker is the exclusive distributor. Products range from LED turn signals, accent lights and headlights ranging from a 1-year to an industry leading LIFETIME WARRANTY! Our Bullet LED Inserts are available in (3) styles, Standard, Premium and Deluxe, all boasting a lifetime warranty and industry leading designs. For more information, check our www.letriclighting.com and get yours today!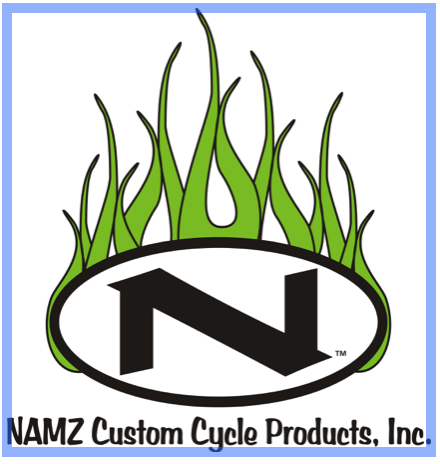 About NAMZ CCP: NAMZ is celebrating our 20th year in business providing "World Class" Electrical Components, Wiring Harnesses, Badlands Lighting Modules & now LED's from Letric Lighting Co. NAMZ/Badlands products are available through Drag Specialties, Parts Unlimited, Tucker (Tucker is the exclusive distributor for Letric Lighting Co.), Mid USA, J&P Cycles, V-Twin, Parts Canada, Motovan, Les Importations Thibault, Parts Europe, Custom Chrome Europe, Motorcycle Storehouse, W&W, Zodiac, Rollies Speed Shop, Wildrider International Pty Ltd or directly from our website at www.namzccp.com.
NAMZ provides the best selection and support for OEM & dealers all over the world.
Send us an email at marketing@namzccp.com or give us a call at 1-877-277-NAMZ for more information.
Follow us on our official social media pages:
www.namzcustomcycleproducts.com
www.Facebook.com/NAMZCCP
www.Twitter.com/NAMZCCP
www.Instagram.com/NAMZCCP