Working as a machinist in the aerospace industry in the late 60's gave Jim Thiessen the upper hand when it came to addressing performance issues on V-Twin motorcycles. He simply knew how to make them run better. By the late '70s he had altered his own bike's motor for better performance and was fielding requests for similar mechanical intervention from other riders.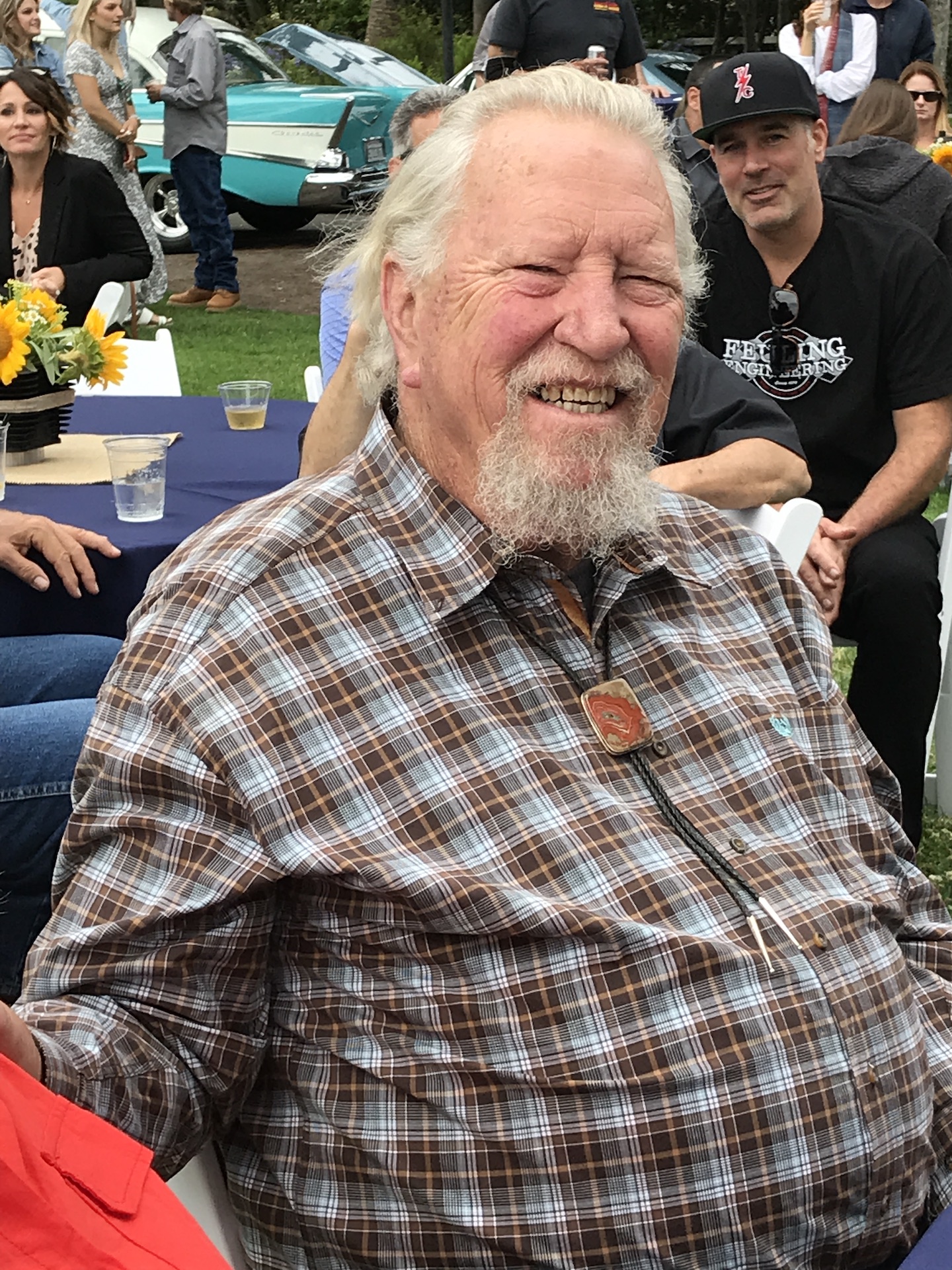 This led to the building of a business, JIMS USA, "Performance Parts for Harley-Davidson Motorcycles." JIMS soon became the go-to company not only for pro repair technicians and home-garage mechanics but at franchised dealerships and throughout the motorcycle industry, right up to the decision-makers at Harley-Davidson.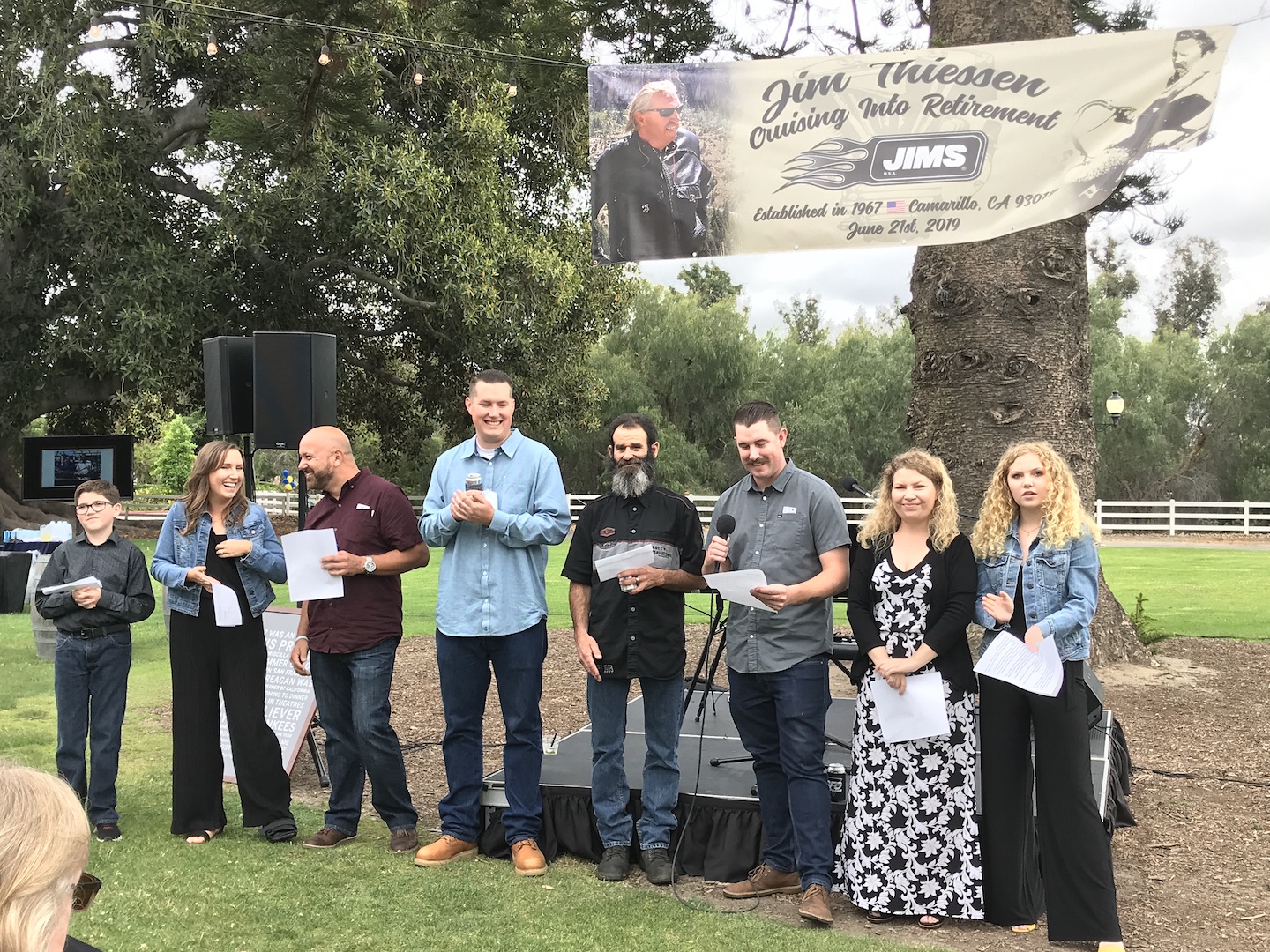 In June of 2019, after 50 years at the helm, Jim Thiessen was lauded by guests at a retirement party in Camarillo, CA. The lovely gathering was testament to Jim's reputation, integrity and straight up likeability.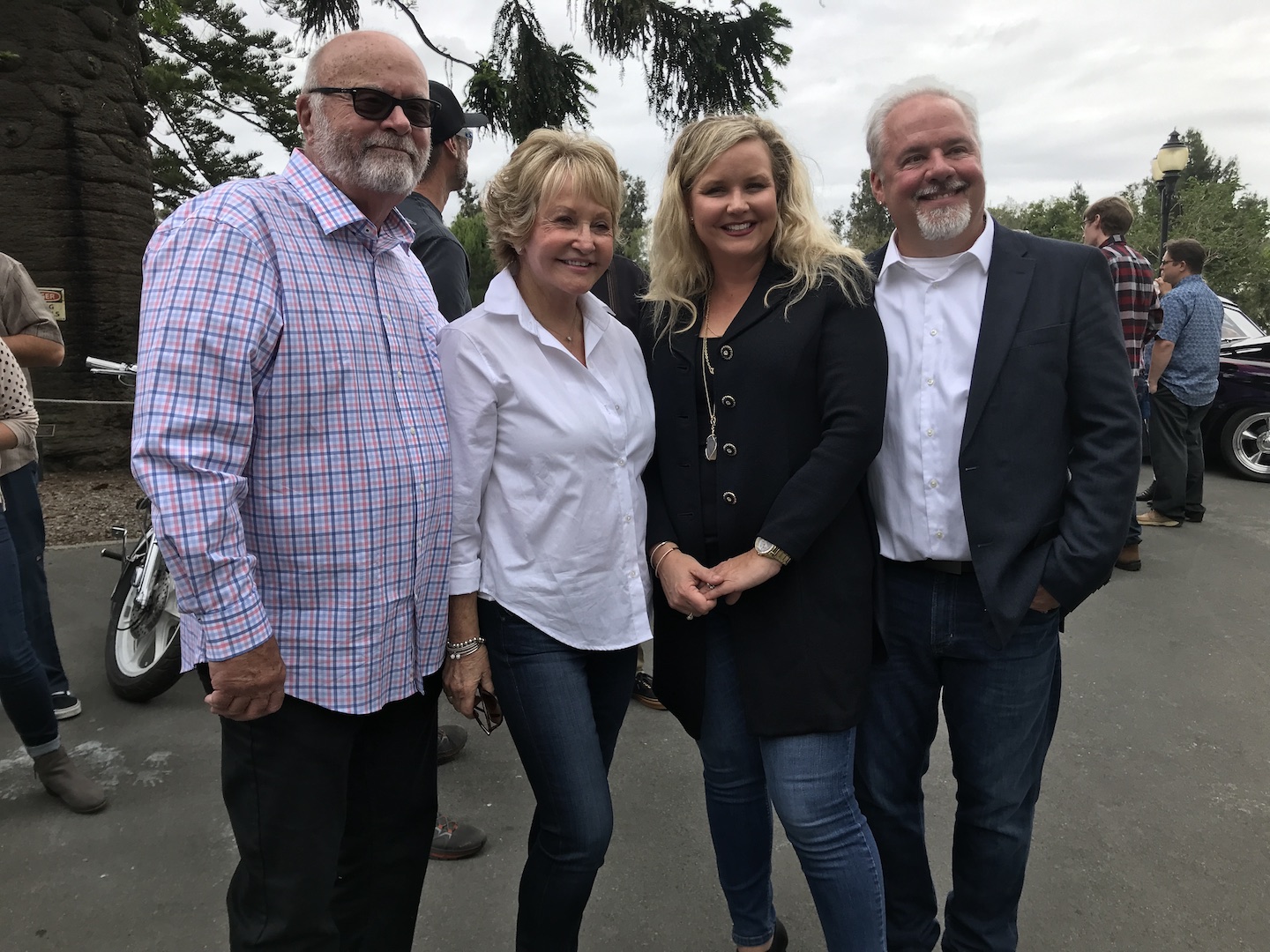 As family and friends stepped up to say a few words about the founder of the company, one of the speakers insisted that "U.S.A." be repeated by the group every time the company name – JIMS – was spoken. And that, in a nutshell, captures the unfailing and inherent focus of Jim Thiessen, a man who aimed his stalwart work ethic toward precision machining 5 decades ago, determined to use the best materials under consistent controls to produce top quality performance parts, tools and complete V-Twin engines made in America.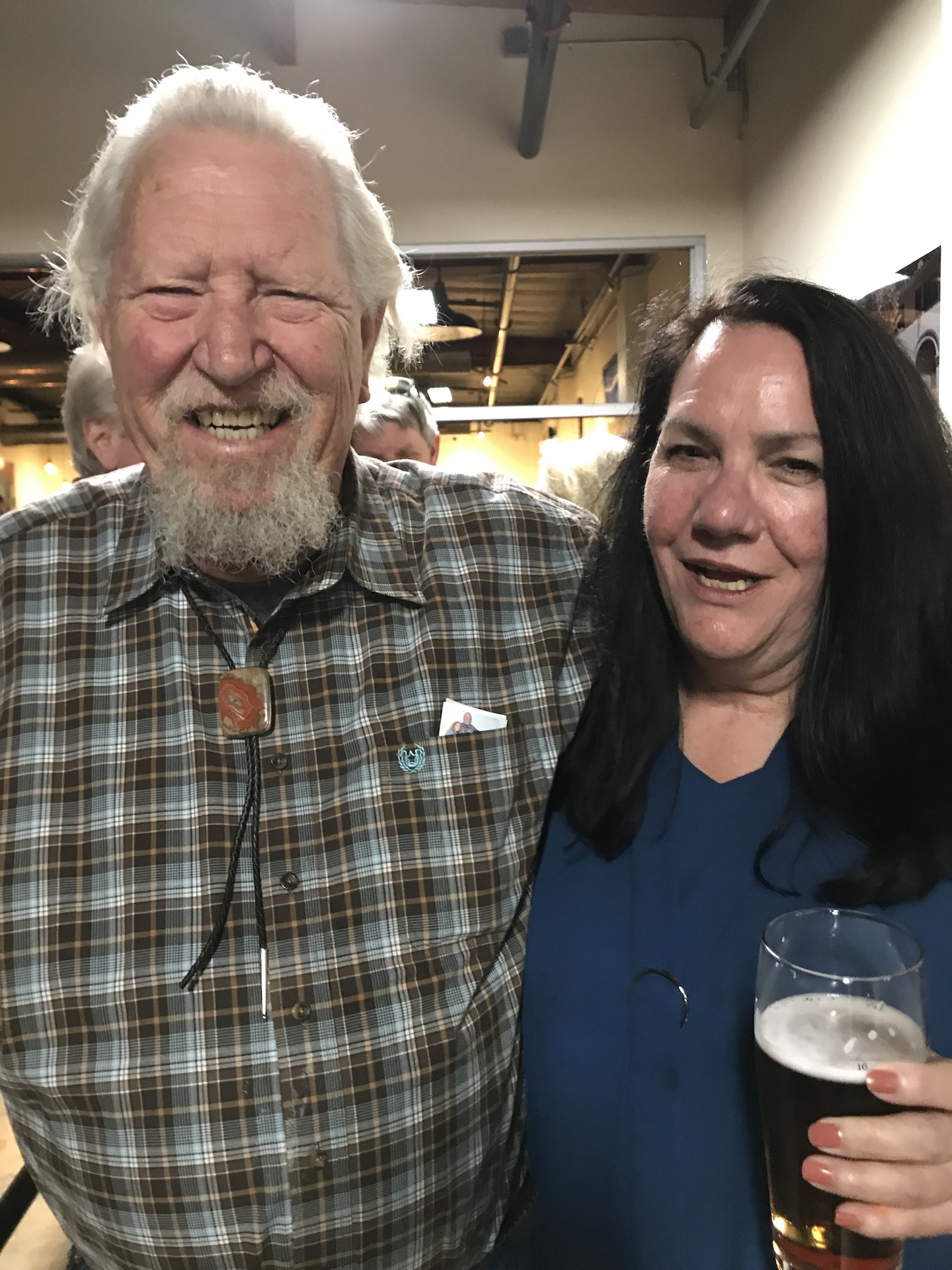 That goal persists. Don't expect any blips in the company's services or functions as Jim retires; along with a trusted cadre of long-term employees, the Thiessen family consists of Jim's four sons and two daughters who'll stridently continue the legacy. And many of them say they expect Jim will still come to the shop most days anyway as he adjusts to a new normal.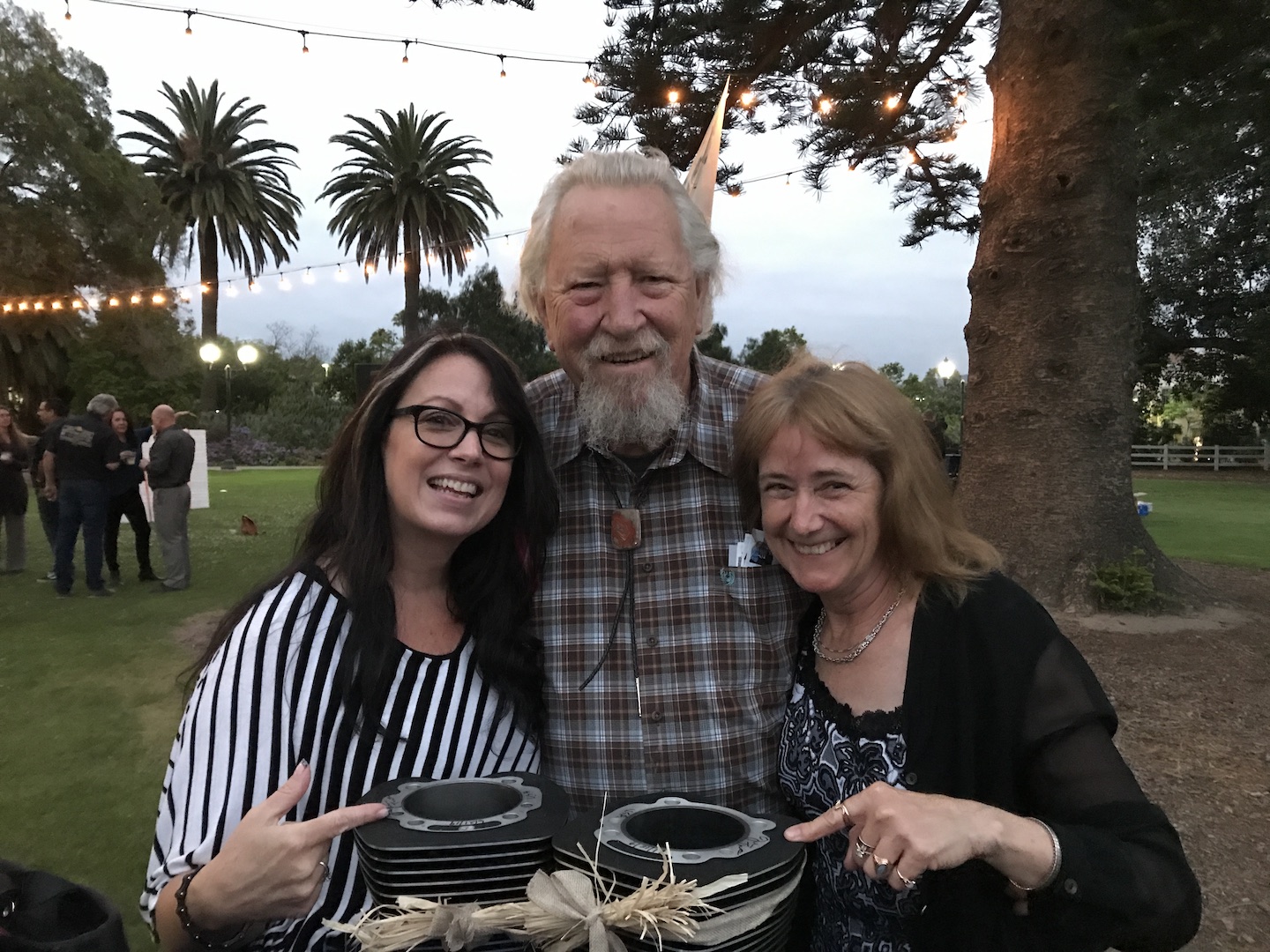 Appreciating his contributions and sending him off to have some fun? That was the easy part. Having less access to Jim Thiessen as friend, mentor and resource? That'll take some getting used to. —Marilyn Stemp