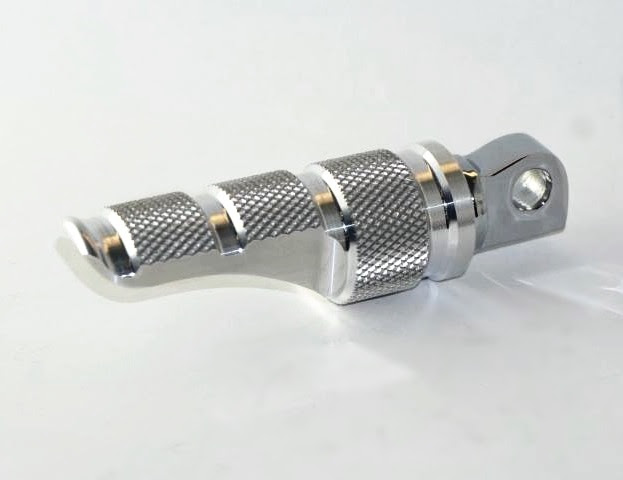 If you know someone who likes to get all the lean angle they can, then
these Knee Dragger Pegs from Brass Balls Cycles would make a great
gift. Machined from T6 billet aluminum with a handsome design and
knurled for maximum rider grip, they're available from Brass Balls
Cycles at brassballscycles.com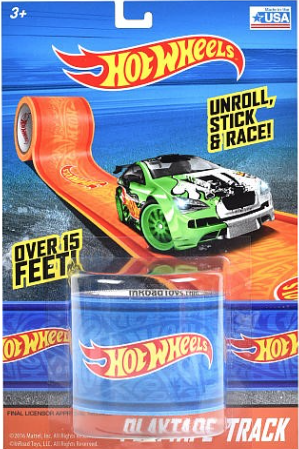 Who doesn't love Hot Wheels? And with this new PlayTape Track by
InRoad Toys, kids and gearhead adults alike can have fun. These tracks
stick to any flat surface over and over again without adhesive or
residue. Get out those toys out this season and make some memories!
Find them at local Toys "R" Us stores nationwide.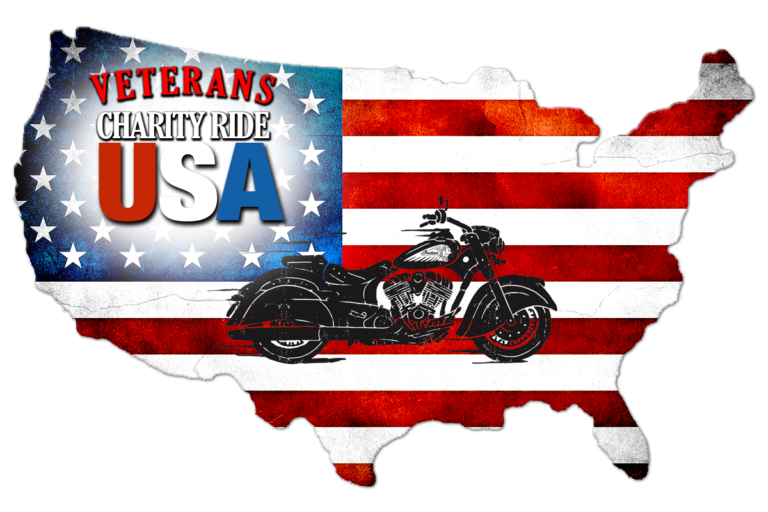 Not all gifts show up as boxes under a tree. Veterans Charity Ride USA
is a charity that works to get wounded and amputee veterans out on two
or three wheels. Motorcycle therapy makes a positive difference in the
lives of riders everywhere, and it can make an even bigger difference
to vets. Consider making a donation in someone's name this year at
veteranscharityride.org/vcr-usa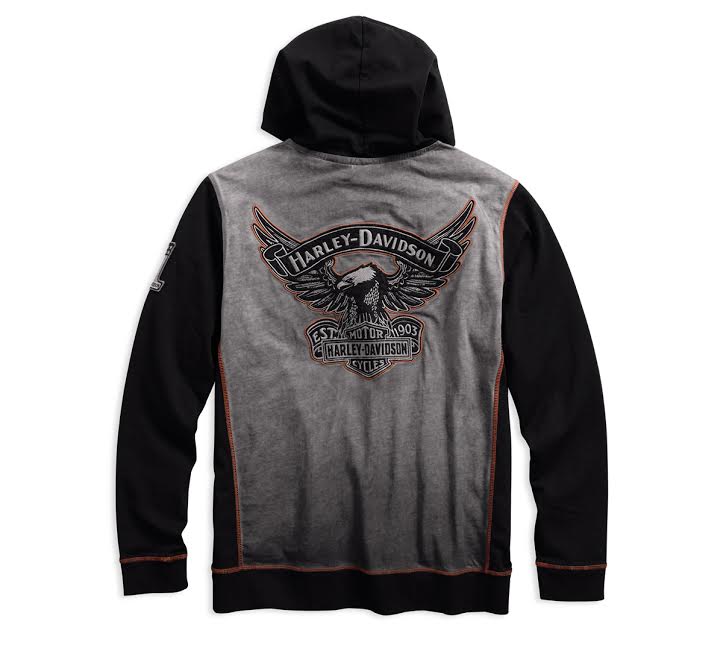 With the weather getting colder, your favorite hog rider will be
looking for ways to stay warm. Help them keep the chills out with the
Iron Block Pullover Hoodie from Harley-Davidson. 100-percent cotton
and prewashed for a natural look and feel, it's got hand warming
pockets and contrast stitching to look as awesome as it works. Find it
at harley-davidson.com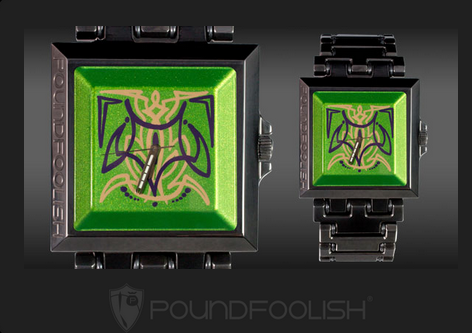 You know a rider who's bike wears custom paint, so why not give them a
watch with the same style? PoundFoolish is a boutique maker of
individually CNC-machined watches that make a solid statement. Limited
edition, hand painted faces by Pete Finlan of Hot Dog Kustoms grace
just one of several hefty, bold styles developed by avid riders and
co-owners Gene Farris and Bryan Simica. Check them out online at
poundfoolishwatches.com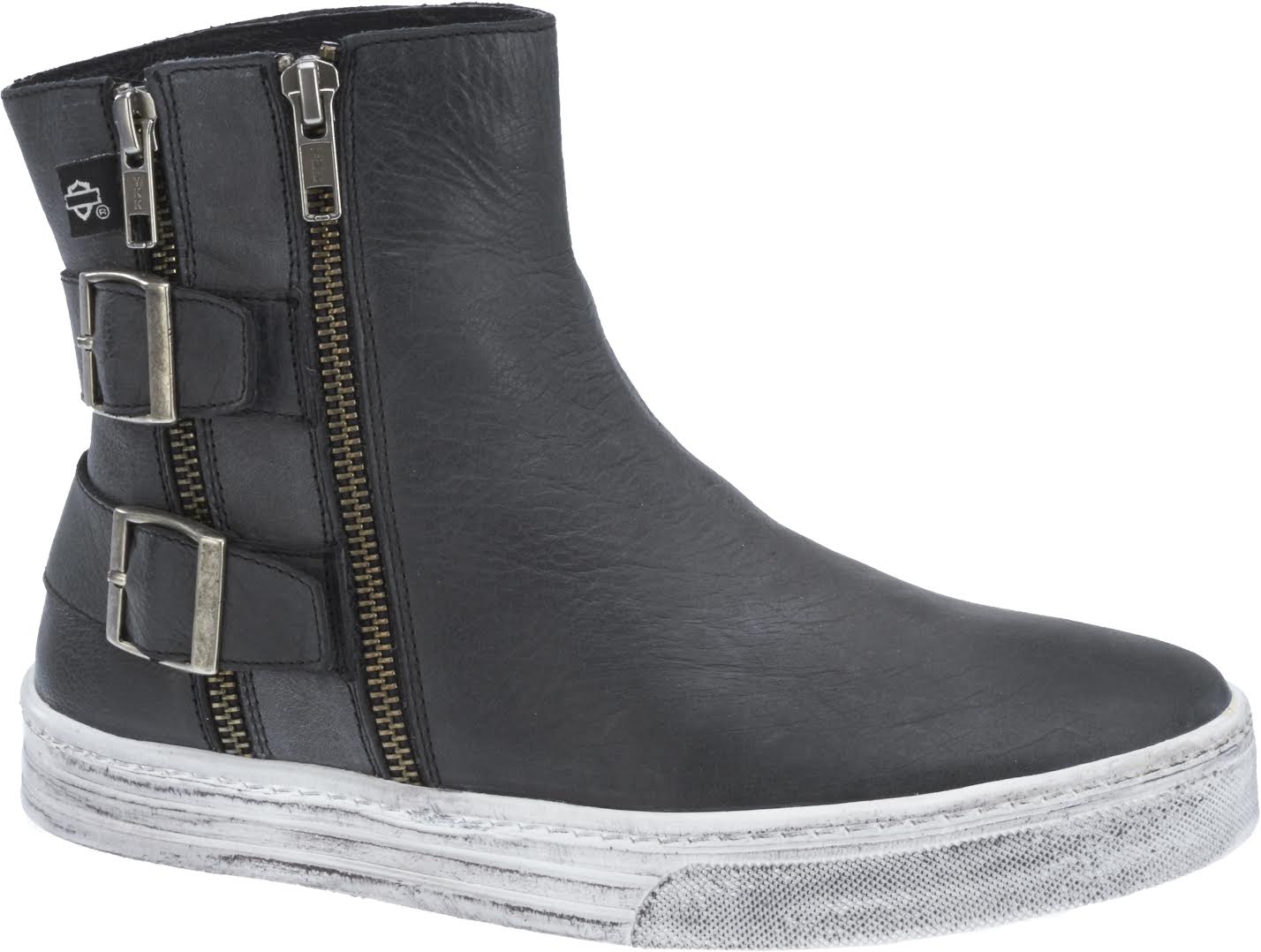 So many options! That's what Harley-Davidson Footwear offers. The
Black Label collection takes on a heritage-driven look and feel,
combining well-crafted silhouettes with modern details. Styles like
Inkwood and Stonebrook lend an urban edge to sophisticated style.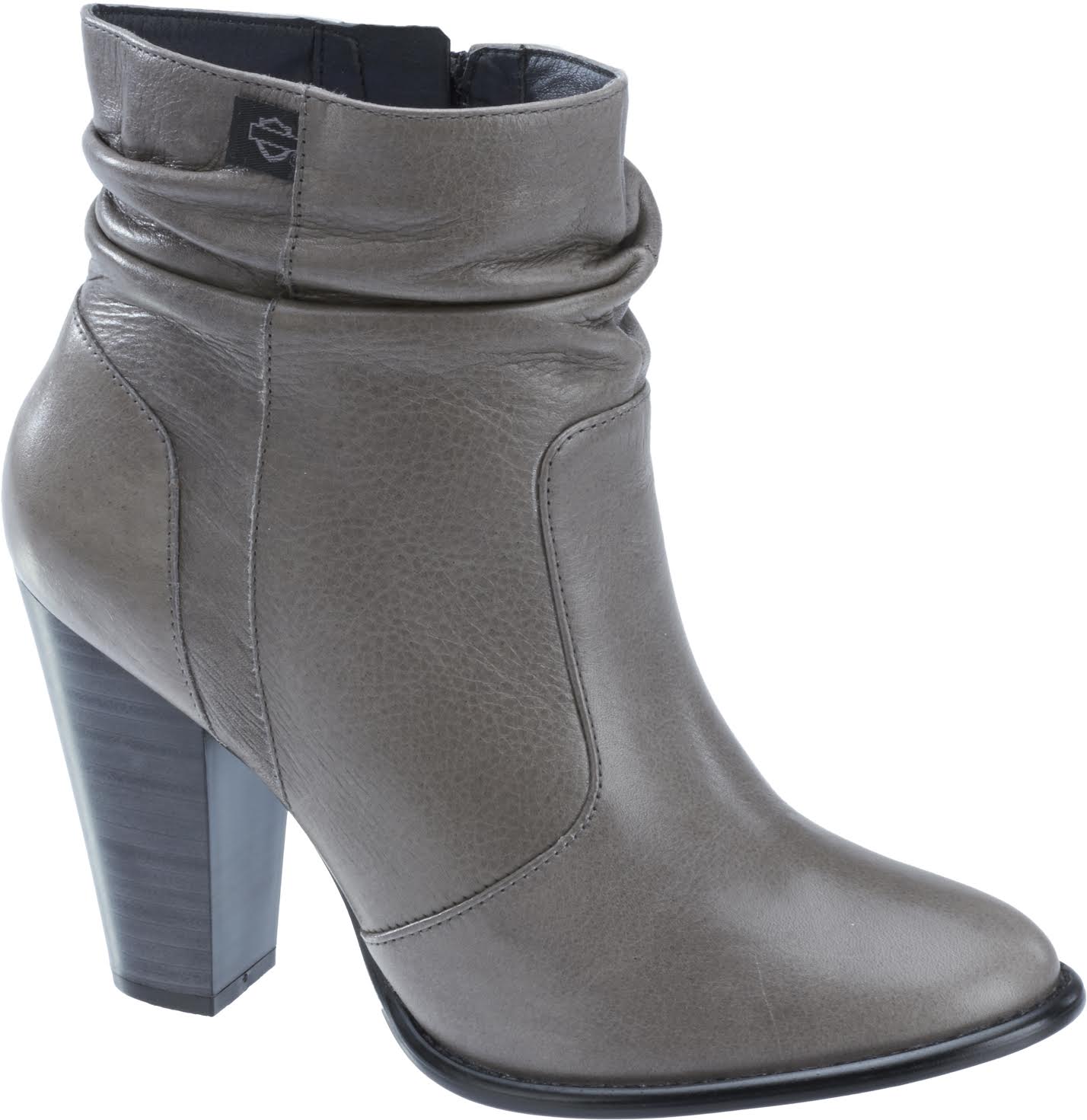 The Performance Collection is ready for adventure and built to stand
up to the demands of the open road. These essential styles incorporate
riders' needs resulting in protective, durable and comfortable boots
that live up to the iconic Harley attitude.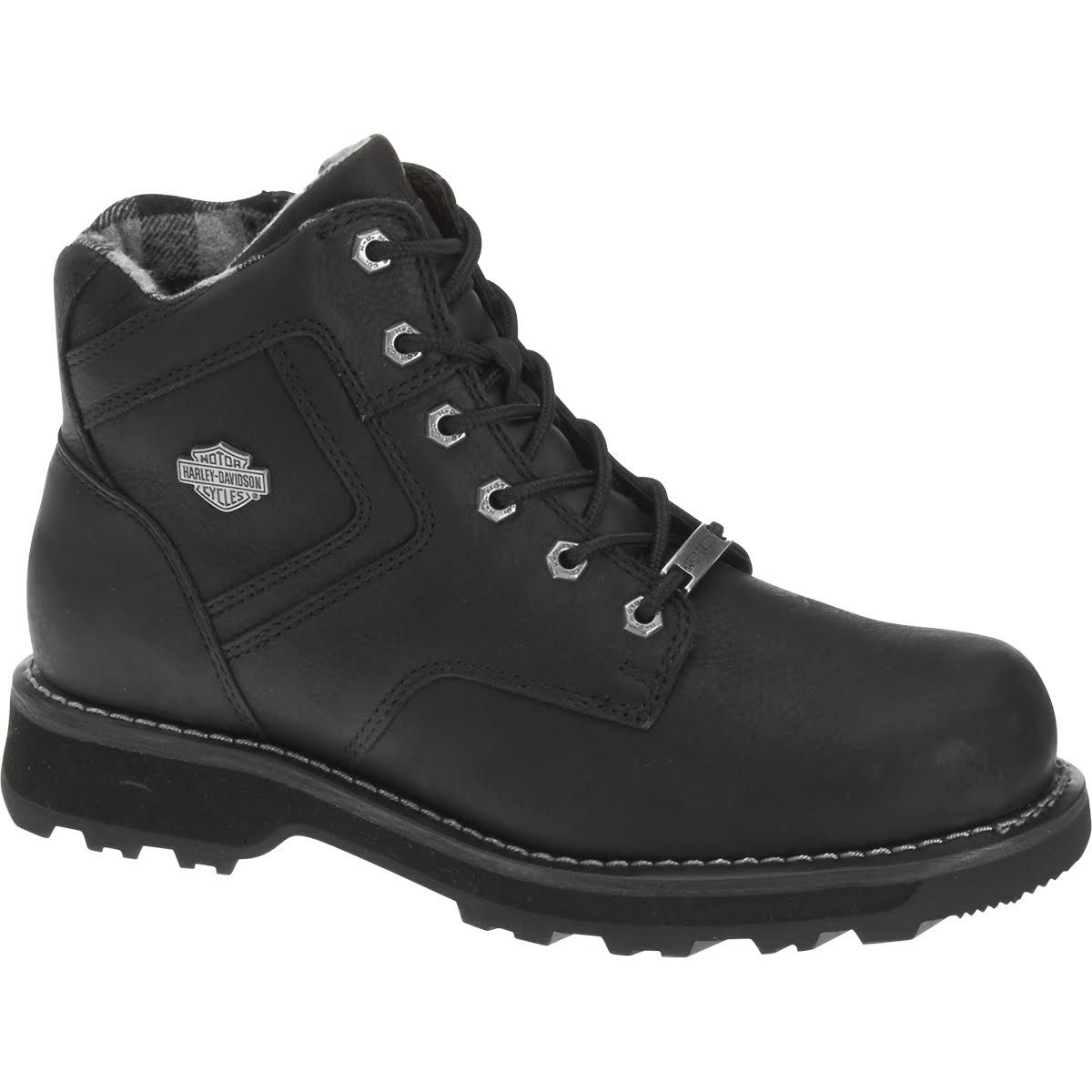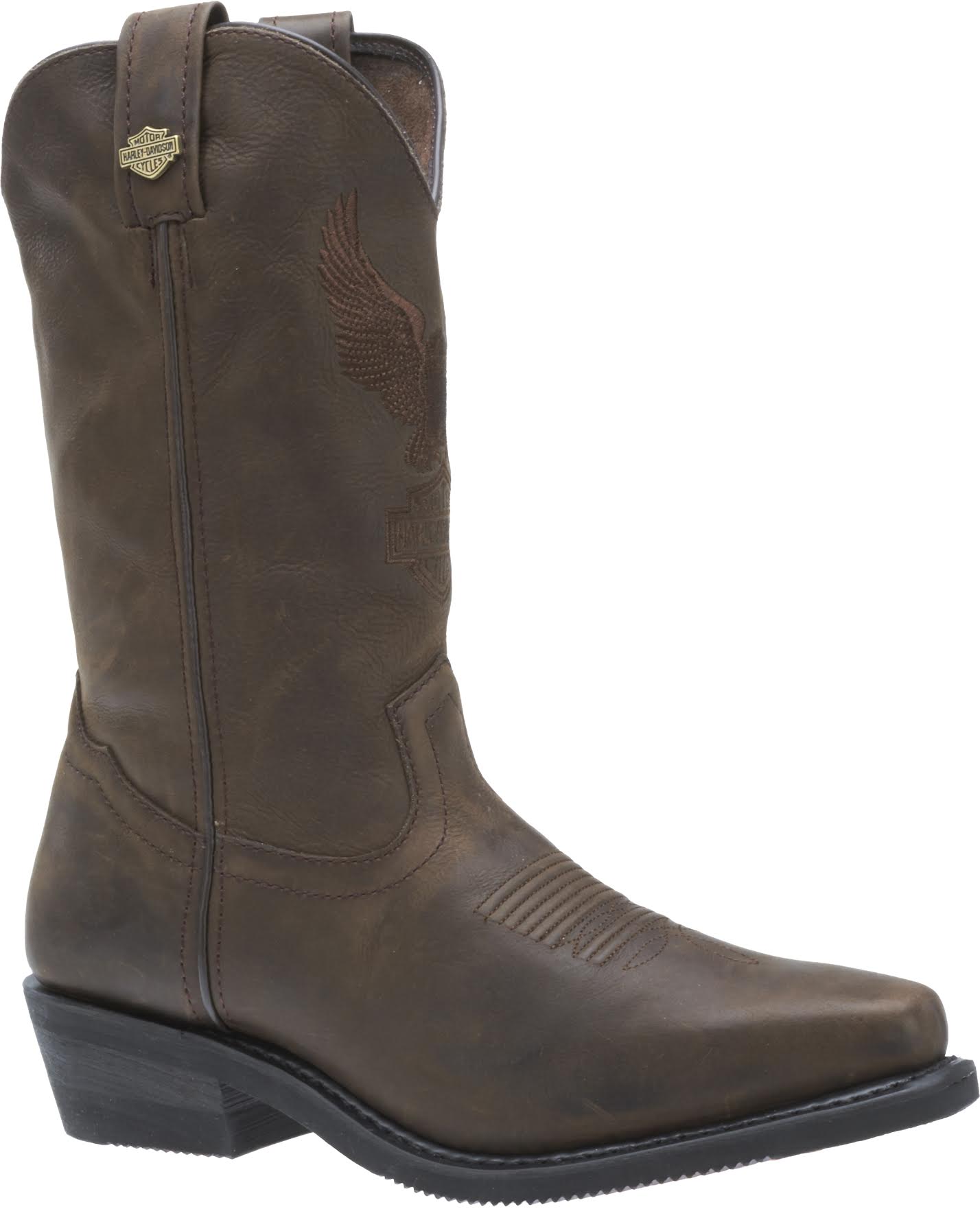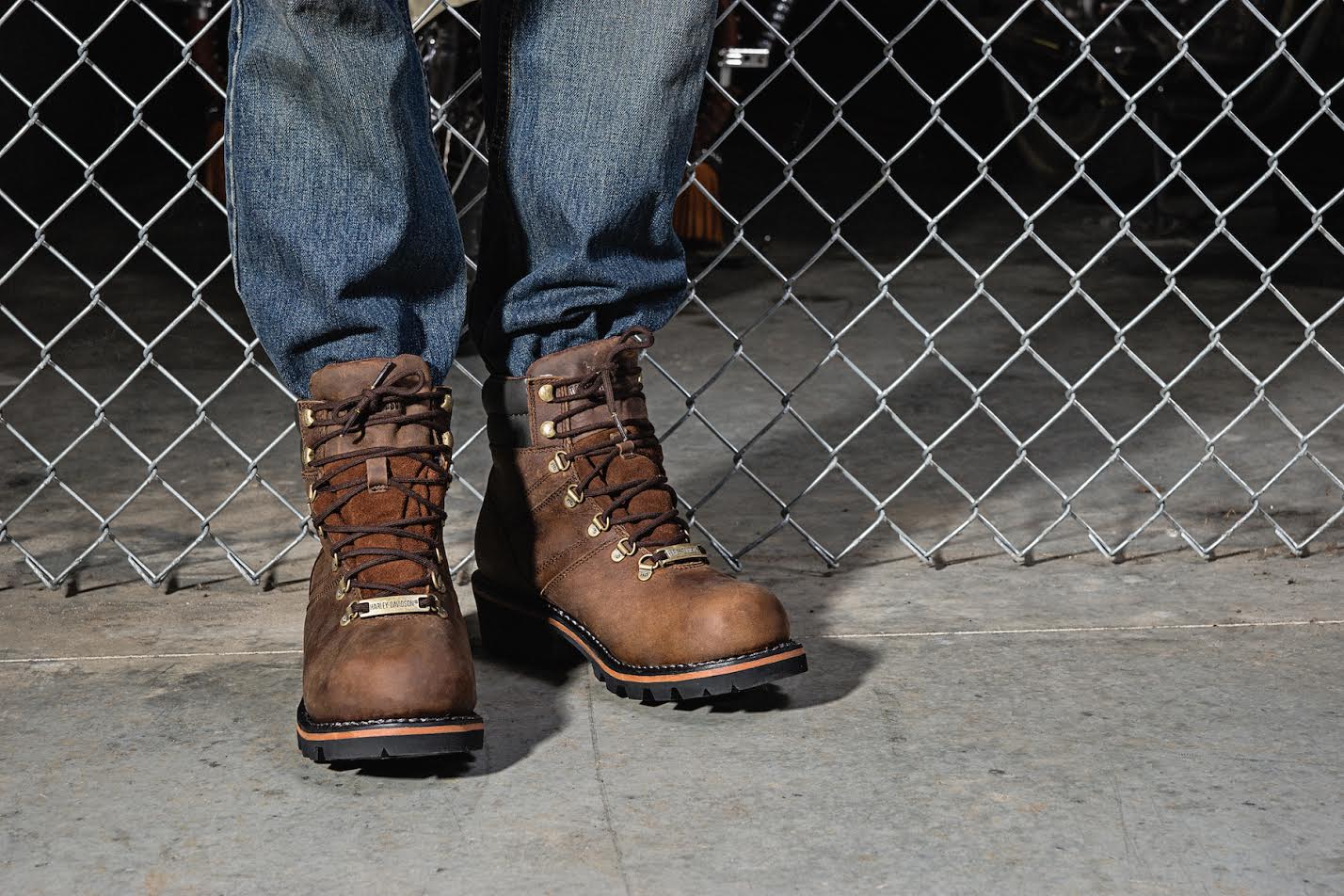 H-D Footwear also offers a lifestyle collection that lets you show
your gearhead inclinations even when you're not riding. To locate the
nearest dealer or to view the Harley-Davidson® footwear styles online,
visit www.harley-davidsonfootwear.com. You can also connect with
Harley-Davidson® footwear on Facebook at www.facebook.com/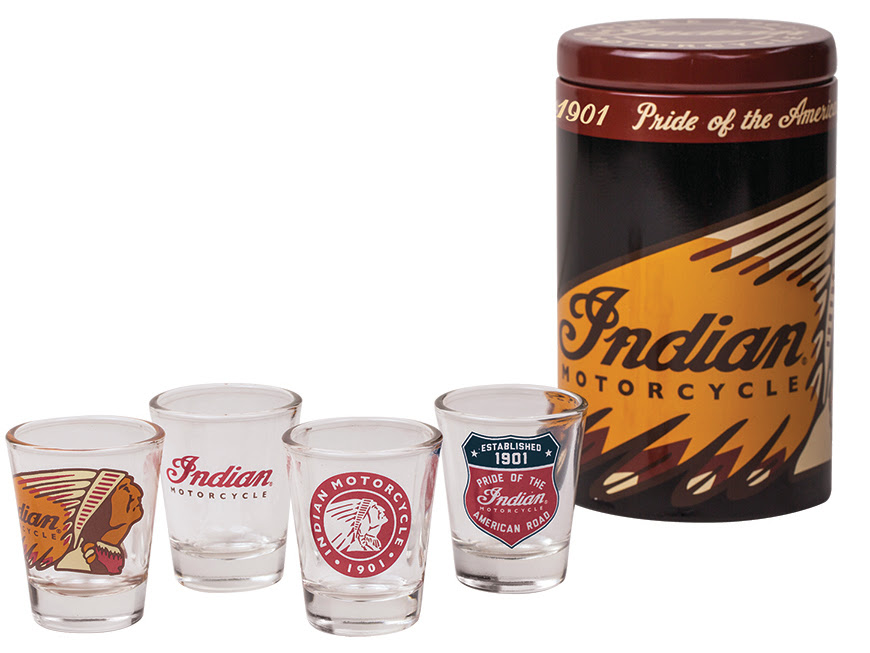 Thanks to the brands revival, we see more and more Indian motorcycles
on the road all the time. That means more Indian riders, so check out
Indians website for gift ideas like this shot glass set. Tons more
cool Indian gift ideas at indianmotorcycle.com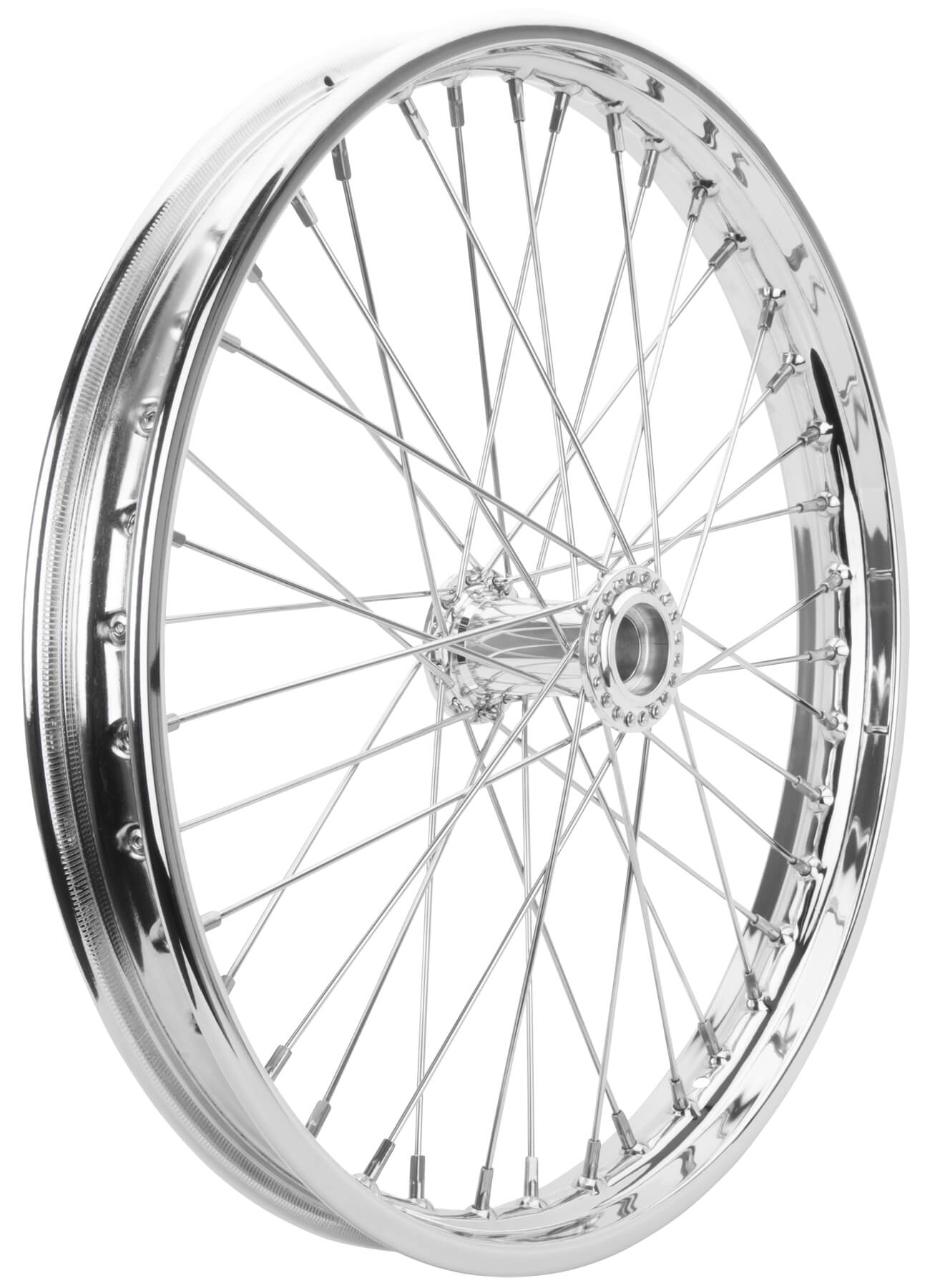 You probably know a biker with a project bike. If you're really
feeling like Santa, help them get it rolling with a set of spool hubs
and rims for a top-quality set of rolling stock. Made with the best
components, they come with spacers and bearings for a ¾" axle. To
place an order just call 855-456-9276 or click over to
lowbrowcustoms.com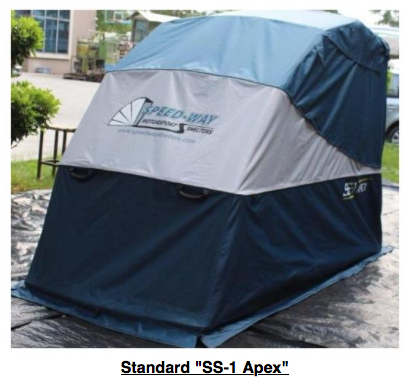 A garage is too big to fit under a tree and probably too expensive,
but Speed-Way Motorsport Shelters come in three sizes to make
someone's holiday awesome! They're quick to assemble and portable for
flexibility, and are built with durable, waterproof polyester with
taped seams and a UV protective coating. Check them out and get your
own at speedwayshelters.com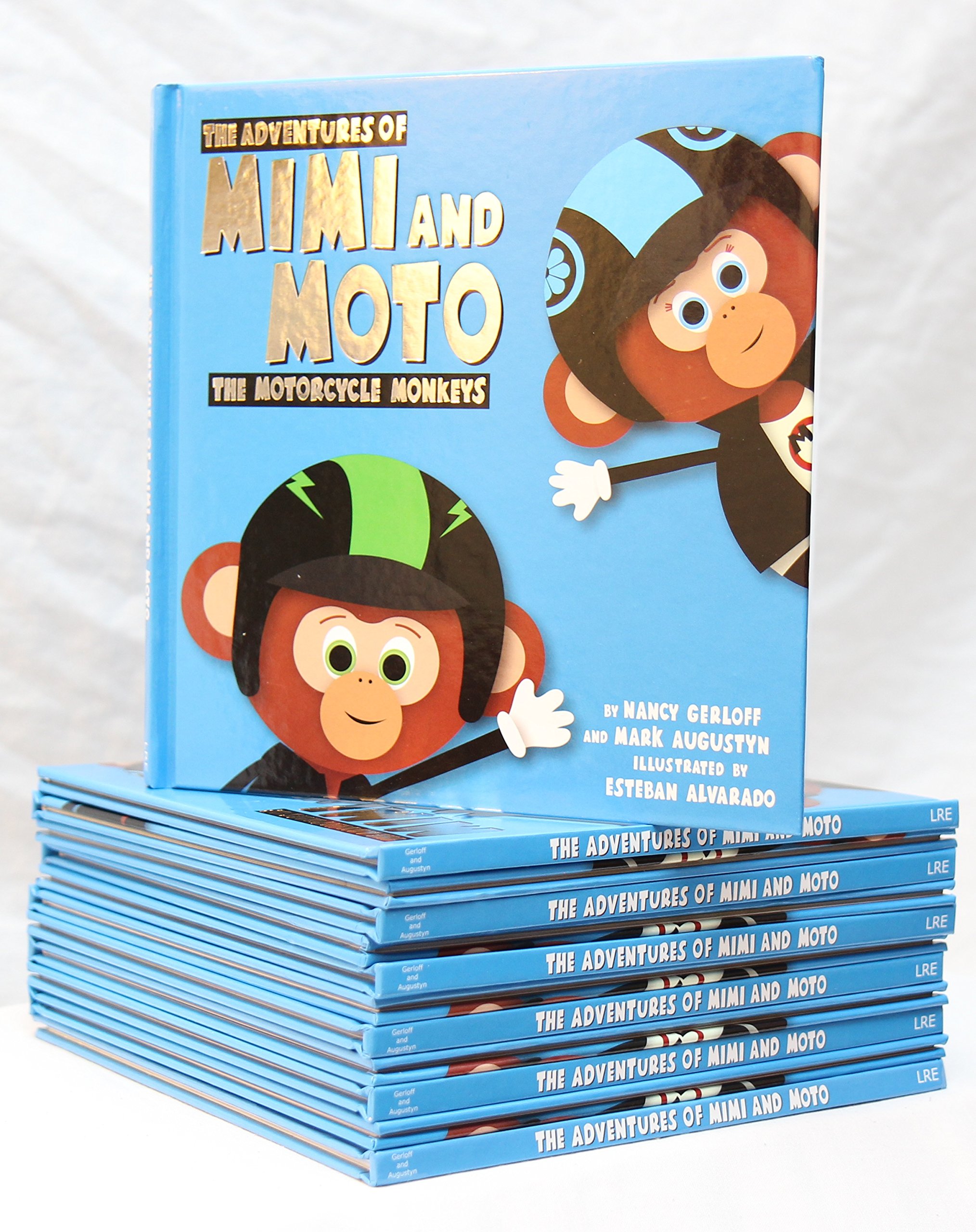 Is there a youngster in your family with a budding interest in
motorcycling? Share your passion with a younger generation with The
Adventures of Mimi and Moto: The Motorcycle Monkeys. This hardcover
children's book helps build reading skills while reinforcing safety,
equality, and two-wheeled fun. It's available at mimiandmoto.com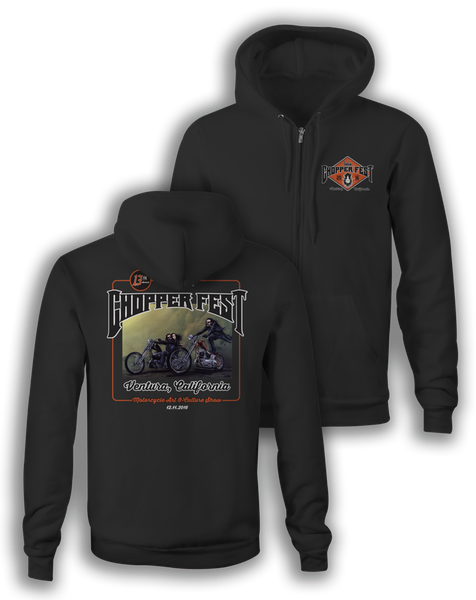 The 13th annual Chopper Fest is this December, but what if you or a
riding buddy can't make it? Stick one of these cool hoodies under the
tree and they'll forgot about it! You might have to miss out on the
moto art and culture, but these hoodies will keep you warm anyway!
Check them out at chopperfest.bigcartel.com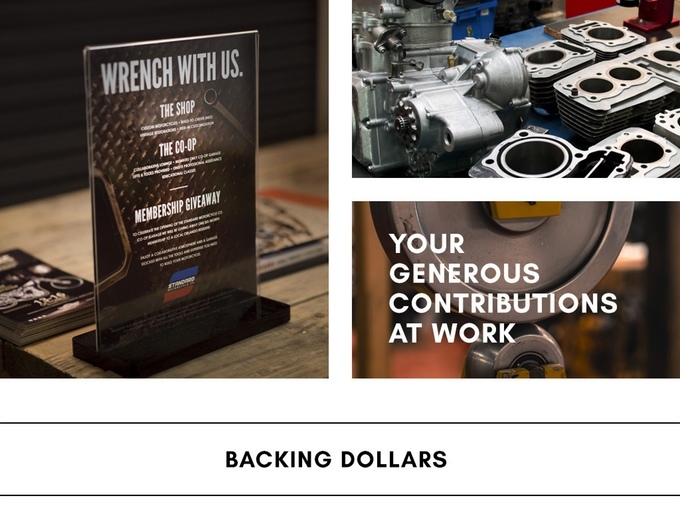 Want to give a gift that will make an impression for years to come? By
making a donation to the Kickstarter project for Standard Motorcycle
Co-Op, you can help build a digital video library of motorcycle repair
and customization information for riders today and in the future.
Learn more and donate at
www.kickstarter.com/projects/standardmotorcycleco/the-standard-motorcycle-co-
op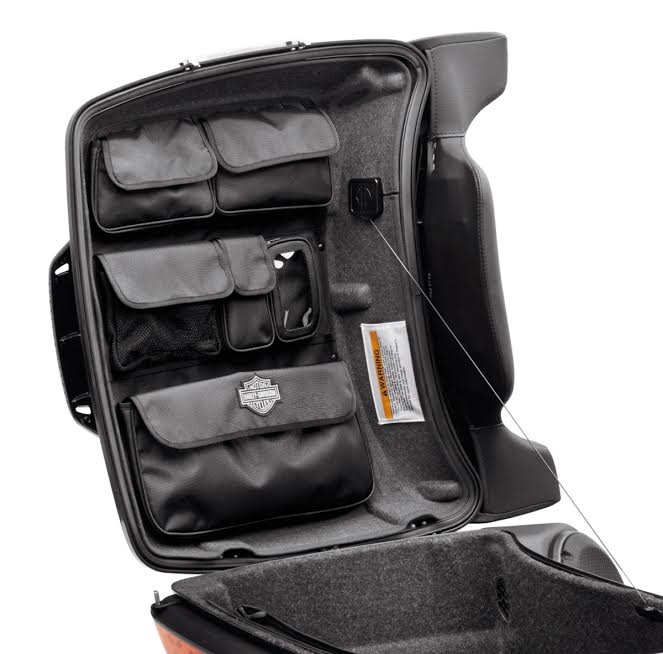 Do you know a rider with a messy Tour-Pak? Do them a favor and send
them a message this holiday season with this new Tour-Pak Lid Fitted
Lining with Organizer from Harley-Davidson. With a six-pocket
organizer, it's a great way to keep smaller items safe and accessible
without having to rummage around. Find it at harley-davidson.com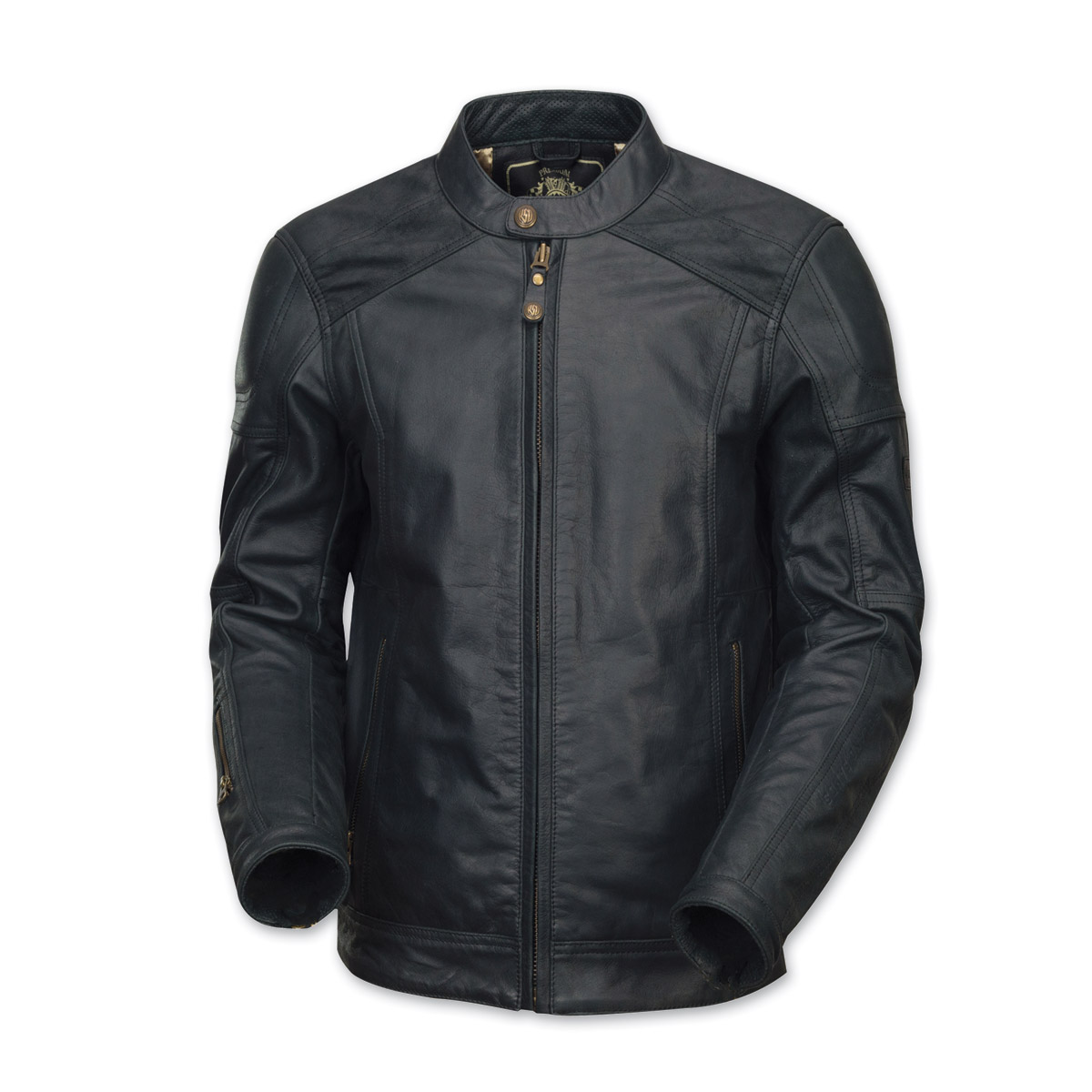 If you know a rider who demands as much performance from their gear as
style, they might be excited to find this Carson jacket by RSD under
the tree this year. The main body is constructed from premium buffalo
leather that's unique to RSD and offers a unique look as well as great
abrasion protection. Check it out at rolandsands.com`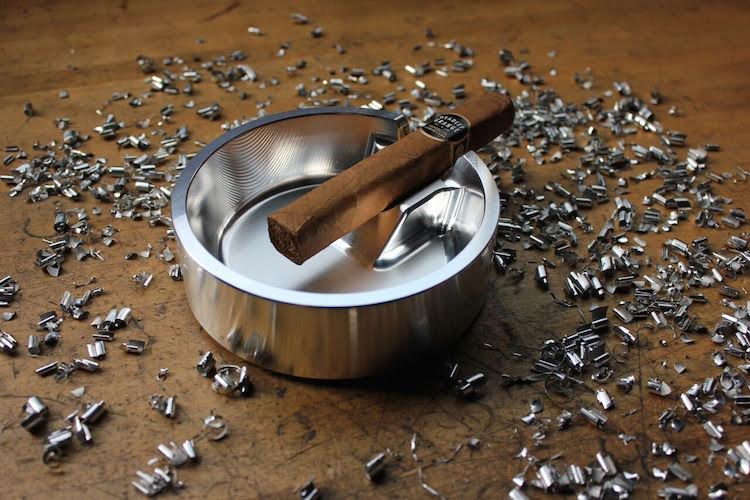 A great piece for the desk or workbench, this handsome "Denver" cigar
ashtray from Boyd Motor Company is machined right here in the USA from
billet aluminum. More than an ashtray, it's a piece of art that your
favorite cigar-smoking rider will appreciate. Available in limited
quantities at touchofmodern.com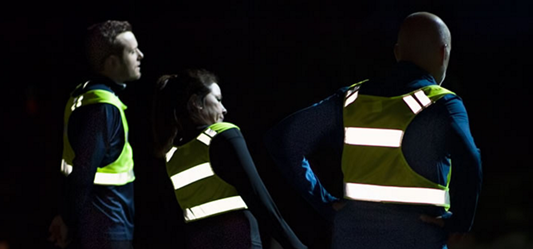 Do you worry about your favorite rider staying visible while blasting
around at night or during a busy commute? The Moonshine Performance
Wear vest is a light, bright flourescent vest that provides 360 degree
visibility as much as 600 feet away. It's breathable and comfortable
for year-round wear, and comes in four adjustable sizes. Find it
online at trainwithmoonshine.com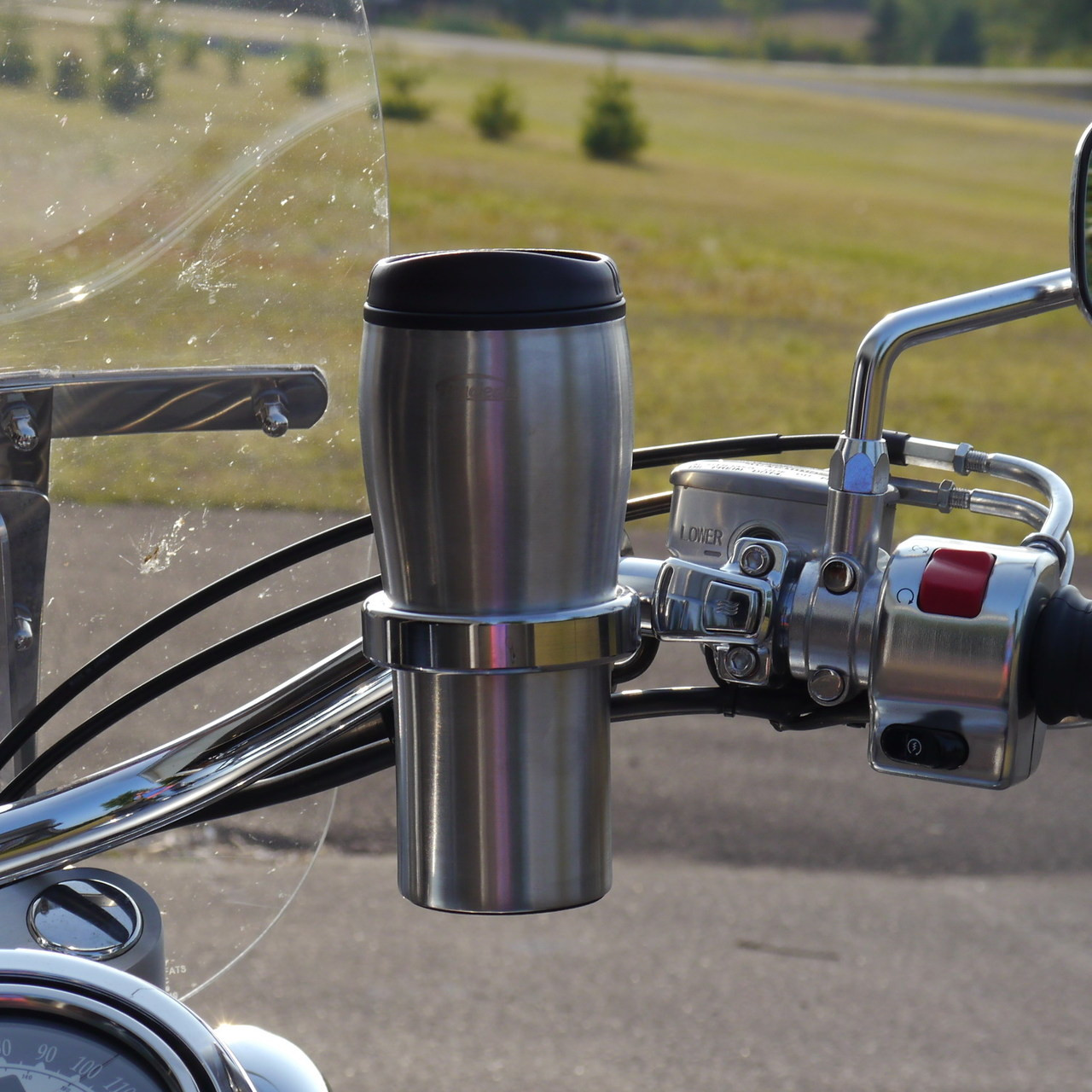 With long hours out on the road, bikers can get thirsty. That's why
Leader Motorcycle Accessories makes a wide range of drink holders and
bar-mounted accessories. And they're a fun loving bunch, who make
their gear right here in the USA. Check out the full range at
leadermotorcycle.com, and check out this video for some tips on biker
gift-giving, see the VIDEO HERE.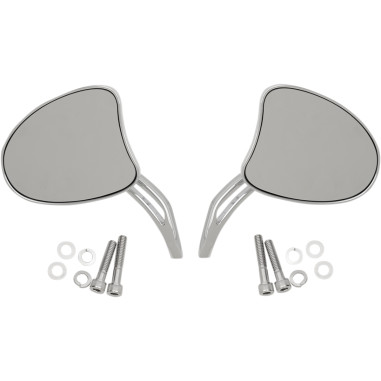 Add an easy-to-install touch of class for your favorite biker this
season. These Tapered Mirrors with Slotted Stems from Drag
Specialities. They're created from die-cast chrome aluminum with a
sleek, tapered design. Check them out and tons of other biker gift
ideas at dragspecialties.com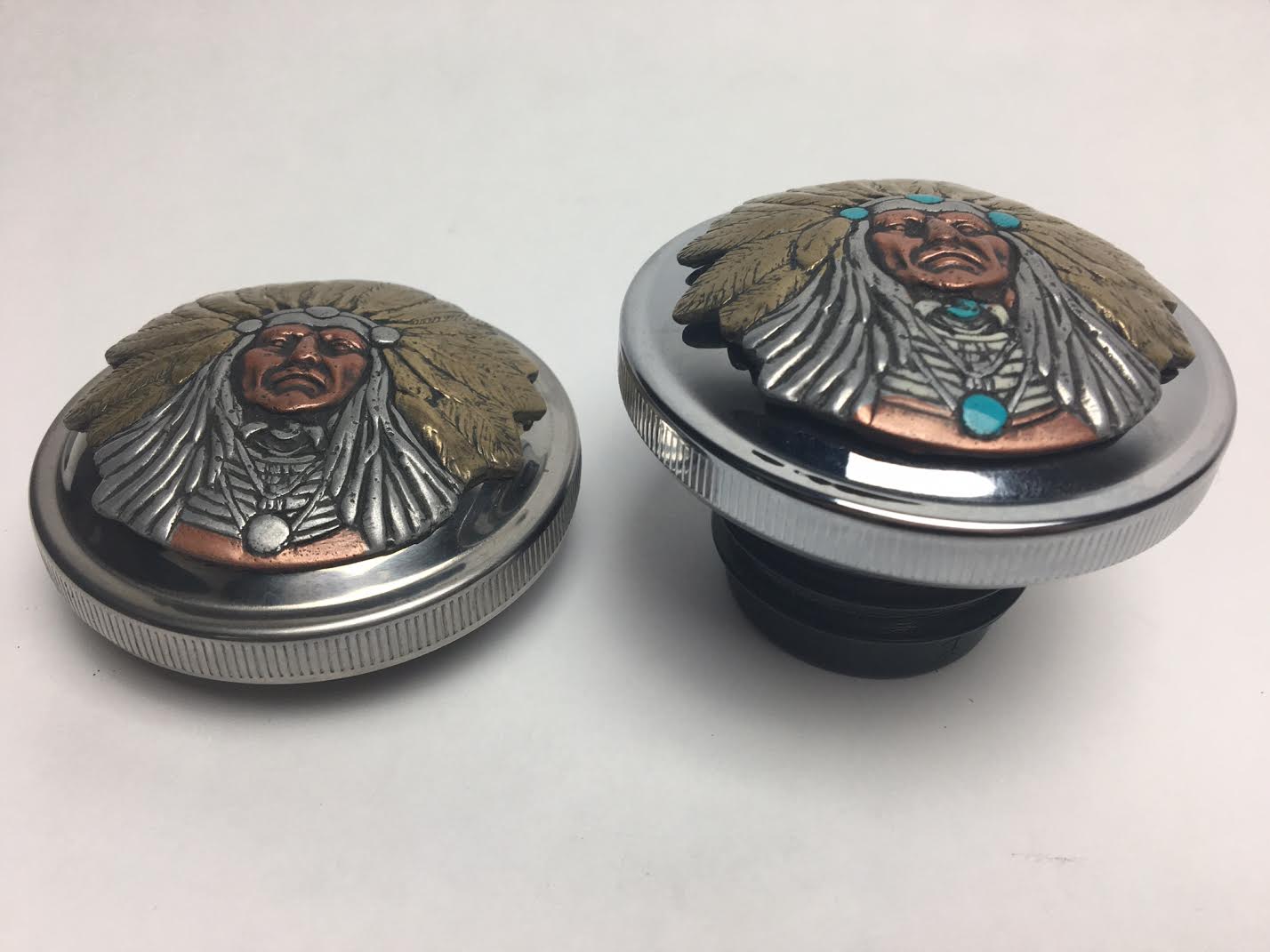 Know an Indian rider? These great gas cap medallions from Kiwi Indian
are designed to fit all Indian gas caps, classic and modern. Available
in several styles, they're great stocking stuffers and come in several
styles to boot. Check them out at kiwiindian.com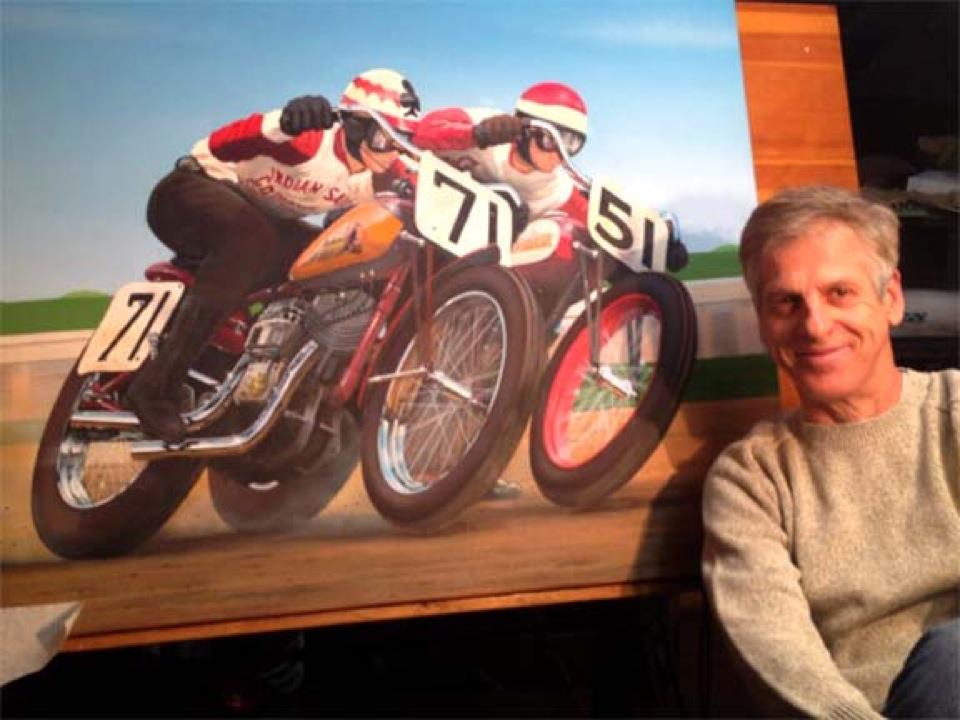 As anyone can tell you, a well-wrought custom bike is a work of art.
And if you know a biker with a taste for art, check out the work of
George Sedlak. His works include custom paint work for Evel Knievel's
helmets and motorcycles. Now, you can order his stunning limited
edition canvas prints based on classic motorcycling themes such as the
famous Indian Wrecking Crew. Find his work on facebook at
facebook.com/Sedlakstudio, or by calling 563–639–5575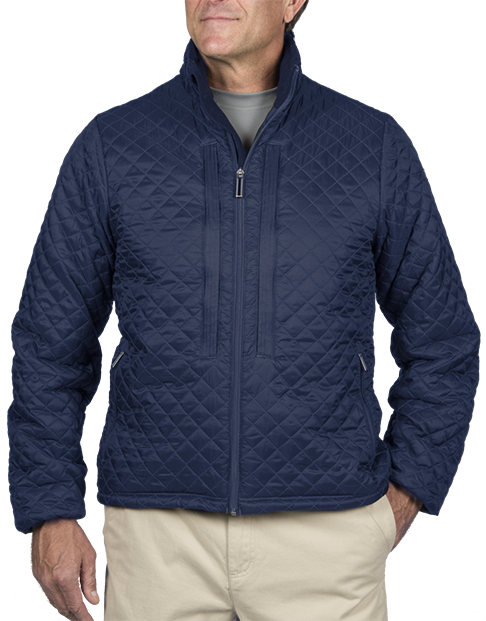 Every biker knows the value of utility and function, and these
handsome jackets from SCOTTeVEST are perfect. They're loaded with
pockets and storage to be a whole piece of luggage unto themselves!
Available in traditional and modern styles, they're a great way to
keep your gear organized on and off the bike. Check them out at
scottevest.com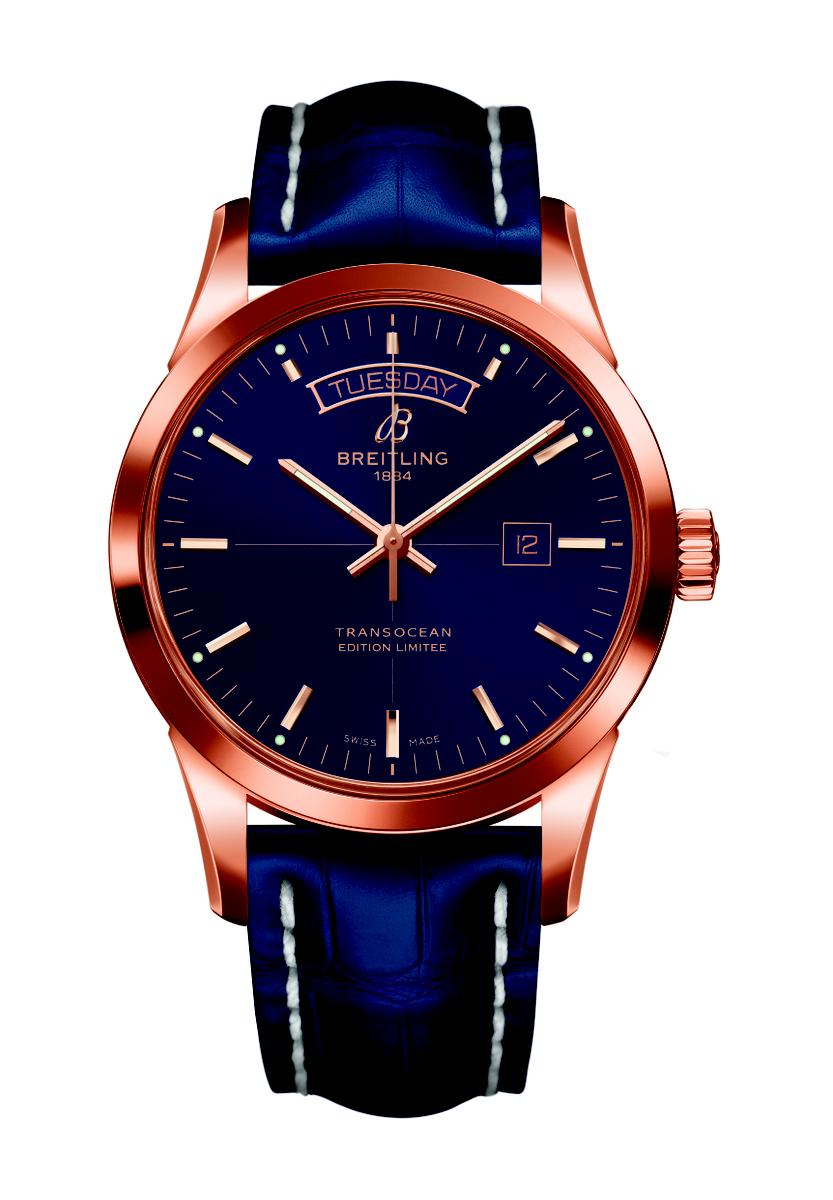 Some gifts are fun while they're new, but lack staying power. Dodge
the problem with an heirloom gift like this Breitling Transoceanic
watch. Epitomizing the classic elegance reminiscent of the original
Transocean launched in 1958, this exclusive Transocean Day & Date U.S.
Limited Edition is as resolutely functional as it is sophisticated.
Find out more at breitling.com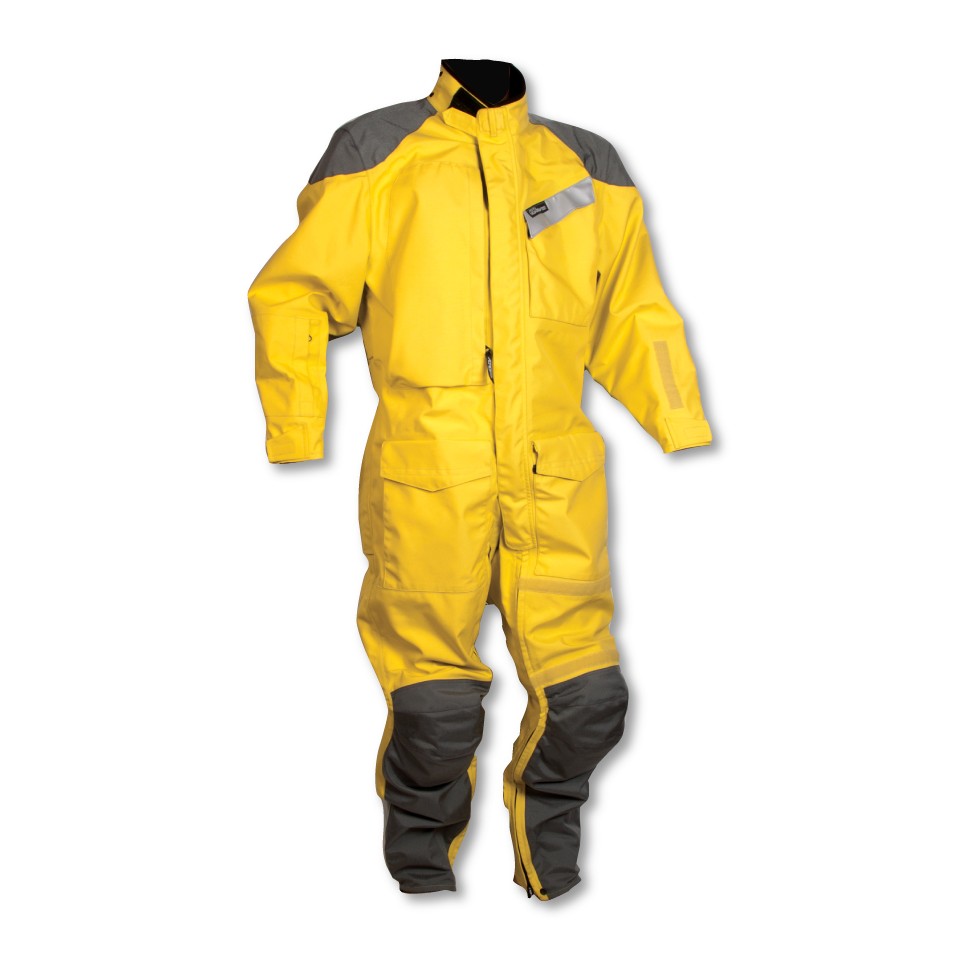 There's a ton of gift options for riders, but those of us at Iron
Trader News always know where to find quality ideas: at Aerostich!
From small gifts like multi-tools or cool stickers to big bow items
like their famous Roadcrafter riding suits, they have a selection for
any budget. Check out their whole catalogue online at aerostich.com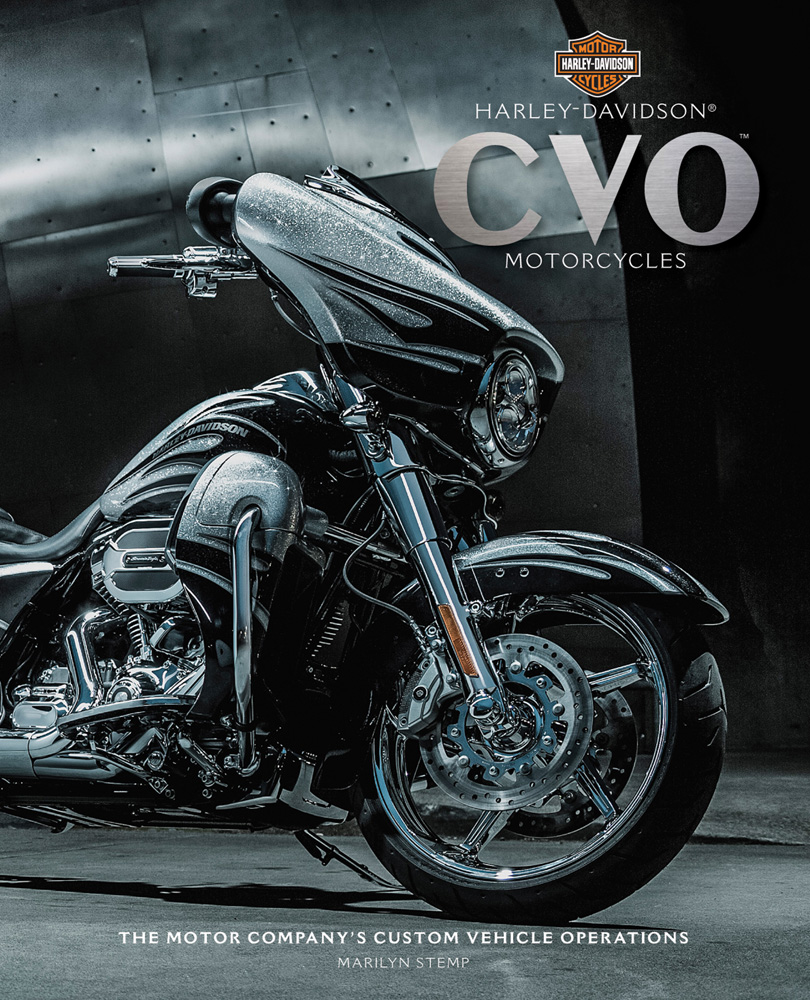 Nothing makes the winter fly by like a good book. And if you know a
rider who owns or likes CVO Harley-Davidsons, we've got a read for
you! With 224 pages of photos and information about the factory's
top-shelf machines, it's sure to get the gears turning and excite your
biker for the spring. Find a copy wherever fine books are sold. CLICK HERE