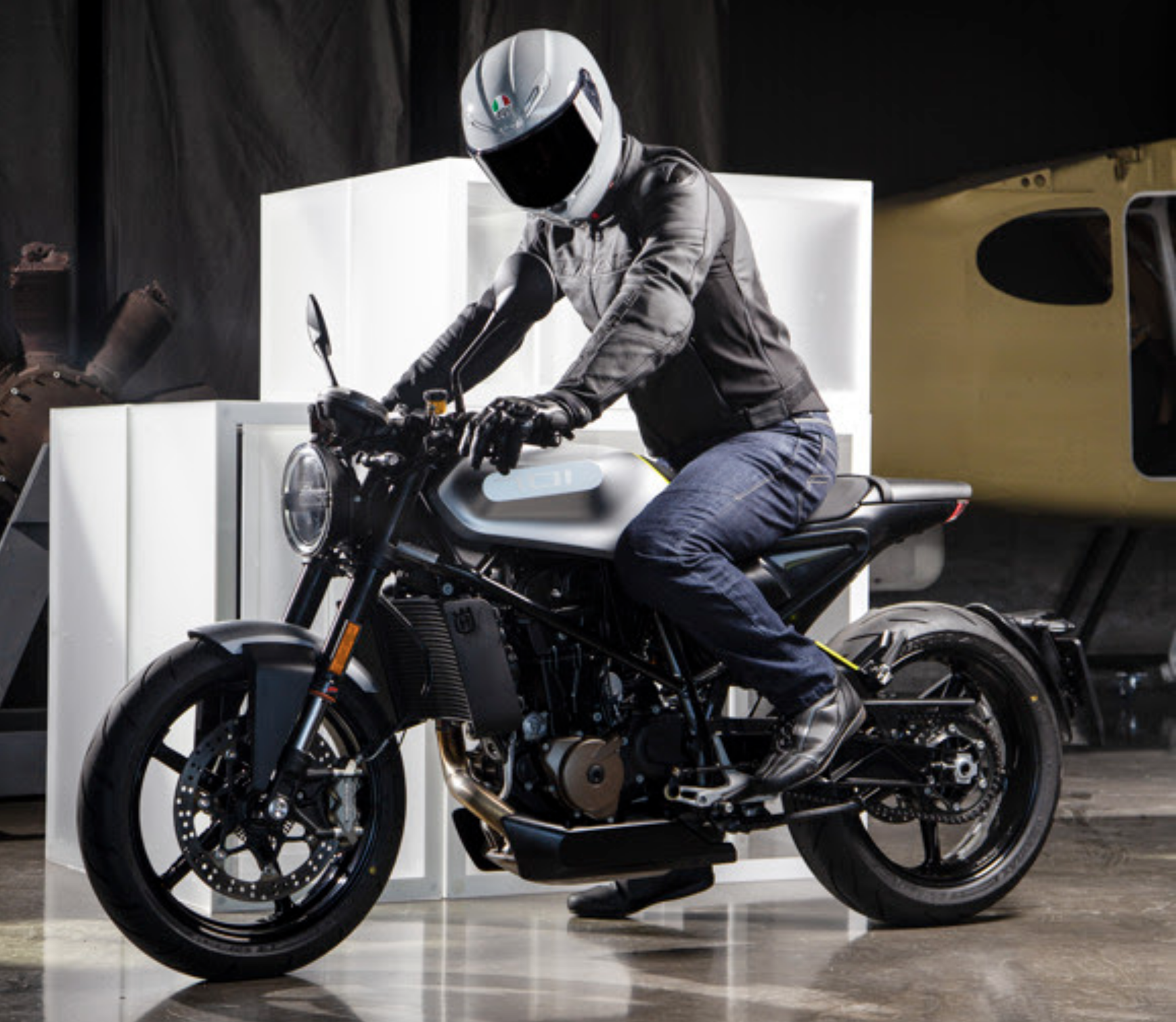 AGV presents K6, a comfortable and versatile road helmet that is perfect for any use, any motorbike and any rider. Engineered with technologies derived from AGV's world championship helmet, the Pista GP R, the new K6 combines maximum safety with a unique static and dynamic weight for increased riding comfort.
Every detail of K6 is designed to offer the highest level of protection and provide the safety riders need to feel confident in any situation, with comfort for optimum performance.
The K6 shell is made with refined carbon-aramid fiber, and the five different densities of EPS offer 48% greater protection than that required by standards regarding HIC and G values, while still offering unmatched lightness. The visor mechanisms have been slimmed down to maximize the area of shell coverage, keeping safety levels at a peak across the entire surface of the helmet, and the metal construction of the mechanisms considerably increases the resistance of the visor in case of impact.
The exclusive AGV Ultravision guarantees an unrivaled peripheral field of 190°, while the class 1 optic visor, complete with 100% Max Vision Pinlock 120 anti-fogging system, is up to 4.3mm in thickness. The Micro-Lock system allows opening for air flow while keeping the visor securely fastened to the chinguard, making it an integral part of the protection system. The contoured profile of the helmet is designed to reduce risk of collarbone injury in case of impact, an AGV invention that is now standard in the racing world. The most demanding tests in racing give the K6 the characteristics so riders can see the road and obstacles better and earlier.
The design of the shell and the rear extractor maximize the aerodynamic performance of the helmet, allowing the K6 to split the air and maintain stability at high speed. The K6 offers maximum performance whatever the riding position, from comfort to sport, and dynamic weight proves neutral at cruising speed.
K6 weights just 1255 grams (2.76 pounds), making it one of the world's lightest road helmets. K6 offers unprecedented comfort during riding, minimizing fatigue levels and thereby increasing active safety. Developed to meet to the highest standards, the interior is created with high-quality technical materials including anti-wear, waterproof fabric used for the outer layer and a breathable inner material that absorbs sweat. The ventilation system features five large air vents and is characterized by a central opening, positioned to maximize air flow.
Created using technologies developed for MotoGP™, K6 offers quality and technological innovation in a comfortable, lightweight helmet, perfect for any type of use. MSRP: $480
The full press kit below for download or visit: media.dainese.com