For Immediate Release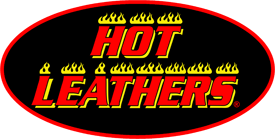 Contact:
Ken Conte
Ken@RiseAboveConsulting.com
970.227.3588
Hot Leathers Revs it Up at Daytona Bike Week 2015 as Official Merchandiser
Hot Leathers Provides Merch, Models and Fashion Show Sponsorship at Daytona Bike Week 2015
Manchester, Connecticut (March 17, 2015) – Hot Leathers, the industry leader in motorcycle apparel and accessories, blew the doors off as an Official Merchandiser of Daytona Bike Week 2015, ensuring the unofficial launch of the riding season got off to a rip-roaring start. Rally goers flocked to the many Hot Leathers locations and loaded up on official Daytona Bike Week merchandise.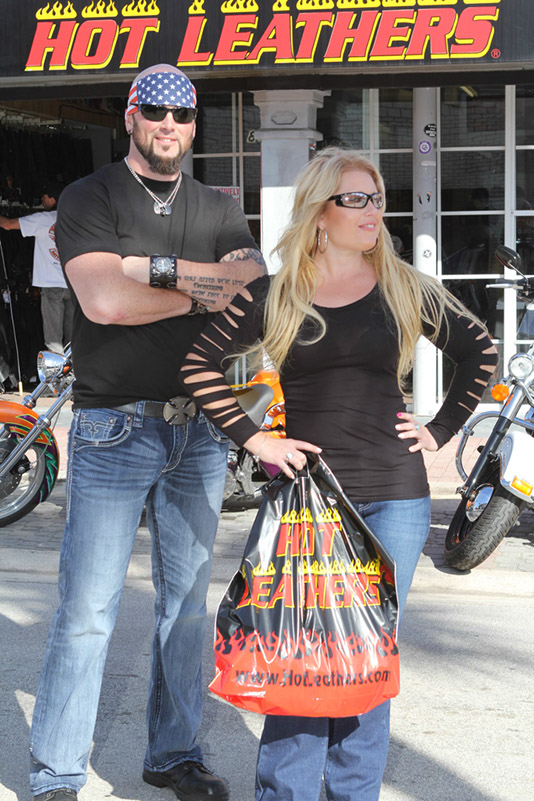 "Oh, man, this year was great," said Andy George, Hot Leathers' executive vice president. "We always have a killer time meeting with our customers at these events, but Daytona 2015 was special."
With spots all over town–featuring several on main street, at the Speedway, and the Cabbage Patch–Hot Leathers showcased their widest selection of merchandise to date, including the new Indian Larry Motorcycle line and Official Evel Knievel merchandise, both of which sold very well.
The Hot Leathers-sponsored K and G Cycles® Thunder Alley Fashion Show on March 14 proved to be a crowd favorite, and the winners of the Hot Leathers model search spent the week riding around Daytona, modeling apparel and they got to star in the professional model shoot that went down on March 8 in Daytona.
If you missed this year's rally, or if you're still looking for the best selection of official Daytona Bike Week or official Daytona 200 merchandise–including special one-off designs and styles produced exclusively for Daytona Bike Week–be sure to visit Hot Leathers on the Web at www.hotleathers.com and check out the Hot Leathers Facebook page for forthcoming videos of all the happenings at Daytona Bike Week 2015.
About Hot Leathers
Hot Leathers has been serving the motorcycle community for more than 30 years and is the leading motorcycle apparel and merchandiser in the country. Want to stay updated on all the Hot Leathers events and specials and follow the Hot Leathers trailers around the country for first glimpses at Officially Licensed Merchandise? Then be sure to "Like" Hot Leathers on their Facebook Page at https://www.facebook.com/hotleathers. You can also follow them on Instagram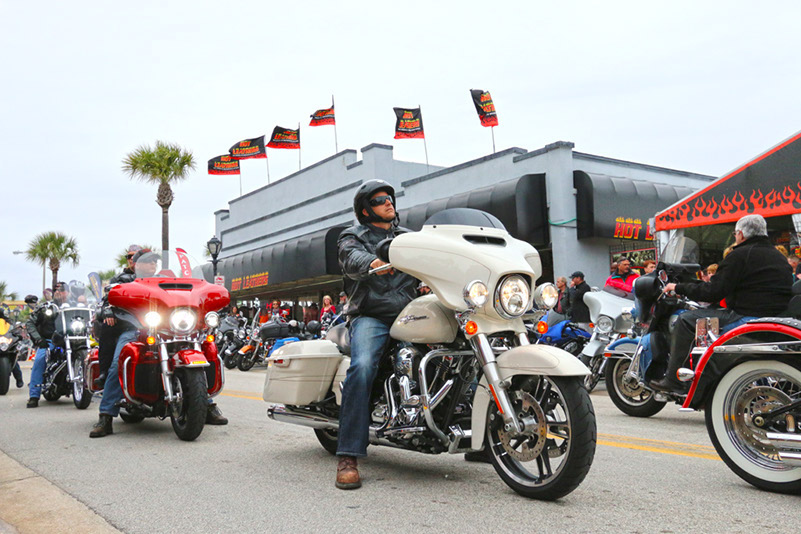 Ken Conte
Rise Above Consulting
970.227.2588
1717 Deweese Street
Fort Collins, CO  80526
A locally owned full service public relations and marketing company specializing in media relations and brand building.