Story & Images by Marilyn Stemp.
Maybe we all underestimate the value of the places we come from as too familiar to carry
much weight in the world. That attitude was shot through for me when I witnessed the strong
moto-culture at the Glory Daze Show held September 24 th near Pittsburgh, PA. I'd heard about
Glory Daze and how cool the venue was – a one-time U.S. Steel works and blast furnace that's
now a national historic landmark. The fact that Pittsburgh is my hometown and the birthplace
of IronWorks Magazine was another hook that made me curious.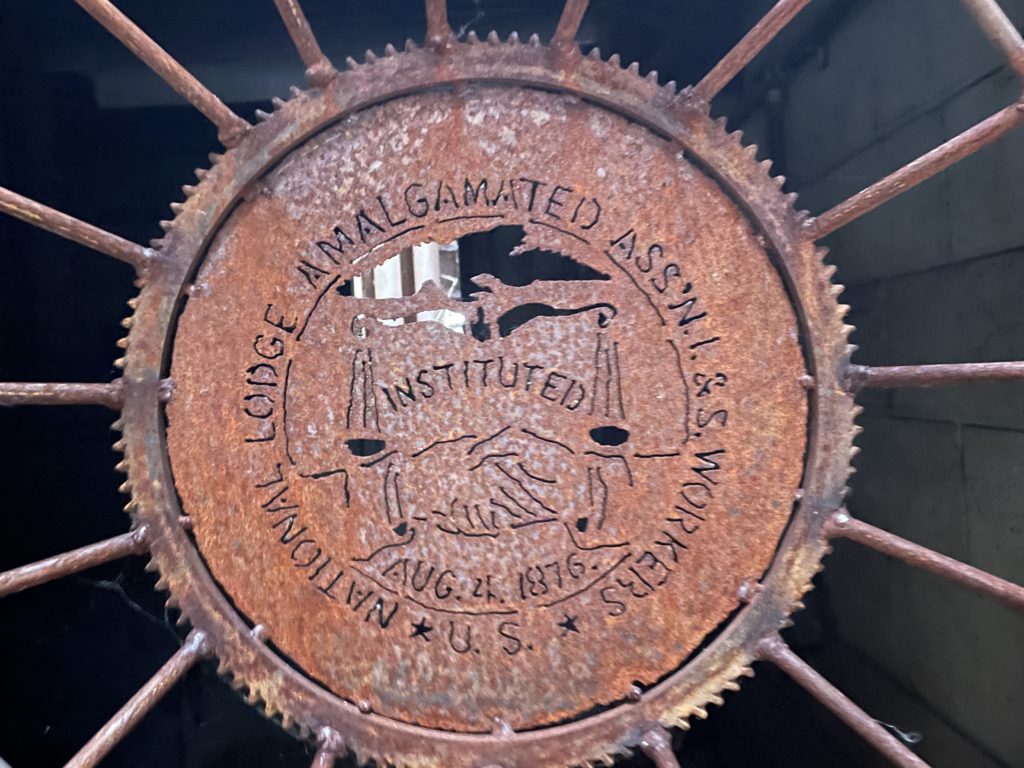 Timing and circumstances meshed last week, allowing for a few days in western PA,
conveniently on the weekend of Glory Daze. Both the event space and the show represented
solidly, and distractions abounded. My first impression: the scope and scale of the blast furnace
is astounding, made even more so by being decorated with pro-level graffiti and dotted with
pop-up tents emblazoned with brand names of note on show day. Then friends were suddenly
everywhere: Chris Tope, KC Elkins and Jeremy Cupp stopped to say hi in the first 5 minutes.
(Not to be overshadowed by her talented dad, Jeremy's daughter Emy had her own bike in the
show, too.)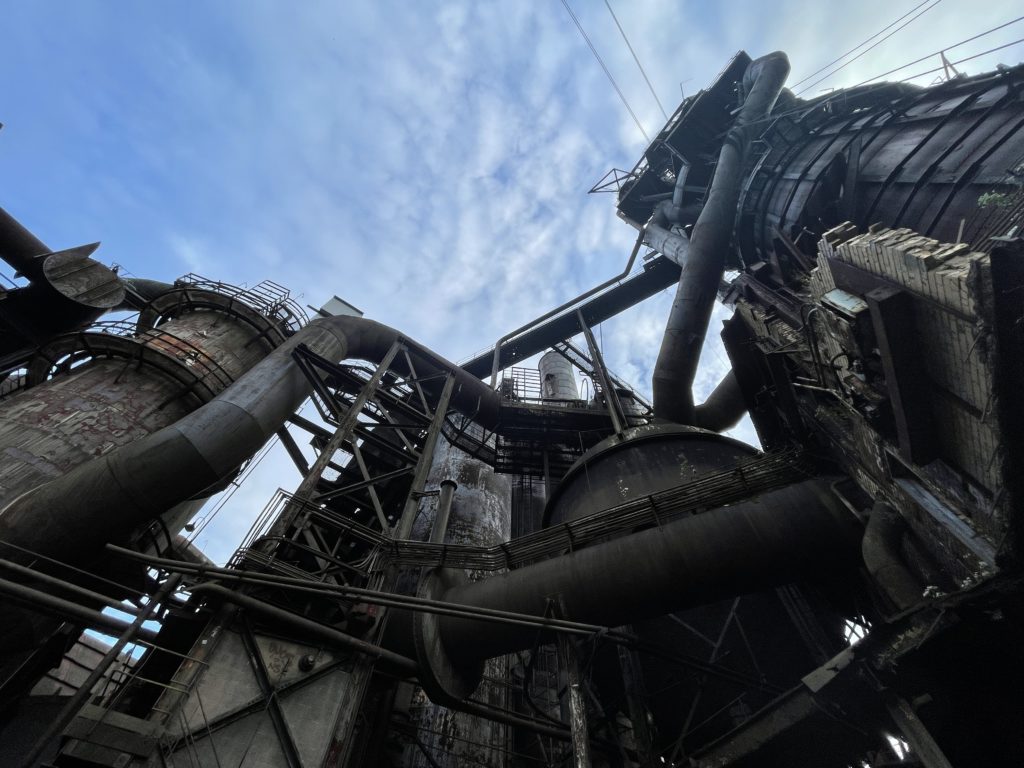 Once in the main hall there were Kevin Dunworth and Skratch at the Bell tent, Tim Scates with
two of his bikes on display, Jack and Lynn Deagazio, Joe Marshall, RJ Powell, Johnny Humphrey,
plus Johnny and Chuck from Gnarly Magazine. It was good to meet Alexa from Pgh. Moto, the
magazine that makes Glory Daze happen, though I never did catch up with her partner Kurt. It
was a busy day for everyone!
My day was capped off by a guided tour through the Carrie Blast Furnace, bringing reality
clearly into the frame. People toiled and died in this relic of a factory, a part of America's
industrial machine for almost a century. It also stands as testament to the rust belt enterprises
and human grit that created global might for the United States.
Let's let pictures tell the rest of the story.